Little Info About this Blog
We initiated this blog from our challenges in finding comprehensive information on rooting and flashing firmware for Android devices. Our aim was precise: to establish a platform that provides thorough insights. And thus, Android Infotech was born. This blog is a creation by users, for users. We deeply empathize with the real-time struggles faced by Android users. Hence, we proactively contacted fellow users employing various devices and operators. As a result, our network has expanded to include more than five dedicated full-time authors and contributors.
Our Team
Chief Editor and Founder- Selva Ganesh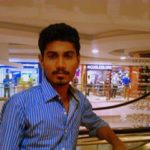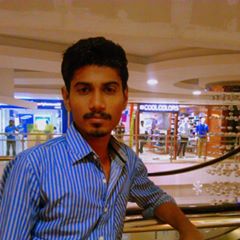 Selva Ganesh is a dynamic young entrepreneur who manages his blog from the comfort of his living room. With extensive experience as an Android developer, computer engineer, and professional blogger, he is also deeply passionate about web development. Through his platform, Android Infotech, he provides problem-solving articles to a global audience.


Android Infotech was founded in 2015 to Try To Provide Solutions For Problems Related to Android Topics.
Editor- Arun Karthick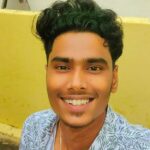 With an experience of More than three years in various genres of content writing, He Works With Lots of Major Content Blogs.
Arun Karthick is also a traveler, So He is Always Roaming; even if He is Always Roaming, He Never Fails in His Work, Which Sometimes Makes a Doubt He Had a Clone..:).
Editor- Selva Kumar
Selva Kumar is a Technology Enthusiast Who Can Talk and write About Anything If You Give a Hint About the Technology.
Other Contributors
James                 -Android Developer
Stalin M              -Contributor
Surya                 -Contributor
Bala                    -Contributor
Kennady             -Support Team
So What is Different About Our Blog
Our Team Has Lots of Experience on the Internet and Android Before Becoming the Members in Our Blog. So We Know the Difficulties of the User When They Access Websites. We Also Don't Like irritating Pop-Ups; 10+ Download Links Says Click Here. So We are Always Care About the trueness of the Article and Open Links.
Our CEO Always Says, "Make it Simple," "When You Give the Right Quality Content, and Users Always Love Us. When You Give the Users What They Want, they Bookmark You, not in the Browser, In their mind".
We Spend Most of Our Earnings to Educate People Who Can't Afford to Learn. It makes us happier than anything."You Don't Need a Reason to help others." Do you Also Want to Help? Ah… You are Already Doing this Now, Yes, By Reading Our Pages.
"Never Worry About Numbers. Help One person at a time and always start with the Person Nearest You"-Mother Teresa.
"Work Hard to Make it Simple" and "WorkWise instead of Work Hard."
Thank you So Much For Spending Your Precious time With us.
Our Major Work Place
Some of Our authors Always Work in Remote Places, But you can find some birds in our Nest..:)