The success of any product is how they reach customers and sell products to them. Even though you have good quality products, you can't succeed when marketing fails. Also, Reaching users on time is necessary. Sony has plenty of great products. But compared with other products, their mobile approach is not that much great all over the world. When people pre-order Sony mobiles, they must wait a long time. Sony Xperia 5 IV is a flagship mobile from sony released in 2022. Sony Xperia 5 IV comes with the Android 12 version. Since it already comes with Android 12, You don't need to update your mobile manually. But for some reason, when you can't do it the usual way, you can use the below manual method to update your mobile.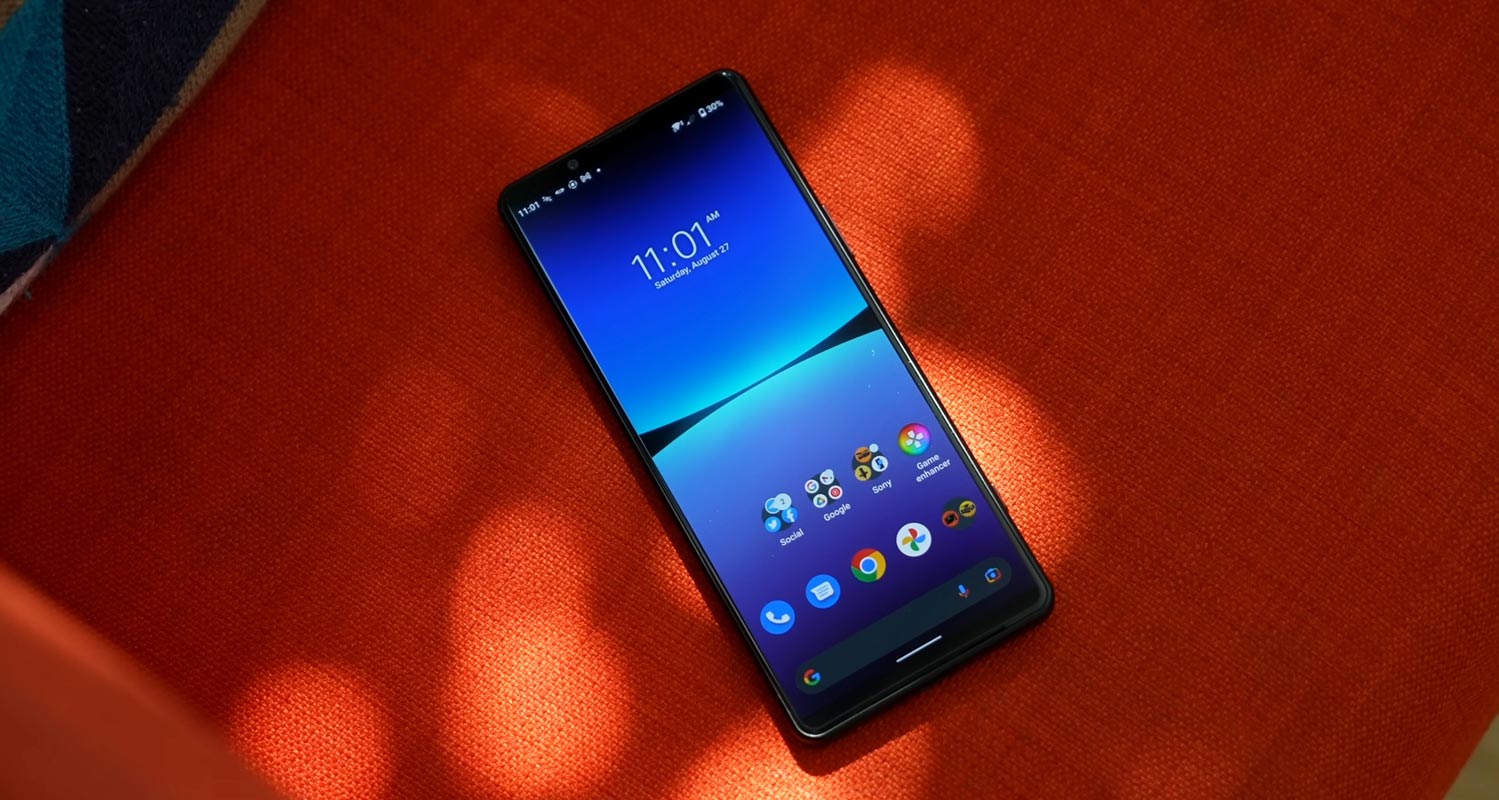 Unlock the bootloader
Some USA or Other country devices are coming with bootloader locked. You can unlock your device using Unlock Bootloader steps if your device is locked.
Things to note and do before running Sony Xperia 5 IV Manual Android 12 firmware update (Xperia 10 2)
Official OTA Method
If you want to update a security patch to the current month, don't go for the manual method. Try this Automatic method.
The process is straightforward and straightforward;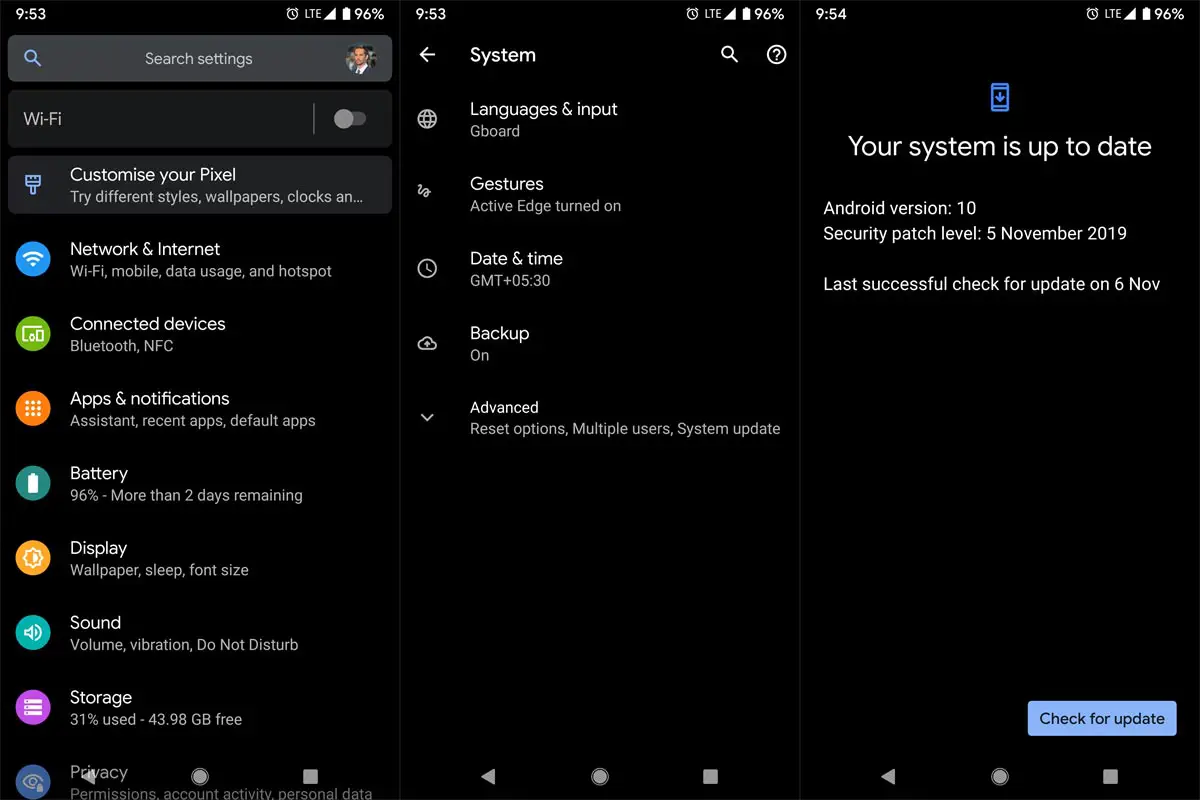 Go to your device setting menu and scroll down to the bottom

Tap on "Software Update"

You may have to refresh the page to start the OTA upgrade process.
Run a full backup
You must run a full backup of all files, documents, and data on the Sony Xperia Android device to be worked on. This is because even if you engage a professional to update your firmware if it is not done correctly, you'll lose all the data saved on the device. Thus, we always advise running backups to be on the safe side.
Charge the device fully
Fully charge Your Xperia device, or the battery percentage should be more than 80%. If your device is not loaded, kindly wait until it is set before you continue.
Download the needed tools/software
With XperiFirm, you can limitlessly download any Sony firmware from official servers. To perform this action, you must download the required tools for i. Here, we will provide the official links to download the tools you need; ensure you download them and install them on your PC and smartphone, respectively; for installing the firmware on Sony Xperia devices, Download Xperifirm.
XperiFirm
The official Sony Xperia tool for downloading the correct firmware (any version) is XperiFirm. If you use the old version, you can't download firmware, So I advise you always to use a Newer version; if your versions are old, you will get the prompt to get a newer version). Also, it could be used for Sony Android smartwatches. Install the software in Local Disk C (Admin Privilege Disk).
Androxyde FlashTool
The Androxyde FlashTool (Direct Mirror / AFH Mirror ) is the best flashing tool for Sony Xperia devices, just as the Odin flashing tool is best for Samsung Galaxy devices. Get this tool installed on your working PC and continue with the steps below; Also, install this too in Local Disk C.
Download and Flash Sony Xperia 5 IV Android 12 Official Firmware (Stock)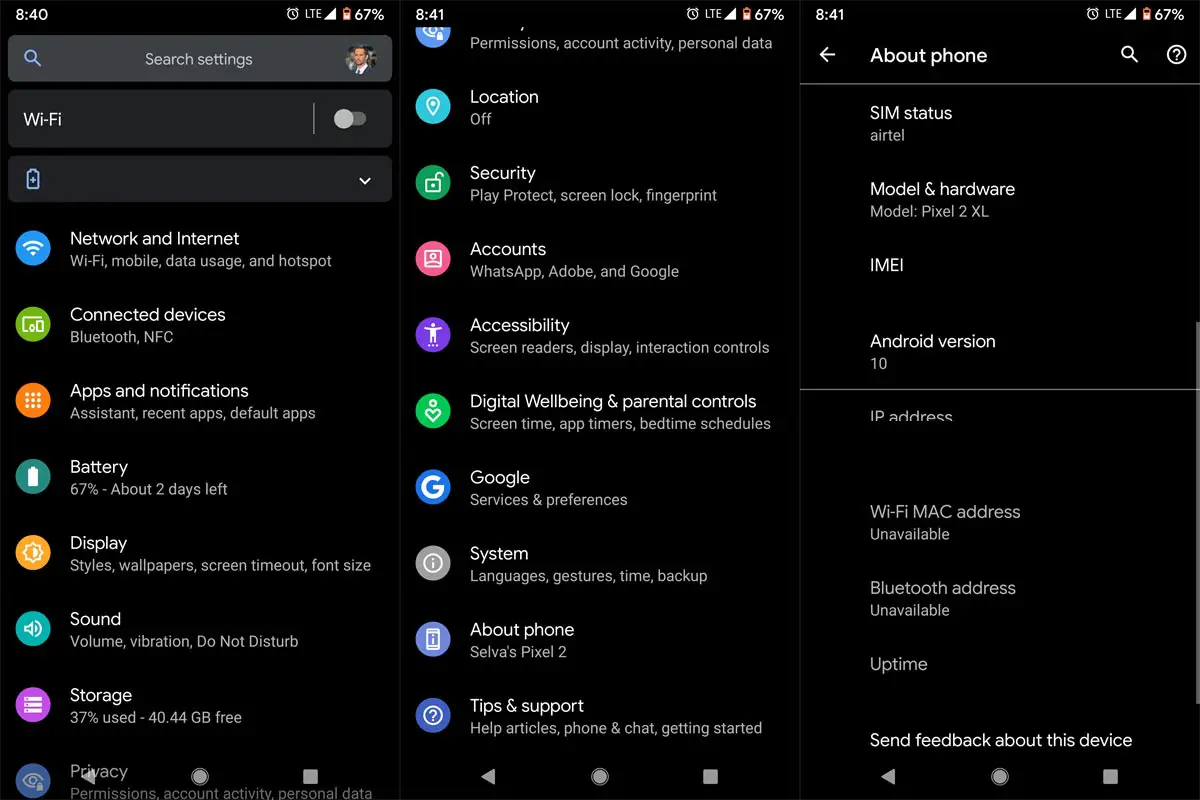 Selecting firmware in Sony Xperia is a little bit tricky. Before Downloading any firmware, you should find your model number. You can do this by going to Settings>> About Phone >> Model Number. You should also know your Operator and Region.
Sony Xperia 5 IV Model Numbers
International
When you have one of the above model numbers, follow the below steps.
1: Download Sony Xperia 5 IV RAW firmware using Xperifirm
Note:
The only Latest firmware will be Available in XperiFirm. Sony Xperia 5 IV Devices are available with Android 12 updates.
When selecting a region, I advise you to consider the Operator Also.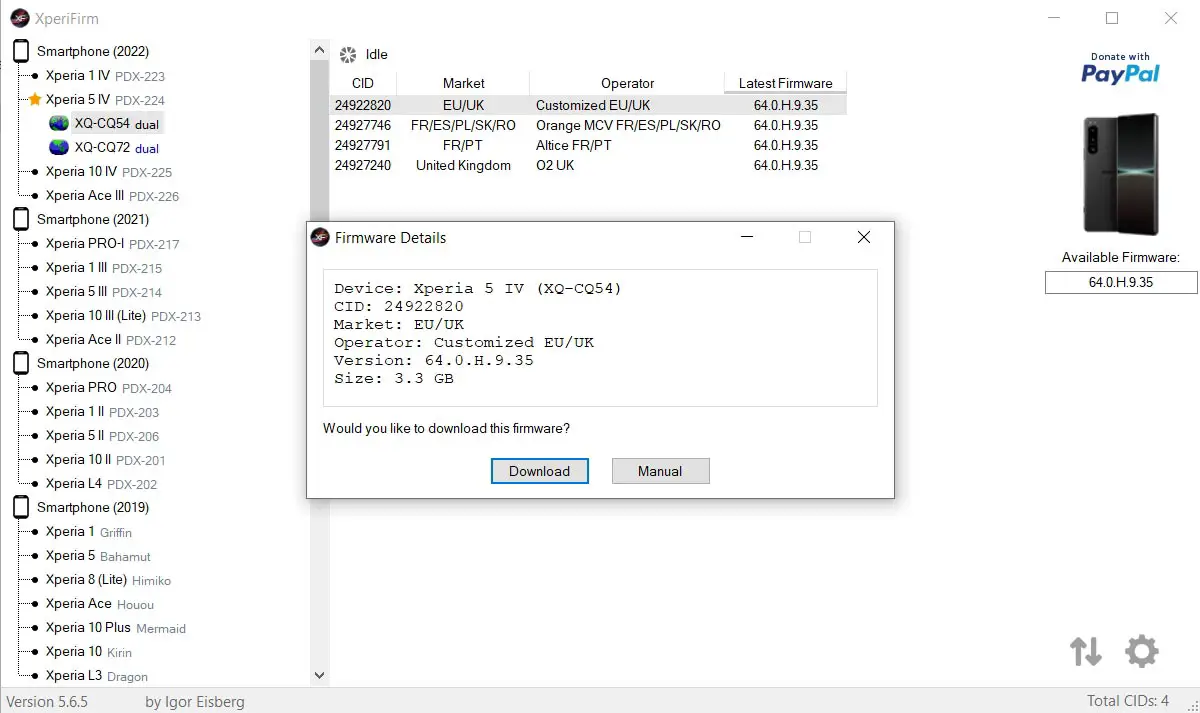 Extract the XperiFirm zip files on your PC and install the application file. Launch/open the app after installation to continue.

Choose your Sony Xperia device model to download its firmware files based on your region/country. When you have seen the different firmware for your device based on your region, go ahead to download it.

After the download, locate and delete any file with the following name – fwinfo.xml in the downloaded files. The data is not necessary, so don't panic about exercising your delete button on it.
After the steps above, move on to the Androxyde FlashTool steps.
2: Creating. ftf file Using Androxyde FlashTool
Navigate to Tools > Bundles > FILESET Decrypt >Select files from Folder (Select whole folder).
Give Device Name, Branding, and Version From the Xperifirm Tool (You can also give your Details, But to avoid confusion, follow the correct details). Select all the firmware files downloaded from Xperifirm. Select the right arrow in the flash tool. It will move all of your data into "Firmware Content." Now tap on "Create / Convert."
Wait for the process complete. After the entire process, you can find the .ftf file in the log.
Now, you got the .ftf file needed for flashing Sony Xperia devices. Don't close this software.
3: Flash a new firmware in your Sony Xperia 5 IV Devices
Soon you will have the .ftf file from the above steps. Since you have downloaded the Androxyde FlashTool, continue below.
By default, the downloaded file will be in the Flashtool subfolder. If you installed other than C:/ in Windows, Copy the downloaded firmware files (with .ftf extension) to this folder C: Flashtool/firmware/Downloads.
Enter into Fastboot Mode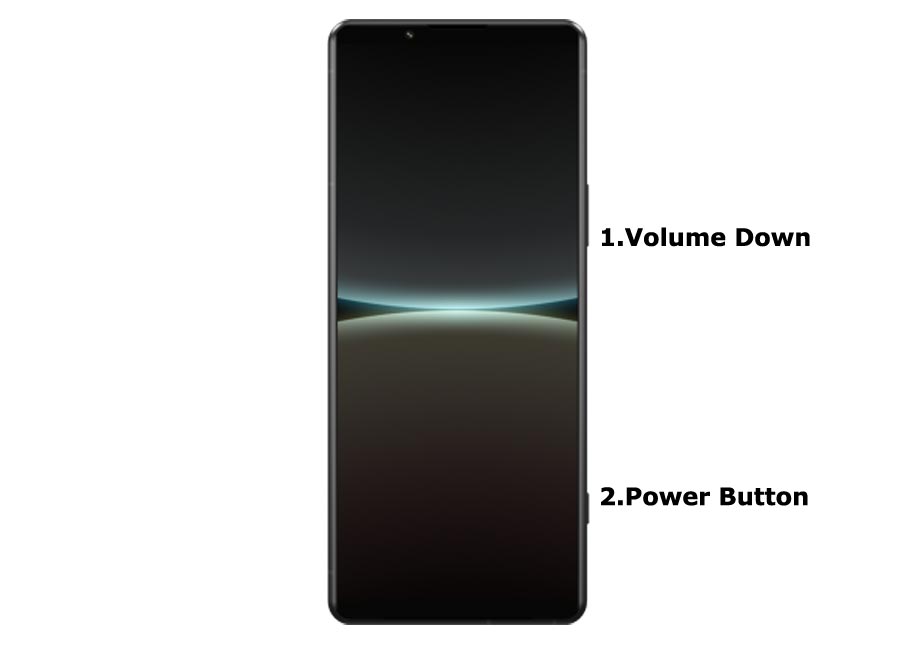 Switch Off your mobile.

Connect your Xperia mobile device via USB Data Cable

Press the Volume Down Button. Now you are in Fastboot Mode.
Flash Firmware
After entering fastboot mode, select the flash button with an electric symbol. It would help if you chose Flashmode too.

Select the folder like C: Flashtool/firmware. You will find the created .ftf file with the Version. Select the file.

In the device Filter option, Select your device.

On the right side, you will see "Wipe." Tick the "Wipe data" and "Wipe Cache" options.

Also, tick no "Final Verification" and tap ok.

Follow the onscreen instructions that will appear to keep going.

Then, wait for the process to be complete.
Once the process is complete, You will get the message "Flashing Finished." Turn on your Sony Xperia mobile device; you have just flashed new firmware into it.
How to see your current firmware version?
You can check the firmware details here – go to device settings >>> About >>> Version.
Nothing more, enjoy!
Sony Xperia 5 IV Android 12 Features
Many features are added in the 12 version compared with the Android 12 and 11 versions. Here I mentioned some important features. Sony UI is consistent with stock Android. Sony may put its stamp on things, but those who have used Pixel devices or Moto smartphones or enjoy stock Android will find much to love.
In general, Sony UI with Android 12 is very user-friendly. It is bright, inviting, and easy to use. Its simplicity keeps it simple and easy to use. It has a lovely sheen that makes it attractive to the broadest audience. This makes sense, considering Sony makes mostly flagship-level or upper mid-range devices available only in a few regions.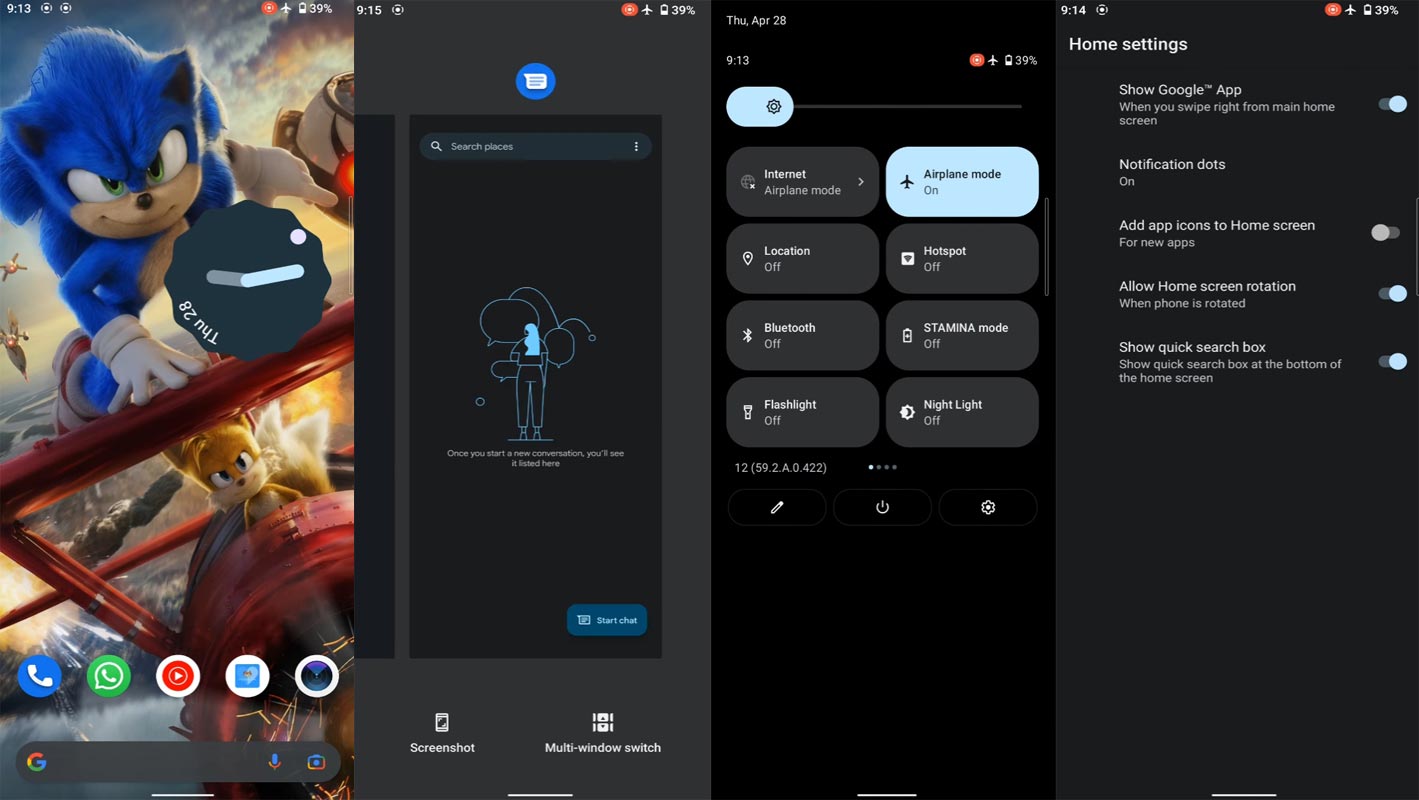 New Gestures
Let's suppose you need to activate your phone's flashlight function. Most people will need to unlock their phones to turn on the flashlight. Sony users can make a simple chopping motion to turn on the flashlight with one hand. It'll turn on after two more chops.
Sony UI has many gesture shortcuts such as these. These include the quick opening of the camera, taking a screenshot, putting the phone in Do Not Disturb mode, etc.
Attentive Display
The screen might dim after reading on your phone for a long time. You can either extend the screen's life (which will drain the battery) or tap the screen repeatedly (which can be annoying).
The Attentive Screen solves this problem by keeping your screen on even though you are looking at it. It requires you to scan your face. Some people might not like this, but it works well once it's all set up.
Display styles
People love the freedom to customize their phones to suit their needs. This usually involves downloading a third-party launcher or another app. You can make fundamental changes to the home screen with Sony UI. You can change the font, accent colors, and icons' shapes.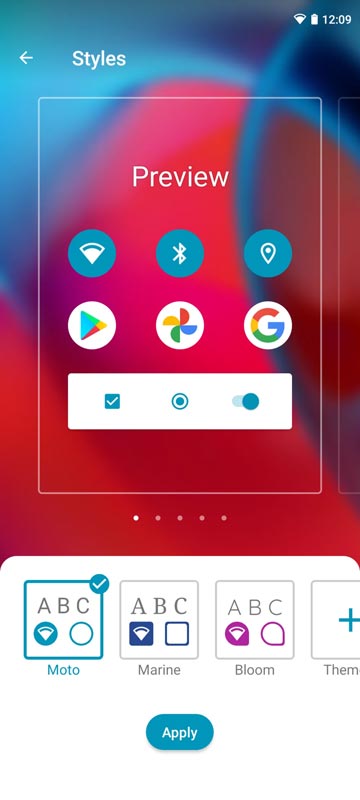 Although it isn't as robust as Samsung Color OS or Oppo Color OS's OneUI, it's still better than nothing.
Conversational Widgets
Sony's new Android 12 update will include Conversational Widgets, which allow you to see messages from family and friends in a widget on your home screen. This widget will enable you to glance at important messages without opening the app quickly.
Privacy
The standard camera and microphone indicators handle Privacy. You can also access the privacy dashboard to view apps that have access to your camera, microphone, and other information.
Google always added enhanced Privacy features in every Android Version. In the 12th Version, You can handle your Privacy a lot better. It will always tell you when your installed apps access your location in the background to manage whether you need that Permission on Always or During the app usage.
Live Caption
You know this already; if you turn on Subtitles on Youtube, It will auto-generate the captions. It can work on the Same functionality all over your device videos. It Doesn't require Wi-Fi/ Data, and this feature is not yet available. But, It will be rolling out soon.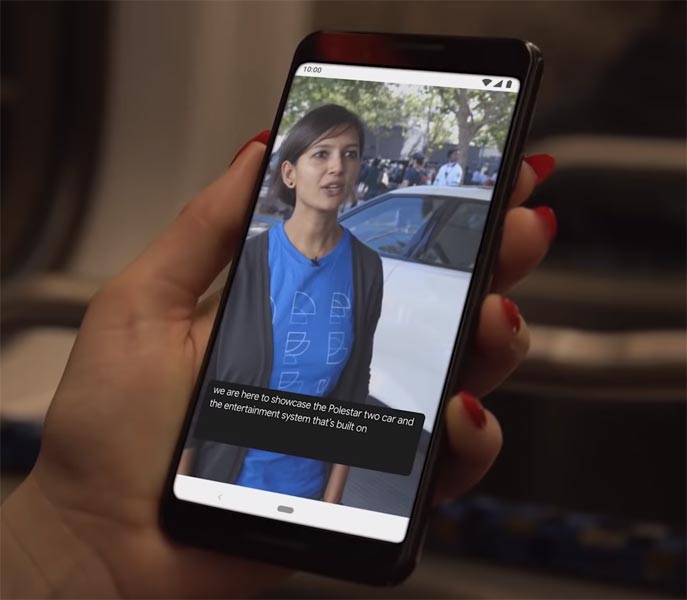 The language limit depends on Google Data.
Smart Reply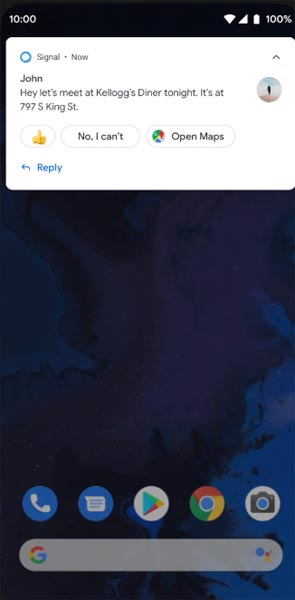 It is already available in the Pie version. But it is limited. Now you can explore more actions when you get the messages. For example, you can Open Links, Open Apps based on the Messages.
Sound Amplifier
We can now adjust the Volume, Tune, and Equalize using the built-in feature. You can do many things like Reduce noise, Enhance the Tune. We always do this using Third-party apps.
Enhanced Gesture Navigation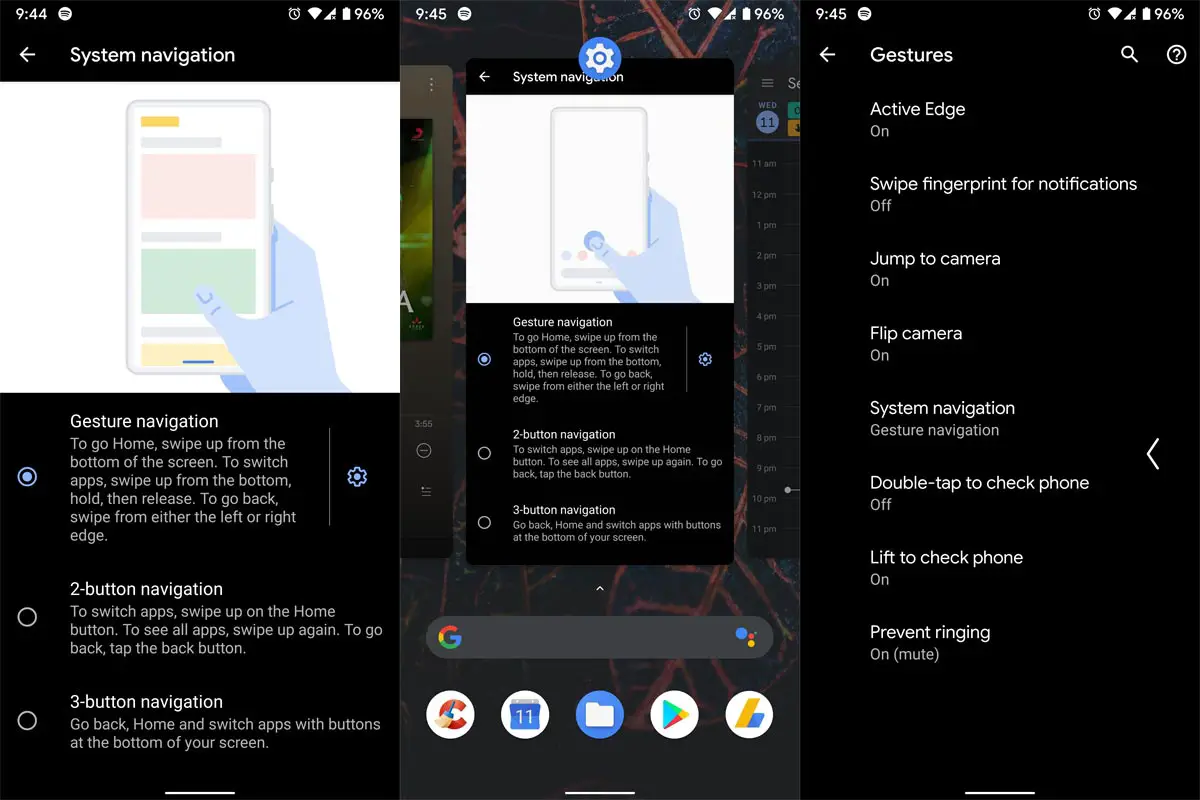 The True Gesture Navigation has finally arrived. It may not be the best compared with OnePlus devices, But It is way better than the Pie 9.0 version. You can access recently used apps By Swiping Quarter Screen to the Top. If you swipe From Left to Right, It goes forward, and right to Left goes Backward. Home button work as usual. Simple Navigation to avoid confusion.
Dark Mode
Unlike Night Mode, it didn't add a filter on display. If you have OLED Display, It will save your battery power from 5-30% based on your usage.
Privacy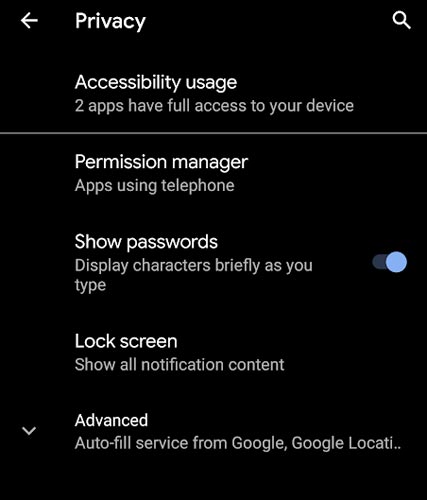 Google always added enhanced Privacy features in every Android Version. In the 10th Version, You can handle your Privacy a lot better. It will always tell you when your installed apps access your location in the background to manage whether you need that permission on Always or During the app usage.
Direct System Updates
The direct Security patch update is one of the most critical steps taken from their side, and it will help all the users who are tired of their Manufacturer's Late updates. Unlike regular OTA updates from your Manufacturers, the frequent patch updates will be handled by Google After you update to the Android 12 version. The update will utilize the Google Play App. If you have Custom Skin OS from your Manufacturer, Google will not change the UI, and they will handle only Patch updates.
Focus Mode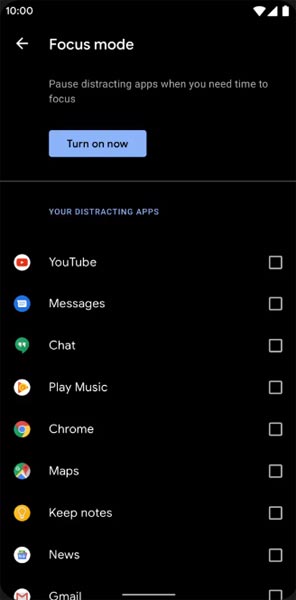 It can be an additional function of Digital well-being. Now you can Pause some apps to avoid Notifications For a short time or a Long time. Some mobiles are made based on this scenario. To avoid distractions and get focused on what you are doing. For example, think you are Studying, and a Single Whatsapp message can redirect you. With the help of this feature, you can use only Study apps during your Study time.
Family Link
Like Parental Control, you can control the App Timings within your Added Google Accounts.
Manage Message Conversations
Better Conversation management with Chat Bubble. You can manage all Messaging services in one place and get the One Chat Bubble Notification on the Lock Screen.
Control Connected devices in one Place
With the help of a group of connected devices, You can control and connect Smart devices by launching Power Menu Options.
New One-Time Privacy Permissions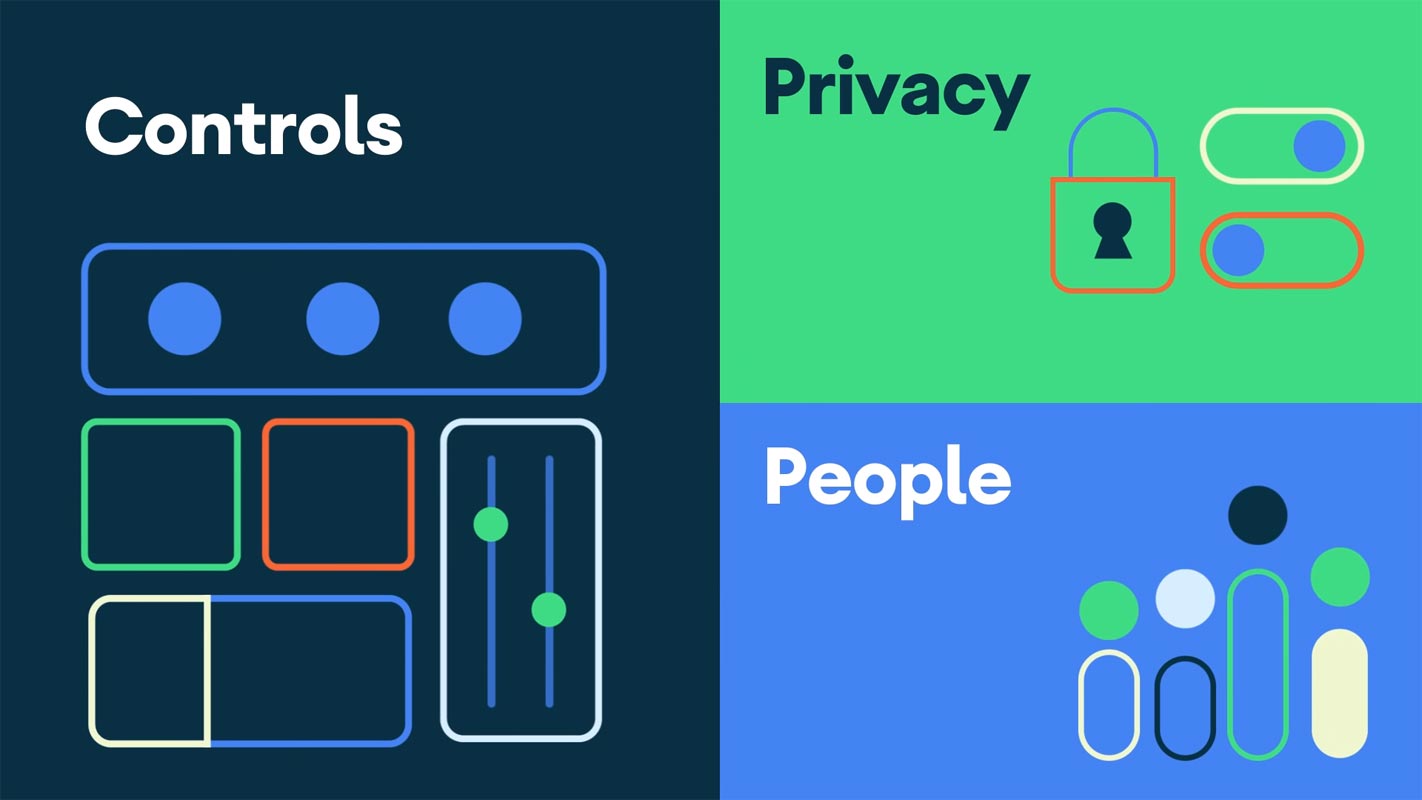 You can give time permission to the app to access your Location, Calls, or Messages.
Other improvements and changes
HEIF Image, Monochrome Camera Support.
Enhanced Adaptive Battery Improvements compared with the previous Version.
Contaminant Detection- Your mobile will alert you if any moistures are in your USB Ports.
Attentive Display- If you look at your mobile, It will always wake.
You can use three-finger gestures to take a screenshot.
Dolby Audio Enhancements.
What more?
As I already mention selecting firmware is an essential step in this process. So follow Model numbers correctly. Bootloader unlockable devices like Sony Xperia 5 IV can be flashed manually with Android 12 firmware. You should not try the above method in locked bootloader mobiles. Don't download any third-party apps; sometimes, it may trigger the updates process. There are a lot of new Gestures available in this update; try them also. I think the Sony OS is better than some other Custom Skin OS. They always provide regular patch updates and Major Upgrades. So try to use this OS instead of a Custom OS. But the decision is your choice…:) If you face any problems, comment below, and we will try our best to solve your problem.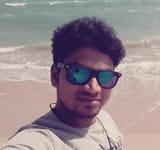 Selva Kumar is an Android Devices Enthusiast, Who Can Talk and Write About Anything If You Give a Hint About the respective devices. He is a Computer Science Graduate and Certified Android Developer, Making His Career towards this Technology. He is always eager to try new Android devices — not only Software level but Hardware-level Also. Beyond this, He is a Good Swimmer, Guitarist.