In a groundbreaking move, Amazon has revolutionized the gaming industry by directly allowing users to purchase games on its Luna cloud gaming platform. Ubisoft Assassin's Creed Mirage Now on Amazon Luna. This development, however, comes with a caveat – currently, this feature is exclusively available for a curated selection of titles from Ubisoft. This article aims to provide an in-depth exploration of this exciting development, offering insights into its implications for gamers and its potential to redefine the landscape of cloud gaming. Amazon is paving the way for a more streamlined and convenient gaming experience by providing a direct purchase option. This move signifies a significant shift in how gamers access and enjoy their favorite titles, potentially setting a precedent for the future of cloud-based gaming platforms.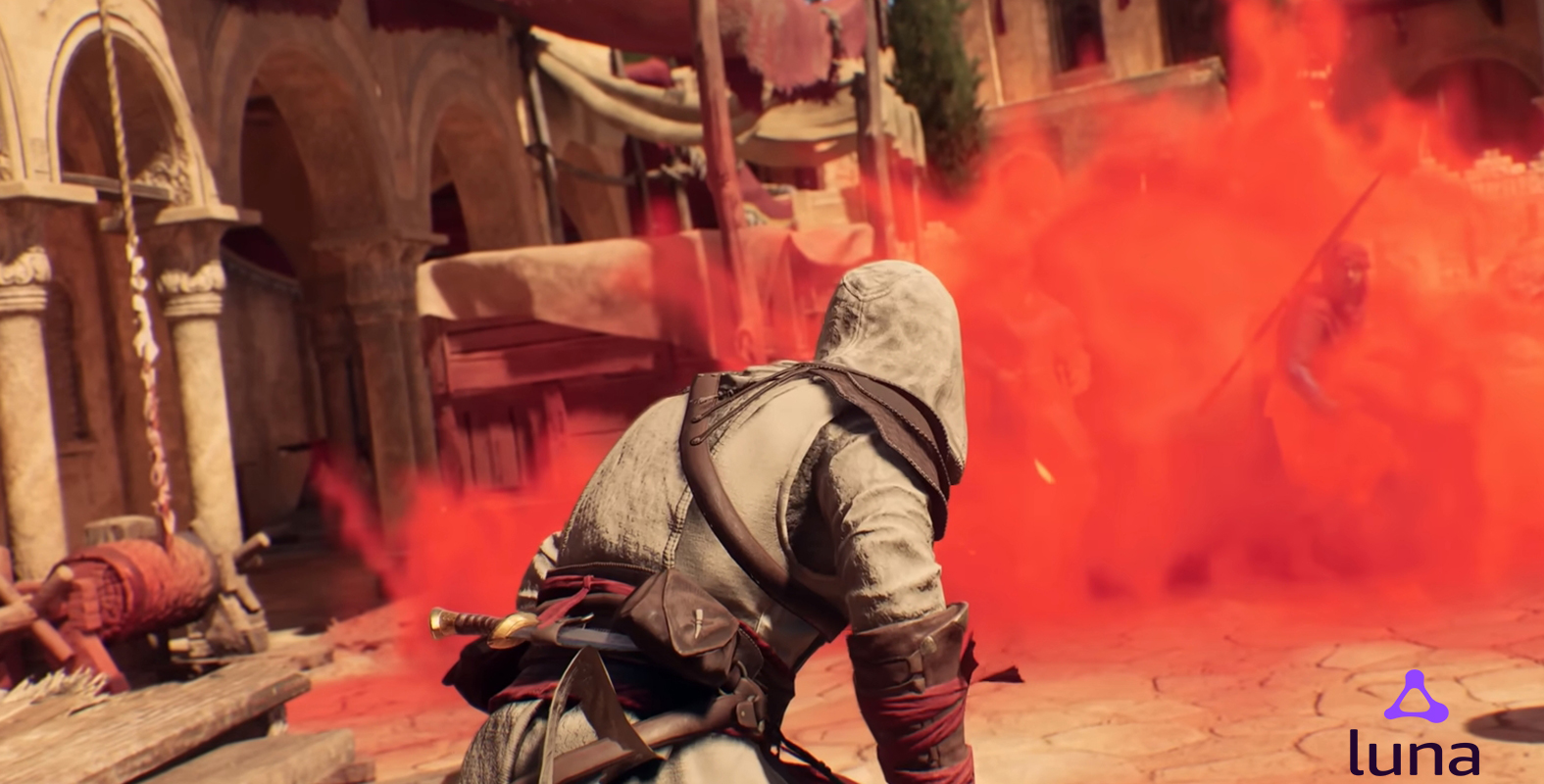 Ubisoft Assassin's Creed Mirage Now on Amazon Luna
Amazon Luna's main page proudly displays a selection of available games, prominently featuring the newly released Assassin's Creed Mirage. This shift marks a significant departure from Luna's previous model, which primarily relied on channel subscriptions and curated content for Amazon Prime members.
Subscription Requirements
Users will need an Amazon Prime or a Luna Plus subscription to stream a purchased Ubisoft game on Luna, as outlined in an official Amazon blog post. This subscription-based model is designed to ensure a seamless gaming experience, providing access to a library of purchased titles.
Offline Play on PC
One of the significant advantages of this new feature is the ability to play Ubisoft games purchased through Luna offline on a PC. This expands gaming possibilities, allowing users to enjoy their favorite titles without an active internet connection.
Beyond Luna: Exploring Cross-Progression
A tantalizing prospect hinted at in Amazon's announcement is the potential to play purchased Ubisoft games on other cloud gaming services. The language used suggests that once you own the game license, you may be able to switch between platforms. Ubisoft's Jessica Roache confirmed to The Verge that playing Luna-bought games on services like Nvidia's GeForce Now is possible, though not every game supports cross-progression.
The Future of Luna Game Purchases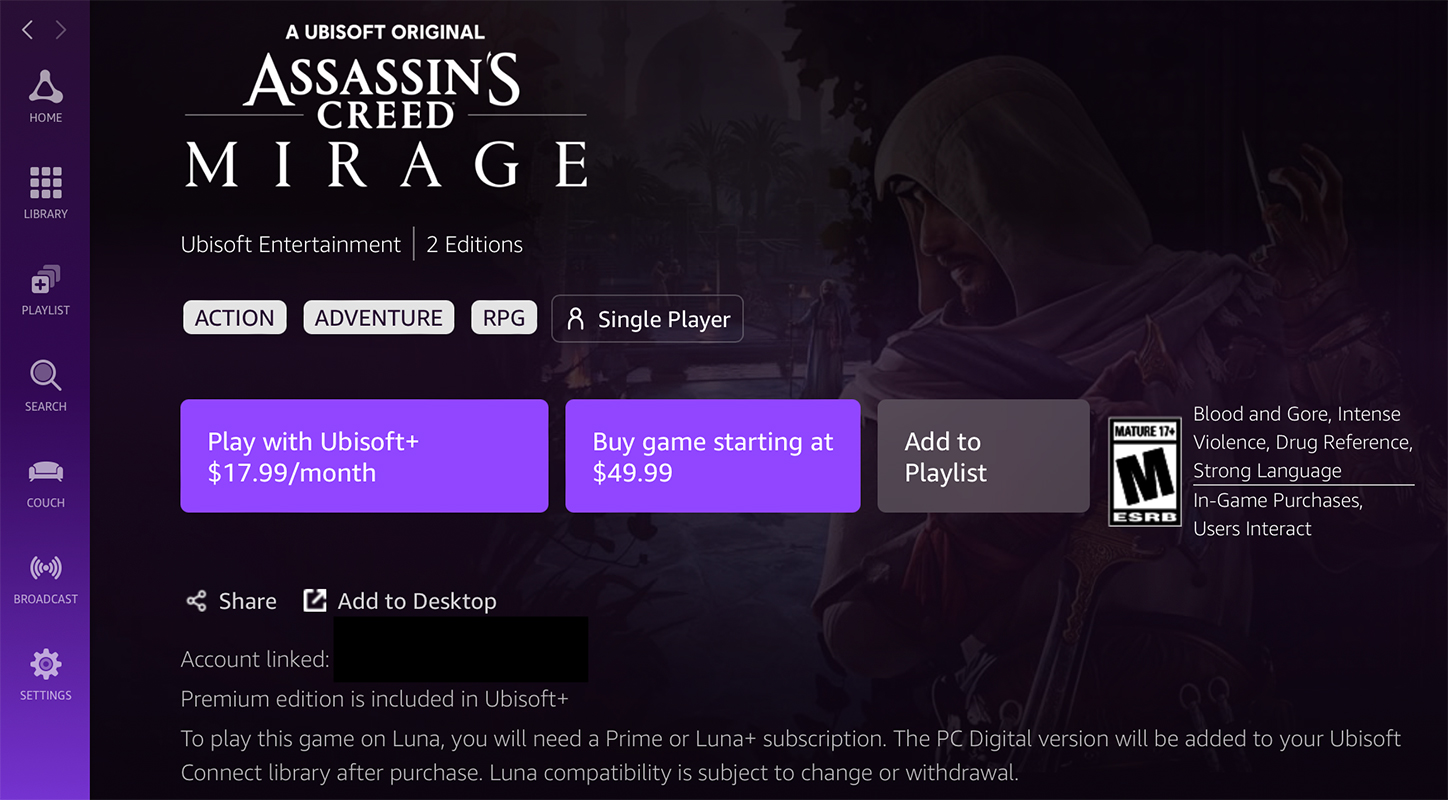 While this development is a significant stride forward, Amazon has remained tight-lipped about expanding this feature to encompass non-Ubisoft titles. The focus remains on their collaboration with Ubisoft, but the potential for further expansion is undoubtedly on the horizon.
FAQs
Can I play Luna-purchased games on other cloud gaming platforms immediately after purchase?
While it's possible, not all games currently support cross-progression. Check with the specific game's developer for compatibility.
Do I need an Amazon Prime subscription to buy and play Luna games?
An Amazon Prime or Luna Plus subscription is required to access purchased Ubisoft titles on Luna.
Will Amazon eventually offer games from other developers for purchase on Luna?
Amazon has not provided specific details about future expansions, but it's a possibility worth watching.
Can I play purchased Ubisoft games offline on Luna?
You can enjoy your Ubisoft titles offline on your PC after purchase.
Is there a limit to the number of Ubisoft games I can buy on Luna?
As of now, there's no specified limit. You can purchase as many Ubisoft titles as you wish, provided you have the necessary subscriptions.
Wrap Up
Amazon's decision to allow game purchases on Luna marks a significant leap forward for the gaming community. This move ushers in a new era of gaming, providing users with a broader and more adaptable gaming experience. Including cross-platform progression is a game-changer, promising a seamless transition between different cloud gaming services. This means players can now pick up where they left off, regardless of their chosen platform.
It eliminates the barriers between different ecosystems, offering gaming convenience and flexibility previously unheard of. This forward-thinking approach by Amazon not only enhances the accessibility of games but also showcases a willingness to adapt and evolve with the ever-changing landscape of gaming technology. It's a step towards a more integrated and user-centric gaming experience that will resonate with gamers worldwide.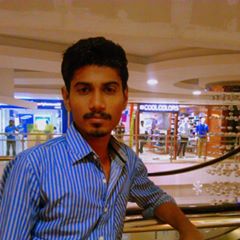 Selva Ganesh is the Chief Editor of this Blog. He is a Computer Science Engineer, An experienced Android Developer, Professional Blogger with 8+ years in the field. He completed courses about Google News Initiative. He runs Android Infotech which offers Problem Solving Articles around the globe.