Even Popular Social Platforms sometimes forget they are made the gate and make leave users without their knowledge. Reddit is a famous forum-like platform. Where users share their thoughts or ask questions, other Redditors try their best to help them. When you use their individual app, You can have a better experience. But when using the browser, Before entering into the Reddit Page, it will ask to See Reddit in App or Browser Pop-Up. It will keep asking the same Pop-Up every time you visit a new page. Fortunately, We can get rid of this issue with the in-built option provided by Reddit.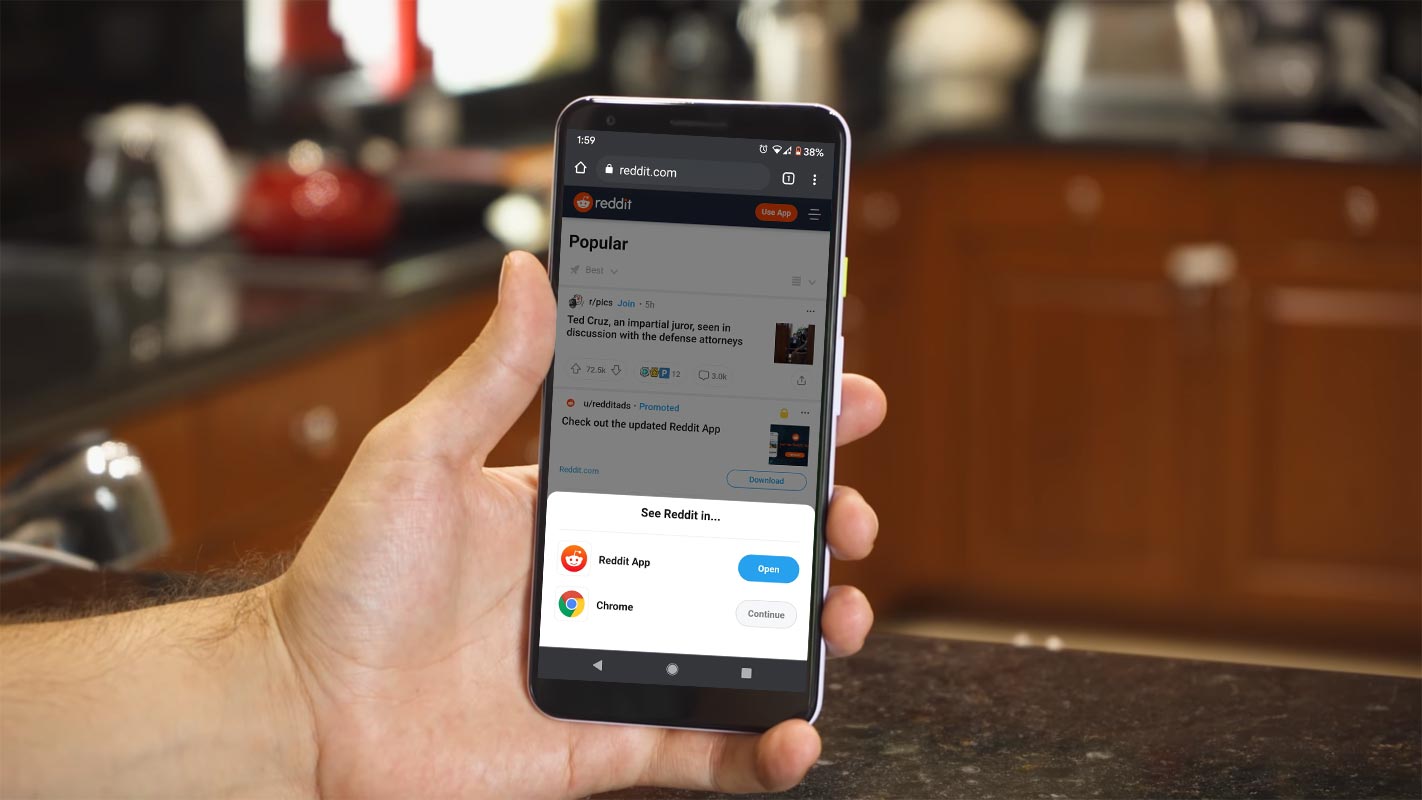 Most platforms offer a mobile app version, which they believe would offer the best mobile experience. Hence, a user tries the access the platform using a web browser on a mobile phone; the user gets a prompt to use the official mobile app version of that platform. Well, Reddit is one of such platforms that would keep bugging you with "view on mobile app" prompts as many times as you visit a Reddit link with a mobile web browser.
Although mobile apps offer a better experience and possibly provide more flexible features, many Reddit users prefer using a browser. Thus, they lookout for a way to disable the "See Reddit in App" Pop-Up? Interestingly, disabling the pop-up is not a technical issue – anyone can do that.
How to Disable the See Reddit in App or Browser Pop-Up? (Google Chome, Mozilla, and Samsung)
The following method will work on most modern browsers, including Google Chrome, Mozilla Firefox, and Samsung browser. On the Reddit platform itself, you'd find a bunch of threads regarding this pop-up issue. However, while a couple of people agreed that the trick they got to hide the pop-up worked for them, a good number of others allege that the scheme didn't work.
Method One: Disable From The Menu
Of all the methods to disable the regular pop-up notification to open a Reddit link using the platform's mobile app, this method worked for most people. Hereunder are the steps you should take.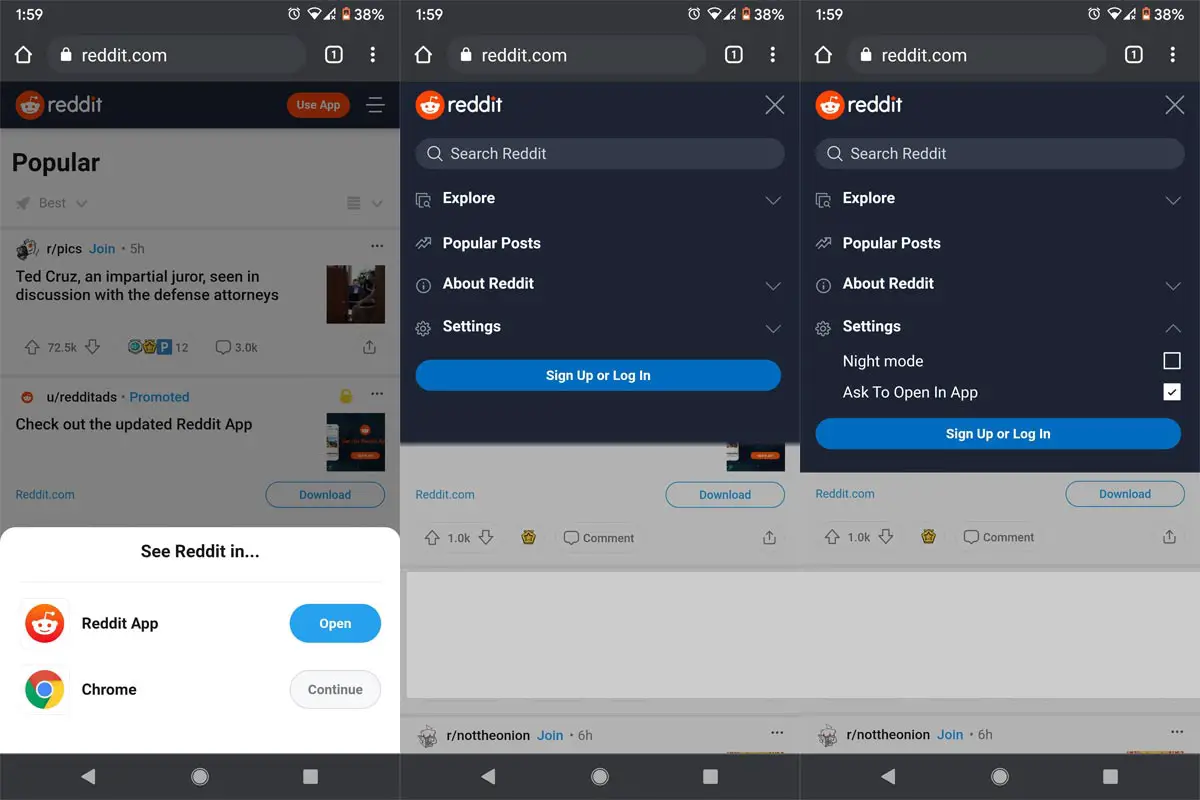 Open Reddit on your mobile phone using a web browser.
When the page opens, and the prompt appears (as usual), click on the hamburger menu (found at the top-right side).
Look down, and you'd see an "Ask to open in-app" option. By default, this option is checked; so, all you need to do is to uncheck it. Click on the checkbox, besides, to deactivate the prompt.
Hopefully, you'd never get the prompt again when you visit Reddit from a mobile web browser.
There is another ancient way of disabling the pop-up – this talks about "Reddit Compact," the lite version of the official Reddit mobile website.
Method Two: Reddit Compact
To visit this version of the Reddit mobile website, add "/.compact" after typing the standard Reddit website URL. It should look like this: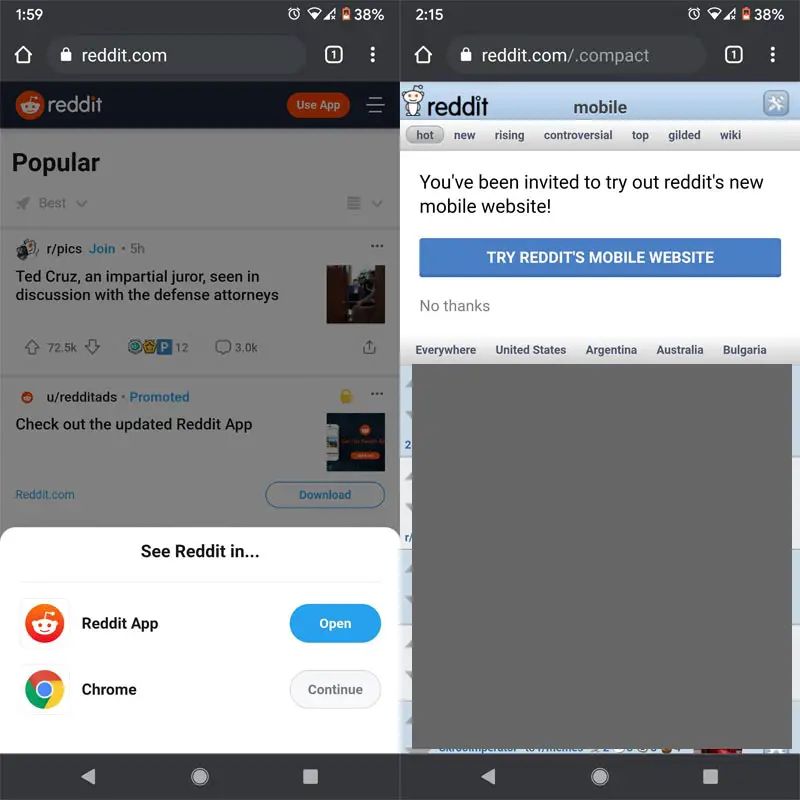 The compact view does not display pop-ups; however, it doesn't look as aesthetic as the standard version, and there some threads you cannot load in the compact view. Either this or the method explained prior would work for you.
Wrap Up
It is ok to promote the app when the users visit your website. But, It should be a once or skip option for a certain period. But the Reddit notifications sometimes keep asking on every page we visit. Since the Reddit mobile app actually delivers a better experience, it would be best to install the app and set it as the default option for opening Reddit links. In contrast, if you don't wish to stop using a mobile web browser to access Reddit due to one reason or another, then you can try out the methods above to disable the annoying pop-up. You can also disable the in-app browser from opening links.
Have you tried these methods before? Did either of them work for you? Let's hear what you have to say.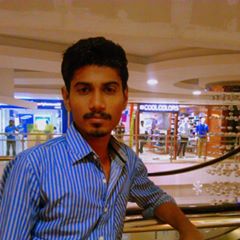 Selva Ganesh is the Chief Editor of this Blog. He is a Computer Science Engineer, An experienced Android Developer, Professional Blogger with 8+ years in the field. He completed courses about Google News Initiative. He runs Android Infotech which offers Problem Solving Articles around the globe.