The Features Samsung Galaxy M series was getting, take these phones to the next level. They are not like Budget phones, even if the price is Budget. There are lots of features like Dual, Triple cameras and in M30, AMOLED Display. All of this Now Netflix HD Contents can be a stream in this series. Big Step. When some High-price mobiles struggle to get the certification, this budget variant got this. So, It can drive some users to this Budget variants.
When giants like Samsung, consider the choices of the users is pretty Awesome. It is a good integration, honestly. Samsung has just confirmed that its M series will include support for Netflix HD content. Since the smartphones to launch in this series will come with AMOLED displays, other than M10 and M20- They come with LCD Displays, this support will complement its feel for a premium flagship device from a top mobile OEM. Samsung customers using any of the brand's M series smartphone will enjoy streaming of Netflix HD contents.
However, while the South Korea giant got licensed by Netflix to include this support on its next flagship smartphone series, Netflix, on the other hand, refused to issue this certificate for Xiaomi's PocoFone F1 smartphones. Thus, the Xiaomi PocoFone F1 won't support Netflix HD content streaming. Well, PocoFone F1 supports Amazon Prime HD content maybe that would serve as an alternative.
Which devices support the Netflix HD Content?
At the moment, there no much Android devices or tablets that support Netflix HD contents. The following OEM have their flagship smartphones, and tablets support HD Netflix contents Asus, Google, Huawei, HTC, LG, Moto, Samsung, and Sony Xperia.
The following Samsung devices now support Netflix HD contents;
Samsung Galaxy S10/10e/10+
Samsung M10 (SM-M105G, SM-M105M, SM-M105F, SM-M105Y)

Samsung M20 (SM-M205M, SM-M205F, SM-M205G, SM-M205FN)

Samsung M30 (SM-M305F, SM-M305FN, SM-M3050, SM-M305M)
Samsung S10 series will also come with Netflix HDR support
The upcoming Samsung Galaxy S10 and its variants will include support for Netflix HDR which is the highest level of premium contents offered by Netflix. At the moment, Galaxy S10 and its variants will be the only smartphone series from the South Korea brand to feature this support.
Also, the Samsung S10 supports HD; thus, the device comes with two certifications to support all levels of Netflix premium contents. Netflix is one of the biggest movie streaming sites; Samsung users will enjoy this feature on compatible devices.
M30 is the best Samsung smartphone for Netflix HD support in M series
While the Netflix HD support will roll out for all Samsung M series smartphone, the M30 model(s) will be the best to have such support. This is because it comes with an AMOLED screen display technology which will cause the HD videos to appear with unmatched clarity.
At the moment, AMOLED screen display tech is the highest a device can pack; thus, the Netflix HD support for Samsung M series will suit the M30 most. Well, there are other devices with AMOLED display that have this support too.
Final words
Older Samsung smartphones do not support streaming of HD contents from Netflix. The only way to access HD videos from Netflix is by upgrading your Samsung device to any of these recent models with support for that. It's quite unfortunate, anyway.
Additionally, all smartphones that conceal the following Qualcomm Snapdragon chipsets (675, 710, and 850) automatically supports Netflix HD. It is quite disappointing that Netflix didn't give out a license to Xiaomi to add Netflix HD support on its PocoFone F1, but as you saw earlier on this article, this Xiaomi model supports Amazon Prime HD streaming.
Hopefully, flagship devices that'll launch this year or subsequently will include this support.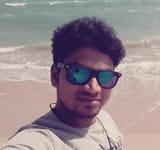 Selva Kumar is an Android Devices Enthusiast, Who Can Talk and Write About Anything If You Give a Hint About the respective devices. He is a Computer Science Graduate and Certified Android Developer, Making His Career towards this Technology. He is always eager to try new Android devices — not only Software level but Hardware-level Also. Beyond this, He is a Good Swimmer, Guitarist.