Samsung has established itself as a trailblazer in innovative smartphone technology, evident in the recent Galaxy Z Fold 5 and Z Flip 5 launch, showcasing their unwavering dedication to providing cutting-edge features. Despite focusing on new devices, Samsung remains attentive to its loyal customers using older models. Staying their commitment, Samsung has rolled out the much-awaited One UI 5.1.1 via its third beta build. It explicitly focuses on the Galaxy Z Fold 4 and Galaxy Tab S8 series users in Korea. This update aims to enrich their overall user experience and reinforce Samsung's reputation for excellence.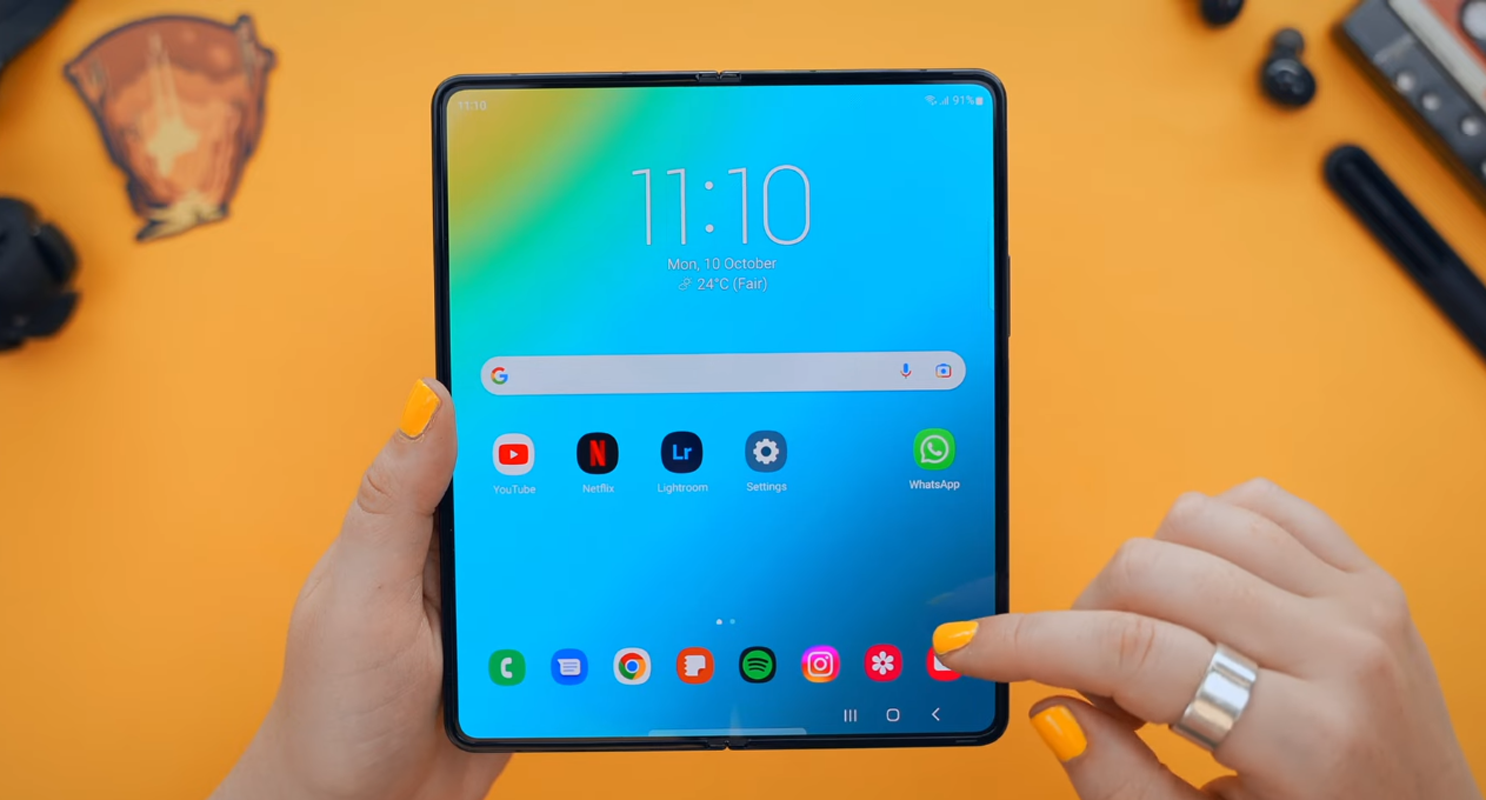 A Beta Test for Improvements
The latest One UI 5.1.1 Beta 3 update for the Galaxy Z Fold 4 has several exciting improvements. Users will notice enhancements in camera performance, addressing issues such as ultra-wide distortion and camera blacking out, along with a loading delay for the Camera Controller app. Additionally, Samsung has fixed a memory leak problem and a bug related to the Clash Royale mobile game. The changelog mentions "many other improvements," promising a better user experience.
Changes for Galaxy Tab S8 Series
The One UI 5.1.1 Beta 3 update for the Galaxy Tab S8 series brings notable improvements to the camera and various other areas. Samsung has also addressed an error concerning home screen wallpapers, ensuring a smoother and more visually pleasing interface.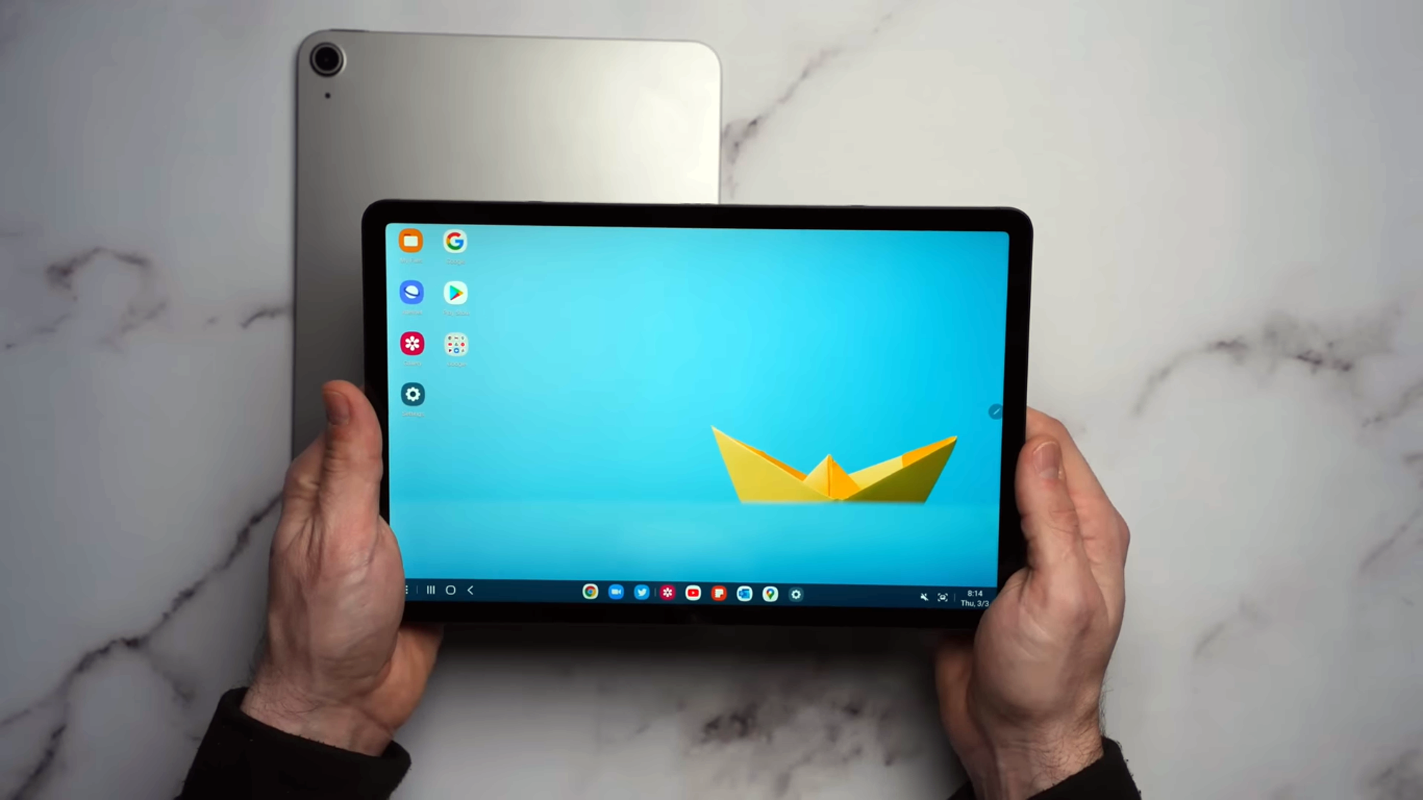 The Power of One UI 5.1.1
One UI 5.1.1 is the latest version of Samsung's custom Android software, based on Android 13. Despite being a relatively minor update compared to its predecessor, One UI 5.1, One UI 5.1.1 brings a range of notable features specifically aimed at improving the overall foldable and tablet experience.
Enhanced Multitasking
One UI 5.1.1 simplifies multitasking by making switching between pop-up screen and split screen modes easier. Users can switch between these modes seamlessly and even preserve the screen mode in the Recents menu. With the S Pen gestures, it is now possible to check minimized apps conveniently. The update lets users keep more recent apps on the taskbar for quick access, ensuring a more efficient workflow.
Flexibility with Flex Mode Panel
One UI 5.1.1 introduces the Flex Mode Panel, providing users with more room to accommodate additional apps. This feature is particularly beneficial for those who need to work with multiple apps simultaneously or multitask extensively.
Improved Media Controls
The new One UI version has made media controls more accessible and user-friendly. Managing media playback becomes a breeze, allowing users to control audio and video content effortlessly.
The Road to Stability
Samsung's commitment to delivering the best user experience is evident through its beta program for One UI 5.1.1. Since early July, the Galaxy Z Fold 4 and Galaxy Tab S8 series have been undergoing beta testing. While the stable update is expected to roll out later this month, Samsung has already integrated One UI 5.1.1 into the newly launched Galaxy Z Fold 5, Galaxy Z Flip 5, and Galaxy Tab S9 series, showcasing their dedication to keeping their devices up to date with the latest software.
The Future of One UI
The upcoming release of One UI 5.1.1 to all eligible older models will delight users, with the Galaxy Z Fold 4 and Galaxy Tab S8 series being the first recipients. Following that, the Galaxy S23 series and other older foldable models are expected to receive the update in the coming weeks.
FAQs
When will the stable version of One UI 5.1.1 be released for Galaxy Z Fold 4 and Tab S8 users?
The stable version of One UI 5.1.1 is expected to be disseminated sometime this month.
What improvements does the Beta 3 update bring to the Galaxy Z Fold 4?
The Beta 3 update for the Galaxy Z Fold 4 improves camera performance, fixes ultra-wide distortion, camera blacking out, and memory leak issues, and addresses a bug concerning the Clash Royale mobile game, among other improvements.
Is One UI 5.1.1 a significant update over the previous version?
While not a major overhaul, One UI 5.1.1 introduces numerous features to enhance the user experience on foldable devices and tablets.
Will older Samsung devices receive the One UI 5.1.1 update?
Yes, Samsung plans to roll out the One UI 5.1.1 update to all eligible older models, including the Galaxy Z Flip 4, older foldable models, and the Galaxy S23 series.
What benefits does the Flex Mode Panel offer?
The Flex Mode Panel allows users to accommodate additional apps, making multitasking more efficient and seamless.
Wrap Up
Samsung's relentless commitment to perfection shines through in the One UI 5.1.1 Beta 3 release tailored for the Galaxy Z Fold 4 and Tab S8. With an array of enhancements, this update promises to elevate the user experience to new heights, boasting seamless performance and advanced functionality. As anticipation builds for the stable version's official rollout, Samsung enthusiasts can look forward to indulging in the latest features and optimizations that One UI 5.1.1 brings, cementing Samsung's status as a frontrunner in cutting-edge smartphone technology. With a focus on innovation and user satisfaction, Samsung continues to push boundaries, delivering unparalleled products that redefine the smartphone landscape.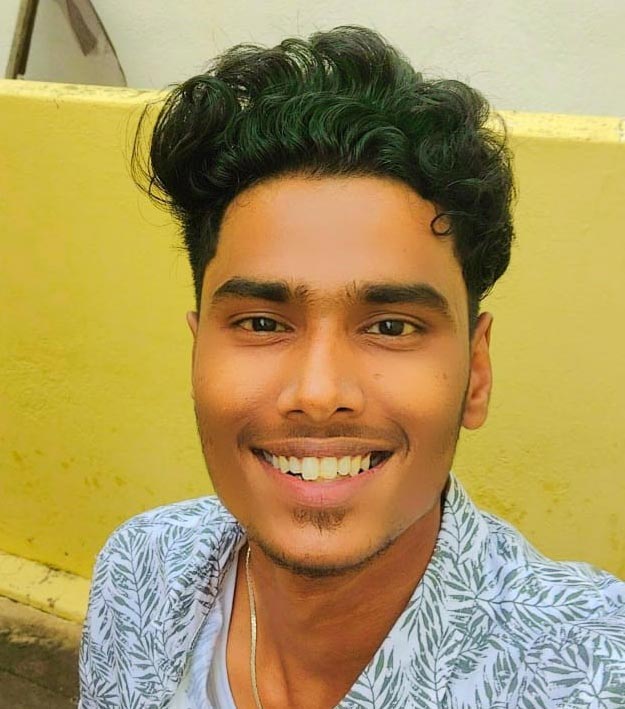 Arun Karthick is a highly skilled and versatile individual with a computer science background. He completed his undergraduate degree in this field and has since worked as an Android developer. Arun is known for his expertise in break dance and is highly regarded in this field. In addition to his dancing abilities, Arun is also a mobile hardware-level technician, making him well-rounded. He is known for his intelligence and is considered an intelligent individual in his professional and personal life.