If You are the too secure guy, Who wants to protect the Corning Gorilla Glass 6 Mobile, then, It may be a piece of bad news for you. But you don't want the Glass screen protector for Samsung Galaxy S10. But, The Samsung Galaxy S10 series will include a patented screen protector from the manufacturer, and it is not a glass protector because glass protector won't work with Samsung S10 series. However, this screen protector comes on Samsung's Galaxy S10 is because of the ultrasonic in-display fingerprint sensor; the manufacturer believes that the typical glass screen protectors found in the market may not be compatible to read the users fingerprint. UFS sensors don't work correctly if some third layer is present in between your finger and the sensor.
You Don't need Glass screen protector
You need a screen protector to avoid scratches and protect your screen; this means you don't need a Glass screen protector. Confusing right? Follow what I say. Samsung S10 comes with Corning Gorilla Glass 6 means you don't need to protect the screen that much. It can survive Lot of drops. In Paper it can withstand 15 drops from 1 Meter in a rough surface. It is two times better than Gorilla Glass 5. Here I attached the Drop test chart for your reference.
Using Glass protector will Increase mobile weight to extra 50-100 grams. But, why I need a screen protector? To protect from scratches or the Baby put the food on your mobile…) Or if you are a person like me, You put the keychain with your mobile in the Same pocket. This is the highest pain you can give your mobile daily..:). So you want to Protect from the scratch, Choose the screen protector that comes free with the device.
Is this problem Specific to Samsung Galaxy S10?
No. All On-Display-fingerprint sensor device have this same problem. You can't use Glass screen protector in those phones.
Is there any particular technology used in making this screen protector?
Well, Samsung never hinted its pre-installed screen protector was designed with some unique technologies; it is just a typical screen protector. If there were any particular technology used for this screen guard, but, as it stands, the product is under warranty, and if you want to replace yours, you can do it within 90 days from the purchase.
The pre-installed screen protector you'll find on Samsung Galaxy S10, and its variant (S10 plus) is just basic with no unique technology.
Why won't glass protector work on Samsung Galaxy S10
The technology Samsung used for its fingerprint sensor on S10 and S10 Plus is "Ultrasonic" which is believed to be faster than the native optical sensors. Thus, it appears that Ultrasonic fingerprint sensors do not work efficiently when a 3rd party layer lies on the actual screen. Therefore, Samsung is coming up with this solution for its users.
Normal Screen Protector Unlock
Glass Protector Unlock- You can't
Samsung Galaxy S10 series will work with the wet fingers when other devices struggle to identify the fingerprint. Samsung is shipping this device directly with its screen protector; people won't bother about trying to use a glass protector unless theirs get broken. Maybe a glass screen protector won't allow the screen to read your fingerprint as posed; thus, the company is coming up with this swift alternative.
Which other product will include this screen protector
Only the Galaxy S10 and S10 Plus are expected to cover this freebie. All other S10 models including the 5G variant won't come with this protector.
How much will it cost to get another screen protector for Galaxy S10?
Initially, you're getting the package for free; it is included in the Galaxy S10 box, so you don't have to pay to have it for the first time. However, if something happened and you need another one, you can get it at $29.99 from specific retailers.
Final words
In My opinion, Use standard Protector to avoid scratches. When installing the protector, I advise you to contact the expert. Because It can make more bubbles than the glass protector during installation. Samsung does offer a warranty for this freebie (90 Days); If anything wrong with the protector, you can make a replacement.
Update
As per the latest update, Dome Glass protectors working perfectly.
Via- MKBHD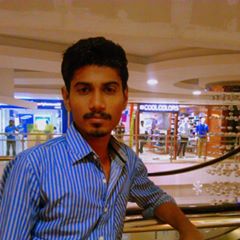 Selva Ganesh is the Chief Editor of this Blog. He is a Computer Science Engineer, An experienced Android Developer, Professional Blogger with 8+ years in the field. He completed courses about Google News Initiative. He runs Android Infotech which offers Problem Solving Articles around the globe.