Most of the Big Memory consuming apps have their alternative Lite apps for limited RAM mobiles. Google is serious about these kinds of apps. Just as Android Go is designed as a lightweight version of Android OS for low-end smartphones, Google Go apps are specially designed for smartphones with low RAM. These Go apps by Google are meant for devices running on Android Go; nevertheless, the apps can work efficiently on any device, especially those with low RAM and chips. Also, there are quite so many other Go apps from other developers, but this article will focus on the few Go apps developed by Google, and we will discuss some other lite apps. So, if you're having issues using the usual Google apps for Android on your smartphone, or maybe, the app does cause your phone to respond slowly, then you might consider using these Google Go apps.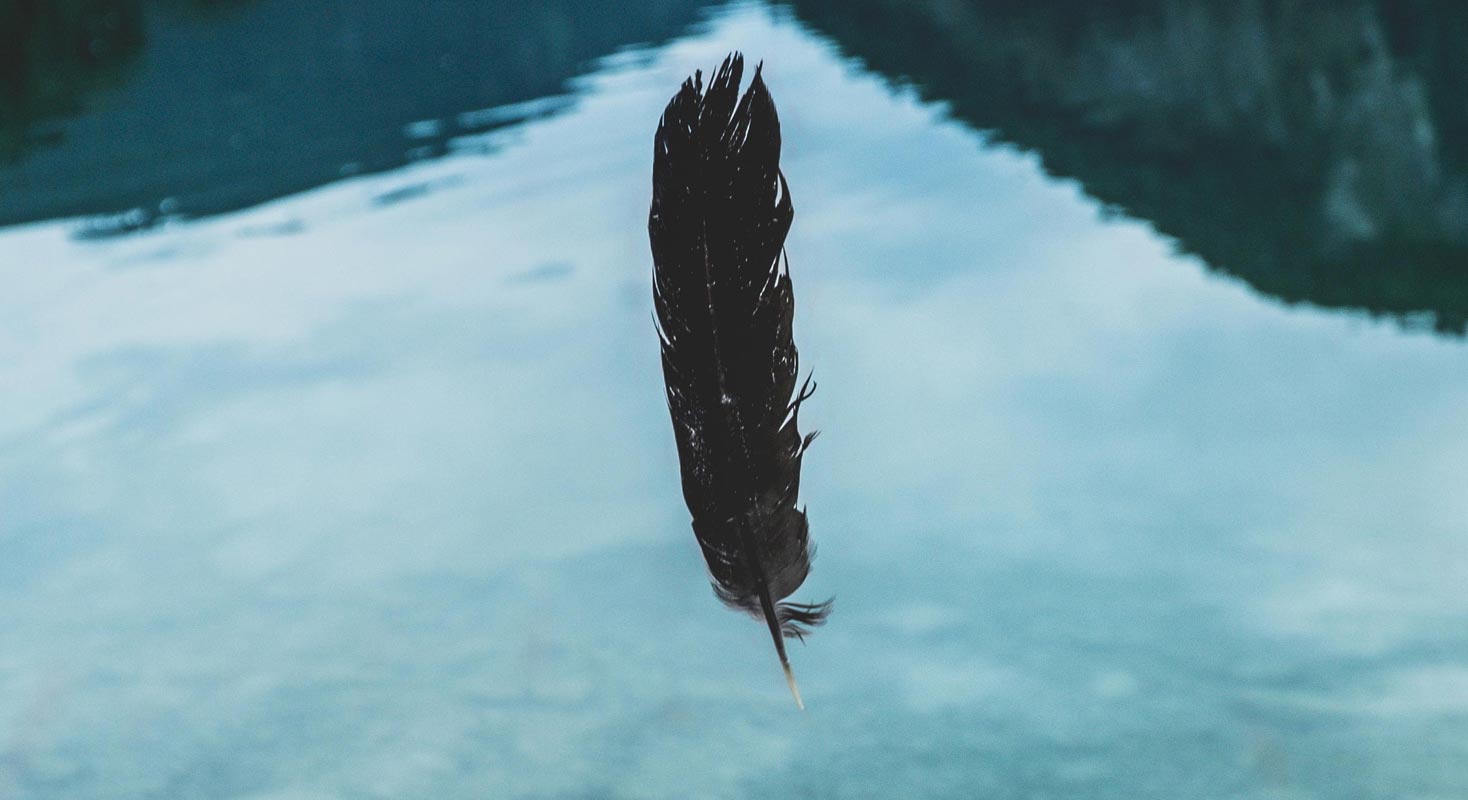 Google Go Lightweight apps for smartphones with less RAM
There are plenty of apps that are available under Android Go. But, they will work if you have Android Go devices. Below I mentioned the apps that will work on all Android versions.
1. YouTube Go
The YouTube Go app is virtually the same as the regular YouTube app. All features that are available on the main YouTube app are equally available on this Go version, More so, it is possible to download YouTube videos to your local storage when you're using the YouTube Go app. Every feature found on this app is streamlined for better performance on less RAM with Mobile data saving. Plus, you can preview videos before watching them. The app will tell you how much data will it use when you stream the video.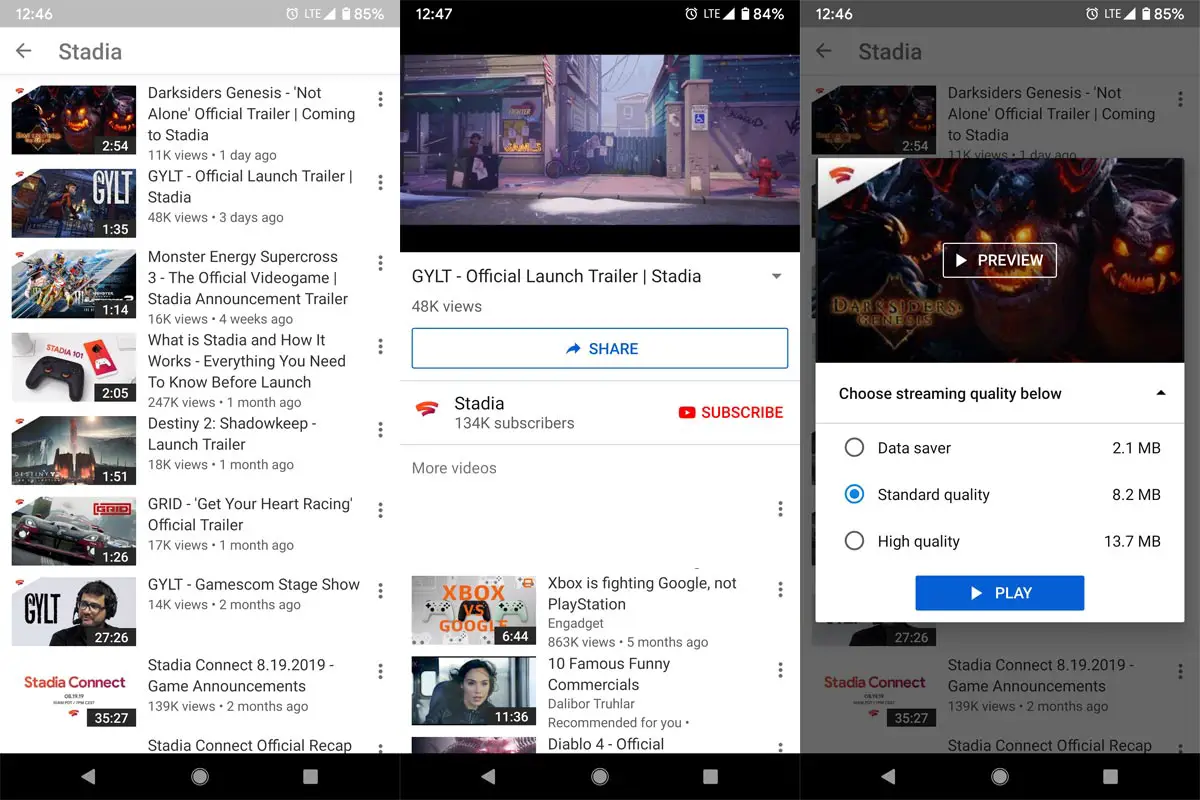 There are lots of exciting features of the YouTube Go App, and you should consider installing it on your device if the main client app is not compatible with your Android smartphone version. Below are some key features of this app, which you may find interesting. Even though it is 7-9 MB in size, It occupies 21-23 MB after the Installation.
Features of YouTube Go App
Ability to preview videos before watching them

Allows you to download videos to your device storage

A more simplified interface

Flexible data-saver setting

The App Runs smoothly on Android devices running on Android v4.2 and above.
2. Google Go
The Google app is proving to be more useful as the day goes by; with many helpful features, the Google app is one of the must-have apps for every Android smartphone user. Google Go app offers a new way to search the internet, read up trending headlines, and to access a lot of stuff over the internet. Also, the app is lightweight and runs smoothly on virtually all Android smartphones irrespective of the Android version.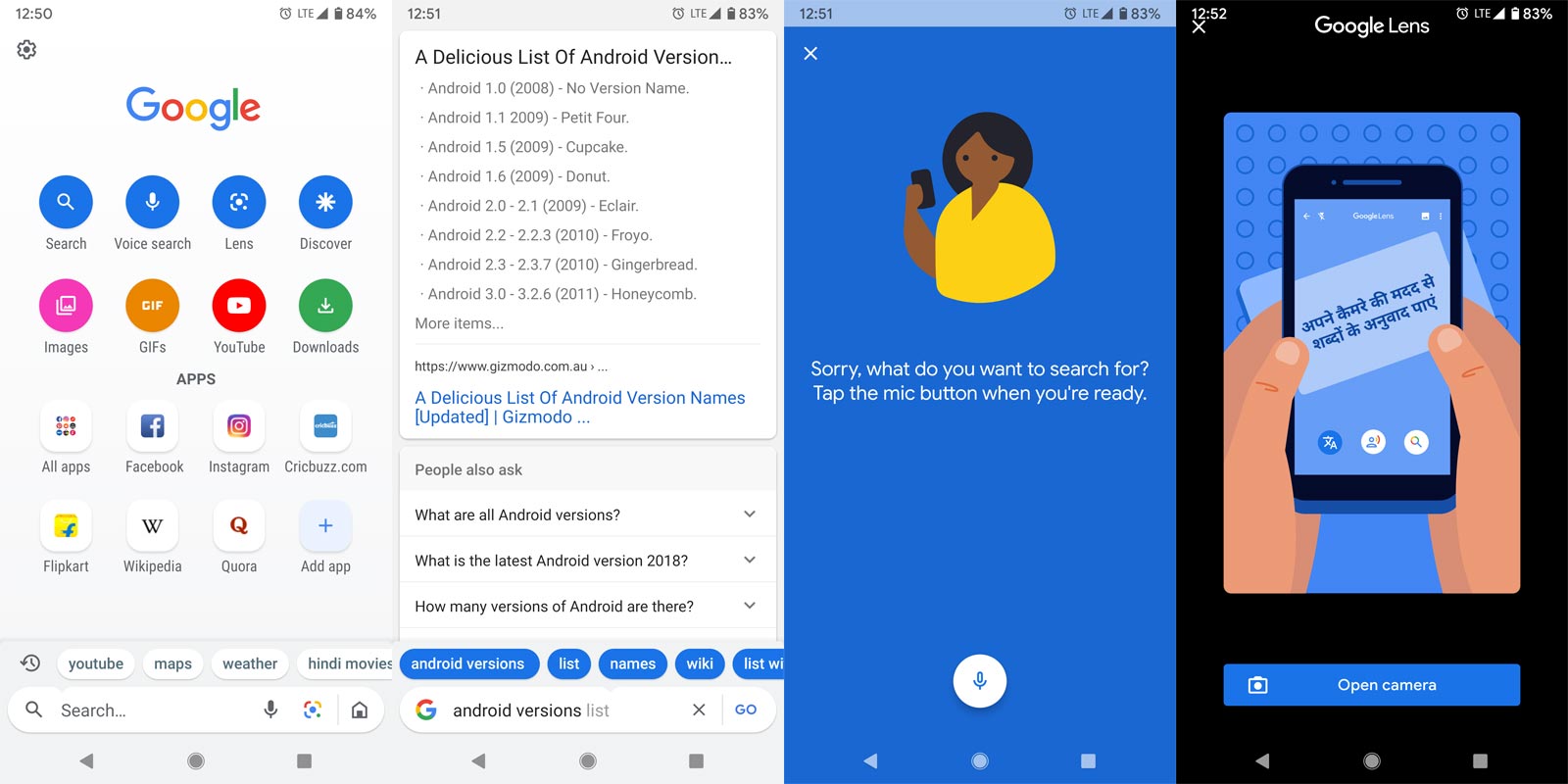 Quite a lot of AI technologies are used in developing this app, making things easier for the users, as well as making the internet easier to access. The Google Go app comes with almost all the features you will see on the main app, which includes Google Lens integration, multi-language support, and many more.
Features of Google Go
Ability to set up a second language and easily switch between languages in search results

Easy access to all other apps and media on your smartphone, thanks to the AI technologies

Google Lens support

Just 7MB in size

Includes virtually all features on the main app
3. Google Maps Go
Google Maps is one of the most accurate GPS apps you can get. The app is sophisticated with a ton of features, and it covers every location around the globe. However, the main Google Maps app is quite bulky in terms of size. Thus, Google has developed this Go version to consume just 208kb of space; however, after installation, this app may take up additional space to accumulate up to 1MB space or more on your device. It works on the Google Chrome browser. You can also use other browsers. So, It consumes less storage compare with other Go Apps.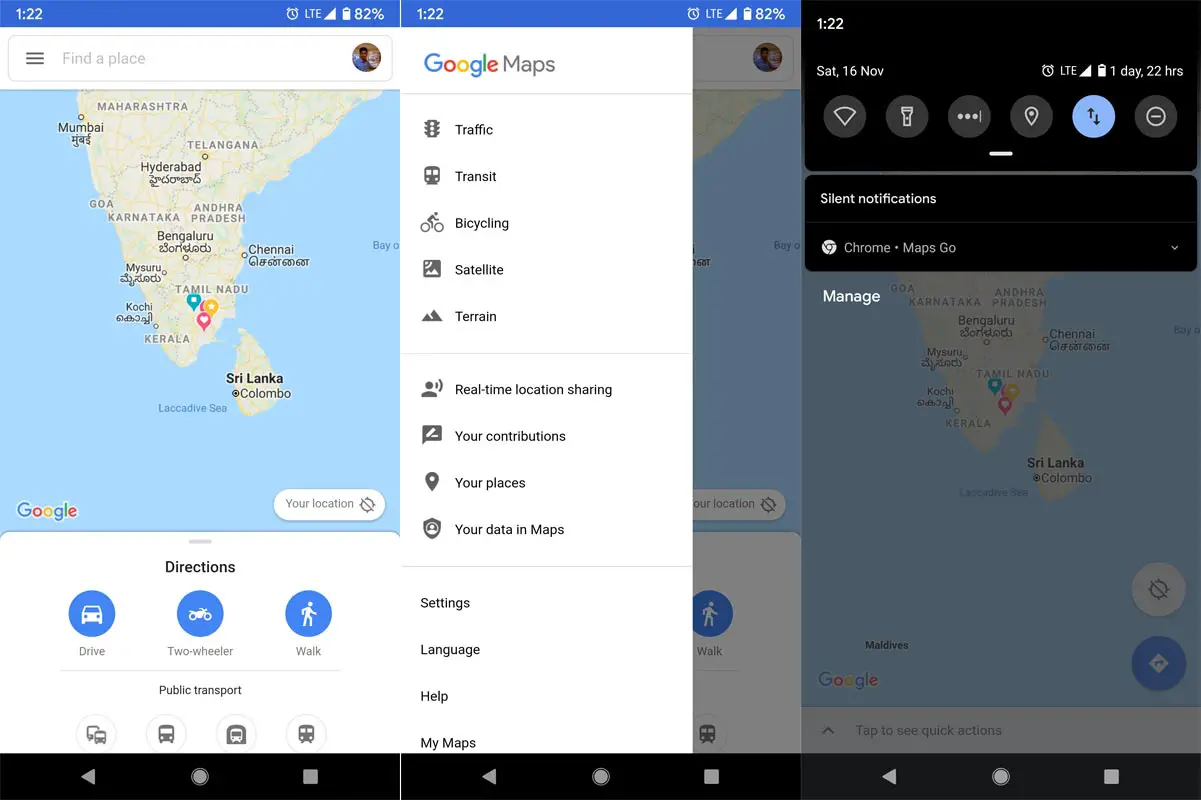 The Google Maps Go app comes with a lot of features that are available on the main app. It shows you new places, locations, and much more stuff. Also, as you would do on the main app, you can find the fastest route to get to your destination while avoiding traffic and bad roads. Furthermore, you will get real-time updates as regards traffic and other things. The Google Maps Go app is most likely better than the primary (full) app because it consumes 100x less space and still comes with virtually all features you will find on the main app.
Features of Google Maps Go
Supports over 70 languages

Offers comprehensive, accurate maps (including satellite and terrain) in 200 countries and territories

Accurate business information for over 100 million places

Simplified interface, more comfortable to navigate

Works smoothly even when on low network coverage
4. Gallery Go
This Gallery Go app has been downloaded over a million times from Google Playstore. The full app is quite impressive, and this Go version also comes with the features you would see on the whole app. Although most Android smartphones come with built-in gallery apps, typically, those default gallery apps are so much limited in features, and you may be pushed to seek a more comprehensive gallery app to manage your photos and videos. The Gallery Go app comes with extensive features for effective photo management, as well as supports an inbuilt image editor stocked with the essential photo editing tools.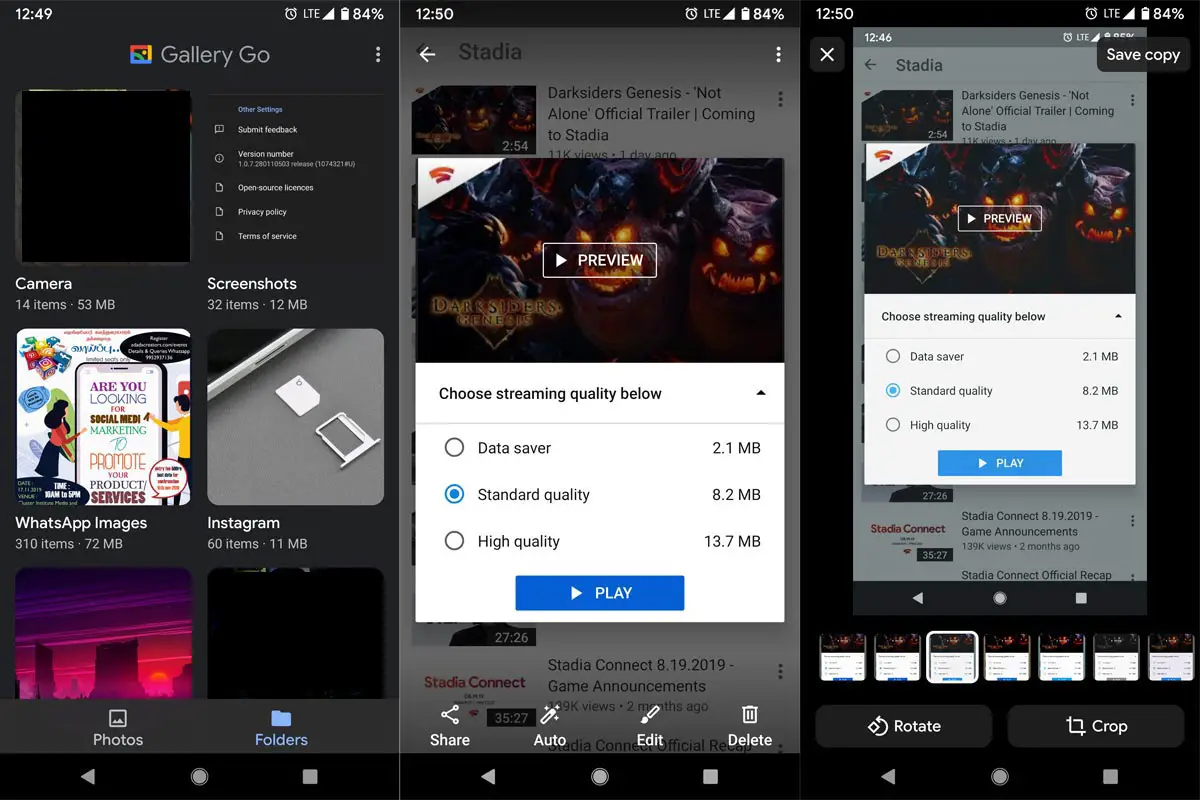 Interestingly, this Go app automatically arranges your photos in a way you will quickly get to any picture you want to view at a time. The app organizes your images by grouping them as People, Selfies, Nature, Animals, Documents, Videos, and Movies. However, some features of this app are restricted to some countries. Nevertheless, you can activate dark mode on this app.
Features of Gallery Go
Works without an internet connection

Optimized for low RAM smartphones

Support basic image editing tools

Automatic organization of your photos and videos

Dark them support (Night Mode)
Other Developers lite apps
Not only Google is producing Lightweight apps, but most of the other developers also building Lightweight apps. You can always get these apps by typing "Lite" with your favorite app in Play Store. You will get those apps If they are available. I mentioned a few apps for your better understanding.
Twitter Lite
Yes, Twitter has its lite version. But, unlike Google apps, some features are limited. When you post the tweets using this app, they will tell you to the Public; you are using the Twitter Lite app. It is usual among the twitter platform. They will always tell which app you are used to posting tweets like Twitter, Web, Android, and iPhone. Remember Twitter Police MKBHD; It is the reason why celebrities caught when they use different phones when they are committing to Android mobile Ambassadors…:)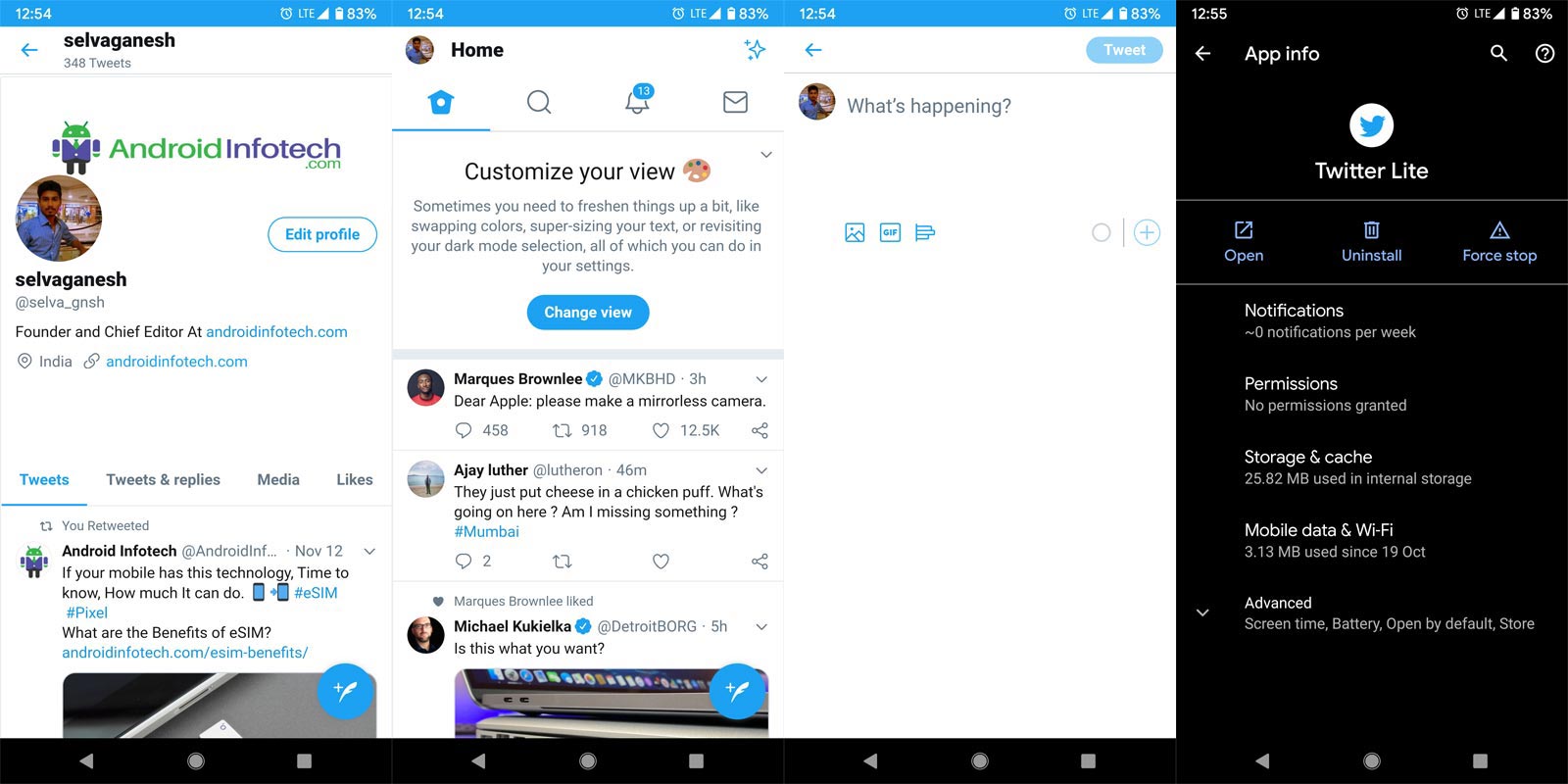 Features of Twitter Lite
Optimized for fewer RAM smartphones

Support basic Options

Data Saving
Other Apps
Facebook Lite- Social Website App
Messenger Lite- Facebook messenger app
Linkedin Lite- Job Search Portal
Wrap Up
As said earlier, these mobile applications are designed for smartphones running the Android Go edition of the Android mobile operating system. However, they can be installed on smartphones with less storage and RAM because they are lite and do not consume a lot of space on the device installed. Also, Not only Google developing Go Apps; apparently, there are so many of Go apps from other developers which are also available on Playstore as the name of "Lite."
In all, if you're using the full version of these apps and your device seems to be performing sluggishly, then you should consider switching to these lite versions, tagged Go apps. Nevertheless, these apps are also fit for high-end devices; they all point down to preferences. If you can't update these apps in Playstore, you can always troubleshoot them. Most of these apps, like YouTube, Uber, have their web version, which doesn't need apps. But, these Lite apps give you feel of app optimized. If I missed essential apps, or you know additional apps in this list, comment below.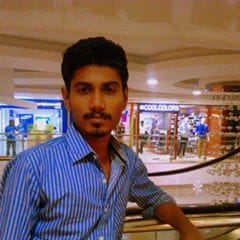 Selva Ganesh is a Chief Editor of this Blog. He is a Computer Engineer, An experienced Android Developer, Professional Blogger & addicted Web Developer. He runs Android Infotech which offers Problem Solving Articles around the globe.