Bank apps are different from other apps. They are more sensitive. Even if you use an unsecured Internet connection, It won't work. It will stop on login the screen. Or it will not load after the Home screen. Mostly, the apps that usually crashes or stops working are banking apps. Well, there has been no critical reason why banking apps crash most often than other apps on different Android mobiles. However, if you find yourself in such a situation, some specific common troubleshooting techniques could fix that. In this article, we will show you how to troubleshoot and fix the constant crashing of your banking apps. These troubleshooting suggestions are proven by many, and so, you could trust them to fix the issues you're facing with your banking apps.
When your device memory is almost filled up with files and apps, it will affect the general performance of the device; thus, some apps may stop working as they used to, instead, when you launch them, they will crash and display an error message. Constant crashing of mobile apps can also be linked to some bug in the affected app. Nevertheless, there are still other reasons why your mobile apps may stop working. If these apps were previously working and ended abruptly, then, the issue is from your device. However, if the app never worked right from the time you installed it (them), then, there is a bug in the app, so you have to report the issue to the developer.
Troubleshoot Bank apps not working on smartphones
Is your device compatible?
Compatibility issues may be the reason why your mobile banking app is not working on your mobile device. Some banking apps are designed to be compatible with the latest mobile OS versions, and as such, they may not be able to work on a smartphone running on an older version. Therefore, before you start complaining about your banking apps not working on your mobile device, check out if your device OS version is compatible to run the app.
To see if your device OS version is compatible, visit the app page on Playstore and scroll to the footer area. There, you'll see the supported OS versions. If your version is not supported, unfortunately, the app won't run on your device. Maybe you should consider contacting the bank support or get a smartphone running on a higher OS version.
Try the new version of the app
Sometimes, the sudden crashing of your banking app may be because it is an older version with a bug. Typically, when a bug is detected on an app, the developer releases an updated version which this bug has been fixed. Thus, if you often experience such issues, check if there is an updated version of the app. Then, uninstall the current version on your device and install the most recent version from trusted apps stores or follow the link from the official bank website to download the official release. This method has helped to fix this issue for various people. It works for other apps too and not just for banking apps.
Clear cache
There are different ways to clear your device cache which can likely be the reason why your banking app is not working. You can install a mobile optimization app to remove your app caches and improve the device performance. Also, you can clear applications cache from the device settings menu.
Go to your settings menu, locate and click on the "Apps" row, select the apps you want to clear their caches. Most times caches are among the factors that make cause an app to start malfunctioning. After removing the application's cache, try again to see if it has started working correctly. If the app is still not working, then, try out our other troubleshooting suggestions. If you clear Data, you have to set up the app from the first step as per your Bank app instructions.
Switch network – use WiFi instead of mobile network or vice versa
I face this issue, and it is worked. In some cases, also, the network connection is the problem. Maybe your internet service provider is having some issues, or perhaps the wireless network router is not configured correctly. Thus, we suggest that if you have been using your mobile device network and your banking app is not opening; try to use a wireless network to connect to the internet. In the same way, if you're using a WiFi, maybe your home network, try and switch to your local data connection. This may fix the issues you're facing.
Note: this is not workable if the banking app is crashing. It only works when the app is opening but not loading its features completely.
Maintain one SIM card, preferably, the one registered with your bank account
Also, we have seen cases why this issue can be caused by the confliction of the sim cards present on your device. If you are making use of dual SIM cards, then, you have to deactivate the one which is not connected to the bank account and make use of the one linked to the bank account. This has helped some people fix this issue; hence, hopefully, it will also help you fix that too. Disable Second SIM, if you use Dual SIM Phones and try.
However, if this doesn't help, continue to try out other solutions discussed in this article.
Enable All Permissions
Sometimes, If you accidentally disable some permissions, the app maybe won't work. Allow all permissions in the app and try. Go to Settings>> Apps >> Your Bank App >> Permissions.
Contact the app developer support team
This is practically the best solution tip. You can find a way to contact the app developers and explain the issues you're experiencing with their app. They'll directly tell you what to do to fix the problem, and your app will start working as usual.
Since banking apps help to minimize the time, parties, and processes involved in running business transactions or paying for goods and services, they are essential. Example- Natwest.
Conclusion
These are the possible troubleshooting options that will help you fix a banking app which is not working correctly. Well, we do not guarantee that these tips listed here will fix the issue, but, most people experiencing similar problems have tried out these techniques, and it worked for them; thus, we believe it would work for you too.
If you tried all these troubleshooting suggestions and it doesn't work, try contacting your bank or the app developers. While this article is meant to solve banking apps not working issue, these possible solutions will also work for other apps which are not banking apps. My advice Never, Ever Download Bank apps from third-party sites other than Play Store and Your Official Bank Website.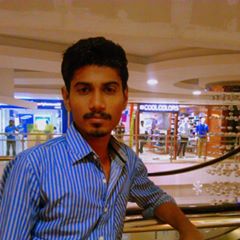 Selva Ganesh is a Chief Editor of this Blog. He is a Computer Engineer, An experienced Android Developer, Professional Blogger & addicted Web Developer. He runs Android Infotech which offers Problem Solving Articles around the globe.