So, if you are a developer, Here I am not talking about code developing, I mean if you can enable the Option in the settings→ Enable Developer Options, you are a developer :), you know about Rooting, Flashing. The Below article is for regular users. But it is worth to read even if you are a Developer. Did you receive a recent notification that updates were available for your Android Mobile? Have you ever wondered if you should update the software on your phone? Should I install the latest version of Android on my Android smartphone? I say yes However, I recommend that you read this article before starting the update because it will save you a lot of time and avoid common problems that may arise during the update process.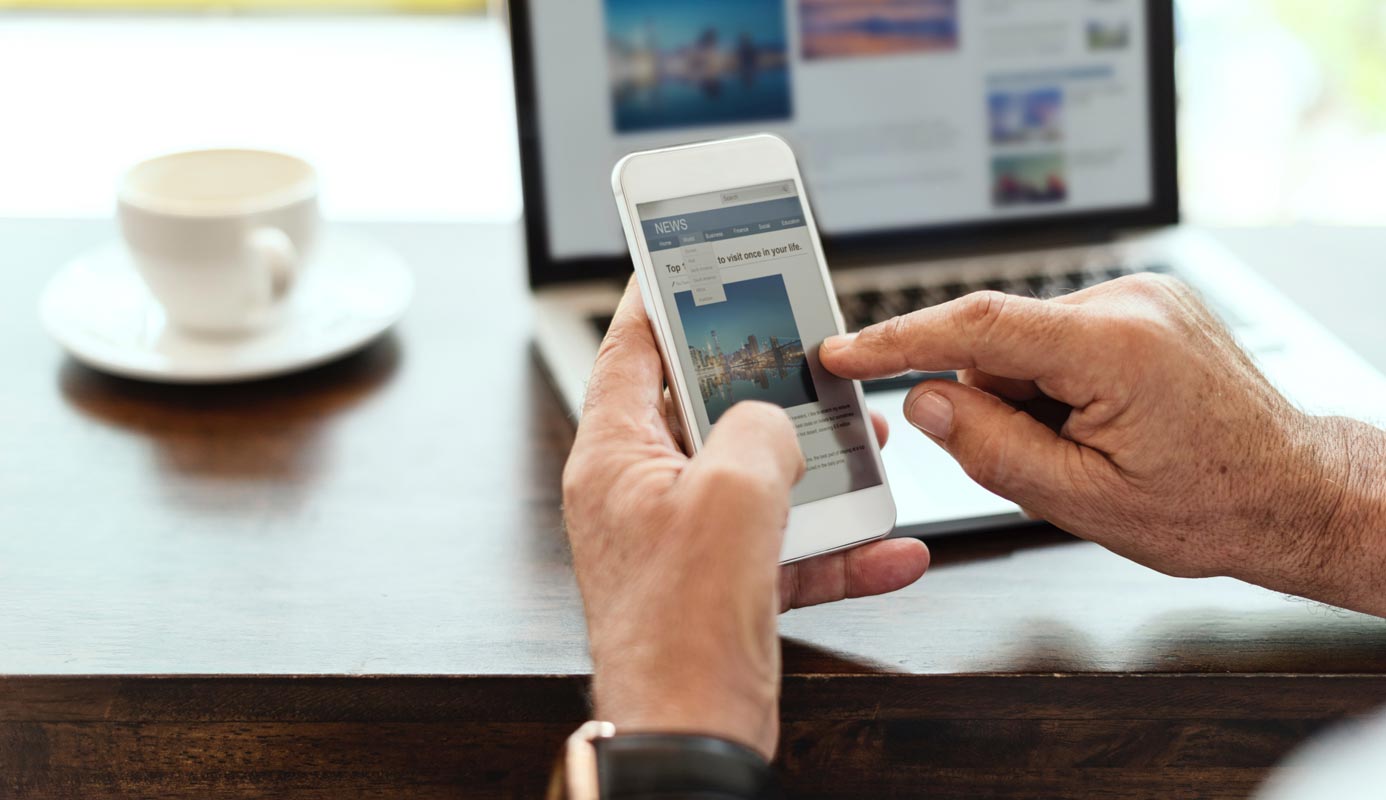 Update vs. Upgrade- What is the Difference?
Before going to into topic, I should mention below terms, to avoid confusion.
Update– You are changing small parts of the system. (Monthly security patch)
Upgrade– you are changing the Entire system. (OS Version update. e.g., Nougat 7.0 to Oreo 8.0)
How To Update Your Android Mobile?
To update the Android version of your smartphone, you have to go to the settings and then click on "About the phone." Then select "Software Update." After the search, your smartphone will tell you if an update is available or if you already have the latest version available.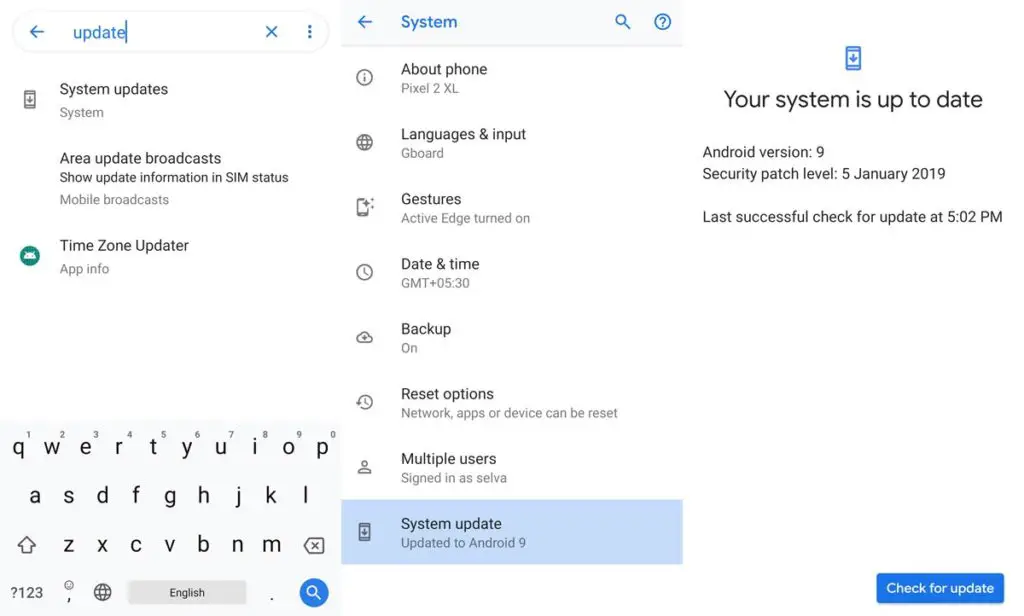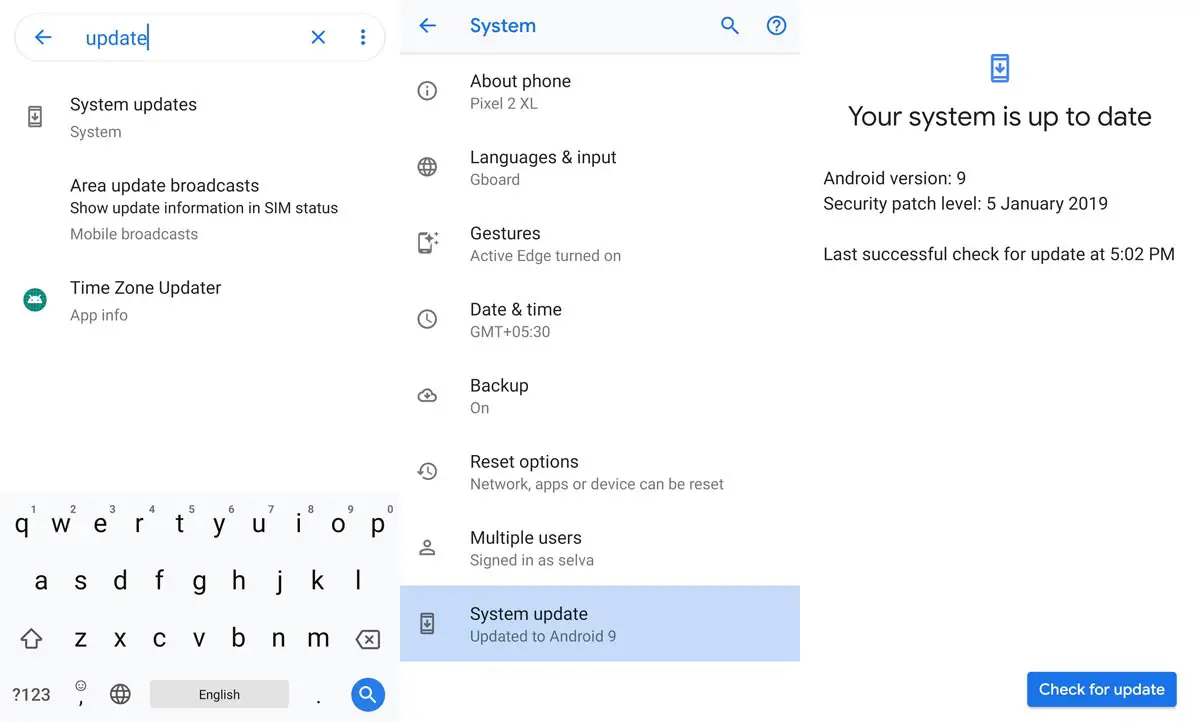 If an update is available, you can be able to download it. Be aware that for some smartphones, you will have to be connected in WiFi; the updates cannot be made from the mobile Internet network if you are not Opt-in for this option. Make sure you have a reliable internet connection during this process. Personal data is kept. All messages, contacts, photos or favorite apps will be there after the update.
Android Mobile Update Purpose
The updates are great! Updates often add more features and advanced features; it also protects your Android Mobile phone from the most recent security threats that could affect your device's data. Yes, updating to the latest official version of the software for your Android phone is not usually a bad idea.
When updating a phone, there are some things you should keep in mind to avoid complications all through the updating as well as installation procedure. If maybe something occurs during the update process, the phone may be damaged and stop working. Therefore, read these Steps before the update, as it can save a lot of time and problems later.
Backup Your Android Mobile Phone
Before you even think about updating the software on your device, it is essential to verify that your phone information is secured in a location other than your phone. This is always the case, but it is especially important to make a backup of a phone before updating since sometimes updates can delete information from an Android device or even delete data from the phone.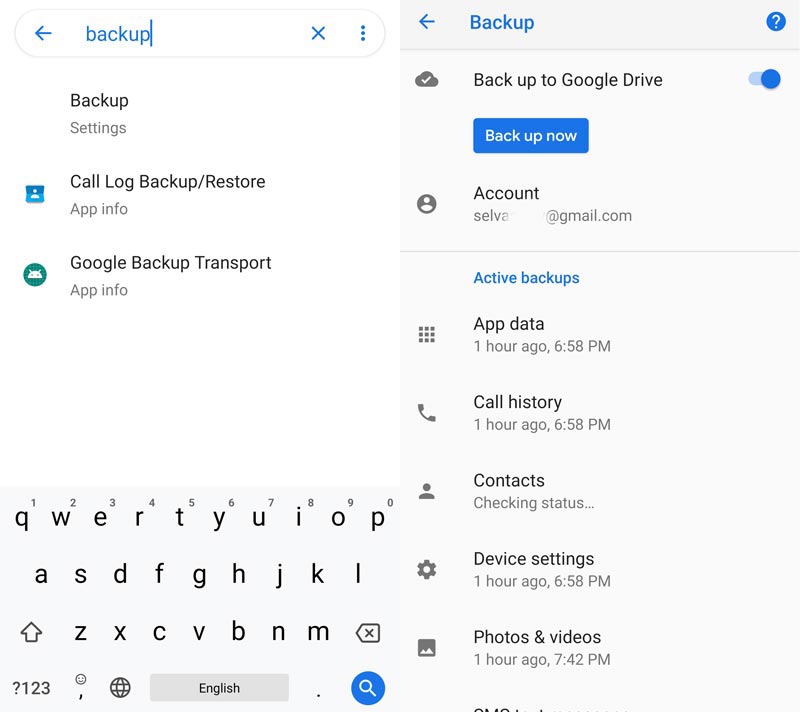 Therefore, be sure to make a backup before updating and establishing a regular backup of your phone if it malfunctions or is damaged. That way, you will not lose all the essential information if something unexpected happens to your phone.
If you have not backed up your Android Mobile phone for some time or have never backed up your phone information, you should do so now.
Start With A Clean Slate
This is not a necessary step in preparing to update an Android phone. However, the slightest clutter in the installation of new software means less chance that one of the phone's applications will cause problems once the installation is complete. If you perform a full backup and restart your Android phone before updating your software, many complications or issues can be avoided.
Again, this is not mandatory, but it can be useful, and sometimes good cleaning is a good thing. In life, many things can accumulate quickly, and when it comes to the information on our phones, there is no exception. If you clean the slate and then install the software on your phone, you will probably also notice an increase in performance.
Wait Until You're Ready To Update
Make sure you have enough time to update the phone correctly. The most common problems caused by updating a phone occur all through the update as well as the installation process.
Most common problems that can occur when updating your Android smartphone and that can be easily avoided:
Power Problems
The phone's battery: If the battery runs out or becomes zero when updating an Android phone, the phone may be damaged. On some phones, you cannot try to update the software unless the battery is at least 90% charged.
So you want to charge your android mobile phone before updating.
Do not interrupt the device during the update.
As mentioned above, you require enough time and the best time to update is the night season, it helps you focus on the updating process.
If you buy a Google Pixel or Android device, you're getting Android as expected. This means that updates can be implemented almost immediately. Regardless of whether it's the latest version of the operating system, if an Android update is available for your device, you should update it quickly.
An upgrade should be treated differently
You are getting Upgrade version, other than the regular monthly update, wait for at least one-month security update to avoid problems in Major upgrade. If previous operating system errors accompany the main update of the operating system, the next security patch will fix them so you can install the operating system without errors.
If you update using your PC/Laptop
PC Power Failure
If you update using PC Software, you may want to connect the phone to the computer to update the phone software. If the Power failure occurs and the power goes out and also the update is interrupted, the phone may be in trouble.
Avoid Power Surges And Power Outages When Updating A Cell Phone.
A laptop battery
If you're upgrading your phone with a laptop, which can be a reasonable decision because the computer can continue working if there is a power failure, make sure that in this case, the PC battery is good and wholly charged to avoid possible complications during the update process.
Do not forget to fully charge your laptop and make sure it's plugged into the charger before you use it to update the software.
Freeze
Try to use a reliable computer when updating your phone. If you use an older computer to update your phone and the computer crashes, it may make installation more difficult and cause real phone problems.
If there is a likelihood that a particular computer will freeze or crash while the phone is being updated, wait for the opportunity to upgrade with a more reliable computer, as a break during upgrade may cause serious problems.
Disconnecting The Phone From The Computer
In some cases, updating smartphones can take several hours. Therefore, make sure you have enough time to complete the installation when installing the latest software on your phone. If you're starting to update your phone software and make an appointment and then you want to keep the appointment out there.
You don't want to disconnect the phone from the computer so you can bring your phone to your appointment. If the process seems very slow, never disconnect the device to test it on another system.
You have to let the phone complete the installation; try to avoid disconnecting a mobile phone from the computer when updating, don't update it and try to disable it or remove the battery when you upgrade, because it may break the phone if the update fails.
Manual Update
Depending on your smartphone model, you will not necessarily have access to the latest updates. If you cannot automatically access Android updates, you can install them manually. For this, you must use the software of the manufacturer of your smartphone.
The software must be installed on your computer. Connect your smartphone to the system via USB and launch the software if it does not start automatically. Then look for the "Update" section in the software menu. For Samsung- Smart Switch, Sony-PC Companion like that.
Update Manually By Official Sources
If the manufacturer, has recently launched a new version of the Android software but it is not yet available on your very own android mobile phone (Due to country restrictions), I recommend you, wait for an official release for your mobile phone type instead of searching for options to install the update on your smartphone.
Installing android mobile phone updates, which have not been released for a specific brand and phone model requires that the phone is rooted, which I usually don't recommend for regular users.
F.A.Q
Will A Hard Reset Put My Android Mobile Phone Back To Its Very Original Software?
No, once you upgrade a phone to a newer version of Android, a factory reset or maybe hard reset will not change the software. The phone stays in the latest version of Android, the last one installed on the phone.
For example, if an android mobile phone running on Android 2.3 software is running and then upgrading to Android 4.2 Jelly Bean and then reset factory data to erase all the information on the phone after the phone restarts, it would still run on Android 4.2 type, although originally ran on Android 2.3.
Can I Return My Previous Version Of Android?
Technically yes, however, not through an official channel, you would anchor the phone and install a customized version of the software on your Android device. This customized version of the software may be a current or earlier edition of Android mobile; however, rooting and flashing firmware could be a completely different process.
So, if you root your Android phone before or unless you have good technical knowledge I don't recommend the phone be back to an earlier version of Android. Also, the best direction is when it comes to technology forward, not backward, more choice, more features, more options, sleeker, smoother and faster.
If you upgraded your phone and wanted to return to an earlier version of Android as the new version does not seem to work correctly, it is likely that these problems can be solved with simple troubleshooting out there. Check how to repair an Android phone that does not work right after the update online. Or you can check this problem happened for most users, means It is not your problem, Manufacturer will resolve this issue in next update.
Conclusion
Keeping these tips in mind, updating your Android phone should be smooth and easy. Google's smartphone operating system is the one most used worldwide. In second place is Apple's iOS. If you buy an Android smartphone, an Android version is installed. However, you will have the option to install new versions by updating your smartphone.
I hope you liked the article. If you are considering something in an update that is not in the article and you think it's worth sharing, let me know in the comments section below.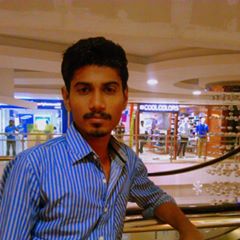 Selva Ganesh is the Chief Editor of this Blog. He is a Computer Science Engineer, An experienced Android Developer, Professional Blogger with 8+ years in the field. He completed courses about Google News Initiative. He runs Android Infotech which offers Problem Solving Articles around the globe.