Are you considering buying a Chromebox, and want to be sure it will be worth buying? If you Use your PC for browsing and normal usage, Yes Chromebox is Still worth to buy. Using Chromebox is like eating what you Actually need..:).
It does not matter whether you're purchasing a Chromebox for use as a signage driver for business or to replace an old Windows PC. Chromeboxes are very versatile for most use cases.
The word 'most' is used because although they may be a fantastic buy, they'll not be for everybody. Those who rely on software that is not available on Chrome OS, or have terrible internet access, or do plenty HD video edits, are better off using a traditional computer.

Image Source: ASUS
Explore Chromebox
Explore the processors
Chromeboxes have many similar features, but they're not all equal. Some allow you to upgrade the components yourself, have more storage, and others are faster.
Most Chromebox models are fitted with dual-core Intel Celeron (2957U or 2995U) processors which run at 1.4GHz. These processing units are fast enough for many tasks and paired with graphics integration. You'll get a right balance between cost, performance and energy efficiency.
Graphics
Every Chromebox offers the same graphics feature: integrated Intel High Definition Graphics 4000. That conjures an image of stutter, lag, and poor performance. Don't worry. Integrated Graphics have been around long enough, and the Intel Graphics 4000 in most Chromeboxes supports some fairly great games, HD multimedia content, and more.
Talk About Memory
Most Chromeboxes manufactured in 2012 came with 4GB RAM installed. But since 2014, that has reduced to a modest 2GB. One of the biggest reasons for this reduction is the price: the profit margins are tight, and 4GB vs. 2GB in Chrome OS does not yield a considerable increase in performance. We are talking about better responsiveness when 40 tabs are opened as opposed to 25, and a page loading milliseconds faster.
While 2GB RAM may not be enough for an optimal experience on Windows, it is more than enough to handle basic needs in Chrome OS. 2GB isn't a problem for Chrome OS, unlike other massive operating systems.
Not that it's pointless having 4GB RAM. But the price at which you may purchase such a model is more than the cost of buying a 2GB version and adding extra RAM yourself. Performing a memory upgrade is not difficult on certain Chromeboxes. Just remove the feet, and unscrew the base. Then pop it off, and change/add more memory.
Upgrading Other Components
Asides memory upgrades, most Chromeboxes don't allow swapping out of other parts, and the few that do are limited in features. So you cannot add a FireWire card or better graphics card, and you cannot swap the processor for a better, compatible, socket sibling. ASUS Chromeboxes allow you to swap out the built-in flash storage, but for a compatible SSD.
And while 16GB may look too small for desktops, you will get 100GB of free Google Drive storage online. Also, Chrome OS can read files that are mounted via MTP, and as well supports external SD cards, thumb drives, and USB hard drives.
Ports & Connectivity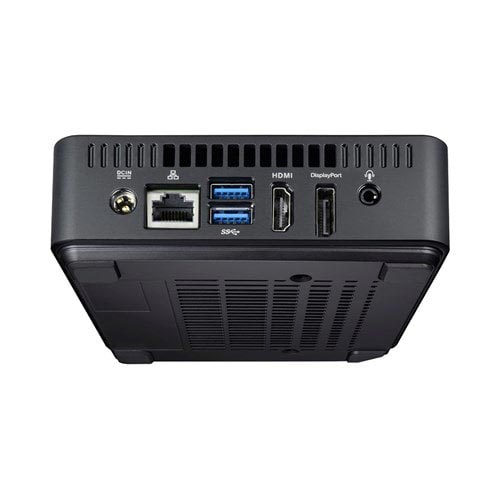 Chromebox offers a large number of ports to connect your monitors, devices, and more. All newer models also ship with USB 3.0.
Ports you'll find:
Bluetooth 4.0 LE

Built-in Wi-Fi

Audio jack in/out

Gigabit Ethernet

Full-sized SD card slot

4x USB 3.0 (Front Side-2, Back Side-2)

Full-sized Display Port (HP model has 2)

Full-sized HDMI Out
If you are looking at an old version of Samsung Chromebox, you will find some differences: USB 2.0 available, no full-sized DVI out, and no Display Port.
Extra Accessories Needed
Consider Chromebox is a CPU, So you want all other Extra accessories for working.
You may need to get a keyboard/mouse
Typically, Chromeboxes are sold alone. You'll get a power cable and a manual along with the central "PC' unit. They are sold that way to keep the costs down since most people have a favorite/compatible mouse and keyboard in their homes.
But if you don't have one, you will need to get one from eBay, Staples, Amazon, etc. Most USB and Bluetooth peripherals should work, but others which rely on base stations or proprietary infrared dongle may not.
On the other hand, some Chromebox brands offer 'bundles' which include a branded Chrome mouse and keyboard to the buying price.
A Monitor may be needed as well
Another item you'll need to have separately is a screen or monitor (though some retailers offer discounts on the monitor price if bought at the same time). Every new generation Chromebox comes with both a full-size Displayport and a full-size HDMI.
If the monitor you intend using requires a DVI or VGA connection, it can still be used with a Chrome PC, but you'll need to purchase a relevant HDMI-to-VGA or DisplayPort-to-VGA adapter first. You can get these at low prices on eBay, Amazon and computer stores.
Pros
Hassle-Free Experience
Does not occupy Space, When you use Chrome OS, It serves what you want, that's all. It has all you need and more than that. It can be suitable for large scale and small scale industries.
Chromebox Benefits to Kids and Students
Deciding when to introduce children to the internet may be the toughest decision a parent may have to make. To make the hardware aspect of your choice easy, you can purchase a Chromebox. There's a pre-installed supervised account feature by Chrome, which can help in monitoring your children's use.
Older children can enjoy the benefits of Chromebox if Google Apps for Education is used in their school.
For Better Entertainment Experience
You can connect your Chromebox to television to enjoy a full Chrome experience and online entertainment on a better screen.
Virus Free
If you purchase Chromebox, For Some years you will get the official update. And Yes Chromebox is Less Vulnerable compare with other OS.
Cons
There's no CD or DVD Drive
Most modern computers, including Chromeboxes and Chromebooks, do include a disc drive anymore – they don't include a built-in DVD or CD drive. You should seriously consider this before buying if you regularly watch DVDs or listen to music CDs on your computer. Also, you can't directly connect to an external DVD or CD drive, as Chrome OS doesn't natively support these. But Really you need in this era?
Conclusion
If you need a small, affordable and secure PC, you should consider a Chromebox. While there may be "tradeoffs" compared to a traditional PC, they are not all negatives, but majorly differences, even progress.
However, for those who depend heavily on Adobe or Microsoft products for things such as programming, graphics, presentations, or advanced text editing, the Chromebox may not have all the power or tools that you need.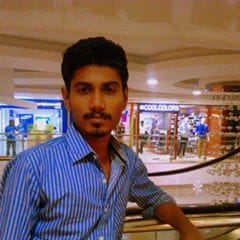 Selva Ganesh is a Chief Editor of this Blog. He is a Computer Engineer, An experienced Android Developer, Professional Blogger & addicted Web Developer. He runs Android Infotech which offers Problem Solving Articles around the globe.