Samsung S10 missed this beast. So, Simply it is Internal Memory use in Smartphones. In 2015, Samsung launched eUFS 2.0, a memory which was 1.4x faster than the (then) industry-leading memory technology eMMC 5.1. The embedded multi-media card (eMMC) is what you'll find on practically all smartphones launched within 2015 – 2019. Now, a beastie memory is rolling out massively, and it is unimaginably as fast as "Flash."
What is Special about this Storage
According to the company's rating, eUFS 3.0 reads and writes at speed up to 36% faster than the previous version of 2.1. Based on the releases report, the new technology runs at 63,000 and 68,000 Input/Output Operations Per Second (IOPS), respectively. From the rating, eUFS proves to be 630x faster than MicroSD which delivers 100 IOPS.
Interestingly, more versions of the memory will also launch later this year; there'd be a 1TB version and a 128GB version. This memory is distinctive and will take over for a very long time.
eUFS 3.0 is incredibly 20 times faster than MicroSD memory cards
The new "Flash memory," eUFS 3.0 you'll find on upcoming Samsung devices is about 20x faster than a typical microSD card. All Samsung devices excluding the Samsung Galaxy S10 will come with 512GB embedded Universal Flash Memory (eUFS) 3.0 which is tagged the next-generation storage technology. When this storage technology was announced, it is rated to be 20X faster than all memory cards you've ever heard of. The technology behind Samsung's eUFS is the industry-leading, cutting-edge technology which proven to deliver 2x the amount of speed of eUFS 2.1 so that users will enjoy seamless user experiences while using any of the company's upcoming mobile devices which will pack ultra-large, high-resolution screens.
Cheol Choi, Samsung's executive v.president of Memory Sales & Marketing department, says, "they will increase capacity to 1 TB later this year".
Samsung S10 missed this memory
It is quite unfortunate that the upcoming Samsung Galaxy S10 which will launch very soon will not include this cutting-edge memory. Instead, the Galaxy S10 will still come with the eUFS 2.0 memory; well, it is still faster than eMMC memory, anyway. If this Memory launched in November 2018, So there is a High chance that Samsung S10 have this. Because Samsung Always begins Manufacture the Flagships before three months.
Samsung Galaxy Fold and Next-Gen Galaxy Note 10 will come with eUFS 3.0
The next-gen Galaxy Note 10 and the folding smartphone from the South Korea tech giant will come with eUFS 3.0. This is exciting because it will add to boost the interface experiences of the users by providing seamless operations and multi-tasking.
So, while Samsung Galaxy S10 will miss this beastie memory, the subsequent devices will come with its support. Galaxy S10 missed this update because the company has started working on launching the model before the massive rollout of eUFS 3.0.
Final words
Everybody can be Best. But When coming to Internal parts in Smartphones like Display, Storage, Samsung is Always ahead of every Manufacturers.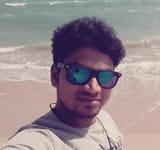 Selva Kumar is an Android Devices Enthusiast, Who Can Talk and Write About Anything If You Give a Hint About the respective devices. He is a Computer Science Graduate and Certified Android Developer, Making His Career towards this Technology. He is always eager to try new Android devices — not only Software level but Hardware-level Also. Beyond this, He is a Good Swimmer, Guitarist.