Yep, Like Samsung M series, New Samsung Galaxy A series are Coming with better value for your money. For those that know what to expect from their devices, a lot of thought goes into the purchase of any phone at all. While some are only concerned about how much clarity the camera provides (trust us, this is a good thing to look out for too), others are more invested in how much they can get from the overall build – both innards and externals.
If you fall into the latter category, some of the things you would be looking at are the screen, and that matters a lot too.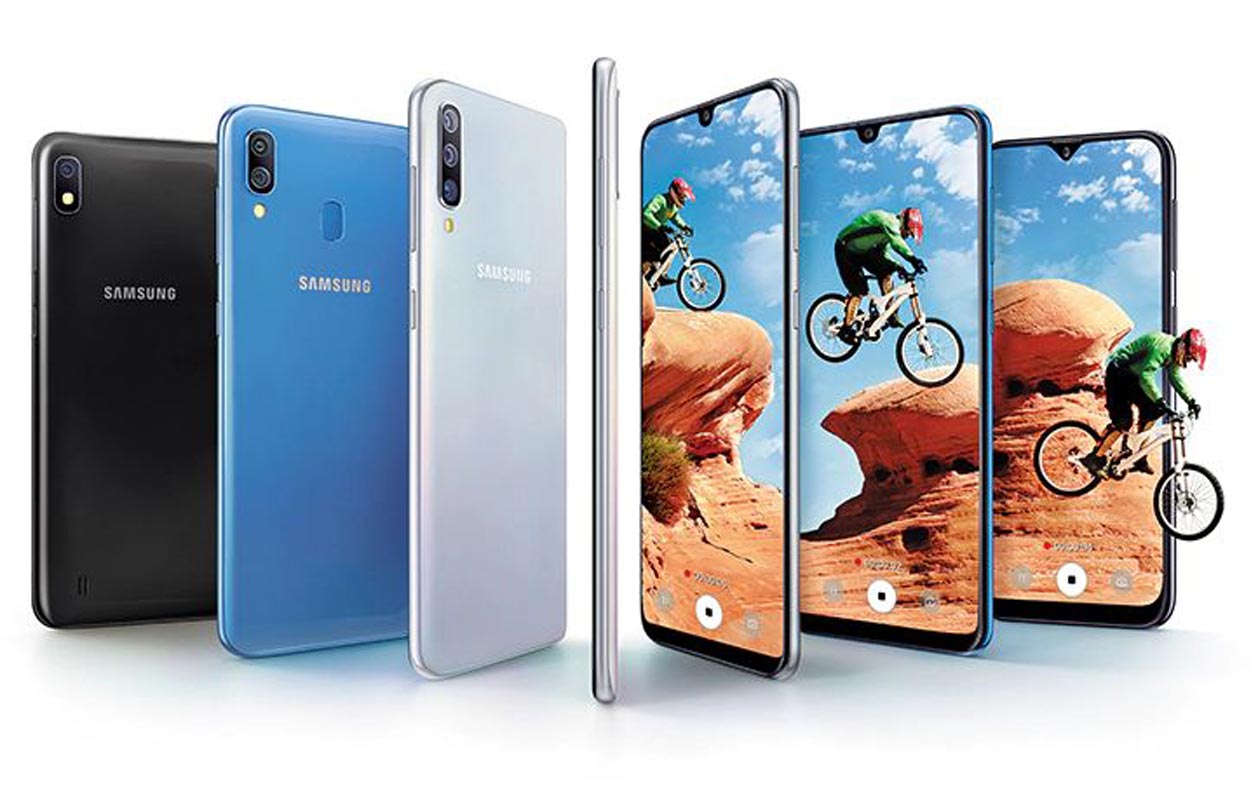 This is why many people are not giving much thought to the new Samsung M-series units. Even though they are great on the inside – for the money, at least – the screen might not be a good option for many.
What's all the fuss about the M series screens?
The Samsung Galaxy M10 and M20 can be said to be the very first shots from Samsung to take care of all the competition they have been getting from Xiaomi and Huawei in the entry-level market. These devices, however, have a flaw that many cannot deal with – the use of Liquid Crystal Display (LCD) screens.
That might sound like a small thing at first. After all, there was a time when they were the best screen tech on the market. However, that was a long time ago, and the world has moved on to better screens
Given, LCD screens get the job done, but they put a lot of strain on the eyes after a long time of use. These days, the graphics on most platforms – websites, videos, apps et al. – have been improved to the extent that you won't get the ideal feel with an LCD screen.
At best, you will be getting a washed down version of what usually is obtainable.
In all fairness, though, this is the essential kind of screen that can be used on an entry level device. For a brand like Samsung, though, this is not supposed to be.
They could afford to cut corners elsewhere on the M-series and put on a better screen, but they didn't. Even though they are making a better claim to the entry-level market, they might not be ready if they keep going with these screens.
But then, hope might be on the way.
Hold out for the Galaxy A line-up
For those that have been holding their money away from the Galaxy M series because of the LCD screens, we have good news for you:
Samsung is taking its entry-level competition to the next level, and the upcoming Galaxy A line of devices will be sporting the signature AMOLED Infinity screen.
In this line, we are expecting to get the likes of the Galaxy A10, A20 and A30 to allow for better choices. If what we are getting right now is anything to go by, the least device in the series will be sold for around 8,490 rupees (which translates to about $119 at current market rates).
Besides the improvement in the screen, it remains to see if we will be getting a notch on any of the devices. If that has never been your cup of tea, though, you shouldn't miss the novelty that much.
How the Galaxy A line-up should compare with the Galaxy M units
We already know that you will be getting a much superior screen on the Galaxy A units, and with a better price range too. What we might also know is that the Galaxy As won't be getting a notch on them, unlike the Infinity V displays that the M series have come with.
However, another notable difference is in the battery. While the Galaxy M20 offers as much as 5000 mAh, it is believed that we will be getting a maximum of 4000 mAh on the Galaxy A units.
That won't be an issue with fair usage as you would still have to charge both units at least, once per day.
For the RAM, we are sure to get varying chips on different devices. The base variant (A10) will start at 2GB of RAM while the A30 will top out at 4GB. For entry-level units, those metrics are still impressive.
Besides the screen, though, the A series will beat the M if they indeed do come out of the box with Samsung's new One UI out of the box.
Same Features Between M series and A series
So, Like M series, The A series A10 will have Single Camera A20 with Dual and A30 With Triple Cameras. A10 May did not have Fingerprint sensor like M10. The battery capacity will be 3300, 4000 Mah respectively. All comes with Dual SIM, Type-C Port, and Similar Specs.
What are the Special Features?
The A-Series will have Some Special Features are as follows,
Ultra-Wide Camera
Up to 120 Degree, Ultra Wide shots can be taken.
Super Slow Motion Photos
Yes, like in Samsung S Series, you will get this feature exclusively.
Hyperlapse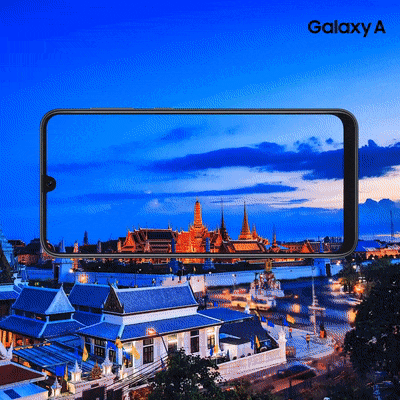 If you use mobiles like Xiaomi Pocofone F1, you already know this feature. To better understand, What it looks like I attached the Actual Image.
Better Processors
Samsung A Series is One step behind the Flagships, Means they are ahead of all Mid-Range processors. So, there will be a Performance difference With Same 4GB RAM mobile in M Series and A series.
Which should I buy?
If you are a lover of premium phones but don't have the budget for one right now, hold your money for a couple of months and get anything in the A series. They offer more value for money, a better screen and the chance at a fresher outlook.
They also offer almost every other thing that you get on the M series anyways. If we were to choose, we would go for the A series devices.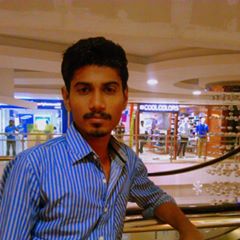 Selva Ganesh is the Chief Editor of this Blog. He is a Computer Science Engineer, An experienced Android Developer, Professional Blogger with 8+ years in the field. He completed courses about Google News Initiative. He runs Android Infotech which offers Problem Solving Articles around the globe.