Samsung has established itself as a leading innovator in smart devices and technology. With a consistent focus on enhancing our digital lives, the company continuously introduces groundbreaking products. Among these is the Samsung Galaxy SmartTag, a remarkable creation that assists users in locating and monitoring their belongings. Building upon the success of its predecessor, Samsung is now preparing to unveil the highly anticipated second generation of this ingenious device, aptly named the Samsung Galaxy SmartTag 2 with Bluetooth 5.3. With this new iteration, users can expect even more advanced features and functionalities, making it an indispensable tool for keeping track of their valuable possessions.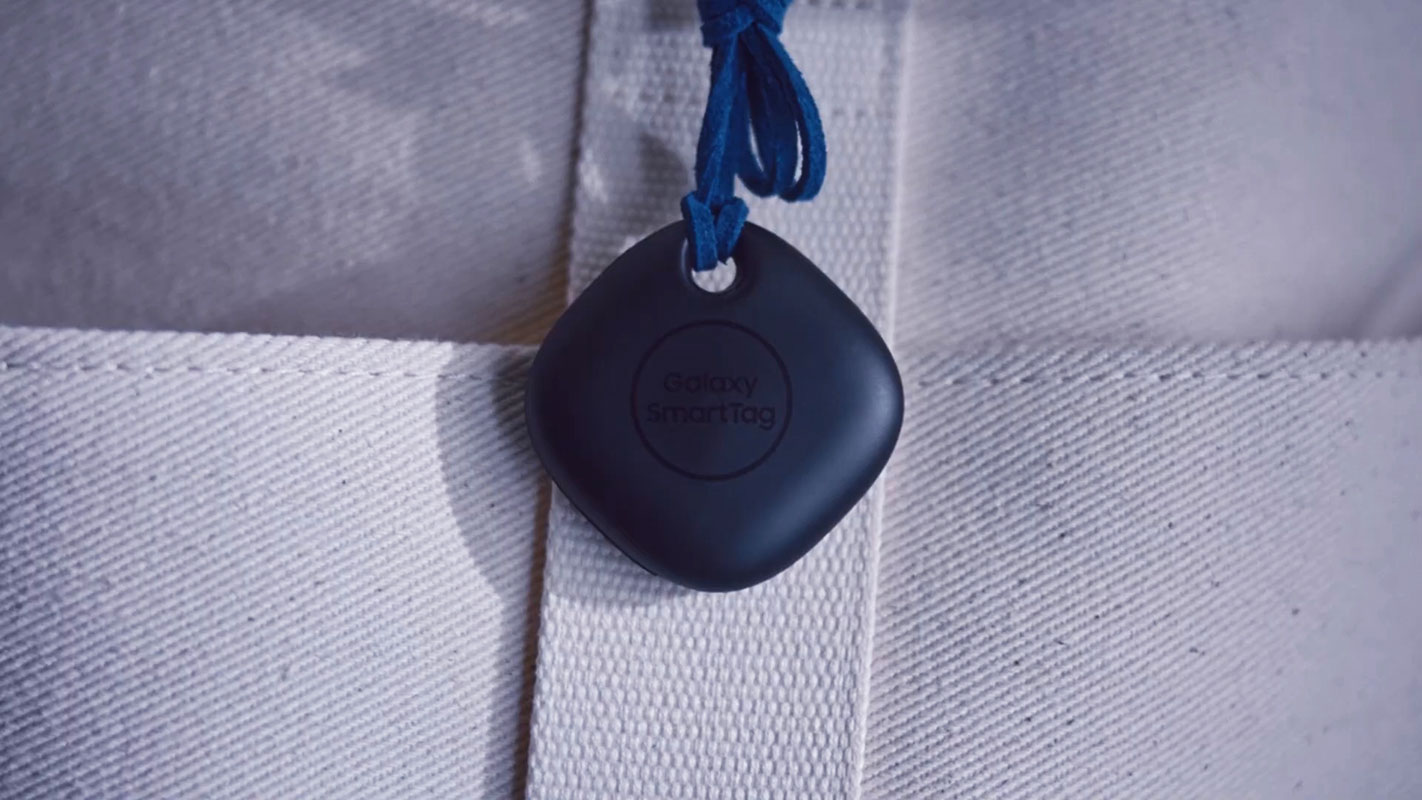 An Introduction to Galaxy SmartTag 2
The rumors surrounding the release of the Galaxy SmartTag 2 have been circulating for a while now, and a recent Bluetooth SIG certification has confirmed its imminent arrival. This certification explicitly mentions the Galaxy SmartTag as a device that enables users to locate and track their belongings using Samsung's SmartThings IoT platform. Interestingly, the certificate reveals that there will be two tracker versions: Bluetooth-only connectivity and ultra-wideband (UWB) support.
Enhanced Connectivity with Bluetooth 5.3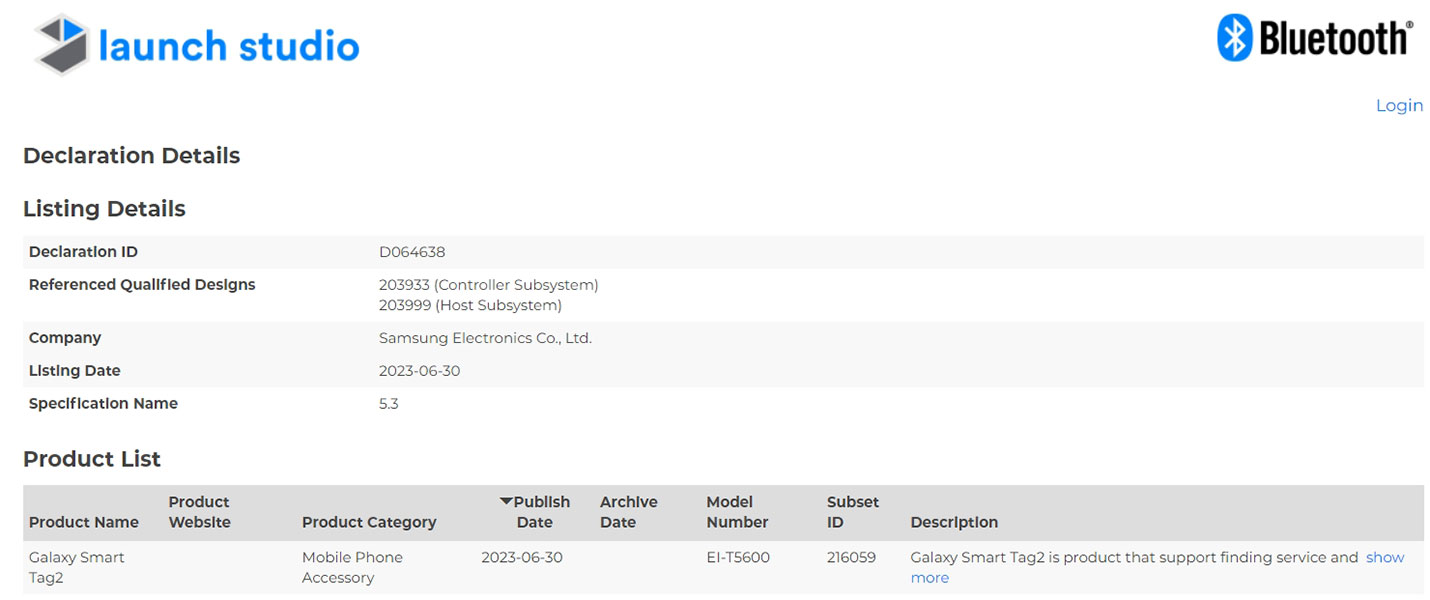 The Galaxy SmartTag 2 is set to impress users with its upgraded Bluetooth connectivity. It will feature Bluetooth 5.3, a notable improvement over the Bluetooth 5.1 found in the first-generation Samsung smart tracker. Bluetooth 5.3, introduced in July 2021, offers enhanced power efficiency, improved security, and better functionality. With lower power consumption, users can enjoy a longer battery life, ensuring the device remains active for extended periods. Additionally, Bluetooth 5.3 provides a more reliable and stable wireless connection with an increased range, enabling users to track their belongings easily. The latest Bluetooth standard also boasts enhanced security features, giving users peace of mind.
What to Expect from Galaxy SmartTag 2
While the details about the Galaxy SmartTag 2 are still scarce, there are a few areas that Samsung could improve upon. Firstly, increasing the buzzer volume would benefit the company by ensuring the device is more easily locatable. Furthermore, enhancing the device's durability by offering better protection against dust and water would be a valuable addition. The original model of the Galaxy SmartTag holds an IP53 rating, which falls short compared to the IP67 rating of Apple AirTags. Samsung might take this opportunity to address these concerns and provide users with a more robust and water-resistant tracker.
The Path to Launch
There are not many rumors about the Galaxy SmartTag 2. But the timing of the Bluetooth certification suggests that Samsung is planning to unveil the device soon. Galaxy Unpacked event coming soon. Samsung will likely seize the opportunity to introduce the second generation of its smart tracker. As we eagerly await the official announcement, it is expected that more information about the Galaxy SmartTag 2 will be revealed in the coming weeks. Samsung enthusiasts and tech enthusiasts alike are eagerly looking forward to discovering the exciting features and improvements that the Galaxy SmartTag 2 will bring to the market.
FAQs
When will the Samsung Galaxy SmartTag 2 be released?
Samsung has not provided an official release date for the Galaxy SmartTag 2. However, with the recent Bluetooth certification, the device is expected to be unveiled soon.
What is the difference between Bluetooth 5.3 and Bluetooth 5.1?
Bluetooth 5.3 is an upgraded version of Bluetooth 5.1. It offers improved power efficiency, enhanced security, and more reliable wireless connectivity with a broader range.
Will the Galaxy SmartTag 2 have ultra-wideband (UWB) support?
According to the Bluetooth SIG certification, the Galaxy SmartTag 2 will be available in two versions—one with Bluetooth-only connectivity and another with ultra-wideband (UWB) support.
What improvements can we expect from the Galaxy SmartTag 2?
While specific details are yet to be revealed, the Galaxy SmartTag 2 is anticipated to feature an increased buzzer volume and improved protection against dust and water.
How does the IP53 rating of the Galaxy SmartTag 2 compare to the IP67 rating of Apple AirTags?
The IP53 rating of the Galaxy SmartTag 2 indicates that it offers limited protection against dust and water. In contrast, the IP67 rating of Apple AirTags signifies a higher level of protection against dust and immersion in water.
Wrap Up
The Samsung Galaxy SmartTag 2 is set to deliver a noteworthy enhancement compared to its previous version. With the integration of Bluetooth 5.3 connectivity, users will experience a more seamless and reliable tracking experience. The SmartTag 2 boasts improved power efficiency, allowing for prolonged usage without frequent charging. Security features have also been enhanced, ensuring the safety and privacy of users' valuable belongings.
Samsung's dedication to innovation and user satisfaction inspires confidence in the potential for even more remarkable advancements. As the Galaxy SmartTag 2 launch draws near, excitement builds among tech enthusiasts who eagerly await the opportunity to witness Samsung's groundbreaking approach to bright object tracking once again. The anticipation is high, as Samsung's track record in this industry suggests they will continue pushing boundaries and revolutionizing how we keep track of our belongings.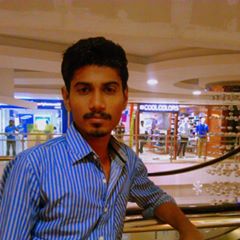 Selva Ganesh is the Chief Editor of this Blog. He is a Computer Science Engineer, An experienced Android Developer, Professional Blogger with 8+ years in the field. He completed courses about Google News Initiative. He runs Android Infotech which offers Problem Solving Articles around the globe.