Samsung Electronics has finally unveiled the long-anticipated One UI 6 beta program, catering to users of the highly regarded Galaxy S23 series. Built on Android 14, One UI 6 prioritizes a user-centric, delightful, and highly personalized experience through various enhancements. This beta program is a precursor to the broader public release, acting as a platform for the crucial collection and seamless integration of authentic user feedback. This strategic approach ensures that the upcoming software update is meticulously tailored to deliver an optimal and exceptional experience for every user, meeting their unique preferences and requirements. The anticipation surrounding this release reflects the eagerness for innovation and superior usability within the Samsung user community.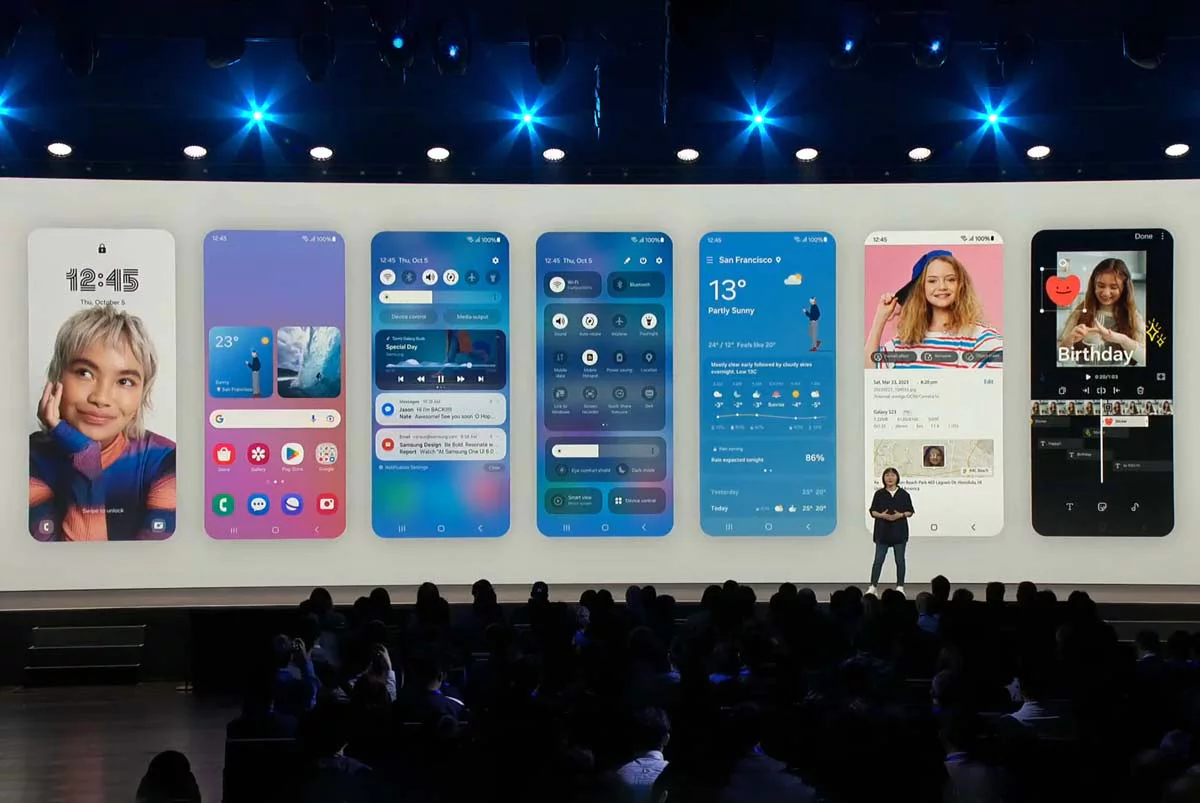 Samsung's One UI 6 Beta Program
Samsung's One UI 6 beta program launch marks a significant step towards a more intuitive and engaging mobile experience for Galaxy S23 users. This program offers users an exclusive preview of the new features and functionalities that One UI 6 brings.
A User-Friendly Experience
One UI 6 impresses users with its elegant simplicity, revamping various elements to present a more modern and appealing look. Notable improvements include a striking default font and fresh emojis on the Samsung Keyboard. The Quick Panel redesign ensures easy access to vital features, including an accessible brightness control bar for convenient on-the-go adjustments.
Customization Features in One UI 6
One UI 6 empowers users to customize their Galaxy experience to align with their preferences and habits. One UI 6 personalizes the device by enabling unique lock screens and a custom camera widget, making it an extension of the user.
Enhanced Photo and Video Editing Tools
This version of One UI introduces enhanced photo and video editing capabilities. Users can easily apply filters, stickers, text, and drawings to photos and videos. The "Object Eraser" now efficiently removes undesired image elements with just a few taps, enhancing the user image editing experience.
Upgrades to the Samsung Health App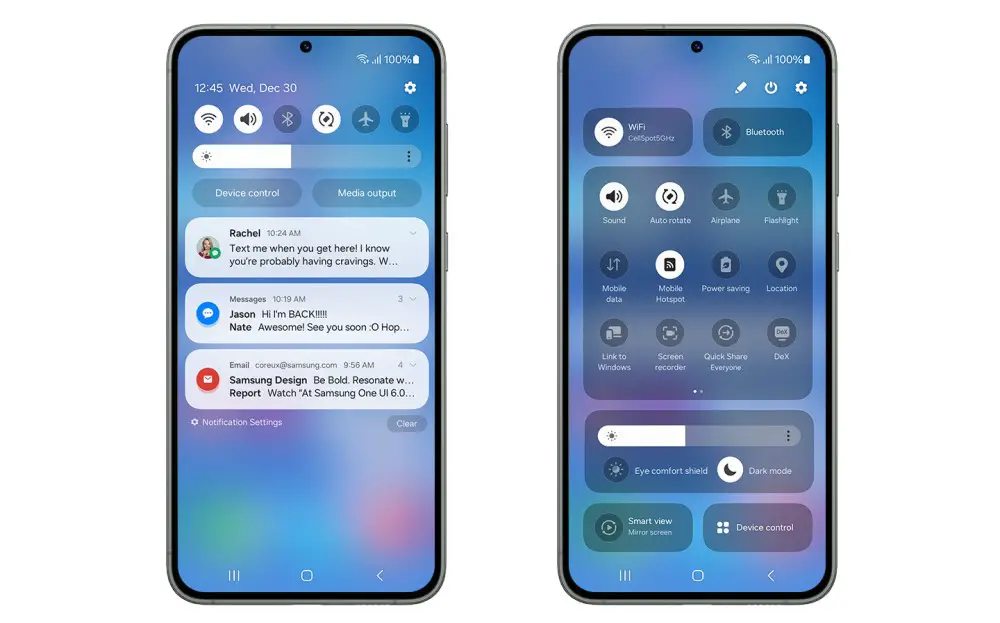 Samsung Health, a crucial component of the Galaxy ecosystem, receives a substantial upgrade. It currently provides diverse functions, such as monitoring sleep, measuring body composition, and engaging in group challenges. The application works seamlessly with various Galaxy devices, encouraging a comprehensive approach to health and overall well-being.
Tizen OS Reboot for Home Devices
In addition to advancements in mobile software, Samsung is revamping Tizen OS for its home devices. This reboot expands the health ecosystem, allowing developers access to Galaxy smartwatches' BioActive sensor through the Samsung Privileged Health SDK.
FAQs
When will the One UI 6 beta program be available to Galaxy S23 users?
The One UI 6 beta program allows Galaxy S23 series users to experience new features before public release.
Are there any notable enhancements to the Quick Panel in One UI 6?
Indeed, One UI 6's Quick Panel now offers a more intuitive layout, easing access to frequently used features and screen adjustments.
Can users customize their Galaxy lock screens in One UI 6?
Absolutely! One UI 6 allows users to set different lock screens based on specific Modes and Routines, adding a personal touch to their Galaxy experience.
What upgrades are introduced in the Samsung Health app with One UI 6?
One UI 6 upgrades Samsung Health, aiding users with features like sleep tracking, body composition measurement, and motivating group challenges.
Is the Tizen OS reboot limited to smartwatches, or does it extend to other devices?
The Tizen OS reboot extends beyond smartwatches to a broader range of home devices, promoting a comprehensive digital health ecosystem.
Wrap Up
Samsung's launch of the One UI 6 beta program for the Galaxy S23 series has ignited a wave of excitement within the user community. This eagerly anticipated program strongly emphasizes accommodating user preferences, allowing extensive customization, and incorporating enhanced functionalities, collectively promising a significant elevation in the mobile user experience. Users expect an intuitive, personalized interface that seamlessly integrates preferences, enhancing device interactions and creating delightful experiences.
The enhancements in customization options and the promise of improved functionalities have set the stage for a compelling user-centric mobile experience. As Samsung strives for user satisfaction and engagement, One UI 6 is poised to deliver on these expectations and set a new mobile usability and satisfaction standard.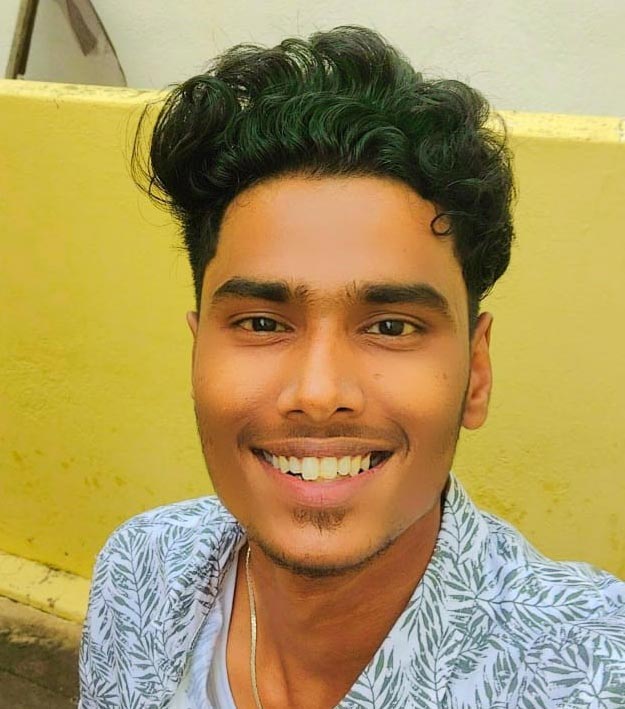 Arun Karthick is a highly skilled and versatile individual with a computer science background. He completed his undergraduate degree in this field and has since worked as an Android developer. Arun is known for his expertise in break dance and is highly regarded in this field. In addition to his dancing abilities, Arun is also a mobile hardware-level technician, making him well-rounded. He is known for his intelligence and is considered an intelligent individual in his professional and personal life.