Wi-Fi has become a mandatory service in every home now. Since Internet data is available enough in most places, The services working using the Internet are also growing. Before a few years, Most of us buy Bou-Ray to watch movies. But, Now everything becomes Stream services. Now gaming is also slowly reaching people to replace the Consoles. Most of the COnsole users are leisure time gamers. So, They don't spend much time playing games compared with PC gamers. That's why companies like Google plan to target those users with their gaming services like Stadia. Compared with Streaming Movies, Game Stream have a lot of challenges. But Stadia and Nvidia GeForce Now is doing better. Both services are available on most of the popular platforms. Google Stadia and Nvidia GeForce Now are coming to Samsung Tizen OS TVs. You can play Stadia with Google Chromecast. But, the Native Stadia App can work better.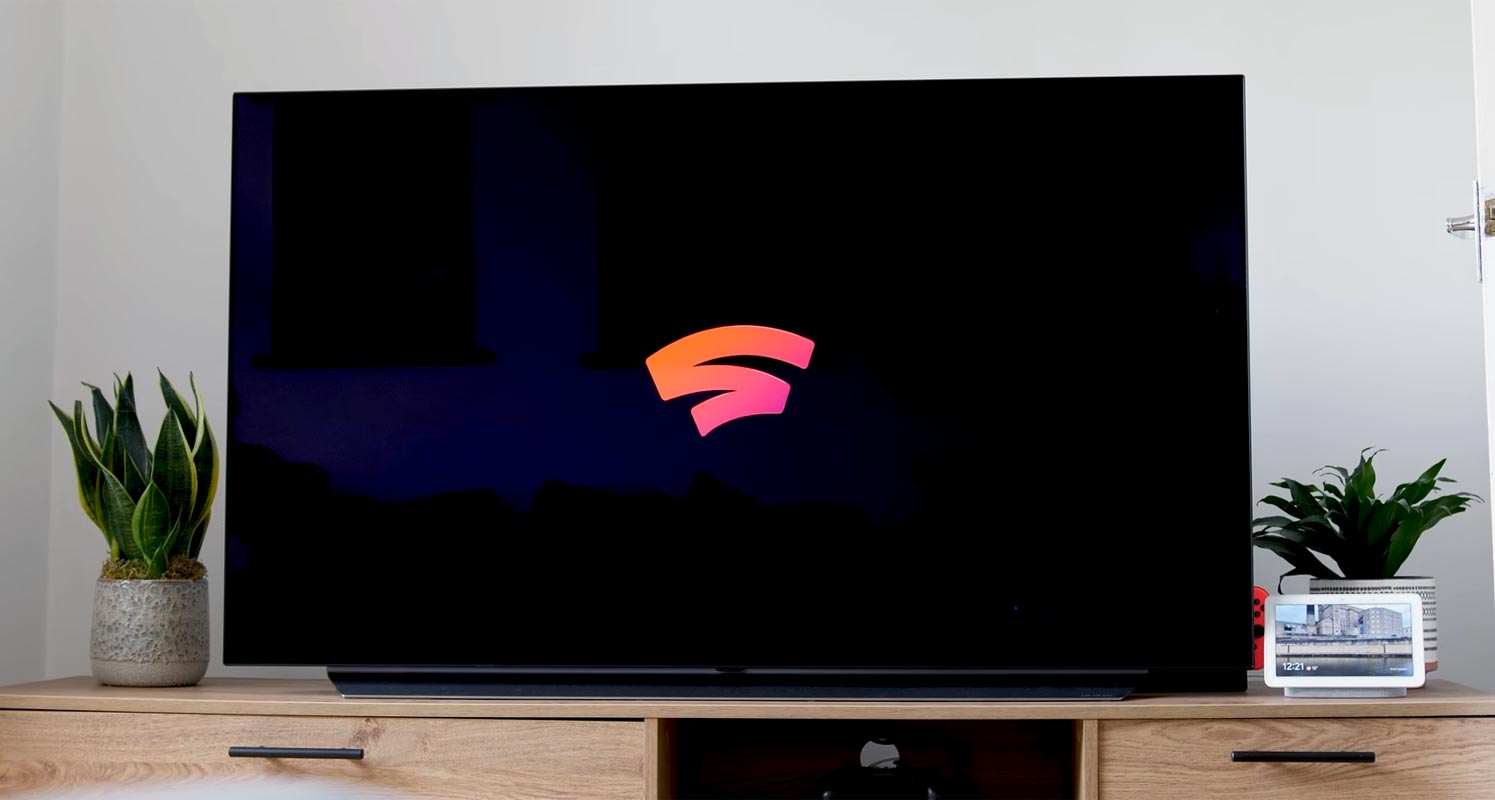 Samsung has announced the "select" TVs from the 2022 line-up will include applications to Google Stadia and Nvidia GeForce Now to play online games as part of Samsung's brand new "Gaming Hub." Utomik is the third cloud gaming service that will be part of the hub.
Stadia and Nvidia GeForce Now coming to Samsung Tizen OS TVs
Samsung is unveiling a new line of TVs with intelligent technology at CES 2022, which includes features as unusual such as the radio wave-powered remote controllers and the ability to support NFTs and NFTs. They are also the first Samsung models in a long time that let you play triple-A video games via the cloud, instead of only the Xbox, PlayStation, or PC.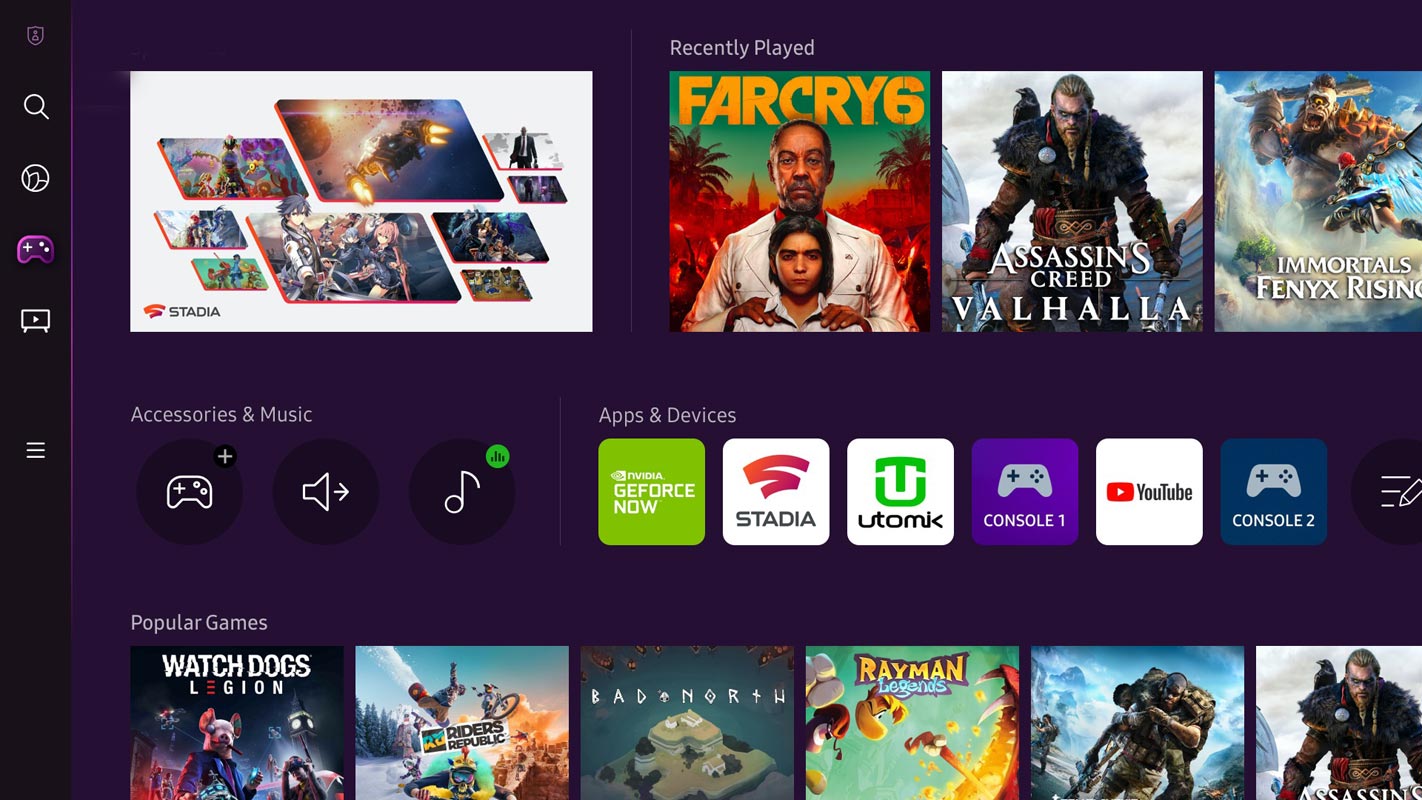 After a teasing teaser in September, Samsung is now declaring it will be launching "select" models in 2022 that will specifically provide the Nvidia GeForce Now, Google Stadia, and The Utomik cloud-based gaming platform. It's part of the brand's forthcoming "Samsung Gaming Hub," an interface for users that Samsung plans to extend to include additional services too.
Samsung Gaming Hub and 4K Support for Gaming
"Gaming Hub" The "Gaming Hub" Samsung TVs are also going to work with consoles that are HDMI-connected, as well as "passthrough" support for controllers, which could indicate that cloud services will utilize the same controller as your console, as the Verge announces. PlayStation, as well as Xbox controllers, are likely to be compatible from the start.
It's not clear at the moment whether the Stadia application can support 4K resolutions. The GeForce Now version will likely, considering that the resolution is restricted exclusively to those who own the Shield television. They won't install both apps on these TVs.
Availability
Google Stadia and Geforce Now will be available on 2022 Samsung Smart TVs. They will push the rollout and existing TVs soon.
Cloud Game Adaptation from Leading Smart TV manufacturers
It's fascinating to see TV makers adopt cloud gaming once more after an absence. Although LG and Samsung both had a battle for the rights for streaming gaming from Gaikai and OnLive in 2012, certain Samsung TVs also offered the PlayStation Now service from Sony between 2015 and 2017. PlayStation Now between 2015 until 2017. It's only in the winter of 2018 the two companies have re-engaged. LG and Samsung are back on the field with Nvidia and Google's cloud gaming services.
Wrap Up
Unlike mobiles, Samsung is still not adopting the Android TV os in their Smart TV section. There will be less work for developers to convert the popular apps. But, We can't expect the migration soon. But, Samsung has already begun to use Wear OS in their Galaxy Watch instead of Tizen OS. So, We can expect the Android TV OS in Samsung TVs in the future. Or they may use their own Samsung UI as they did with the mobile One UI.
Soon we can expect more support for other Cloud-based services in Samsung Smart TVs. The Stadia and Geforce Now support may be part of their Cloud Gaming program development. What is your thought about Samsung still not making Android TV OS support and relying on their OS and making things complicated? Share your thoughts below.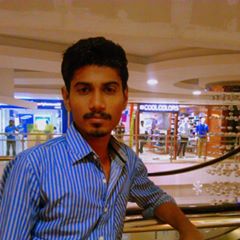 Selva Ganesh is the Chief Editor of this Blog. He is a Computer Science Engineer, An experienced Android Developer, Professional Blogger with 8+ years in the field. He completed courses about Google News Initiative. He runs Android Infotech which offers Problem Solving Articles around the globe.