In today's digital age of virtual meetings and video conferencing, incorporating background effects has become a widespread practice to elevate visual appeal. In line with its reputation for innovation, Google has introduced AI-generated backgrounds through Workspace Labs, offering users an exhilarating means to personalize their virtual meeting spaces. This new feature empowers individuals to eschew the conventional approach of using premade images or blurring backgrounds, allowing them to stand out during meetings while maintaining a personal touch. Users can effortlessly activate the AI-generated grounds by simply describing the desired location in a prompt and selecting from various categories. You can set up AI-Generated Backgrounds in Google Meet using the below method.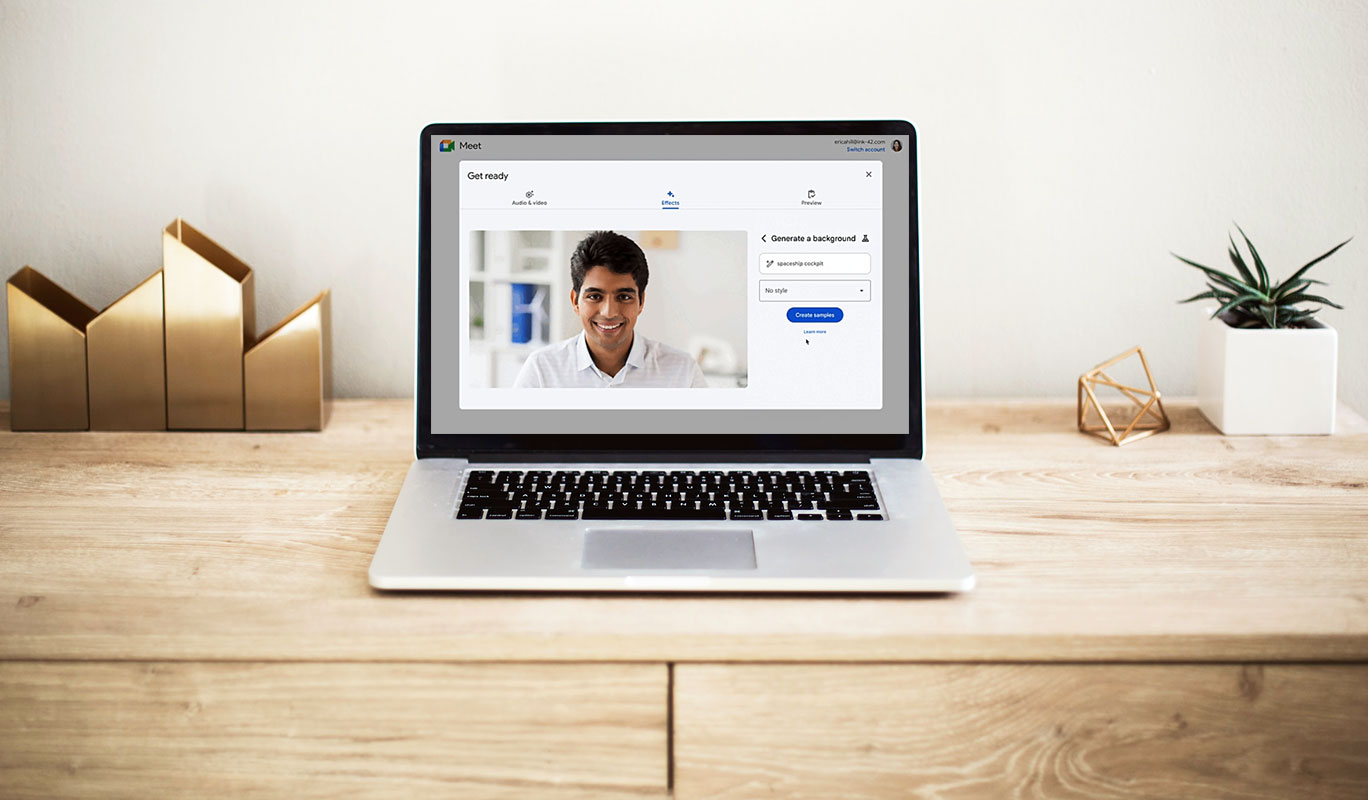 AI-Generated Backgrounds in Google Meet
AI-generated backgrounds offer a fresh alternative for individuals who wish to elevate their video conferencing setup without using premade images or blurring out their surroundings. This feature, discovered by Artem Russakovskii and shared via XDA-Developers and 9to5Google, presents an opportunity to stand out in meetings while maintaining a personal touch.
Activating AI-Generated Backgrounds
If you are eager to try out this new feature, here's how you can activate AI-generated backgrounds on Google Meet:
Step 1: Access your Google Workspace Labs settings by navigating to meet.google.com and logging into your account.
Step 2: Join or start a meeting where you plan to use the AI-generated background.
Step 3: In the bottom right corner of your preview video, click on the "effects" icon.
Step 4: Describe the background you want using a prompt, and then select from various categories to find your desired background.
Step 5: Apply the selected background and enjoy your enhanced video conferencing experience.
Making Changes During a Meeting
Google has made it a seamless process for users who are already in a meeting and wish to change their backgrounds. Follow these steps:
Step 1: Click on the three dots menu during the meeting.
Step 2: Select the "Apply vision effects" option.
Step 3: Generate a new background from the available options.
Patience May Be Required
Although the AI-generated background feature is a fantastic addition to Google Meet, not all users may have immediate access. Google is gradually rolling out this feature, so it may take time to become available. If you are eager to try it out and it's not yet enabled on your account, you can request to join the Workspace Labs testing program on Google's site.
A Word of Caution
While AI-generated backgrounds can be entertaining and captivating, it's essential to remember that Workspace Labs feature suggestions are not official views of Google. Additionally, users should avoid relying on Workspace Labs features for medical, legal, financial, or any other professional advice, as they may provide inaccurate or inappropriate information.
FAQs
Are AI-generated backgrounds available to all Google Meet users?
The AI-generated backgrounds are rolling out gradually and may not be available to all users simultaneously. If you don't have access to the feature yet, you can request to join the Workspace Labs testing program on Google's site.
Can I use AI-generated backgrounds for official meetings?
While AI-generated backgrounds can be fun, it's essential to exercise caution when using them for official or professional meetings. Ensure the chosen location is appropriate and aligns with the context of the discussion.
Will AI-generated backgrounds replace traditional images entirely?
AI-generated backgrounds provide an additional option for users to customize their video conferencing experience. However, traditional images and blur effects will still be available for those who prefer them.
Can I create custom AI-generated backgrounds?
Currently, Google provides a selection of AI-generated backgrounds categorized based on prompts. While users can't create custom sets from scratch, the available options offer many choices.
How can I provide feedback on AI-generated backgrounds?
To improve the AI-generated background feature, Google encourages users to provide feedback through their Workspace Labs feedback channels. Your feedback can make the part more helpful and safer for everyone.
Wrap Up
Google's AI-generated backgrounds provide an exhilarating opportunity for users to infuse virtual meetings with personal flair, enabling them to distinguish themselves amidst the virtual crowd. The option to curate a backdrop that resonates with their personality or brand lends a creative edge to online interactions, fostering a more engaging and immersive experience. Whether showcasing a favorite movie poster or displaying a company logo, these customizable backgrounds add a touch of uniqueness to otherwise mundane virtual meeting environments.
Nevertheless, it is imperative to exercise caution and adhere to professional decorum when utilizing these features in formal settings. While they can be entertaining and visually appealing, maintaining professionalism is paramount to ensure that the focus remains on the meeting's substance and purpose. Striking the right balance between creativity and appropriateness will undoubtedly make virtual meetings more enjoyable and productive for all participants.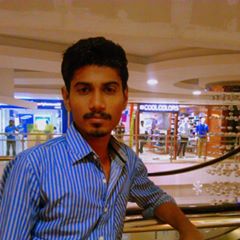 Selva Ganesh is the Chief Editor of this Blog. He is a Computer Science Engineer, An experienced Android Developer, Professional Blogger with 8+ years in the field. He completed courses about Google News Initiative. He runs Android Infotech which offers Problem Solving Articles around the globe.