You are using mobile data suddenly you realize your applications updates are running in the background. Or you cleverly set it as a Wi-Fi only. But you are in your friend's house you did n't know you used a lot of data. Your friend using limited plan. For those who are facing this awkward situation. Here we are going to rescue you from Google Play store apps updating itself.
By default, any app you download from the Google Play store (Android) or iTunes App Store (iPhone/iPad) will automatically update to its latest version whenever it is rolled out by the developer. These automatic updates go on without any prior notification popping up on your device notification panel. It runs as a background process, and you may not know when it occurs. While this is a good thing as it keeps all your apps up-to-date, so you get to enjoy the new features from the developer, on the other hand, this action causes you to exhaust more data than usual. Even, in some cases, some people prefer using older versions of apps instead of the new releases due to specific reasons.
However, we are going to share the steps to deactivate auto app updates on Android devices. The steps are quite similar, and it is not difficult to understand. After this feature is disabled, your app store will prompt you of app updates when they roll out, and you'll now have to choose whether to or not to update the apps. This will, in turn, save you much data which you'll exhaust on other important internet activities. Below are the steps, follow them carefully.
How to stop Play Store automatic updates of Android apps
Only the apps you install from the Google Play store will attempt to auto update on Android device. An app downloaded from another source won't update automatically; you have to search for the latest version and download it again.
Stop auto update on Playstore
Open the Google Play store app on your Android device and navigate to the "Settings" option. To access the "Settings" tab on Playstore, click on the short vertical dashes at the top left corner and scroll up.

Now, click on the "Auto-Update Apps" option. You'll see three options and the default one is typically the second option "Auto-update apps over WiFi only."

Ignore the first two options and tap on the third option "Don't auto-update apps." This will now deactivate app auto-updates on Android.
After this, you'll be notified of app updates, and you will be the one to decide if the app should be updated or not. If you don't want this, you can also disable this notification feature in settings.
What more?
These are the ways to stop auto app updates on the popular mobile operating system. As you can see, they are easy to comprehend. This is very important for mobile phone users unless you don't mind paying more for data and not get the most of it because some automatic processes are eating up a bunch of it.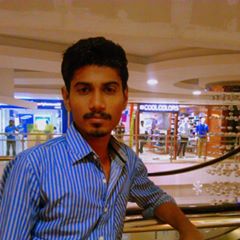 Selva Ganesh is a Chief Editor of this Blog. He is a Computer Engineer, An experienced Android Developer, Professional Blogger & addicted Web Developer. He runs Android Infotech which offers Problem Solving Articles around the globe.