Dark Mode is becoming an important feature in all software-related platforms. It is considered an important feature in Android versions. Dark Theme and Dark Mode are completely different. When you have an OLED display and use Dark Mode, You can save some battery life on your device. It will rest the unused pixels; thus, the battery life can extend. But the optimization purely depends on the developers. When they use real color combinations for Dark mode, then you can expect a better result. After long waiting for Dark Mode in Google Chrome OS, You can expect the stable roll out in upcoming weeks.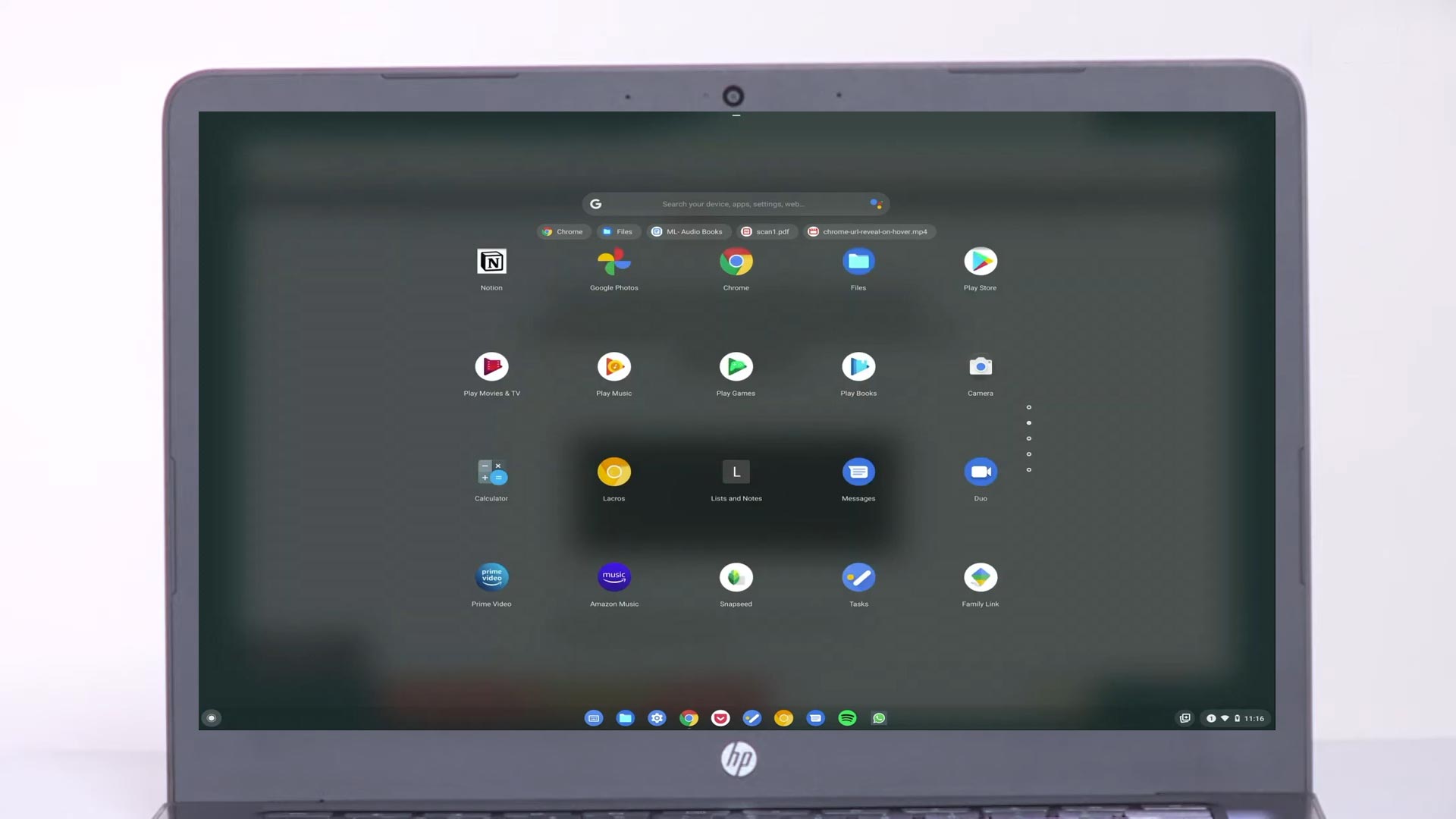 Google Chrome OS users can now enjoy the dark mode. It is currently in the development phase, but don't worry; soon, the stable version will be available to you on the Chrome OS Canary channel.
What is Dark Mode?
Dark mode has become the hot demand of users who spend long hours in front of the screen. Dark mode flips the screen colors and turns the background dark. It not only reduces the strain of your eyes, but It can also save you a ton of battery when you use optimized apps. Dark Mode is already available on Popular apps like Instagram and Twitter.
Dark Mode and Filters are different
Yes. Dark Mode and Night light filters are entirely different. You may ask I am using Night mode filters on my mobile. So, Why it looks hard on the Apps. When you use Filters, The App overlay the above apps, and it doesn't save or change the content colors. I will explain for both Android and iOS devices. There are some mobile manufacturers like Samsung that have a Native Dark Mode feature. The mobile can force the app to the Dark based theme natively even if it doesn't support Dark Mode. Instead of using third-party apps when your need is to enable Dark Mode only in the browser, you can use the below steps.
Dark Mode rollout is getting late for Google Chrome OS
Windows launched the dark mode in May 2019, and since then, Windows users are enjoying the dark mode. The same is true with Mac users; they have been experiencing dark mode's black magic for some time. But the Chrome OS users have been missing this feature for some in-house reason.
There were rumors that Google has been working on dark mode for Chrome OS since last year. Although there are many dark and light themes for Chrome OS, the proper system-wide dark mode is not officially launched by Google.
This update is huge news for Chromebook users, but the dark mode for Chrome OS is still in its development stages and will take some time to be available in a stable version. But the good news is that its beta version is available, and you can try it if you are anxious to see how it looks. You can use it by setting the Flags in Chrome.
How to Enable Dark Mode in Chrome OS?
As reported by some Chrome Developers, you can use the following steps to enable the dark mode in your Chrome OS.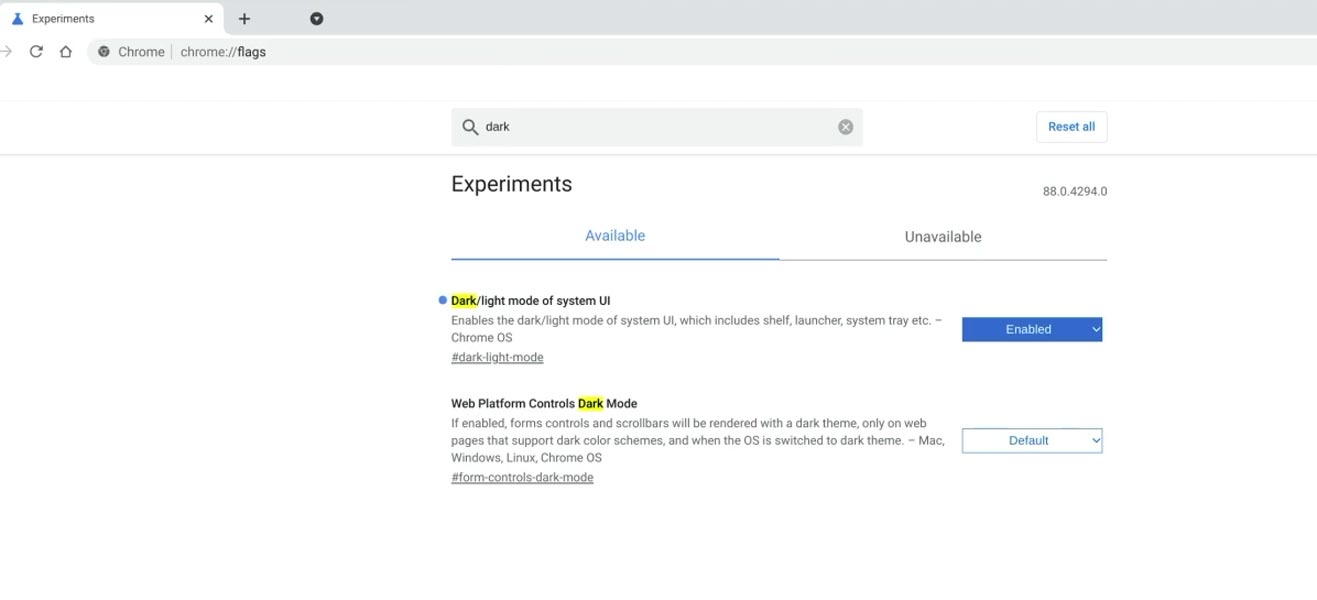 Open Chrome on your Chromebook
You will get two option:
Dark/Light Mode of System UI
Web Platform Controls Dark Mode
Enable both options and Reload Chrome. If you don't like webpages transition, then you can disable Web Platform controls.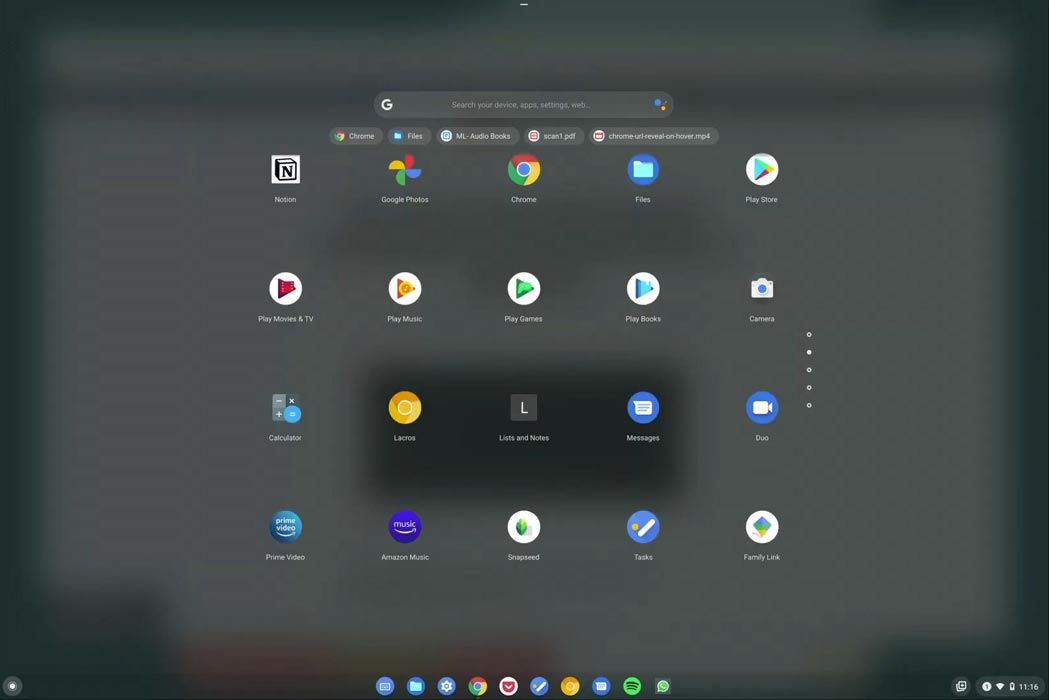 Your dark mode is activated, and you will see a new UI with a dark background. In this new look, the Chrome browser transforms into a black color that looks nice with the default theme. The overall look is just black and eye-catching.
As it is not the stable version so there must be some bugs that will be fixed with time.
Availability
Google has started to launch the dark mode for Gmail, Google Fit, Google Calendar, and other mobile apps from last year. And it is rolling this mode to other apps with time. Google didn't announce any date to officially launch the dark mode for Chrome OS, so keep enjoying the beta until the stable version comes into action.
Wrap Up
The major issue with recent devices is battery backup. By enabling Dark Mode, we can expect both comfortable usage and better battery backup. That's why Google is testing Dark Mode web pages in Chrome. When you use Dark Mode system-wide, using browsers that don't make compatible, there is no Dark Mode use.
The dark mode is a great deal for those computer users who spend hours on the white screen for their earnings. The dark mode relaxes their eyes and muscles and lessens the muscle tension caused by staring at the white screen all the time. If you have a Chromebook, activate the mode and tell us your dark mode views in the comments.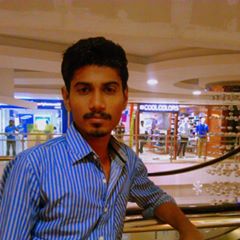 Selva Ganesh is the Chief Editor of this Blog. He is a Computer Science Engineer, An experienced Android Developer, Professional Blogger with 8+ years in the field. He completed courses about Google News Initiative. He runs Android Infotech which offers Problem Solving Articles around the globe.