WhatsApp is preparing to introduce a significant update to its messaging app, adding a feature many users have long anticipated. After recently submitting the ability to lock specific highly personal chats on Android and iOS platforms, WhatsApp has confirmed through its official Twitter account that the upcoming Edit Message feature will soon be available to all users. Although the company has not provided an official name for the quality, it has shared a video demonstrating how users can edit their sent messages.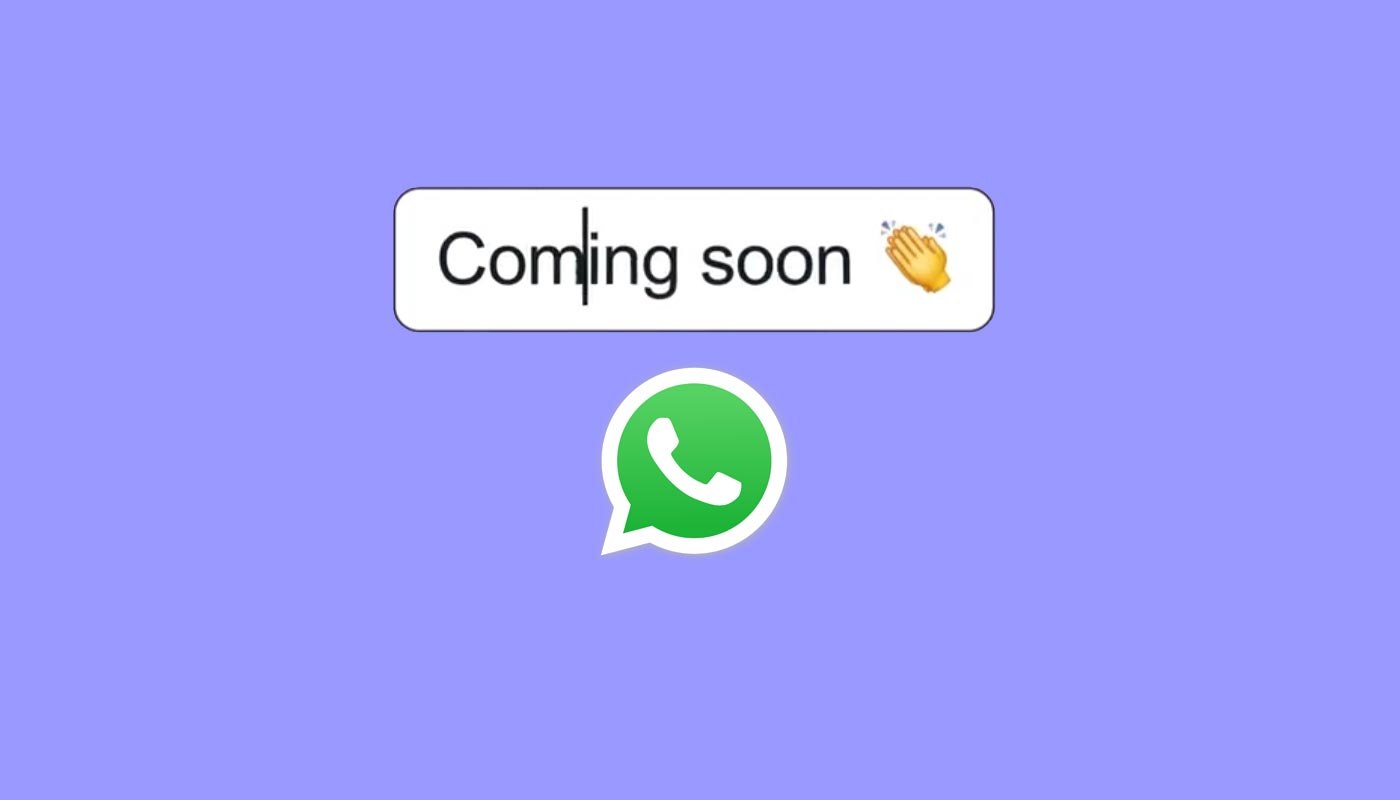 WhatsApp Edit Feature
The Edit Message feature has been designed to prevent users from experiencing the embarrassment of sending incorrect messages. There are instances when mobile keyboards automatically correct messages, resulting in a change in the intended meaning. While WhatsApp already allows users to delete a message, doing so requires retyping the entire message. The new update will enable users to edit messages, saving time and effort. Throughout this article, we will explore all the essential details and insights regarding this highly anticipated and exciting new feature.
How to Edit Messages on WhatsApp?
According to the app's beta version, WhatsApp will provide a 15-minute window after sending a message during which users can undo or edit it.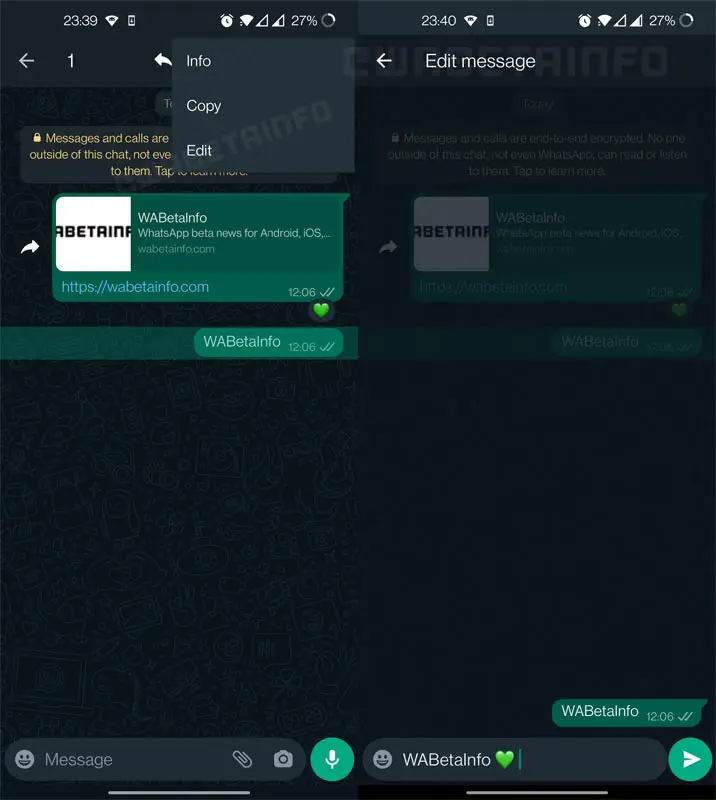 To access the Edit Message option, long-press the message you wish to edit.
WhatsApp will then display the "Edit Message" option, which you can tap to modify your text.
U

pon selecting this option, a new window will open, allowing you to update the message as desired.
Benefits of the Edit Message Feature
The Edit Message feature on WhatsApp offers several notable advantages for users. Firstly, it allows for correcting auto-correct mistakes made by mobile keyboards. This is particularly helpful when a message's meaning is altered due to auto-corrections. By providing the ability to edit messages, WhatsApp empowers users to rectify unintentional errors swiftly.
Secondly, the Edit Message feature saves users time and effort. Previously, if a user wanted to rectify a mistake in a sent message, they had to delete it entirely and retype the corrected version. The new feature allows users to edit the message, eliminating the need for such cumbersome steps.
Lastly, the Edit Message feature helps users avoid potentially embarrassing situations. Messages sent with incorrect information or unintended tones can lead to confusion or misunderstandings. By allowing users to edit their messages, WhatsApp will enable them to prevent such situations from arising.
Availability of the Edit Message Feature
Release in the beta version
The Edit Message feature has already been introduced in the beta versions of WhatsApp for Android and iOS. The beta testing phase allows WhatsApp developers to identify and address potential issues or bugs before the feature is available to the broader user base. This means that a selected group of users has been granted early access to test the quality and provide feedback to ensure its smooth functioning and effectiveness.
Expected timeline for general availability
While WhatsApp has not disclosed an exact date for the general availability of the Edit Message feature, the company has assured users that it will be released soon. The fact that it is already being tested in the beta version indicates that the part is in its final stages of development and refinement. WhatsApp typically follows a phased approach for feature rollouts, starting with the beta release and gradually expanding the availability to all users. Users can expect the Edit Message feature to be available shortly after it has passed the testing phase.
FAQs
Can edited recipients see messages?
No, recipients will not be able to see the original content of an edited message. Once a message has been edited, the updated version replaces the original one. Recipients will only see the final edited message without indicating that it has been modified.
Is there a time limit for editing messages?
Yes, WhatsApp provides a 15-minute window for editing messages after they have been sent. Once this time frame has passed, the message becomes permanent and cannot be edited further.
Will edited messages show an edit history?
No, WhatsApp does not display an edit history for messages. When a message is edited, it simply appears as the updated version without any visible trace of the previous content or edits made.
Can edit messages be deleted entirely?
In addition to editing messages, WhatsApp allows users to delete messages entirely. However, it is crucial to understand that once a message is deleted, it will be permanently erased from both the sender's and recipient's devices, with no possibility of retrieval.
How will the Edit Message feature impact group chats?
The Edit Message feature works similarly in group chats. If you participate in a group chat, you can edit your messages within the 15-minute. However, it's important to remember that group chat dynamics can differ, and edited messages may have already been seen or responded to by other participants. Communicating any significant changes or corrections explicitly within the chat is advisable.
Wrap Up
The upcoming Edit Message feature in WhatsApp is poised to be a game-changer for users who have long awaited the ability to correct sent messages. This new feature gives users a 15-minute window to undo or edit messages after sending them. Users can access the Edit Message option and modify the text by simply long-pressing a message. This feature saves you time and effort and prevents the embarrassment of sending messages with incorrect information.WhatsApp's commitment to continuously enhancing the user experience is evident through introducing features like Edit Message, providing users greater control and flexibility in their conversations.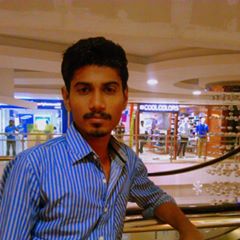 Selva Ganesh is the Chief Editor of this Blog. He is a Computer Science Engineer, An experienced Android Developer, Professional Blogger with 8+ years in the field. He completed courses about Google News Initiative. He runs Android Infotech which offers Problem Solving Articles around the globe.