Samsung's flagship smartphones are renowned for their top-tier performance and cutting-edge technology, earning global consumer favor. As the Galaxy S24 series looms, Samsung stands at the cusp of perpetuating this legacy of excellence. While not revolutionary, these upgrades are eagerly awaited, sparking anticipation in the tech community and among loyal Samsung fans. Recent leaks have unveiled a tempting prospect: a 200MP Sensor Coming to the Samsung Galaxy S24 Ultra. This impending release not only underscores Samsung's dedication to innovation but also sets the stage for what could be another milestone in the world of flagship smartphones.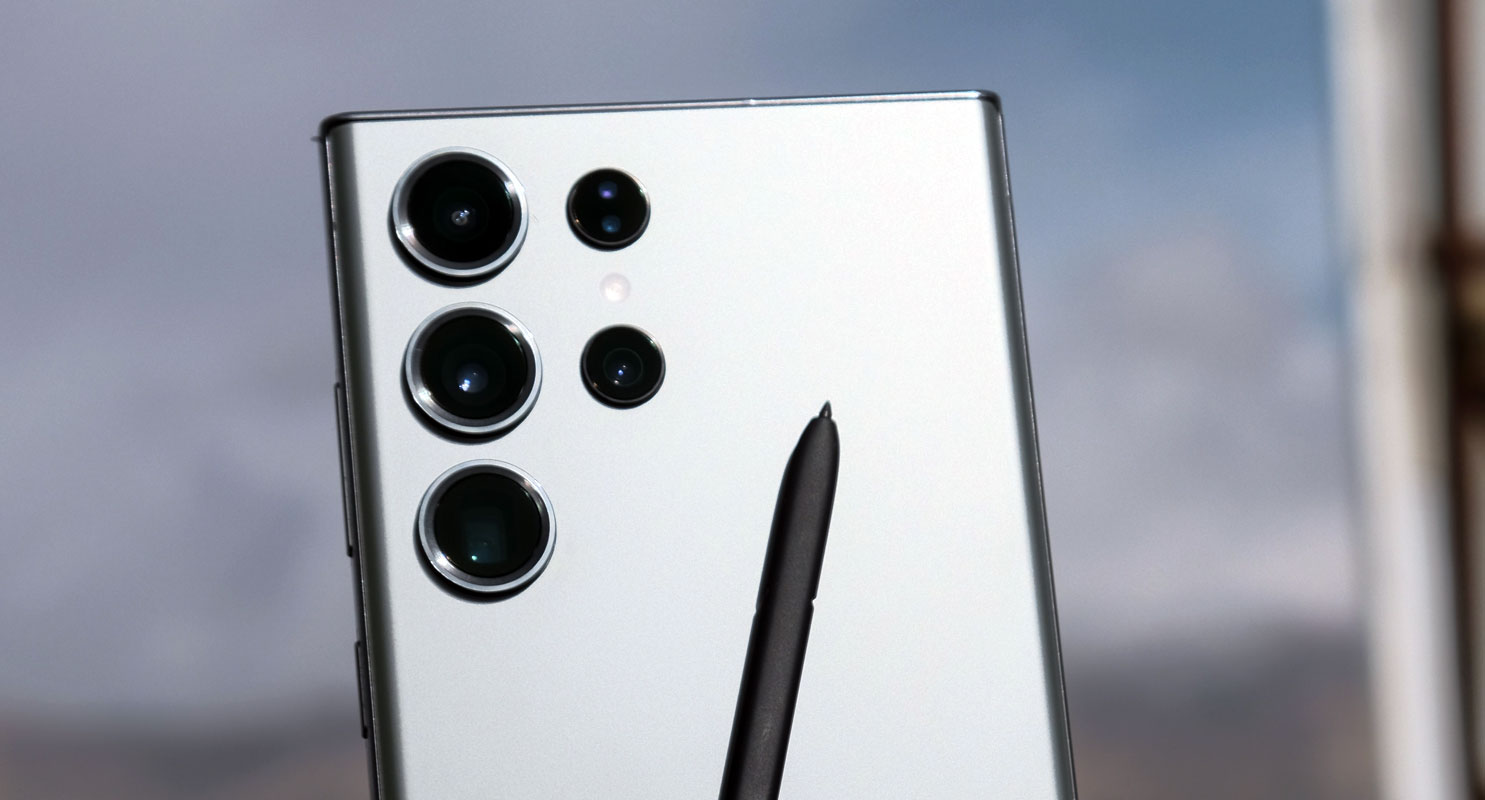 Samsung Galaxy S24 Ultra
200MP Sensor
Renowned tech leaker Ice Universe has provided intriguing information about the Galaxy S24 Ultra's camera setup. This smartphone is rumored to house the impressive 200MP Samsung ISOCELL HP2SX sensor. This sensor is an optimized version of the ISOCELL HP2, featured in the Galaxy S23 Ultra. The ISOCELL HP2SX retains its 1/1.3-inch sensor size with individual pixels as small as 0.6µm.
Familiar Territory
If these rumors hold, the technical specifications of the HP2SX sensor appear to resemble those of the HP2 closely. Continuity isn't harmful; the 200MP HP2 sensor in the Galaxy S23 Ultra performed remarkably, justifying its presence.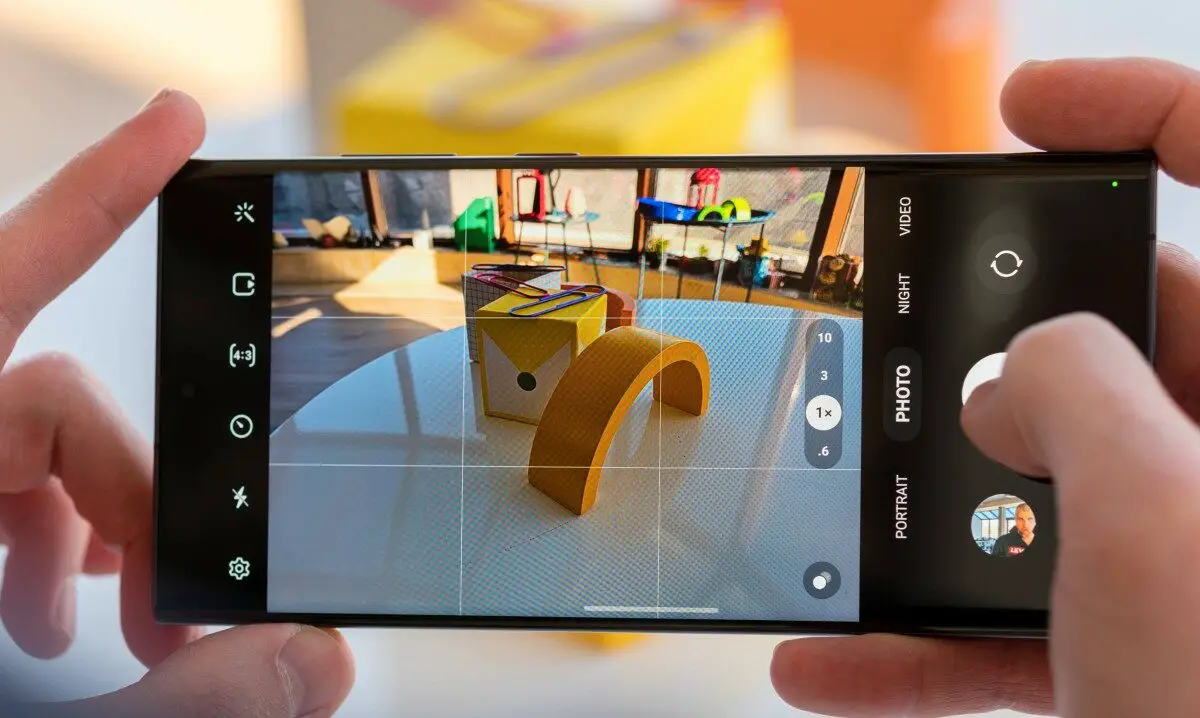 In our evaluation of the Galaxy S23 Ultra, we emphasized the significance of the 200MP HP2 sensor. Its wide f/1.7 aperture and 16-to-1 pixel binning significantly contribute to the phone's ability to capture outstanding photos. The pixel-binned images excel at preserving details, particularly in well-lit conditions. Samsung's color accuracy is also commendable. Even in low-light and nighttime scenarios, the camera performs admirably. Video recording is another area where the Galaxy S23 Ultra shines.
Incremental Improvements
Should the HP2SX build upon the foundation of the HP2 sensor, consumers can reasonably expect even better performance, albeit with modest enhancements. Other speculations suggest that the Galaxy S24 Ultra may continue to utilize Snapdragon processors in all regions, potentially capitalizing on the anticipated improvements in the Snapdragon 8 Gen 3's image signal processor (ISP).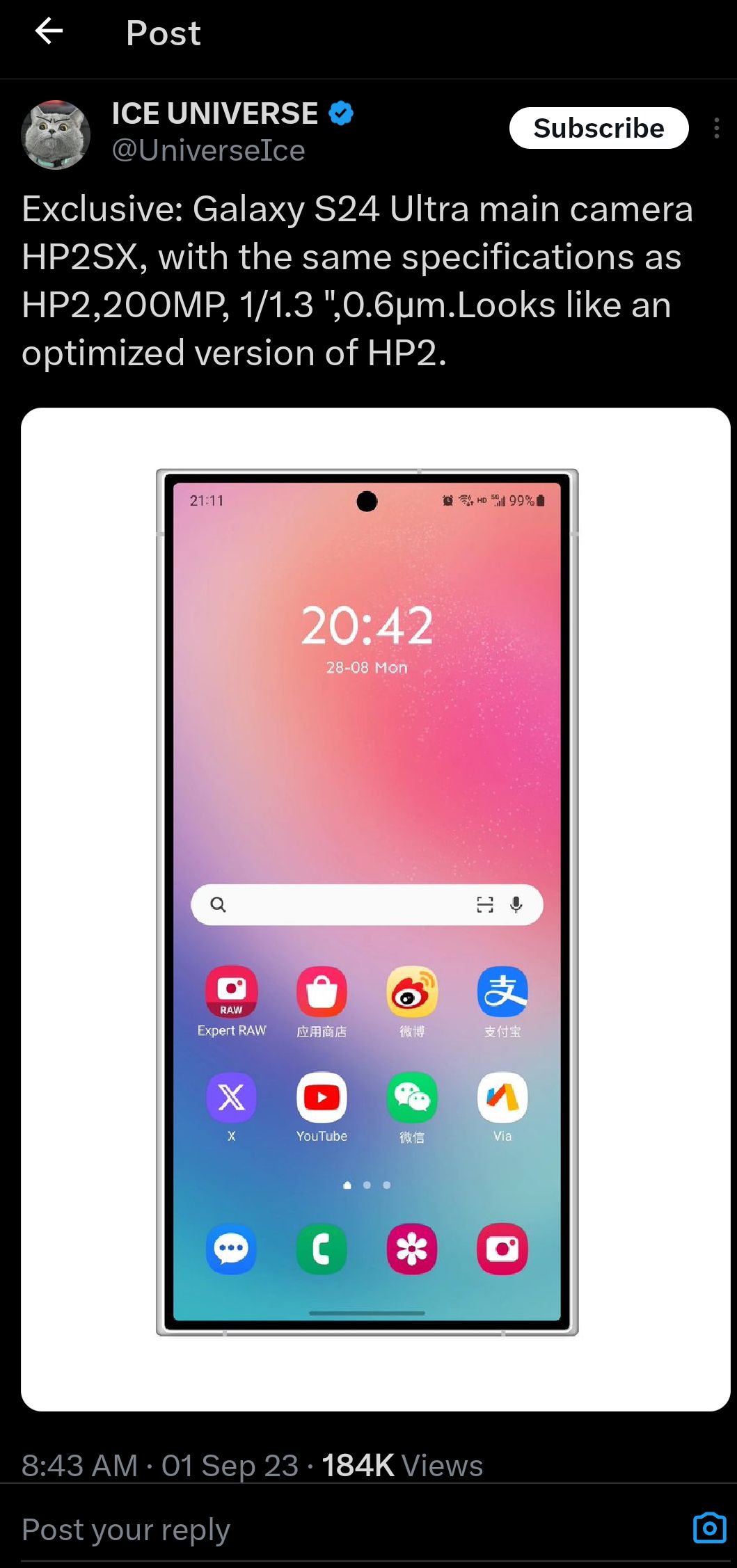 Anticipating a revolutionary camera shift may be unrealistic, but enthusiasts can still expect a slightly improved photography experience.
Beyond the Camera
Other leaks about the Galaxy S24 Ultra have surfaced besides camera improvements. The smartphone is rumored to feature a flat 6.78-inch display with a resolution of 3,120 x 1,440 pixels, boasting a 19.5:9 aspect ratio and a peak brightness of 2,500 nits. Memory options are expected to include 12GB and 16GB of RAM and storage choices ranging from 256GB to a whopping 2TB. Furthermore, customers can look forward to a titanium frame, an IP6 rating for protection against water and dust, a 5,000mAh battery, 45W fast charging, 15W wireless charging, and 4.5W reverse wireless charging.
A Promising Development
As the days pass, more leaks regarding the Galaxy S24 Ultra continue to emerge. Ice Universe's latest info hints at an improved 200MP primary camera, possibly the 200MP ISOCELL HP25X, a superior version of the current HP2. This new sensor will maintain the 1/1.3″ size, introducing advanced features like Super Quad Phase Detection autofocus, native 4-in-1, and 16-in-1 pixel binning. These capabilities will result in 50MP and 12MP photos, respectively.
The Telephoto Leap
Notably, the Galaxy S24 Ultra may introduce a new and improved 3x telephoto camera, boasting a 50MP sensor with 1/2.52″ dimensions and 0.7µm pixels. This represents a substantial leap in sensor size, promising a significant boost in image quality.
FAQs
When will the Samsung Galaxy S24 Ultra be released?
There is no confirmation on the exact release date. But it is anticipated to be announced in the forthcoming months.
What are the standout features of the Galaxy S24 Ultra's camera?
The Galaxy S24 Ultra's camera will have a 200MP sensor, better autofocus technology, and pixel-binning capabilities for improved photography.
What other specifications can we expect from the Galaxy S24 Ultra?
Rumors suggest the phone has a high-res display, diverse RAM/storage choices, a strong battery, and fast charging.
Will the Galaxy S24 Ultra be compatible with 5G networks?
The Galaxy S24 Ultra will likely support 5G connectivity, as is familiar with flagship smartphones.
Where can I find more information about the Galaxy S24 Ultra's release and specifications?
Stay tuned to Samsung's official announcements and reputable tech news sources for the latest updates on the Galaxy S24 Ultra.
Wrap Up
In conclusion, the potential introduction of a 200MP sensor in the Samsung Galaxy S24 Ultra has ignited a fervor of excitement within the tech community and among steadfast Samsung supporters. The camera upgrades won't revolutionize but will enhance the photography experience, ensuring sharper images and improved clarity. Aside from the camera, rumored specs affirm Samsung's dedication to a feature-rich, high-performance smartphone with an extensive array of features.
As the Galaxy S24 Ultra's launch nears, anticipation grows, and expectations for this highly-anticipated device reach new heights. Enthusiasts eagerly await the device's debut, anticipating cutting-edge tech and an exceptional user experience as it steps into the spotlight.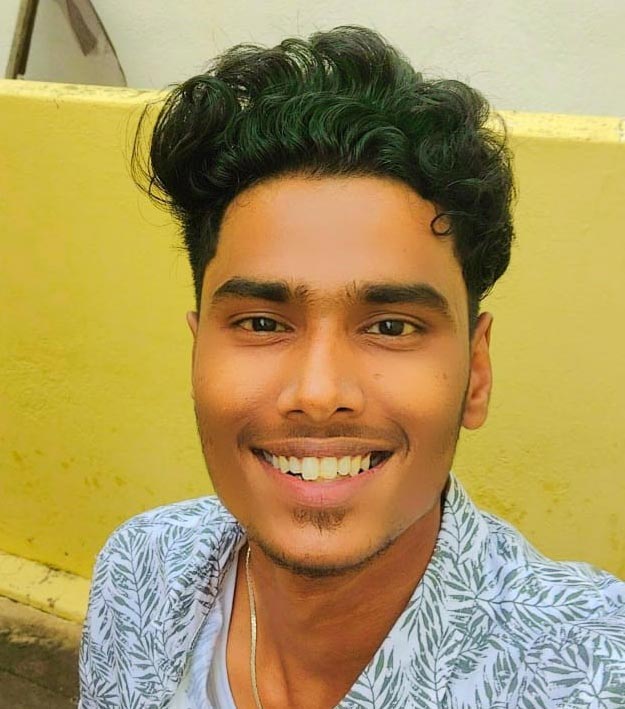 Arun Karthick is a highly skilled and versatile individual with a computer science background. He completed his undergraduate degree in this field and has since worked as an Android developer. Arun is known for his expertise in break dance and is highly regarded in this field. In addition to his dancing abilities, Arun is also a mobile hardware-level technician, making him well-rounded. He is known for his intelligence and is considered an intelligent individual in his professional and personal life.