Step into a new epoch for smartphone displays with Samsung Display's trailblazing creation: the zero-bezel mobile display, an innovation poised to redefine our relationship with technology. This remarkable advancement transcends the desires of bezel-disliking fans, delivering a seamless, edge-to-edge visual expanse that elevates immersion to unparalleled heights. This game-changing technology harmonizes aesthetics and functionality and establishes an avant-garde benchmark for captivating visual encounters by eradicating the borders that once confined our screens. The elimination of bezels signifies a design triumph and a pivotal shift in how we interact with our devices and the digital realm.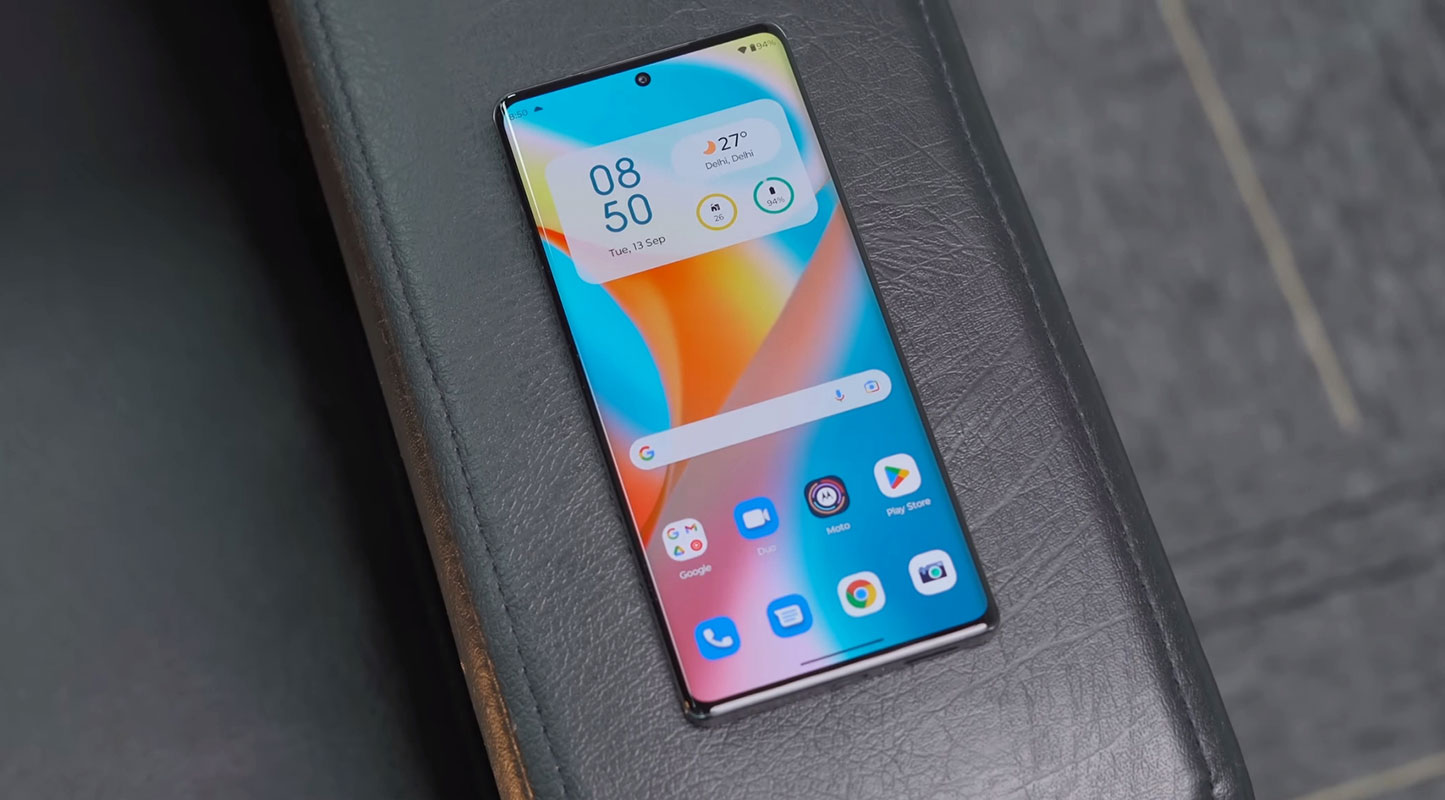 Samsung Zero Bezels Mobile Displays
Samsung Display's zero-bezel mobile display is more than a mere technological advancement; it's a testament to innovation at its finest. Through ingenious utilization of 3D lamination and edge brightness control technologies, the company has engineered a display that seamlessly wraps around the entirety of a phone's frame. This innovation eliminates the last remnants of bezels, opening up a world of unobstructed viewing.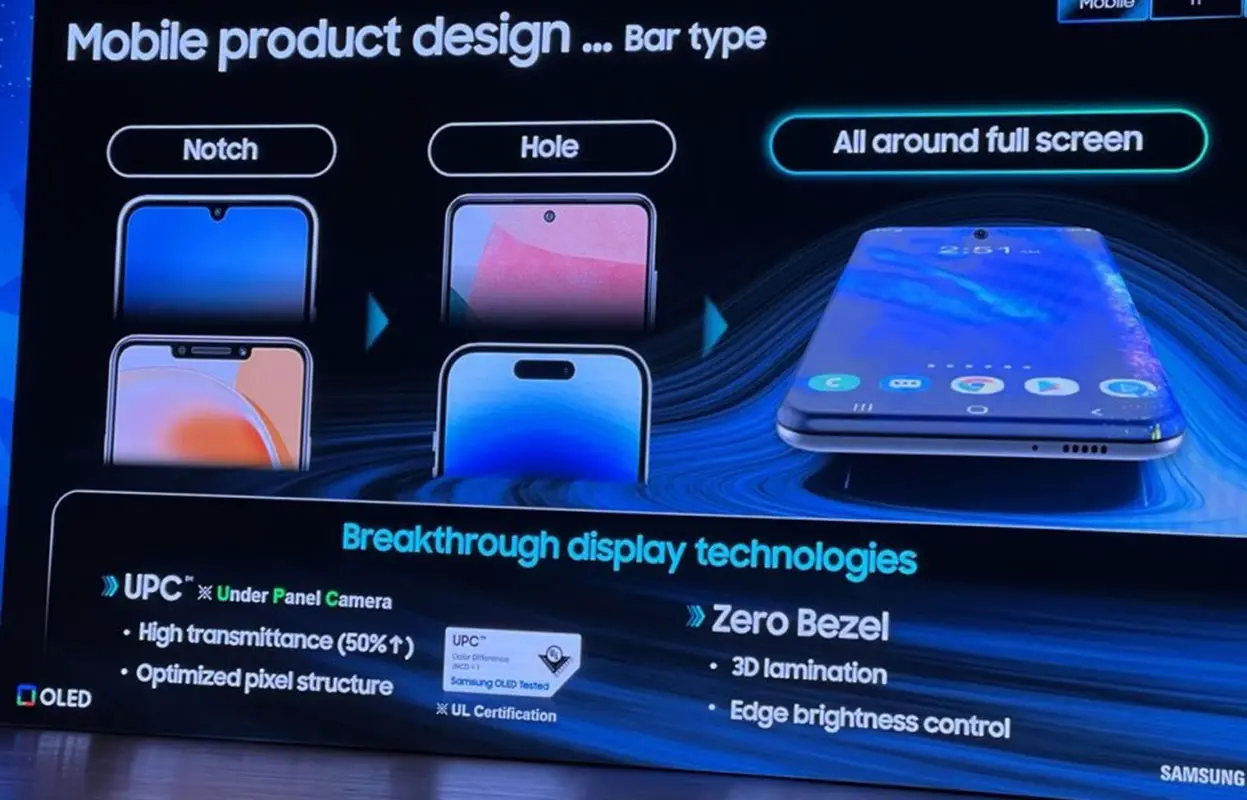 The Path to Complete Immersion: Galaxy S24 Ultra Beckons
While the Samsung Galaxy S23 Ultra already boasts a display with elegantly curved sides, eliminating top and bottom bezels is the final frontier. This quest for complete immersion could be realized with the imminent arrival of the Galaxy S24 Ultra. Imagine a smartphone practically all-screen on the front, allowing a genuinely captivating viewing experience. This innovation promises to redefine how we engage with our devices, from multimedia content to productivity tasks.
A Glimpse into the Future: Apple's Potential Adoption
What intrigues this narrative is Samsung Display's role as a screening provider for Apple's iPhones. Could this revolutionary display technology make its way to Apple's flagship smartphones? While rumors swirl around the iPhone 15 Pro embracing slimmer bezels, the journey towards a genuinely bezel-less experience might await the iPhone 16 or even the iPhone 17. The prospect of Apple's iconic devices adorned with zero-bezel displays adds a layer of excitement to the tech landscape.
Evolution Beyond the Surface: Enhanced Under-Display Camera Tech
Samsung Display's commitment to innovation doesn't stop at bezel elimination. The spotlight also shines on the under-display camera (UPC) technology, poised to transform smartphone photography. With a transmittance exceeding 50%, this advancement promises improved light filtering to enhance photo quality. The optimized pixel structure of the UPC hints at clearer and sharper images, bridging the gap between under-display and traditional selfie cameras.
Bridging the Notch Divide: A Glimmer of Hope for iPhones
Anticipation builds as we ponder the fate of Apple's iPhones. Could Samsung Display's progress herald the end of notches and cutouts? The promise of a display space unmarred by intrusive elements is compelling. While Dynamic Island's potential remains intriguing, its software support may be lacking. Samsung Display's efforts could be the catalyst that propels smartphone design toward its next evolutionary phase.
Samsung Display's Ongoing Legacy: Pioneer in OLED Panels
As the world's premier OLED panel manufacturer for mobile devices, Samsung Display's journey has been marked by innovation. From conventional OLED panels to nearly bezel-less wonders, the company has consistently pushed boundaries. This pursuit of perfection extends to the ambitious goal of crafting OLED panels with zero bezels, promising a future where seamless, boundary-free displays define devices.
Embracing the Vision: All-Around Full-Screen OLED Panels
In a bold showcase of their vision, Samsung Display revealed their "All Around Full Screen" OLED panels. These panels, a culmination of cutting-edge technologies, seamlessly wrap around the front of smartphones, leaving no space for bezels. With 3D lamination technologies and edge brightness control, this zero-bezel masterpiece redefines what's possible in smartphone aesthetics.
A Glimpse into Tomorrow: Zero-Bezel Future Beckons
The future holds exciting prospects as Apple seeks to adopt zero-bezel displays and Samsung advances its under-display camera technology. While the arrival of fully bezel-less smartphones might be a few years away, the trajectory is clear. A seamless, immersive, and unobstructed visual experience awaits, thanks to Samsung Display's pioneering efforts.
FAQs
What is a zero-bezel mobile display?
A zero-bezel mobile display refers to cutting-edge screen technology developed by Samsung Display that eliminates all visible bezels, creating a seamless and immersive visual experience on smartphones.
How does Samsung achieve the zero-bezel effect on its displays?
Samsung Display employs advanced techniques such as 3D lamination and edge brightness control to create a display that wraps around the entire frame of a phone, effectively eliminating any bezels.
Could Apple iPhones feature these zero-bezel displays in the future?
Yes, there's speculation that Samsung Display's zero-bezel technology could make its way to Apple's flagship iPhones, potentially offering users an utterly bezel-free screen experience.
What enhancements does Samsung Display's under-display camera technology bring?
Samsung's under-display camera technology boasts a transmittance of over 50%, leading to improved light filtering and better photo quality. An optimized pixel structure also promises clearer and sharper images from under-display cameras.
What impact could zero-bezel displays have on smartphone design?
Zero-bezel displays could revolutionize smartphone design by removing the need for notches or cutouts. This innovation could lead to devices with larger and more immersive screens, offering users a more captivating visual experience.
Wrap Up
Samsung's unveiling of the zero-bezel mobile display technology marks a significant leap forward in smartphone innovation. The potential to eliminate bezels heralds a new era of visually immersive experiences, redefining how we interact with our devices. The fusion of 3D lamination and edge brightness control techniques promises to reshape how we perceive and use our smartphones.
Beyond aesthetics, this advancement could also have far-reaching implications for camera technology and overall device durability. While exact timelines for widespread adoption remain uncertain, the groundwork has been laid for a future where bezels are relegated to the past. As we eagerly anticipate the next steps in this technological evolution, Samsung's pursuit of the zero-bezel dream could redefine the boundaries of smartphone design and user engagement.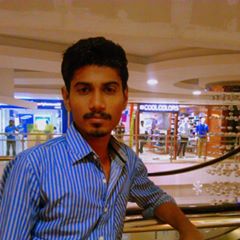 Selva Ganesh is the Chief Editor of this Blog. He is a Computer Science Engineer, An experienced Android Developer, Professional Blogger with 8+ years in the field. He completed courses about Google News Initiative. He runs Android Infotech which offers Problem Solving Articles around the globe.