Even if we are growing in technology every year in Smartphone Industry, We still need connectivity methods to interact with other hardware accessories. One of the common techniques used to interact with Audio devices is Bluetooth. In Bluetooth, There are plenty of new technologies and versions added to improve the connection and decrease the connectivity delay. When you use Bluetooth devices for years, You may notice the latest Bluetooth devices are free from delay when playing Songs. But, old devices will cut down for every 30 seconds to make the connectivity again. Each technology is called Bluetooth Codecs. It helps devices to interact with your mobile seamlessly. Here we will guide you through activating apt-X HD, SBC, AAC, and LDAC Bluetooth Audio Codecs in Android Mobiles.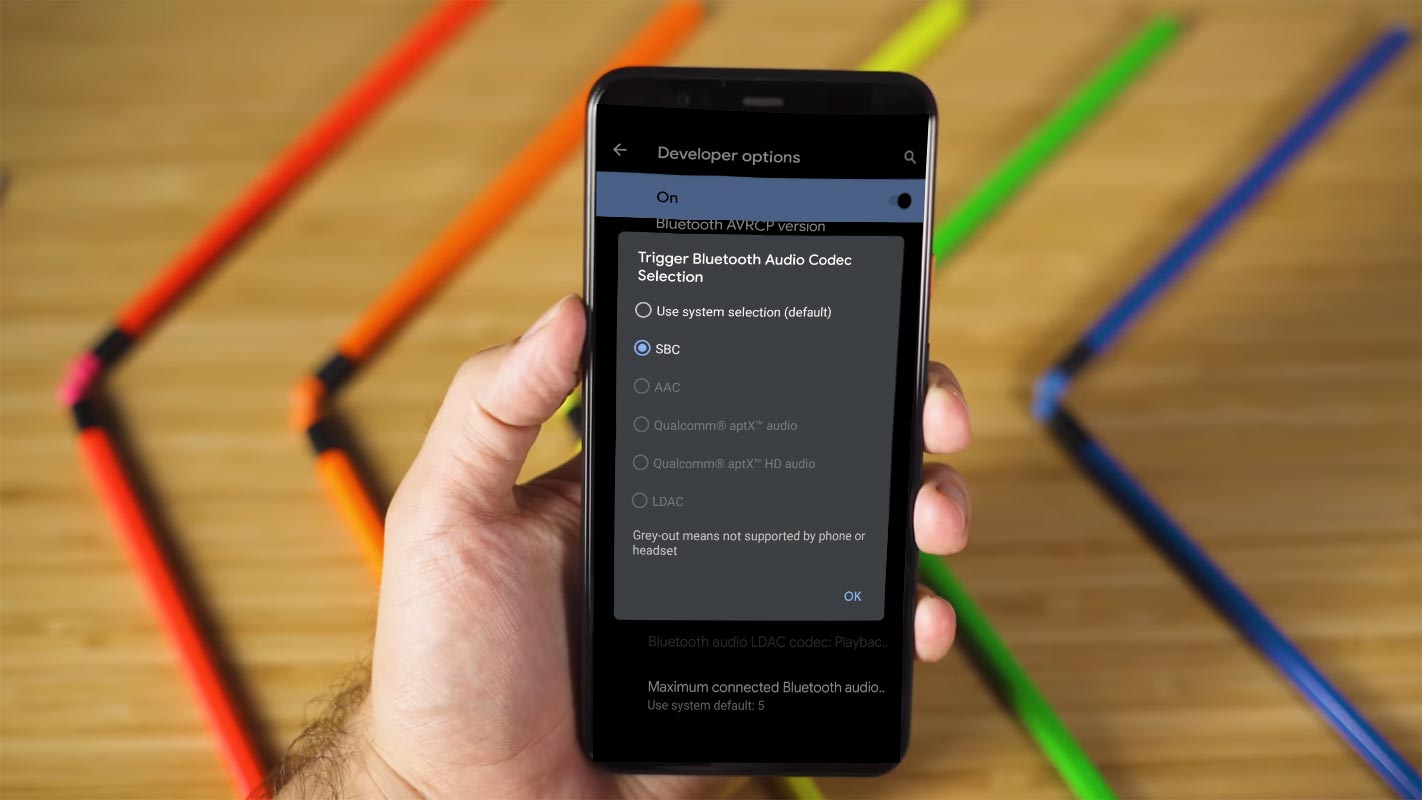 What should you know about Bluetooth Codecs?
There is no doubt that wireless earphones and earbuds are the new "craze" of the moment. Well, they seem more comfortable and fancier to put on – and take with you everywhere you go. However, there's no comparison to the audio quality you'd get from wired earphones to date. Although, of course, wired earphones deliver better – higher-quality audio than wireless options. Still, thanks to the new Bluetooth technologies, you can get almost the same quality as you'd get on wired earphones on some wireless earphones.
A higher percentage of wireless earphones use Bluetooth connection. However, the Bluetooth connection is designed to work with codecs; thus, the quality of audio you will get depends on the Bluetooth codecs supported by your device(s). Interestingly, the latest aptX HD Bluetooth codec is capable of wirelessly transmitting 24-bit hi-res audio.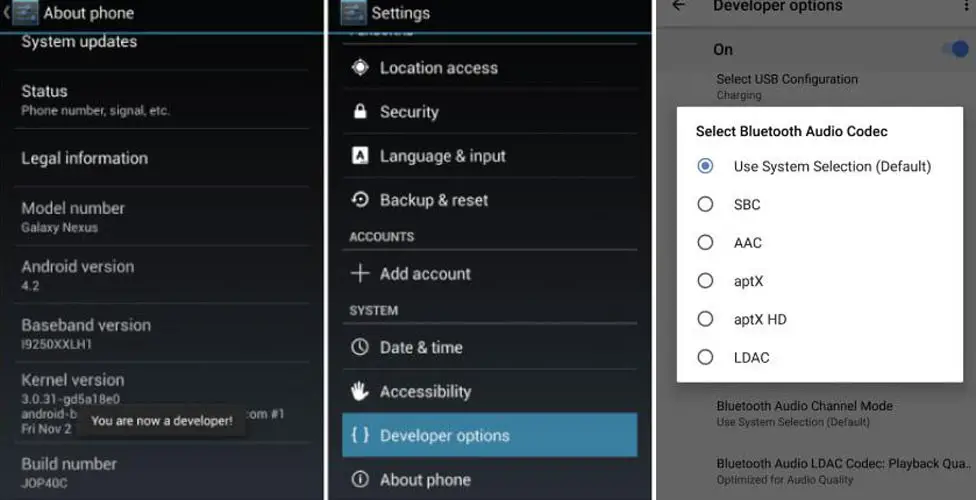 1. aptX
aptX is an old codec that has been existing for a very long time. It was built to deliver higher quality audio than what you'd get from CDs over Bluetooth connections. The aptX codec uses audio compression to reduce latency, supporting 16-bit/48kHz LCPM audio data at 352kbps. Most mp3 Bluetooth devices and headphones use this codec, and it is supported by most Android devices, too.
2. aptX HD
As you may guess, this codec is an upgrade from aptX. As a result, it is supported on devices that are a bit more expensive. aptX HD is typically supported on devices that run with Qualcomm's Snapdragon SoCs. The audio quality delivered by this codec is 24-bit/48kHz at 576kbps. Apparently, aptX delivers better audio than CDs. More so, the signal-to-noise ratio is a lot better than its predecessor, aptX—most of the latest Qualcomm Snapdragon Processor supporting aptX HD.
3. LHDC
LHDC is a low-latency high-definition audio codec birthed by the Hi-Res Wireless Audio (HWA) Union and Savitch. It transfers up to 900kbps, having a sample rate of up to 96kHz. The first device to come with this audio code was the infamous Huawei P30 Pro.
4. AAC
AAC, the acronym for Advanced audio coding (AAC), is the main audio codec for iPhones. It is also the default format for YouTube free version contents. Well, AAC offers better MP3-quality sound than CDs with a transfer rate of up to 250kbps. However, AAC is power-intensive; it is mostly available on premium headphones.
5. SBC
Sub-band Coding (SBC) is the default Bluetooth audio codec available on all Bluetooth devices. It delivers the lowest quality audio over Bluetooth. It is mostly the default codec on A2DP-enabled devices with a transfer rate of up to 320kbps.
6. LDAC
Owned by Sony, LDAC is the main audio codec on Sony devices. It supports up to 990kbps. Unfortunately, you won't find this codec on many devices – and even on a supported device, it is not activated on default. LDAC got to Android from the 8.0 version – Oreo and is now part of the Android Open Source Project (AOSP).
Most of the Audio and Android devices are using aptX HD Bluetooth Technology
Since aptX HD is enough and working great in real-time, most companies are using aptX HD technology. However, before you can stream over a Bluetooth connection, your devices must support certain Bluetooth codecs. "Audio Codecs" is what powers streaming over Bluetooth. So now, depending on the audio codecs supported by your device, that is what would determine the quality of audio you'd hear on your wireless Bluetooth earphone or earbud.
Most of the Bluetooth devices we use today use SBC Codec (which transmits 320kbps audio). You definitely cannot get audiophile quality with this codec. Qualcomm stepped up the technology with the introduction of aptX, which is now upgraded to aptX HD.
With aptX HD technology, you can get decent 24-bit audio at 576kbps data speed. Typically, CDs output 16-bit audio at 352kbps speed, and here comes aptX HD that delivers higher quality audio over wireless Bluetooth connections.
However, there's a problem here, to stream 24-bit audio at 576kbps via aptX HD, your two devices must support the technology. That is to say, your Bluetooth device and the audio source (ex. your smartphone) must support aptX HD technology.
Well, not everyone knows how to check the Bluetooth codecs supported by their device(s).
If you're an Android device user, below are the steps to check the Bluetooth codecs supported on your device.
How to find and activate supportive Bluetooth Codecs in your Android Mobiles?
If your Android device runs on the Android Oreo (8.0 or 8.1) OS system or any of the later versions, apparently, it supports aptX HD, and you can activate it quite easily. Remember, your mobile device and Audio device both should support the same technology.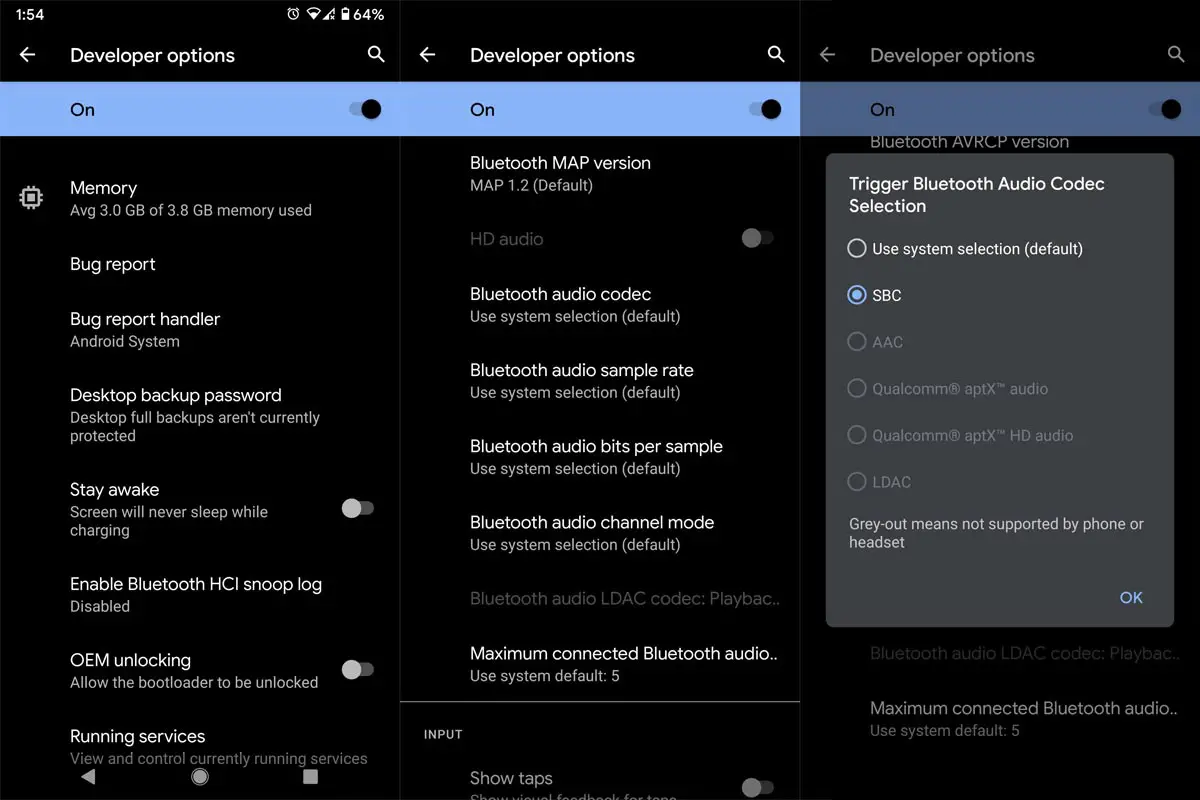 Turn on Bluetooth and connect the device with your mobile.
On your Android Device, open the Settings page and scroll to the "About Phone" option or "About Device" option, depending on the one you see.
When you open the About page, look out for Build Number; if you didn't see it, look out for Software Information and tap on it.
When you see the "Build Number" option, tap on it for 7 times. You will see a notification that reads, "you are now a developer."
Go back to the Settings main page and look out for "Developer Options." Tap on the option and then tap on "Audio Codec." You should see the list of all codecs supported on your device – most apparently, you'd also find aptX HD in the list.
From the list of codecs available/supported on your device, tap on aptX HD to activate it. Once activated, if you have an aptX HD-enabled Bluetooth device, you will be able to enjoy 24-bit audio when you stream from your device.
If your device does not support aptX HD, you can choose LDAC or AAC – they are still good codecs that transmit good audio quality.
Wrap Up
Unlike the old days, Nowadays, Most Bluetooth Audio devices don't lag while playing. However, while we are going to 4K movies, some unresolved issues like connectivity are still there. You can always check the specs details while you purchase your mobile about which popular Bluetooth Codecs is supporting. Apparently, this post has shown you how to activate audio codecs on your Android device. However, there are many other audio codes asides from these six (6) explained. Interestingly, many devices support aptX HD codec, so you can enjoy high-quality audio when streaming over a Bluetooth connection; when you face any issues during the connectivity, comment below. We will try our best to help you.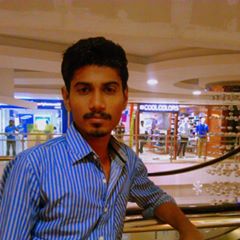 Selva Ganesh is the Chief Editor of this Blog. He is a Computer Science Engineer, An experienced Android Developer, Professional Blogger with 8+ years in the field. He completed courses about Google News Initiative. He runs Android Infotech which offers Problem Solving Articles around the globe.