Most of us thought Google Plus is useless until they talk about shut down. After the announcement, if you use Google Plus, you may see a lot of users feel a little bit sad. We Didn't regularly use Google Plus. But We can't explain why we feel worried about the Shutdown. Google Plus has officially closed down (on March 31st, 2019), and Google has moved its official social media page for Android to Reddit. Well, Google has alerted everyone using the social media platform (Google Plus) to back up their relevant data and switch to other platforms alike before the official takedown of Google Plus. So, Now we need Alternatives for Google Plus if you need. Below we mentioned three best alternatives. We Shorted list to avoid confusion.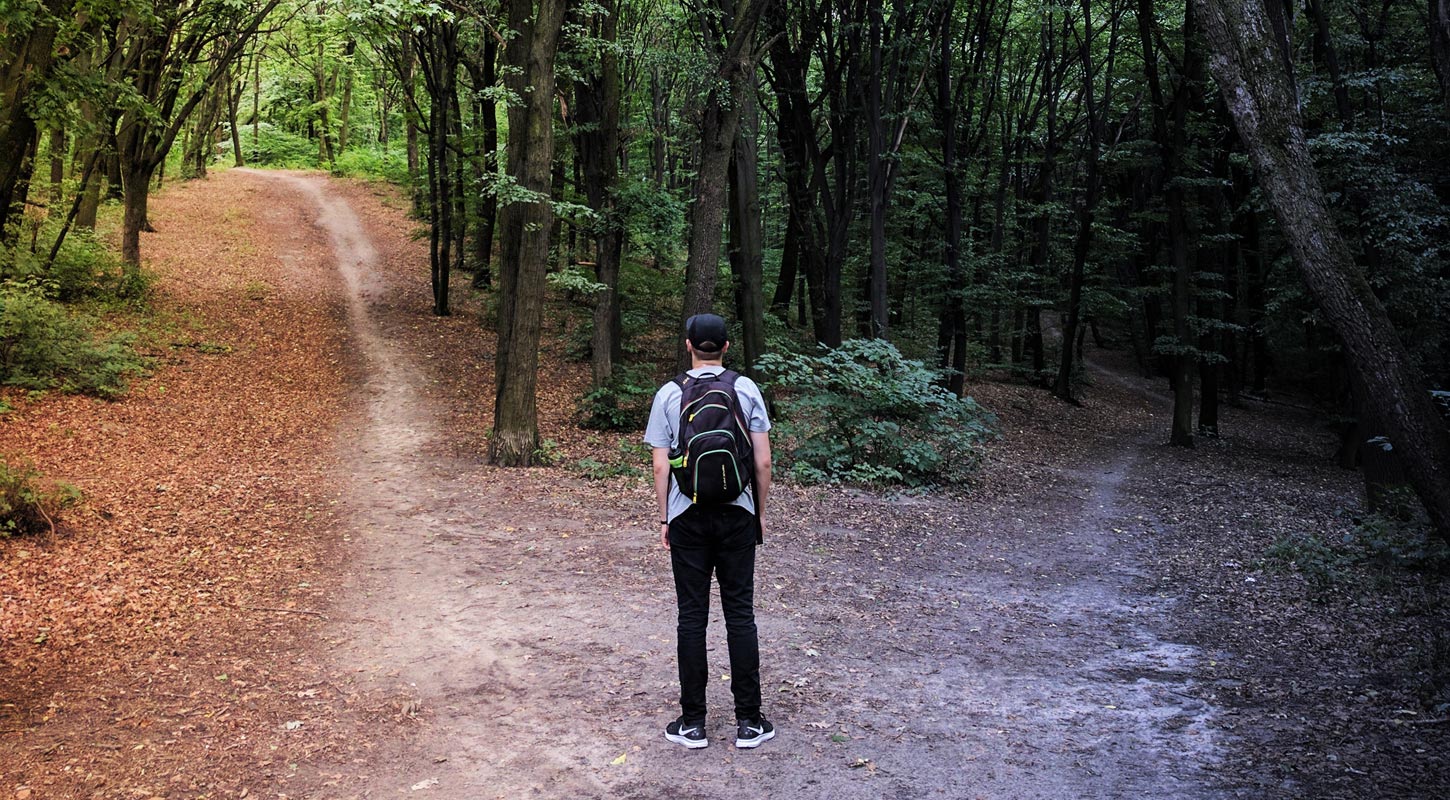 In case, you were a Google Plus influencer or just a typical user, we've got some alternative platforms you can switch to. If Google could move to Reddit, maybe you should consider changing to Reddit, too. There are quite a lot of other social media platforms similar to Google plus, which you can resort to. However, these three alternatives we are presenting are so far the best and professional ones you should consider.
The three best alternatives to Google plus
1. Twitter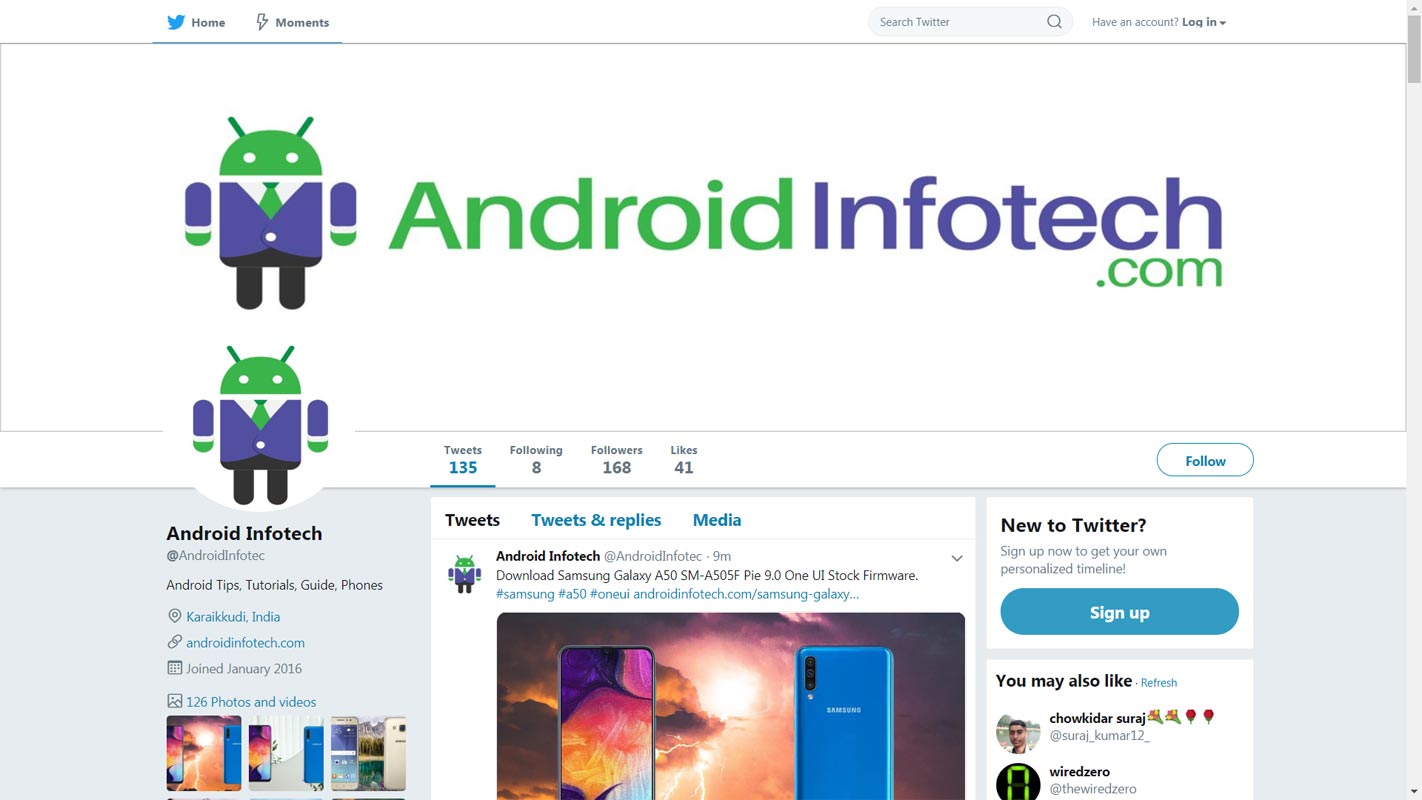 You may already use Twitter, but partially. Just use Twitter once a day, you will know, how much Twitter is useful. Twitter is a professional platform which is very similar to Google plus. The platform has billions of users, and hundreds of millions of people make use of the platform daily. Although there are quite some features of Google plus which are not available on Twitter. The platform is more like an online news platform than social media. Nevertheless, users can contact each other if they are both following one another.
On Twitter, users send out "tweets" which are limited to 280 characters; this is dissimilar to the unlimited word count applicable to other similar platforms like Facebook, Google plus, and more. So, on Twitter, you will only write 280 characters (including spaces) per tweet you share to your followers. However, most users tend to create threads when they want to share or talk about so many things which would, of course, exceed 280 characters.
You can share pictures on this platform, as well as save images shared by other users. Also, you can search for people and follow them, and, in the same way, people can follow you back. Twitter has quite secured in the sense that it allows you to lock your account so that not everyone can follow you and view your tweets unless you approve them. It is rated as one of the best alternatives to Google plus.
There are a lot of CEO's, DGs, and potential clients on Twitter; in case you run a business, you'll find this platform to be handy. Furthermore, Google Plus influencers can still grow to become Twitter influencers. In all, Twitter is one of those alternatives you should consider as Google plus has stopped.
Go to Twitter
2. Reddit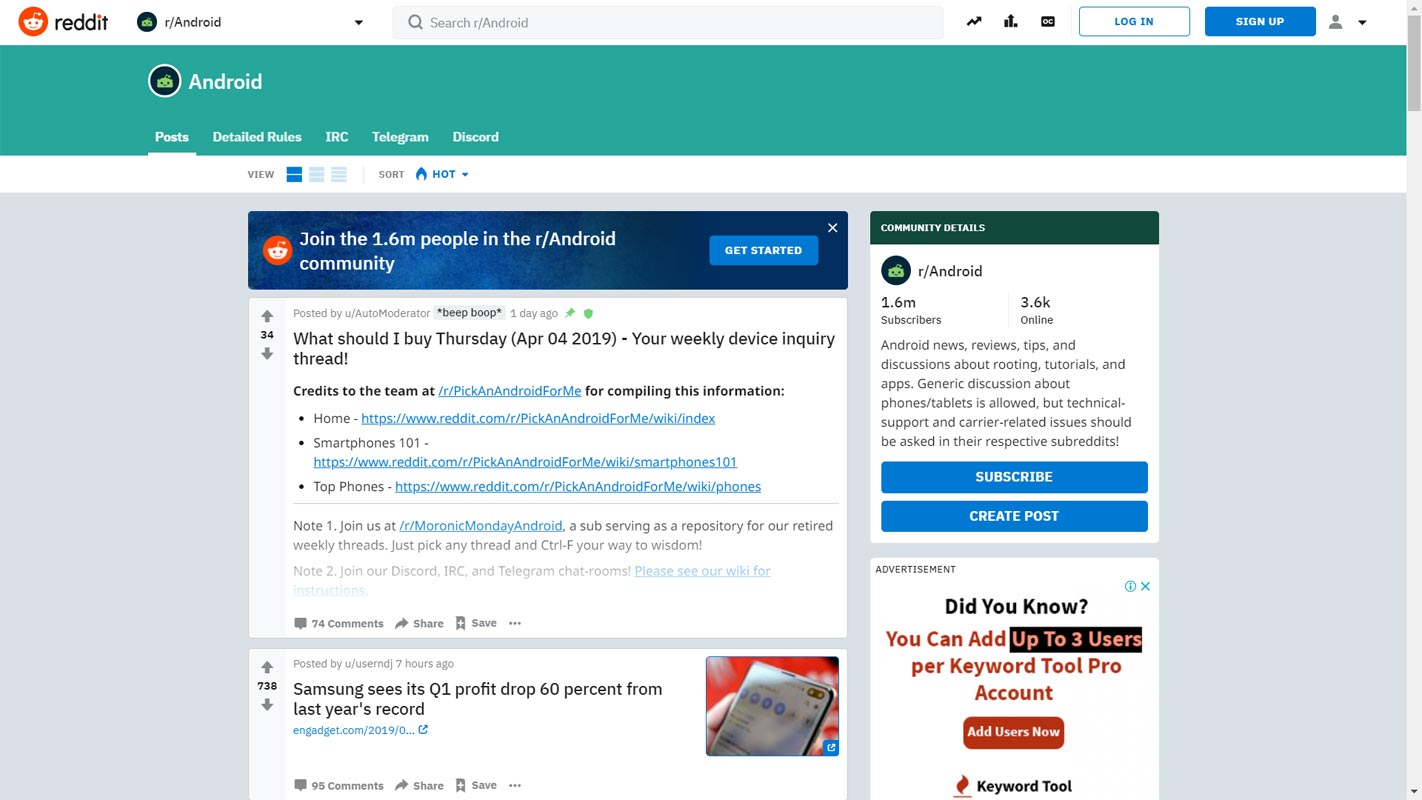 This typical social media is nicknamed "the front page of the internet" because it is believed that you'll find all the best of the internet on this social platform. A lot of things are shared on this platform, ranging from instant breaking news, different kinds of stories, to media files such as photos, Gifs, memes, and videos. Reddit has been around for a long time now, and would hopefully remain active many more years to come. It has been rated that Reddit is among the best alternatives to Google plus. Google has moved its official Android social media page to Reddit; this means that the U.S tech giant – Google believes that Reddit is an ideal alternative to its unfortunate "Plus" social network platform.
On Reddit, the user can post original contents, as well as share links to some other materials on the internet. When you sign up to use Reddit, at first, it gets quite confusing as you'll get to see many features you've probably not dealt with before. Features such as "Karma;" this is simply the points you're rewarded with when people upvote the contents you share on Reddit. The more karma you earn, the more influential you'll be on the platform. Just like the number of "+1's" you get on Google Plus proves how influential you are, Reddit evaluates the likes you receive to give you more karma which makes you a kind of influencer. However, you'll still lose some karma when your content gets a downvote.
In all, Reddit is a nice try for everyone who has been using Google Plus. If Google could rely on the platform to host its official Android social media page, you should also consider switching over too.
Go to Reddit
3. MeWe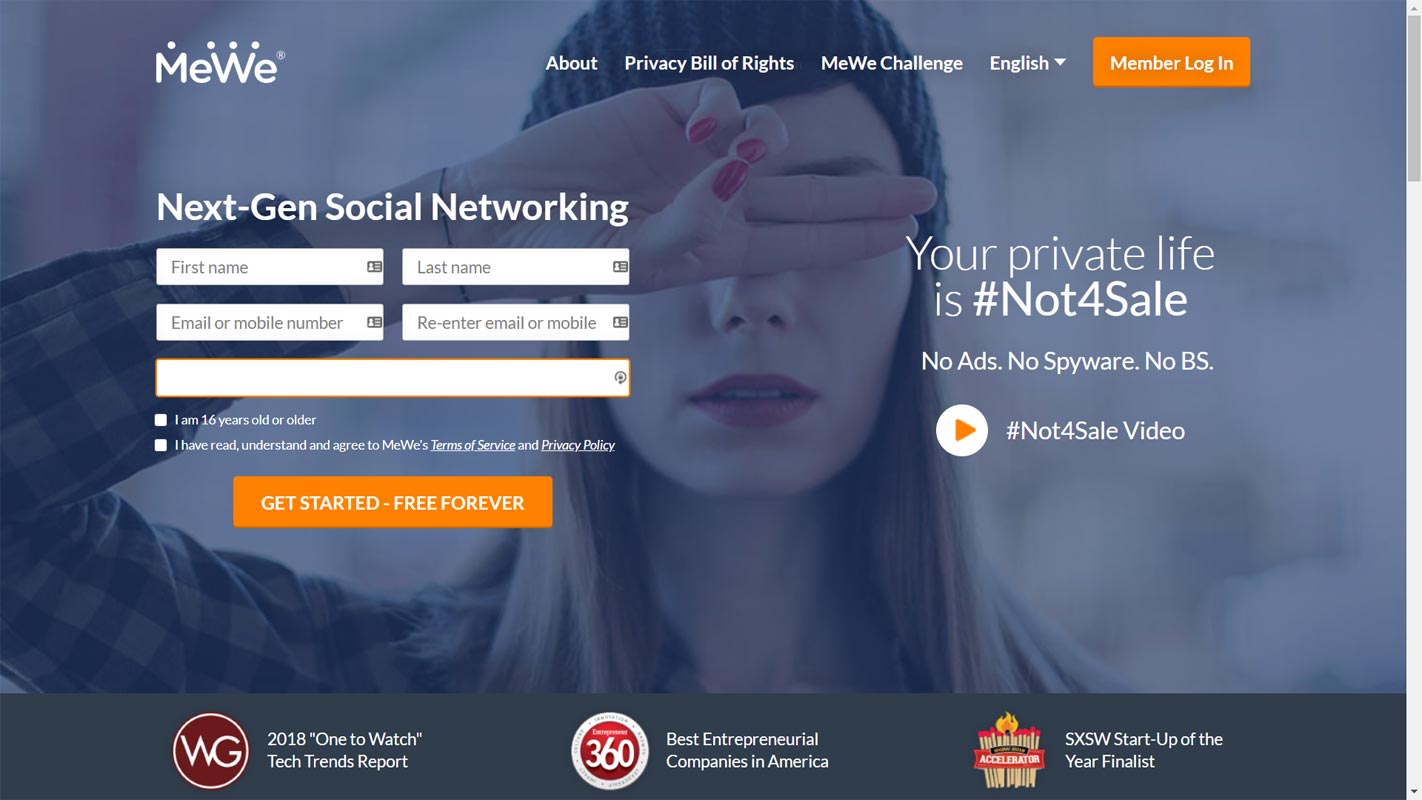 MeWe is like Closed group. Maybe you haven't heard of this platform because you've stuck with Google plus all this while and it does give you what you want. Well, dissimilar to most other social platforms, this particular platform tends to help you maintain a private life while still communicating with a whole of people from different locations worldwide.
MeWe is so concerned about your privacy that it does not allow tagging of images, does not notify people's username when they like posts on the platform and entirely other security features. On MeWe, you'll have to adapt to certain new social media features. But, the fact that it maintains your privacy and gives you absolute control over which of your contents people can view or not.
Even, there is a dedicated Google+ community created on this platform for all previous Google plus users who switched to the platform. The community is called Google+ Mass Migration; more than 5000 members have joined the group.
Interestingly, you won't meet with ads on this social network "MeWe." Also, it does not support user tracking or data mining. All your activities and life will remain as private as you wish. This platform has been included as one of the best alternatives to Google plus because it supports Google Drive and Photos, plus, every user is eligible to get 8GB free cloud space which they can choose to upgrade to up to 50GB at a fixed monthly charge.
Go to MeWe
Conclusion
There are other platforms to join, such as Facebook, LinkedIn, and the likes; But Google Plus shut down because of security issues. So, I Don't want to suggest Facebook. LinkedIn is like Corporate Office, So I don't think, It is a Suitable social platform. However, these are the best Google plus alternatives. They are meant for everyone, and you'll meet with potentials on the platforms. If you were a Google plus influencer, it is still possible to be an influencer in any these suggested platforms or even on all of them. Like these topics, you may wonder people talk about the SAR value in mobiles. We Also speak about that topic too. I hope you will like it. Well, you've got something to say? Okay, let us know via comments. Have a nice day.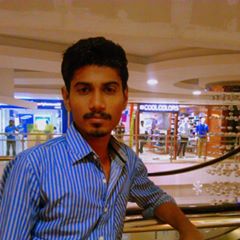 Selva Ganesh is the Chief Editor of this Blog. He is a Computer Science Engineer, An experienced Android Developer, Professional Blogger with 8+ years in the field. He completed courses about Google News Initiative. He runs Android Infotech which offers Problem Solving Articles around the globe.