Google Cardboard is a Simple VR mechanism to enjoy Basic VR Experience. You may not feel 100% VR Experience. But, you can feel and Understand What is VR and How it will be in Real Life. If you want to try the virtual reality experience with your smartphone, I will show you the best applications so you can make the most of them. With these Google Cardboard VR apps, you will be able to have unique experiences you never thought you could enjoy even in your very own living room. Google Cardboard is mostly supported by All Android phones.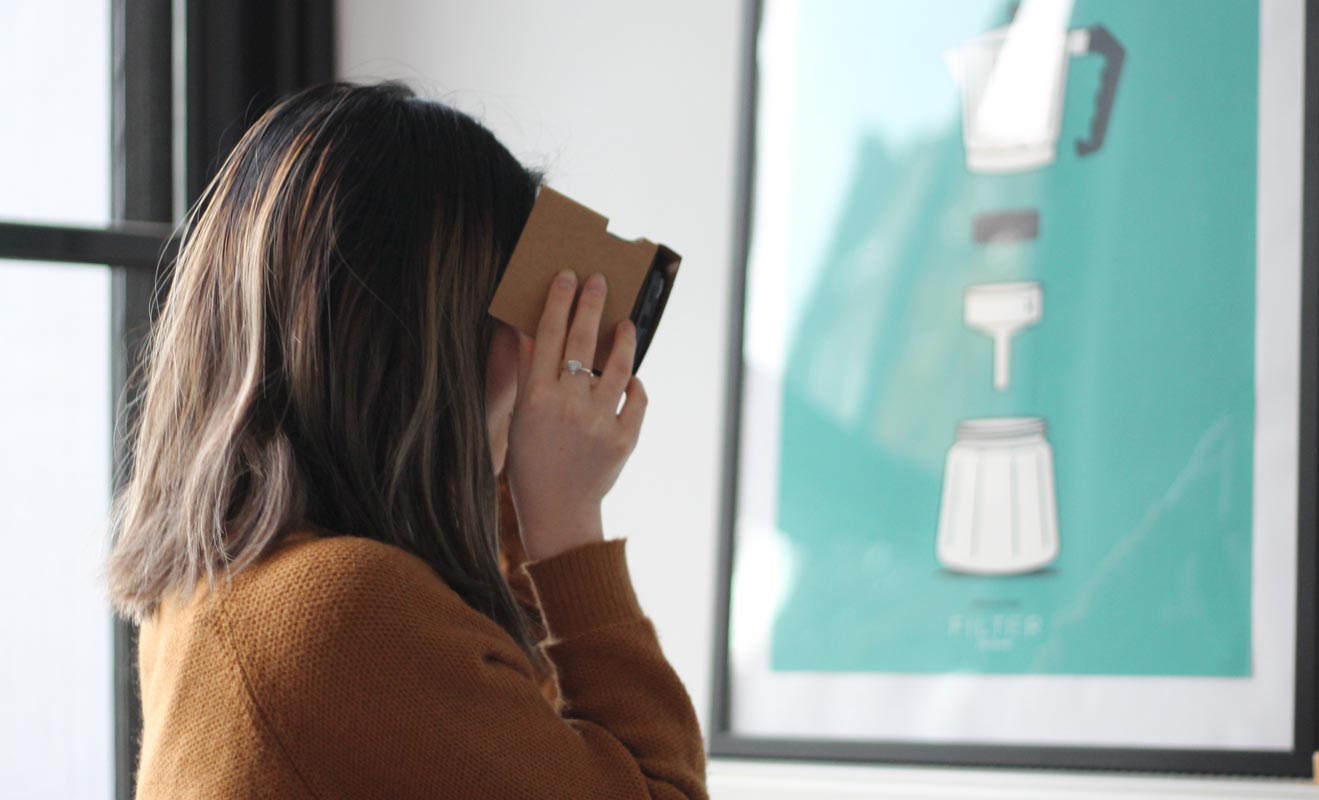 How to check Google Cardboard VR Compatibility?
There are some natural methods to check your mobile compatibility.
Download the Cardboard app and Install it on your mobile. Open the app; It will Warn you If you don't have compatibility with the apps.
If you don't have compatibility in the official app, You can use VR, If you have Gyroscope & Accelerometer, Magnetometer Sensors in your mobile. To check these sensors is available or not on your mobile, Download Sensor Tool from Google Play Store and Install it on your mobile. If you didn't have anyone of this sensor, It might affect the VR Experience. If you have rooted mobile, you can Simulate Virtual Gyroscope Sensor. Regular users can still use most of the Video Players.
The Five Best Virtual Reality Applications For Google Cardboard
Vr is right here. There has been great anticipation during the past year, and this will be the year when the top devices destined exclusively for the Universe appear. Read on to discover the best google cardboard virtual reality applications out there.
1. CINEVR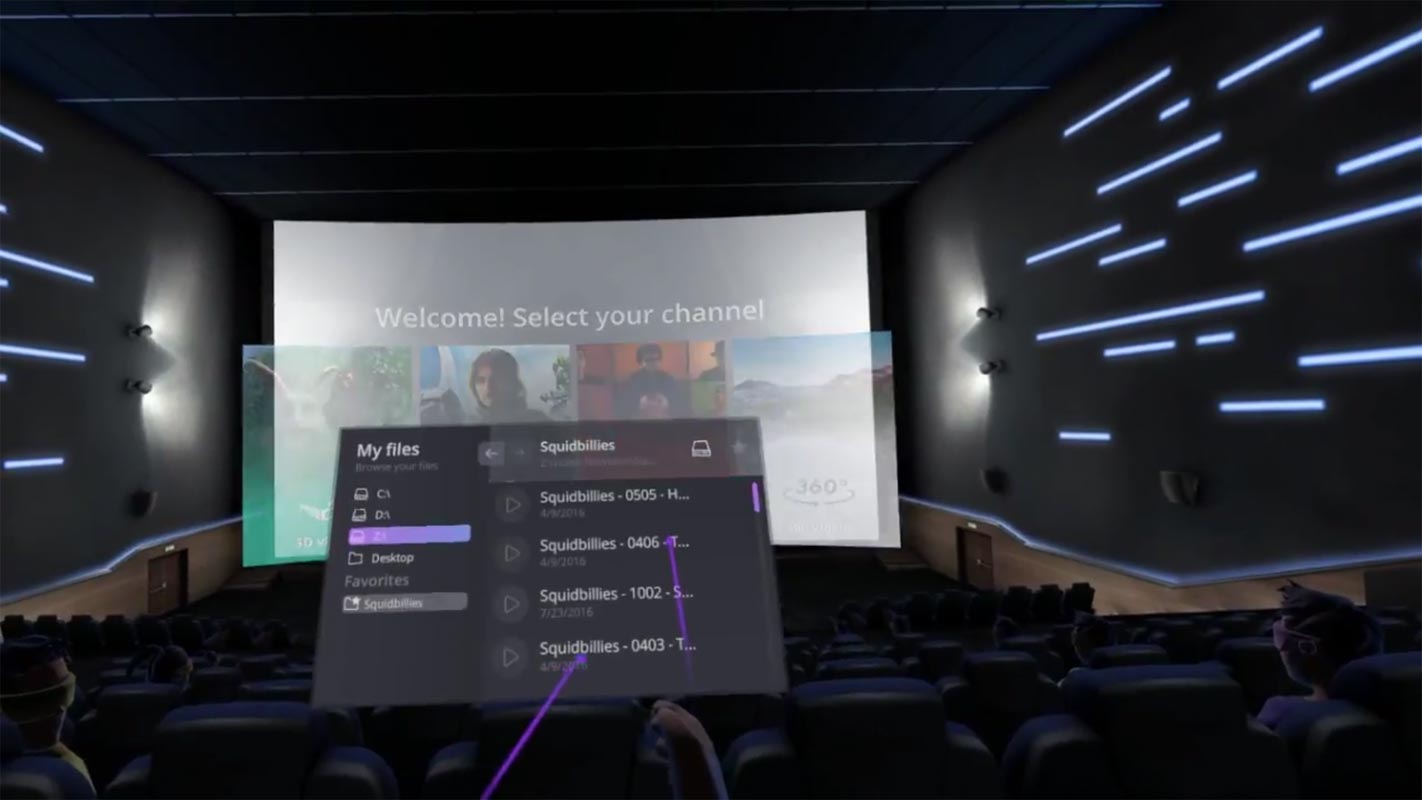 This indeed is an application that allows you to create your movie theater with your friends to watch movies or television series of your choice that can be installed comfortably on your own. It can be done why seating on your bed or office.
Digitalize Cinema
CINEVR is available on smartphones with Samsung GearVR and a PC with Oculus Rift and HTC Vive through the Steam platform. This app is a virtual multiplayer room with 275 seats using a 2D / 3D video player and 360 ° and 5.1 surround sound. Believe it or not, but this app reproduces the feeling of immersion in the image and music with the cozy atmosphere of the dark rooms.
Demonstration Of The CINEVR Experiment
The experience is, by definition, soft and passive; the viewer is looking at a large cinema screen. This makes the use more reachable as well as avoids feelings of nausea, such as motion sickness.
The cinema is a social experience, and we have not forgotten it. This app allows viewers to meet with friends, to chat during the movie and even share emojis.
Key Features
Ambient light plus spatial audio
3D theater and hyperrealistic environments
Voice, gestures, and emojis
2D, 3D, and 360 ° video players, audio tracks
Fun and an interactive multiplayer mode
Pros
CINEVR played well and looked good
A theater that several players can view
You can invite friends to visit you in the theater.
Cons
Except for some who say they have a problem with sound.
Download CINEVR App
2. Google Expeditions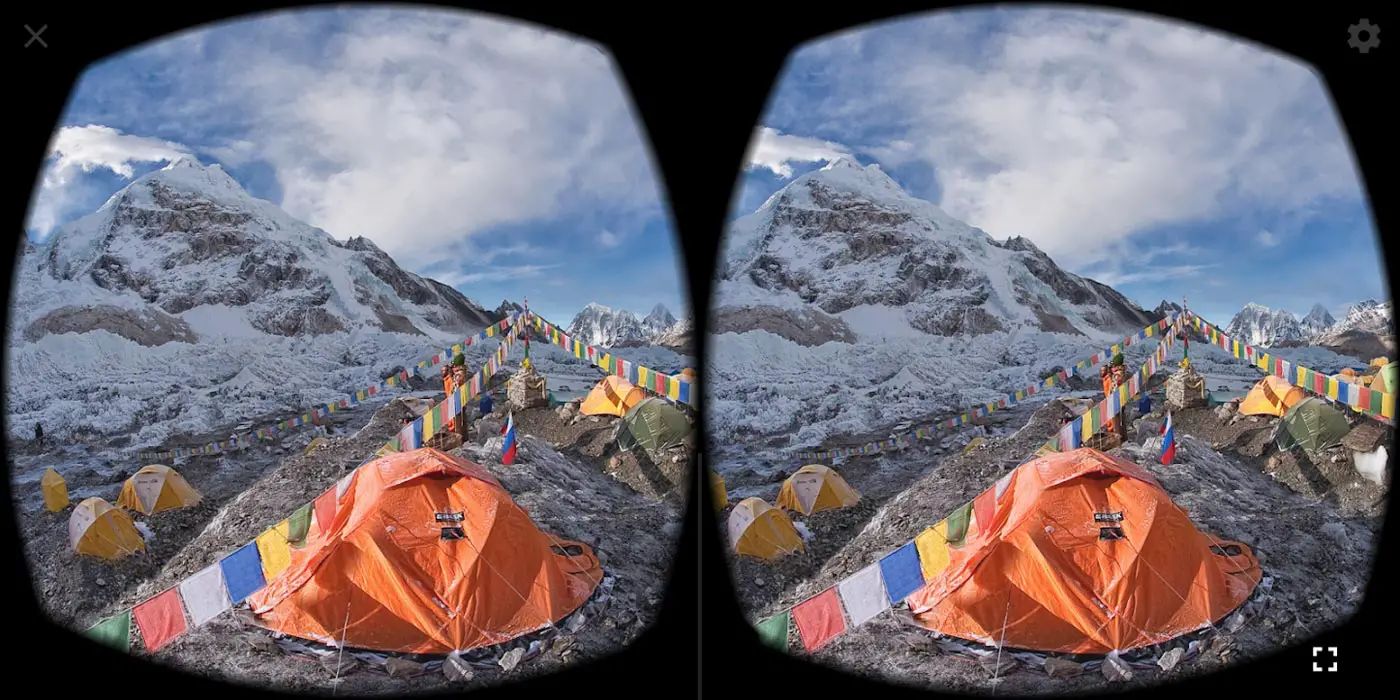 If maybe you are looking for a first-hand experience with dangerous sharks, remote areas, and surprising nature, Google Expeditions is a fantastic virtual reality application that you must install to enjoy:
AR Tours
Teachers use mobile devices to carry objects to their classroom, so students can use mobile devices to view 3D objects and walk as if the objectives were physically in the school.
VR Tours
Students and Teachers employ mobile devices as well as virtual reality viewers to practically explore a museum or perhaps an art gallery, swimming underwater, or steer through space without having to leave your classroom out there.
Tour Creator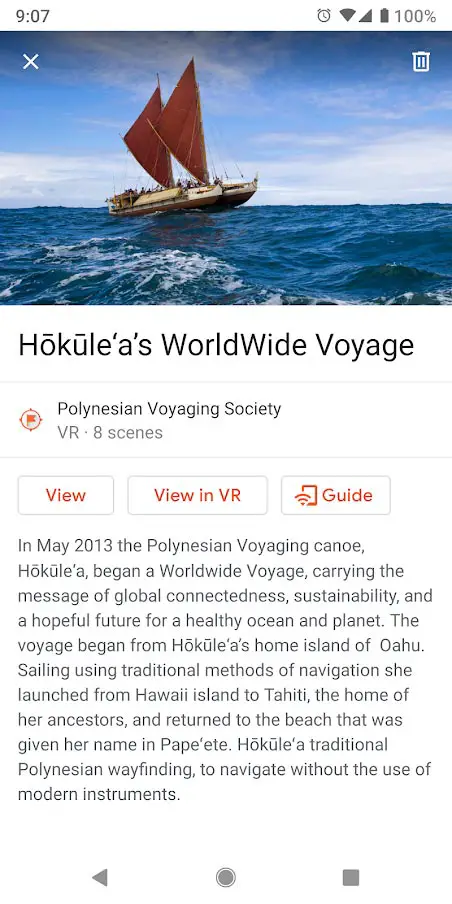 Students and teachers could use the Tour Creator to actually create VR tours as well as publish these tours in Poly out there. One can add the tours created with the expedition's tour creator to guide students in their classes. Also, tours, which teachers like or share with Expeditions on Poly, are automatically added to their expedition application.
You can see different destinations, landscapes, water landscapes, and many other places. And the application is straightforward to use; it's entirely free, which is good.
Key Features
Google Expeditions is loaded with potential
For 360 videos of emotions and entertainment
Google Expeditions gives you an adrenaline rush!
If education is the goal, this is a perfect choice for a virtual reality application
Pros
You can jump straight to the content and feel like a professional tour guide.
It contains a detailed user guide with video tutorials
Cons
The standard tech drawback- loading issue occasionally
To view Scenes in VR and Normal mode, you Should Download using Wi-Fi
Download Google Expeditions App
3. Star Wars VR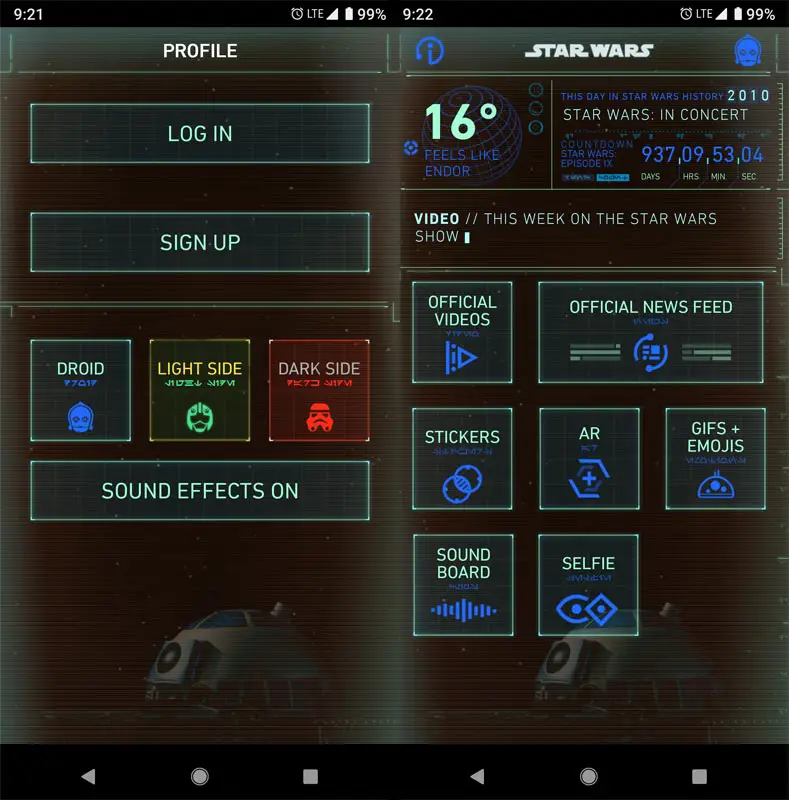 Yes, there had to be a Star Wars app, which, of course, is a winner. It's really to be expected. If you have seen the film, there is not much to surprise here, because it follows the action of the film very closely. The Star Wars Cardboard VR includes:
Special Updates And Events
The application features news, interactive media, social updates, special events, and interactive features related to the series. You can receive notifications about announcements and launches, assign a Theme with Light Side / Dark Side with sounds and animations to your application, unlock characters in 3D -Well, the list goes on. Add to that the latest updates that bring VR for iPhone and Android
For Android 4.1 And Higher
This Star Wars VR application is getting more and more extensive and adds more features. Therefore, users should know that it is recommended to use Android 4.1 and above, headphones and the gyroscope.
All-Around Good Fun
When you truly enter the application, you become an undercover agent in the stunning Jakku desert. This will be great fun for anyone, especially, for those who have not yet seen it, but in virtual reality, the application is challenging as well as fun.
Key Features
With original art and parallax effects of planets and locations in the universe
Share animated GIF with your friends and family with unforgettable scenes
Characters from Star Wars movies and TV shows
The Force wakes up and Star Wars Rebels
Send funny emojis with characters from all films and animated Star Wars series
Pros
Cool, top-quality and excellent lightsaber controller
Massive appeal for Star Wars fans
Well-suited with Android as well as iOS phone types
Cons
Tracking problems and narrow field of view.
You are trying to find compatible Videos and games.
Download Star Wars VR
4. YouTube VR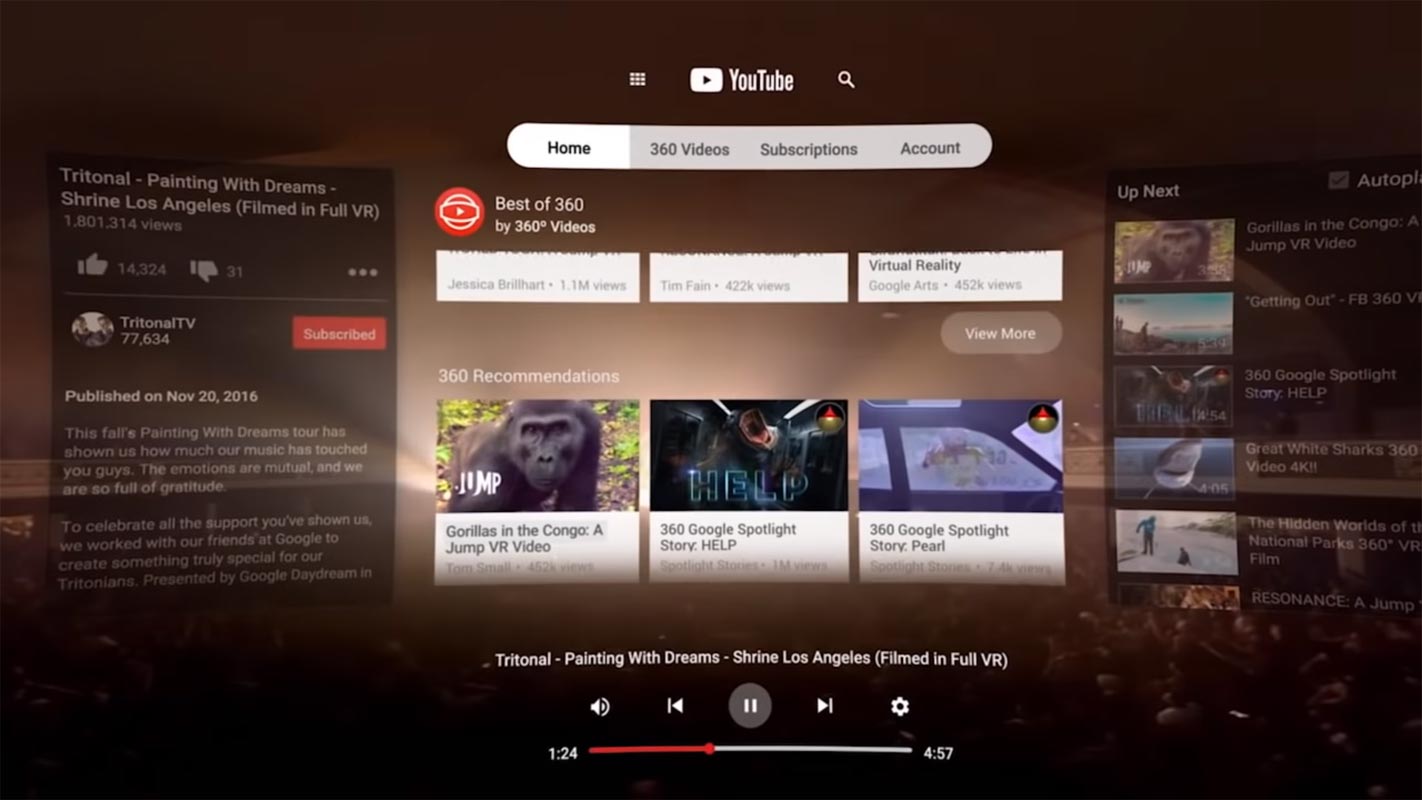 Since 2015, the YouTube platform has been receiving videos in a 360-degree format. In the desktop version, there are small arrows that allow us to browse the video during playback. YouTube VR was developed to adapt this material to viewers in virtual reality. Continue reading for more features such as;
Watch Youtube Video Content
Users can continue to watch all YouTube video content, whether in 3D, 360 degrees or rectangular in VR. Videos in a standard format can be viewed in the specially designed theater mode of the application on a large screen virtual screen.
The Voice Command
The search and determination are carried out by voice command or using a keyboard. Google said that the change between these two controls was simple and without problems. The application also allows users to watch videos and browse at the same time.
Integrated Spatial Audio
In addition to the visual content, Google has also incorporated the so-called spatial audio into YouTube's VR application, which offers depth and distance to the sound according to the viewing direction of the viewer.
In it, you can search the videos with your voice and accounts with the same functions, for example, subscriptions, playlists, etc. The videos that were not rotated in 360 can be easily seen; these videos are displayed side by side as if it were a giant movie screen.
The only bad thing about the platform is that the quality of the video depends on the person who uploaded the video.
Key Features
You will enjoy the wild experience of a 360-degree movie.
With this application, you will feel in a present horror movie.
The application itself feels polished and intuitive.
YouTube VR is the most satisfying virtual reality.
Pros
Users have awesome experiences
Cons
You may face Functionality Issues, as with any programmed app, things can go wrong sometimes.
Download YouTube VR App
5. Titans of Space Cardboard VR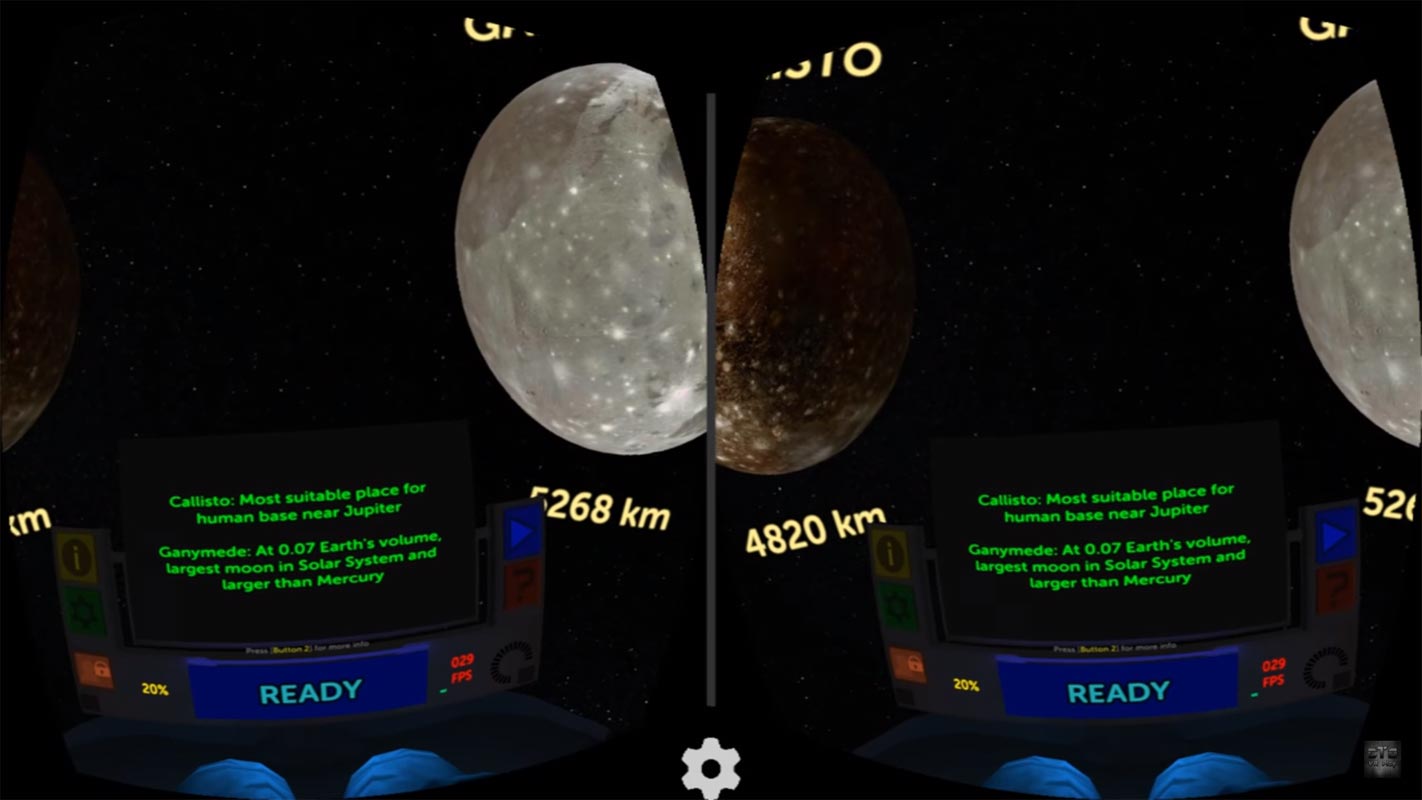 This app is indeed to make the reality of space first hand and personal. You have total control over where you drive, how fast you are on the road and even a drift correction function that keeps you on the right track.
Bluetooth Keyboard Menu For Easy Navigation
Users can control the speed of the tour using a Bluetooth keyboard or by selecting the menu buttons. The pace of the trip is natural and can be adjusted. During this virtual reality tour, you will see help and options for various things you can do. The application is still in active development; the possibilities are updated regularly.
Great Soundtrack
Comparison of planets and moons size, a dynamic soundtrack, and total control of tempo! And again, menu in several languages, drift correction mode, information texts, and the extra killer feature 50 minutes of storytelling!
Runs On Various Devices
You can compare the size of the planets with a soundtrack that suits the route you choose. The application contains textual information and a narrated story that lasts almost an hour. It runs on different virtual reality devices but was developed primarily for Google Cardboard.
Key Features
Enjoy complete control over the pace and depth of your very own tour through a variety of options.
Experience a great full tour
Sometimes there are pages of additional information with additional details.
Feel the right dynamic soundtrack for your tour.
Pros
Ideal for devices where the scene regularly rotates
Applications that make a cheap cardboard a great value
The titans of space convey the greatness of our universe.
Cons
Some reported being stuck on the loading screen
Download Titans of Space Cardboard VR View
Conclusion
Google Cardboard is a revolution in the virtual reality industry. It's an incredibly simple technology: a magnet, a pair of lenses, and a significant cardboard box. Google Cardboard generates intense virtual reality experiences. So these are my five best Google cardboard virtual reality apps, which will remain until the next best game batch comes out, enjoy. If you use any best apps better than this, comment below. We will Include them in this article If users feel the app is better than the above apps. If you love the above VR apps, you should Try our Best Three AR measuring apps.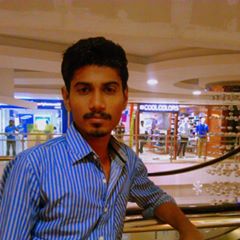 Selva Ganesh is the Chief Editor of this Blog. He is a Computer Science Engineer, An experienced Android Developer, Professional Blogger with 8+ years in the field. He completed courses about Google News Initiative. He runs Android Infotech which offers Problem Solving Articles around the globe.