Several years ago, we saw virtual reality as very distant. We've seen it in movies and at technology fairs, but we never thought we could enjoy it so fast and with a variety of content that goes beyond games. Virtual reality is right here, let's enjoy it. The beauty is we can achieve this with the help of your mobile. Compare with other Manufacturers, Samsung Gear VR has a lot of apps, due to they are collaborating with the Oculus. They are working great as expected. You can experience this feature fully in Samsung Galaxy Flagship phones from S6 devices to new devices.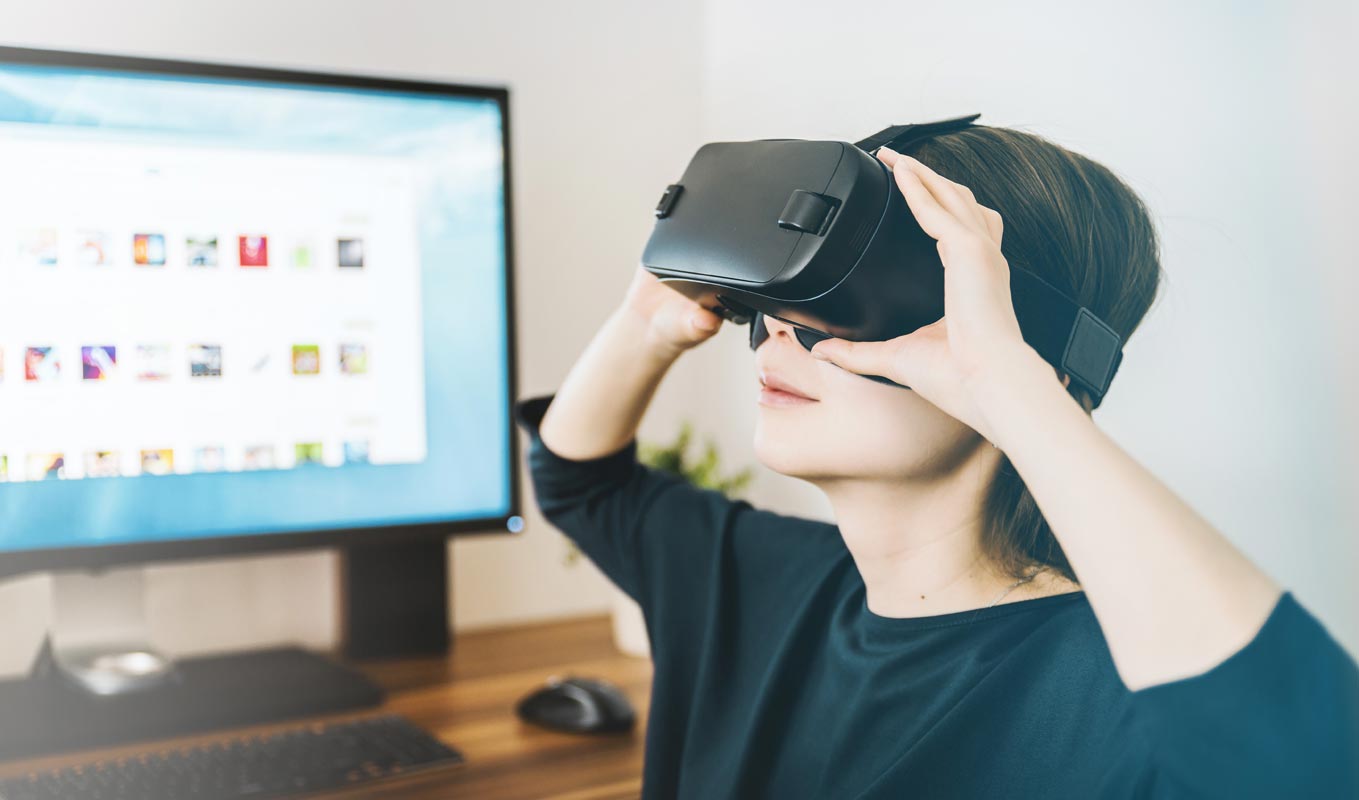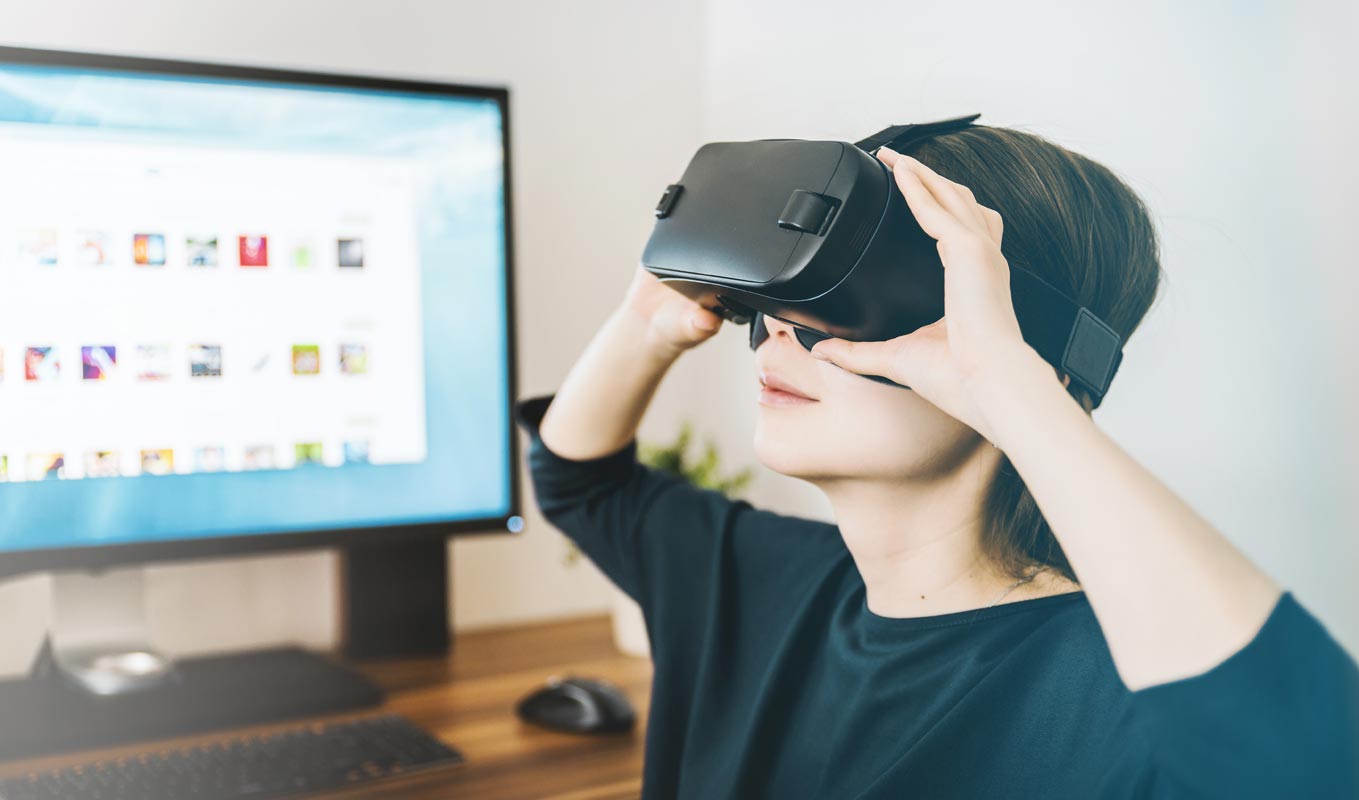 Best Samsung Gear Virtual Reality apps
Now you can enjoy the contents of the virtual world thanks to wearables such as Samsung Gear VR, virtual reality glasses, or augmented reality glasses. Not only can you enjoy the games, but you can also even record your vacation with the Samsung GEAR 360 camera, which lets you shoot in 360 degrees and see those images again anytime.
I have selected the working and well rated VR-GEAR apps for you. I eliminated some apps that have bugs and crash even if they are best. Some apps may be paid apps, but they are worthy of purchasing.
1. Minecraft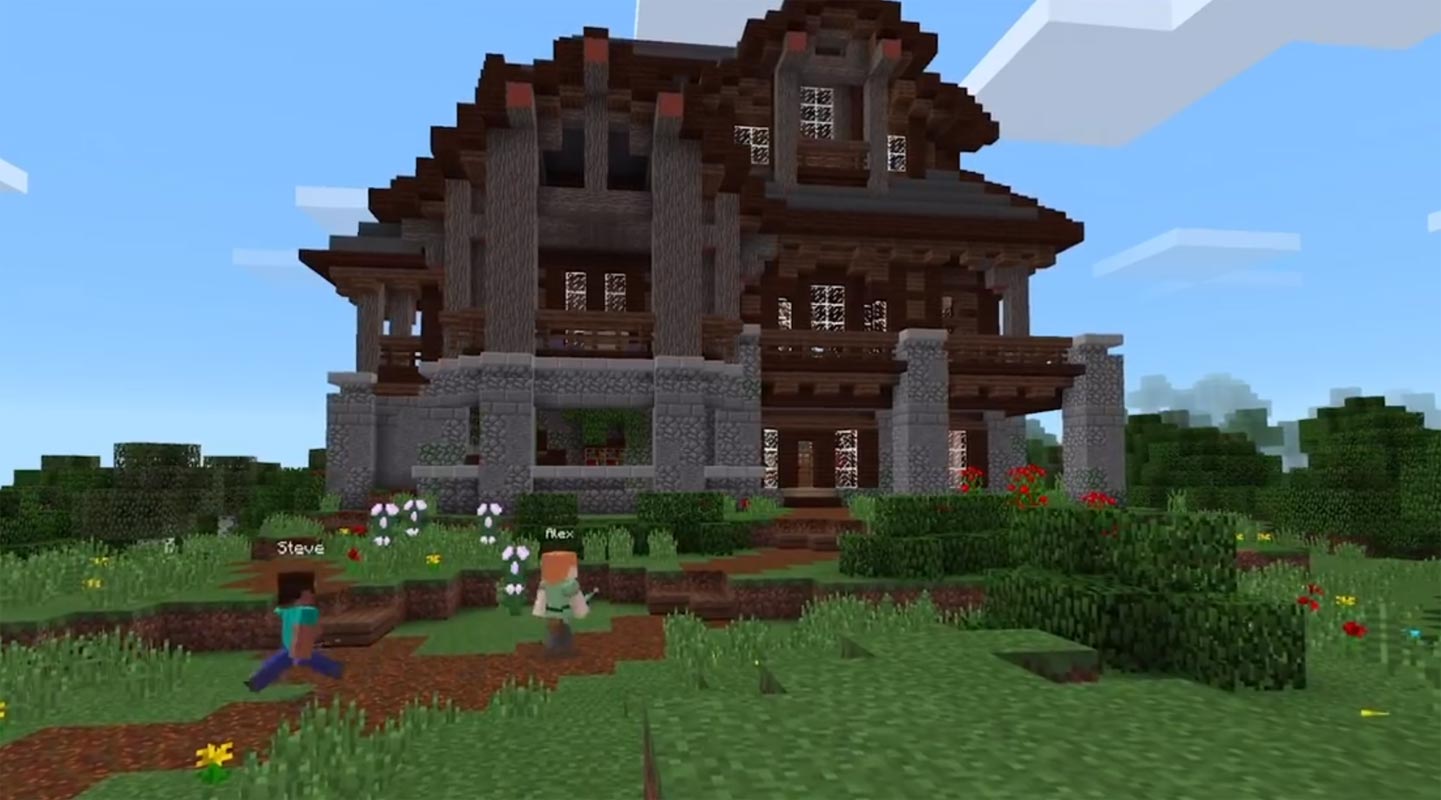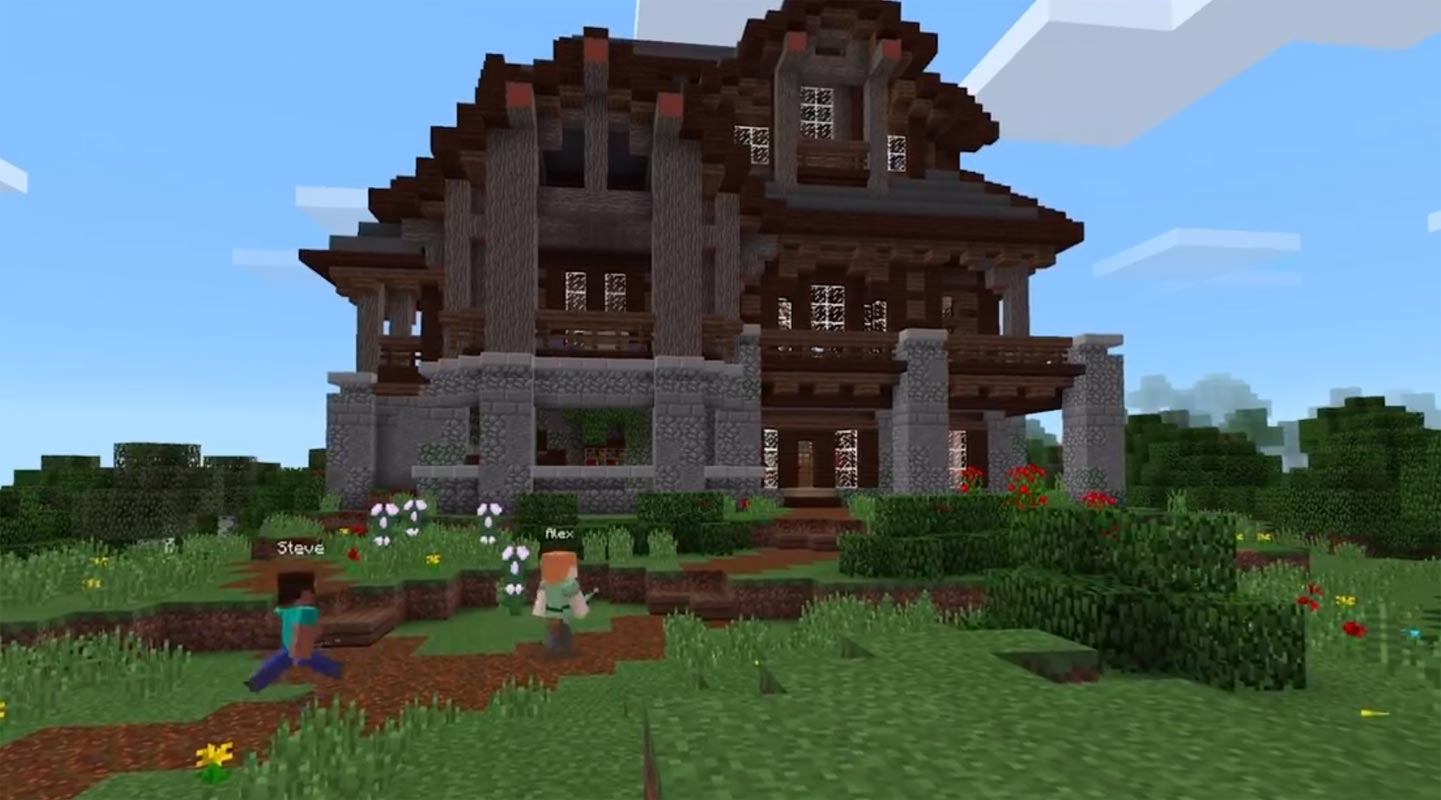 Minecraft in virtual reality? If Gear VR does not fly off store shelves, we never know what it's going to do. This edition of Gear VR is virtually the same as the other versions and offers survival and creative modes as well as multiplayer action, only now dive into the block worlds.
A Real Journey Experience
Playing in the first person is a real journey, but it can also be overwhelming, so you can switch to a window view by touching the touchpad, where the game is played on a TV in a pixilated cabin.
Experiencing (Minecraft) in virtual reality makes it more abstract than more visceral, said an expert in a blog post announcing the game. Go from the feeling of playing the game into your world and look for a vine that will leave a strong impression on you.
With A Million Faithful Users
Why is Minecraft so important? It's hard to say whether Minecraft needs virtual reality players or whether Virtual Reality needs Minecraft, with its more than 100 million faithful users, to support its continued growth as a gaming platform.
Assuming that the game is evolving as well as its counterpart to the Pocket Edition, which already seemed quite forceful to the users, both sides could win the relationship.
Key Features
Fits Note 5, Galaxy S7 edge, Galaxy S6, and Samsung Galaxy S7
In Galaxy S6 Edge, you could slide your very own phone into a Gear virtual reality headset
Jump right into the paradisiacal world you created.
Minecraft: Gear VR Edition is almost identical to the Pocket Edition
Pros
The controls are fully tailored to virtual reality.
It helps you with the feeling of being present in this world.
You can visit worlds built by your friends.
Cons
Good screenshots could be better
Download Minecraft VR
2. Oculus Rooms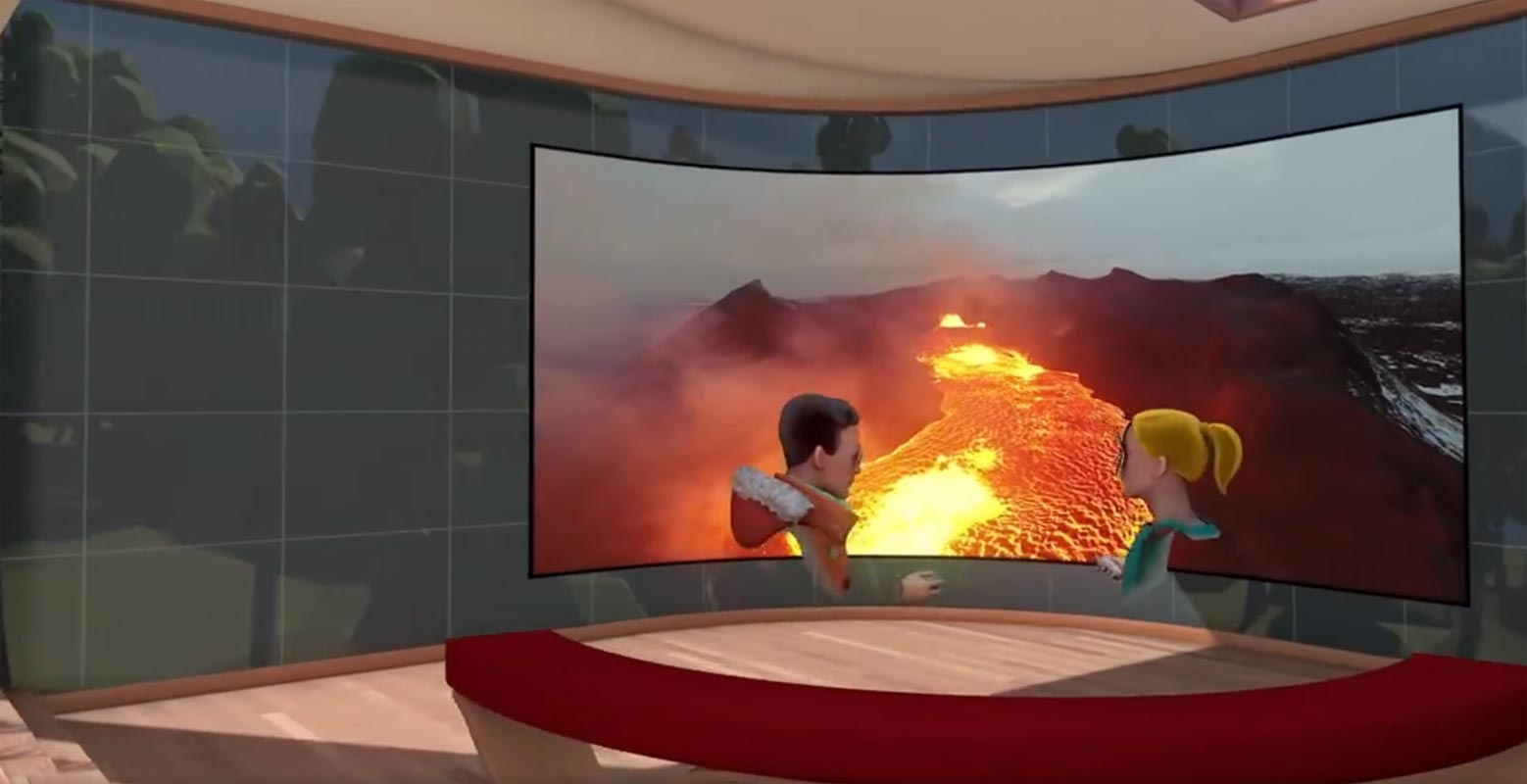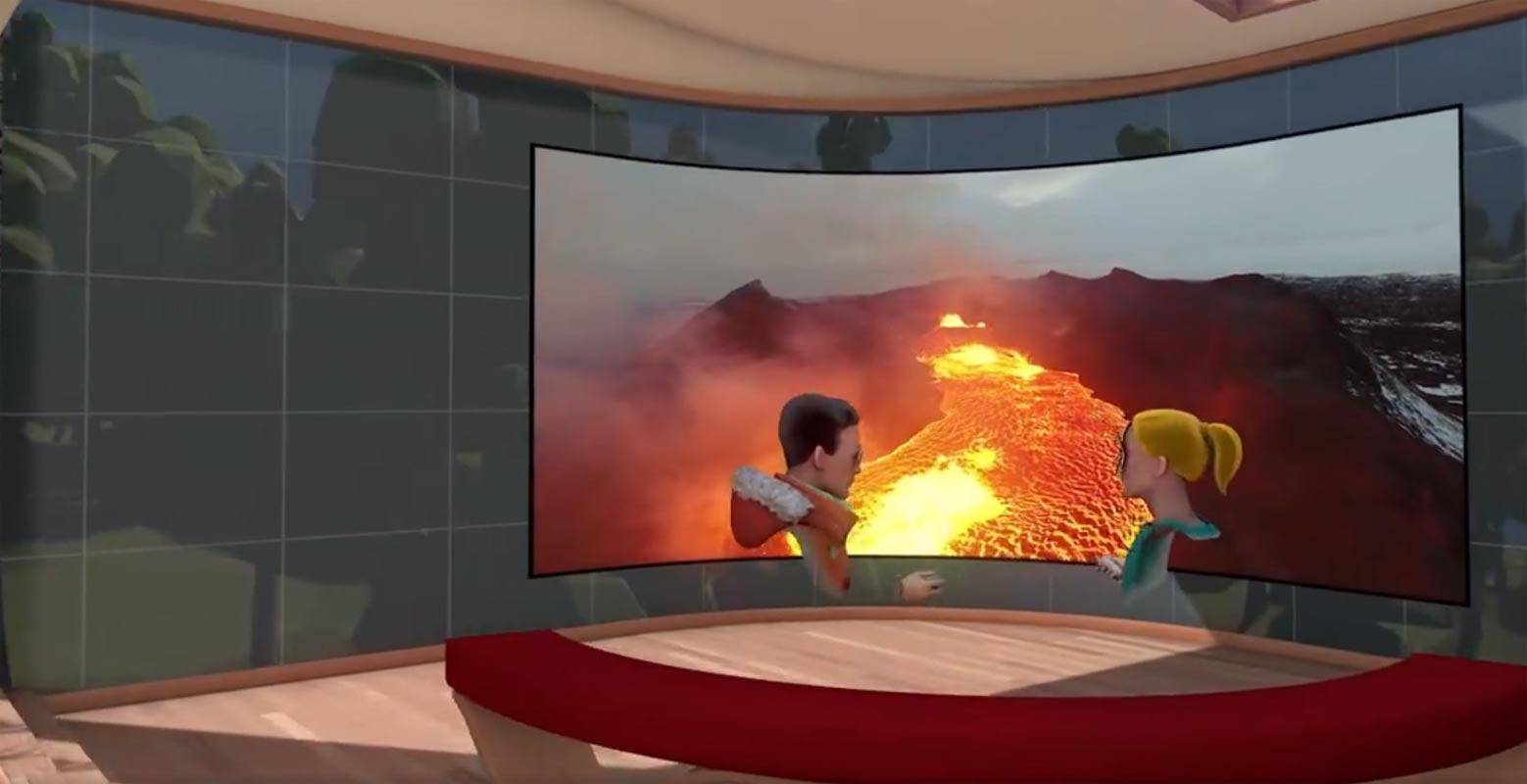 Do you have friends who also have the Gear VR? If this is the case, you should immediately purchase the Oculus Rooms for free. If your friends have a Samsung phone, but no headphones, they may be convinced by Gear VR.
As the name implies, this application allows you and your colleagues to perform together in a virtual space. So you can chat, play a handful of board games, watch videos together, and get into multiplayer games.
Just Like Viewing Movies On A Theater Screen – This is particularly intriguing to watch movies and videos. It feels like watching your movies on a screen the size of a theater. I've stopped using my iPad to watch videos, mainly because its screen size is not comparable to a larger virtual one.
One thing I have to complain about is the nose pad. I know that there is no uniform size for the nasal pillows, but Go's too big. Even if the earpiece is fixed firmly over my eyes, a light will leak, or I could see the ground.
It's not a deciding factor if you never look down too much, but in my opinion, this is probably the biggest mistake for Go. Some other funny virtual reality apps I've enjoyed might not be compared to Oculus. The Oculus has something for everyone.
Key Features
In Oculus Rooms you can go virtual reality with your friends.
You can hang up in your personal space; you can customize the look
Invite friends, play games, watch videos, or share applications together.
The room invites users to find ways to help their friends.
Pros
The Oculus application offers great experiences
Great construction quality
Far superior to the basic premium
Cons
Tracking the room or tracking the location could be better
Download Oculus Rooms VR
3. Virtual Virtual Reality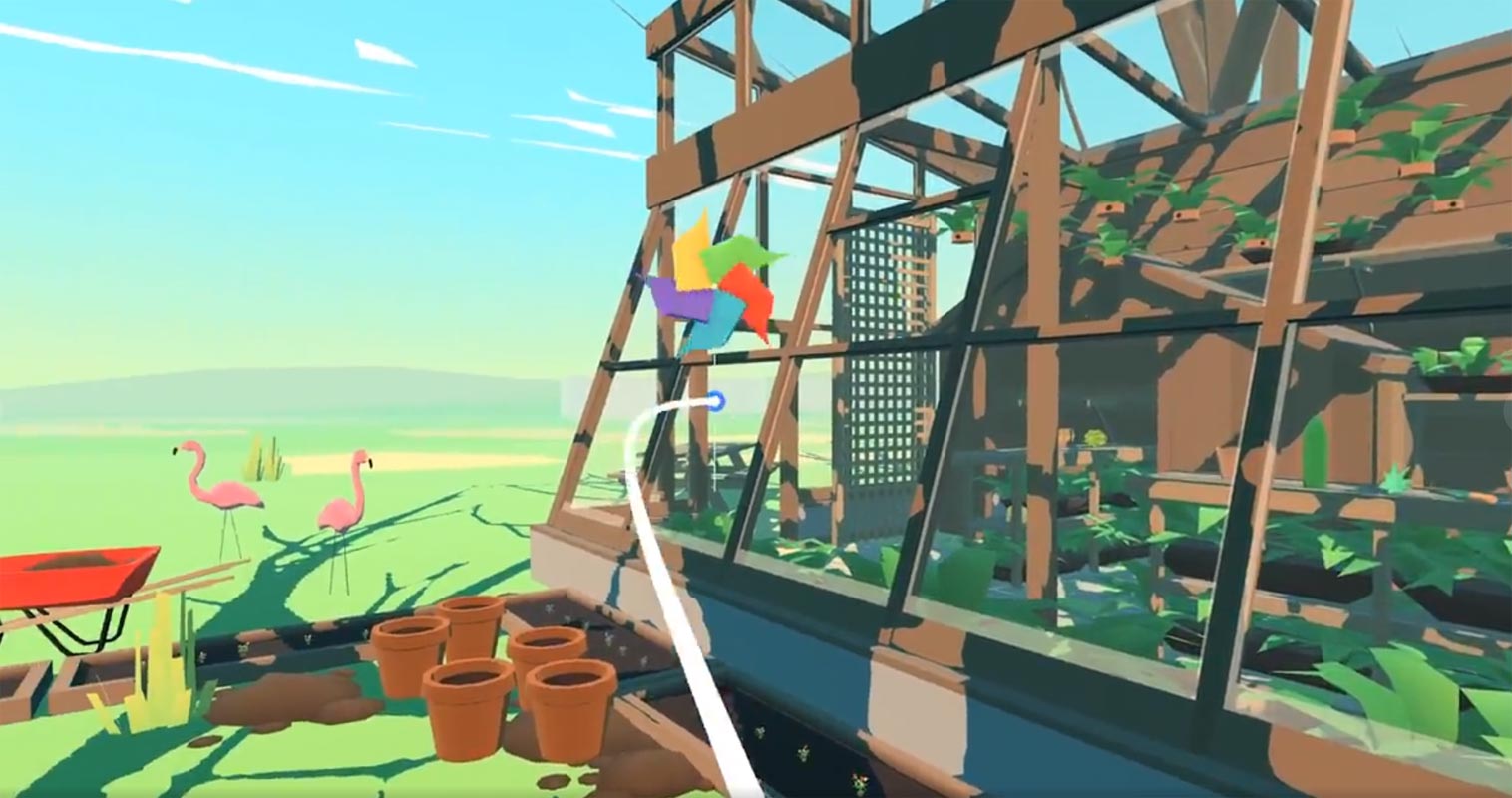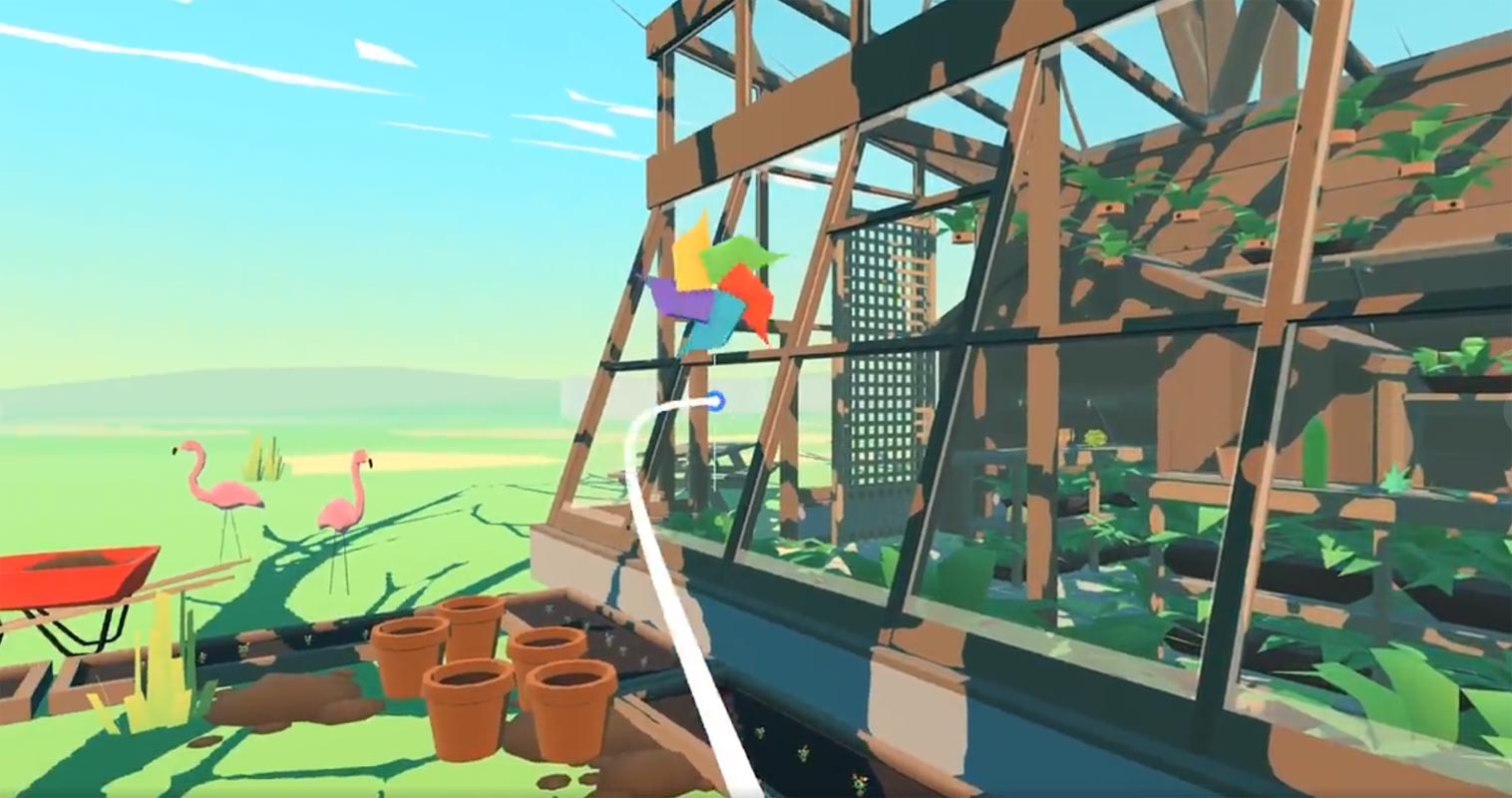 Virtual reality is based on a curious future and something ironic because of the platform we play on. It is a journey into a future where people are dependent on the realities of virtual reality.
Authentic Roller Coaster- One of the best experiences in VR thanks the strength of the argument and the twists available. We are facing a genuine roller coaster of emotions for the player, making reaching the end of the game the last thing you want.
That may be a lot of effort, and it is too! What makes the development of virtual reality meaningful? The potential value of entertainment is clear. Immersive movies and video games are good examples.
It Has What You're Looking For- After all, the entertainment industry is worth millions of dollars, and consumers are always interested in new things. Virtual reality has what you are looking for.
Key Features
With Virtual Virtual Reality, you can switch between realities.
The VVR initially enjoys the inherent comedy of virtual reality to achieve a significant effect.
The Virtual Virtual Reality thrives on the discovery, comedy as well as revelatory revelation.
Pros
Effective and great communication
Cons
Some Users are spending a lot of time in this virtual world.
Download Virtual Virtual Reality
4. End Space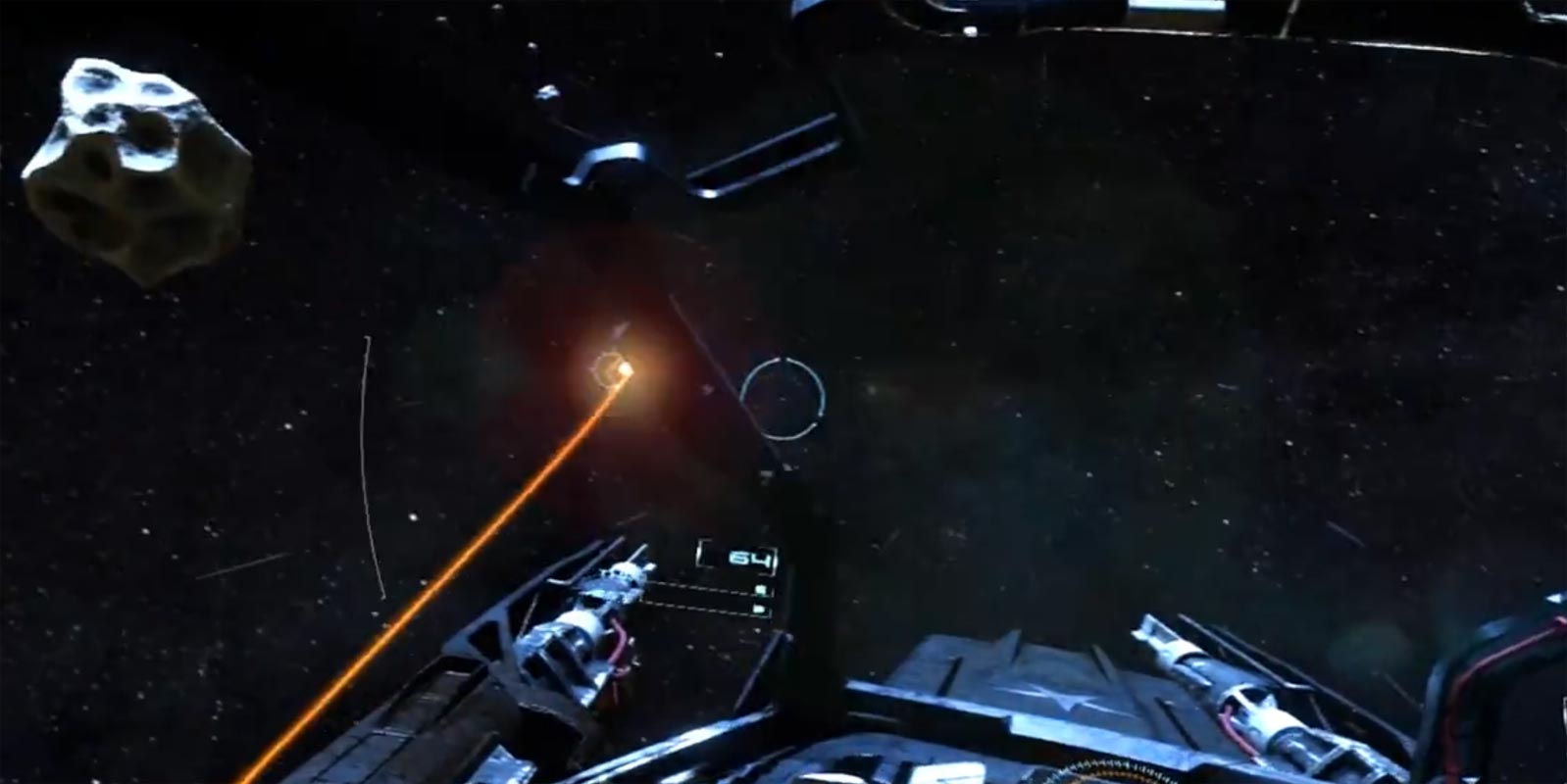 Ever wanted to fly the Millennial Hawk? Here's your chance. In this game, you feel in the cockpit of a spaceship. The difference to other games is that you have to be aware of what's going on, because the enemies will not only come to you from the front but also from above, below and anyway! Beware of your back!
End Space VR is a wild forest firefighter, a converted web designer and an independent game developer by night. In just ten months, the designer developed the stunning End Space VR with no prior knowledge in game development.
Lovely Gameplay- End Space Virtual Reality has engaging gameplay. The End Space immersion is excellent and also the graphics are such suitable types when we compare them to the VR games currently being sold on the AppStore.
With the triple-A graphics and the use of the tremendous 3D positional audio, End Space VR offers the most impressive and exciting VR experience on the market
Key Features
Beautifully designed rooms to fly through
Comprehensive VR experience with graphics and 3D sound
The endless game with waves of increasingly difficult opponents
Powerful improvements to your ship and your weapons
Pros
Cons
The fight lacks certain intensity
Download End Space
5. WITHIN VR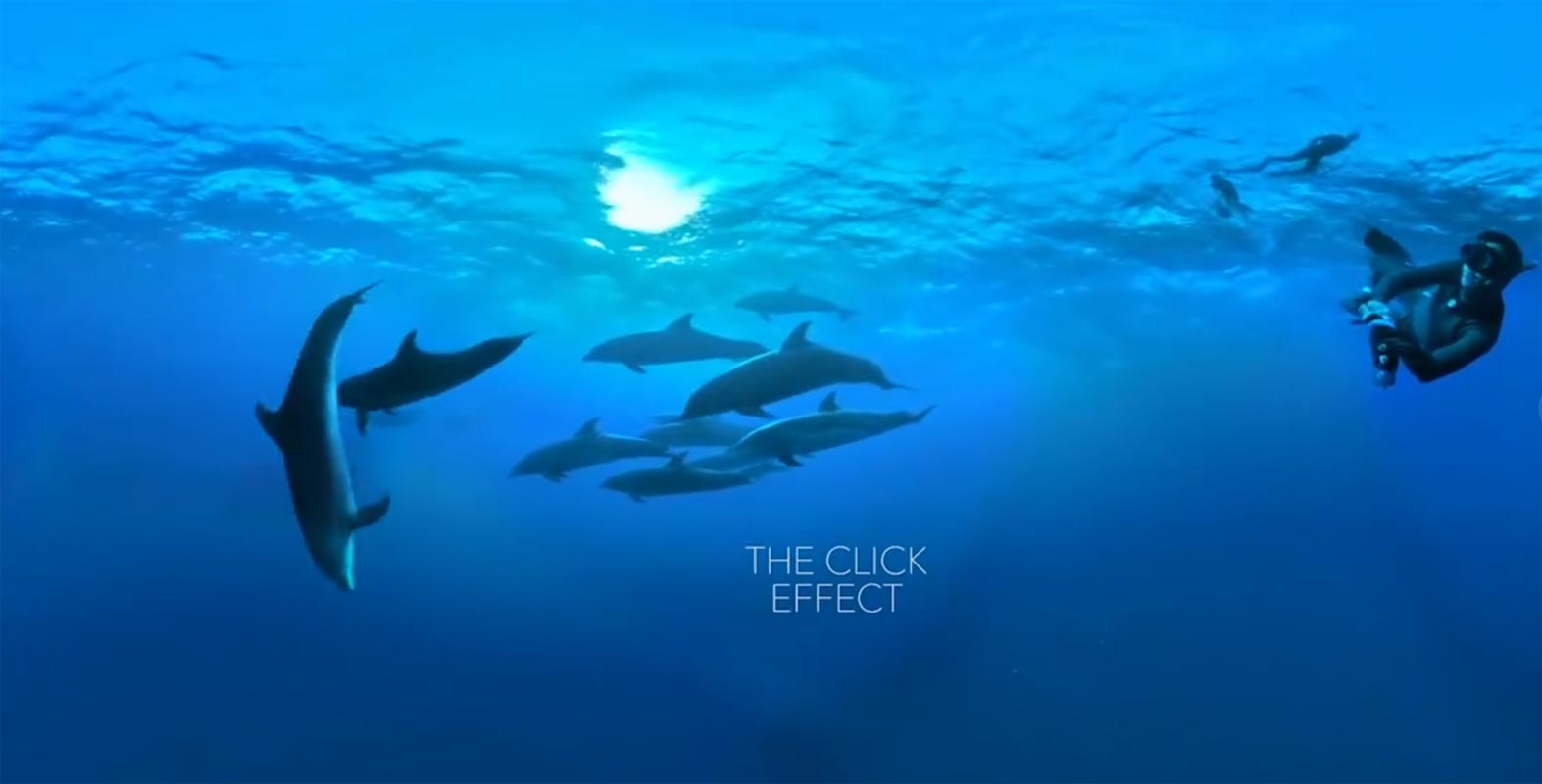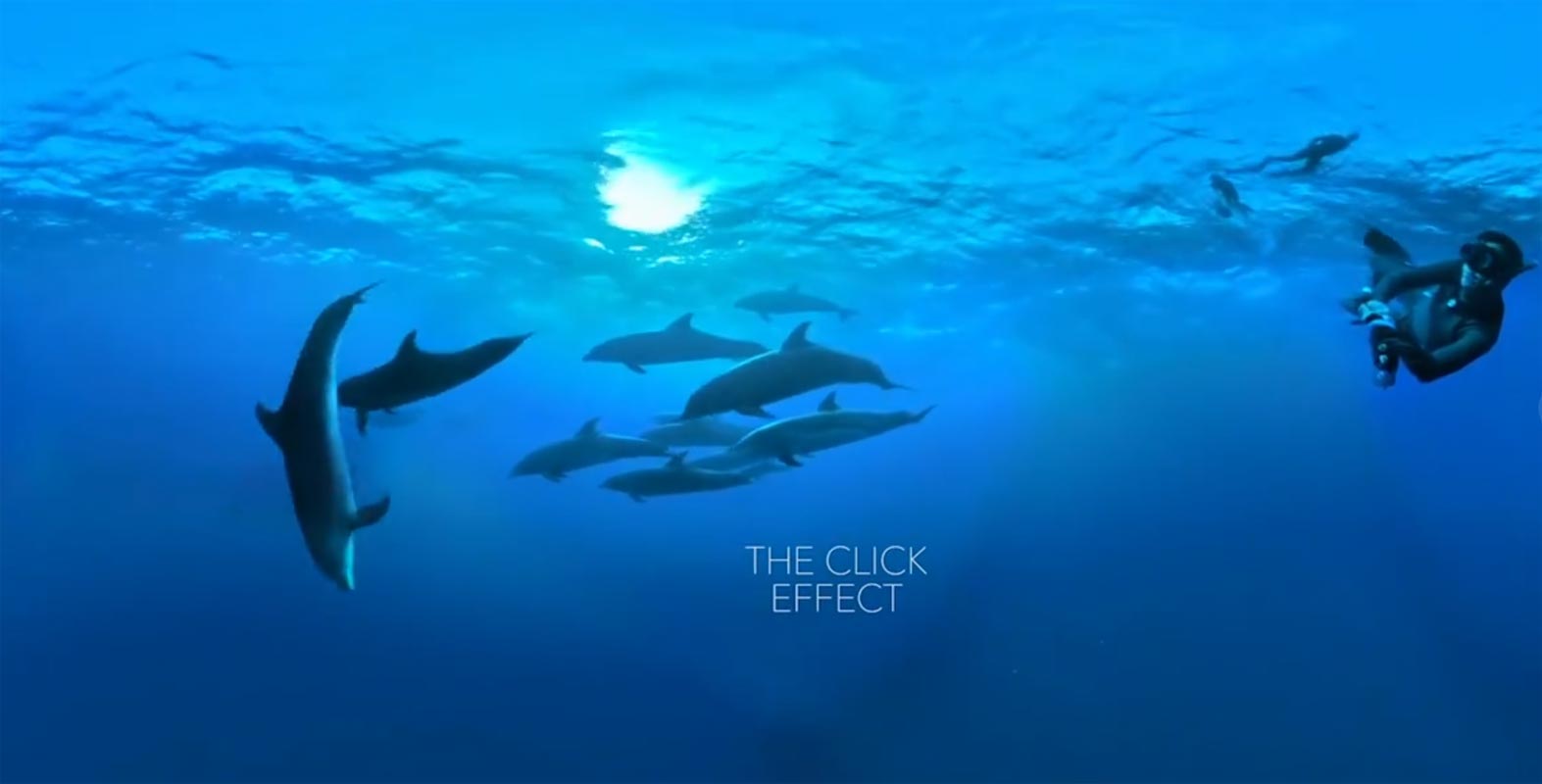 Entertaining, Innovative, and informative content! You can see documentaries and stories in different environments. For example, it has catatonic, which is a frightening experience in an institution.
More Content
The Within user interface is wonderfully simple and has several useful features, but in some ways, these are not enough. There was not much content in the application before, which they have added but as they even add more, you want to be able to find exactly what you are looking for.
Even if you're reading this review, you might think, "Hey, Nat Geo in the within sounds pretty good, I think you will see it there although I'm sure that within will present it for a while!
At this very moment, It seems Within is more concerned with being a place where high-level creators can host their projects in a public environment that is easy to address others.
Easy Experience
The within VR offers a range of tricks to make the experience easy and straightforward! The important thing is that you can download or transfer all available videos. This means that you can take it with you when you leave Wi-Fi, and on the other hand, if your phone has space, you can still see with the transfer.
Fortunately, even in virtual reality, the video player is easy to use and works well without saturating the screen. After all, every video you see can be shared on social networks, such as Twitter, and email at your fingertips
Key Features
Within is indeed free as well as easy to download.
Most professional video content in VR and 360
Here you will find everything from mini-documentaries to animated short films.
Works well without overloading the screen
Pros
The user has incredible experiences
Cons
There is no way to be informed about new content.
Download WITHIN VR
Top Free Gear VR Apps
More Free Apps
Check Complete list of Supporting Phones
Conclusion
Most of these options are games, but with Gear VR, users can do much more. Whether you want to enjoy a futuristic city with a personal Jetpack or spend a particular moment in your private theater. With the VR Gear, you can dive into VR and enjoy your life to its fullness. If we missed any best app, comment below, we would Include them also If it is good. Like Gear VR, Bixby is underrated in Samsung Galaxy Devices. It can do a lot of things that Google Assistant can't do.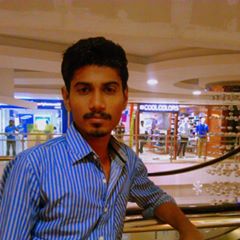 Selva Ganesh is a Chief Editor of this Blog. He is a Computer Engineer, An experienced Android Developer, Professional Blogger & addicted Web Developer. He runs Android Infotech which offers Problem Solving Articles around the globe.