With the rise of mobile technology, original chargers have become essential to a seamless mobile experience. However, in recent years, many mobile companies have started to exclude chargers from the box leading consumers to purchase them separately. Despite the cost-cutting measures behind this change, using original chargers is highly recommended as they not only ensure the longevity of your device but also enhance its charging capabilities. You can buy an official Samsung Galaxy S23/Plus/Ultra Original Chargers using the below ways.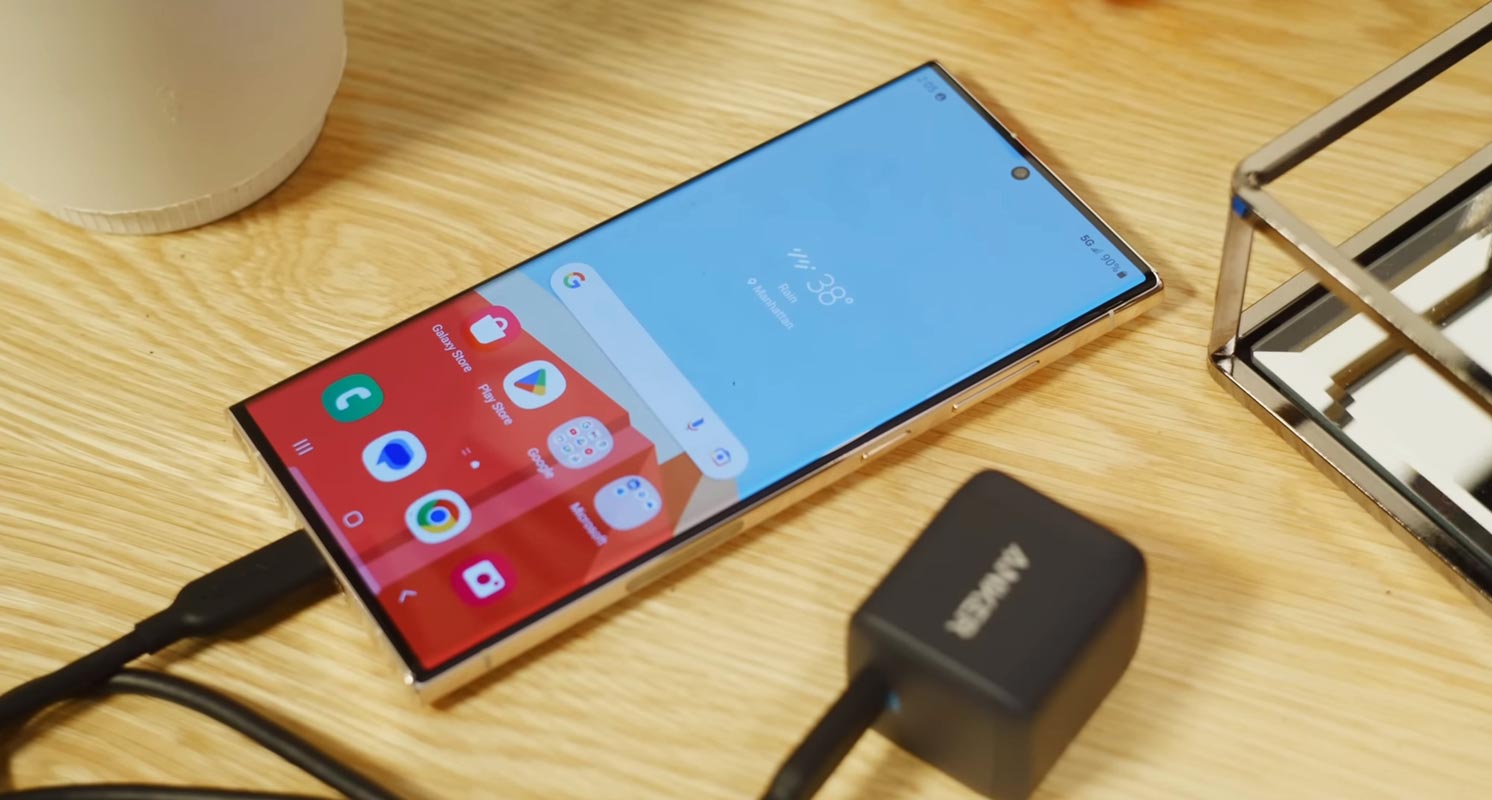 Buying an Official Samsung Galaxy S23/Plus/Ultra Charger
The Samsung Galaxy S23 Series does not come with a charger, so it is essential to purchasing one separately. Several options are available, including the Samsung 25W Charger, the Samsung 45W Charger, and the Samsung 65W Charger. In this guide, we will discuss the features and benefits of each charger to help you make an informed decision.
Samsung 25W Wired Charger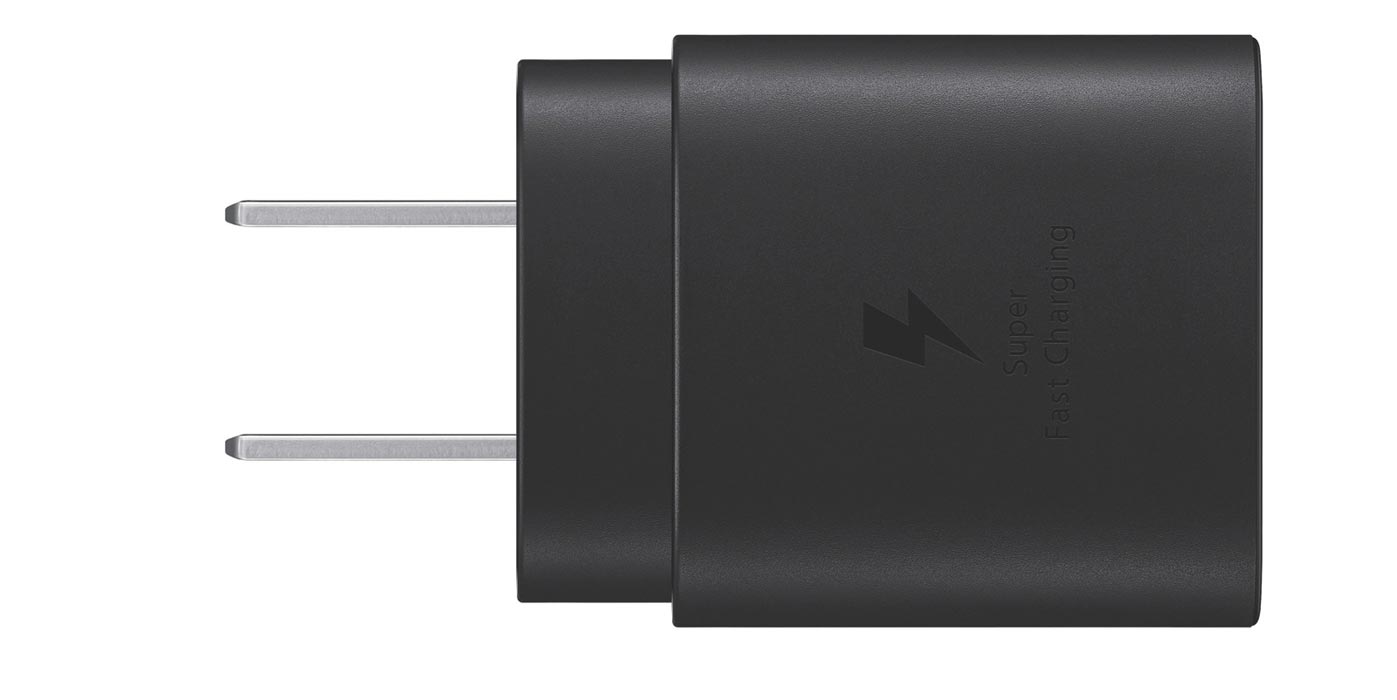 All Samsung Galaxy S23/Plus/Ultra supports 25W Chargers. The Samsung 25W Charger offers fast charging of up to 25W for compatible devices such as cell phones and tablets. It comes with an AC adapter plugged into any standard wall outlet, delivering up to 3 amps to give your phone power at a faster rate than a standard 1A or 700mA charger. The charger also comes with a detachable USB-C to USB-C cable, providing flexibility and allowing you to charge your phone from any other USB-C power source, such as a computer or portable battery. With the included Quick Start guide and 1-year product warranty, this charger is an excellent option for fast and reliable charging. The current price is around $35.
Samsung 45W Wired Charger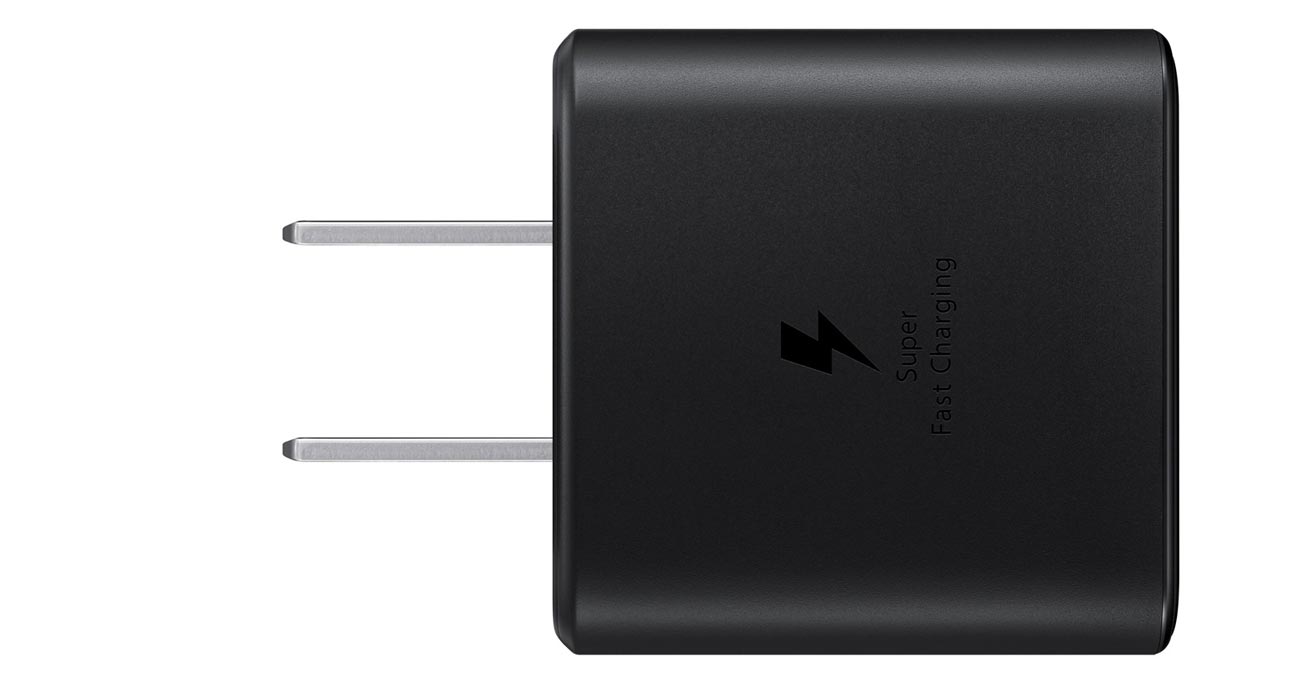 Only Samsung Galaxy S23 Plus/Ultra supports a 45W charger. The Samsung 45W Charger offers fast charging with a power output of up to 45W. It is compatible e with devices such as Samsung, iPhone, and Google Pixel. With this OEM (original equipment manufacturer) charger, you have the assurance that it was tested and had genuine certifications. While you may find knock-off 45W chargers for a lower price, it is worth investing in the car charger for a phone that costs as much as the Galaxy S23. The charger gives you access to Samsung's "Super Fast Charging 2.0" if the phone or tablet su ports it. The current price is around $50.
Samsung 65W Wired Charger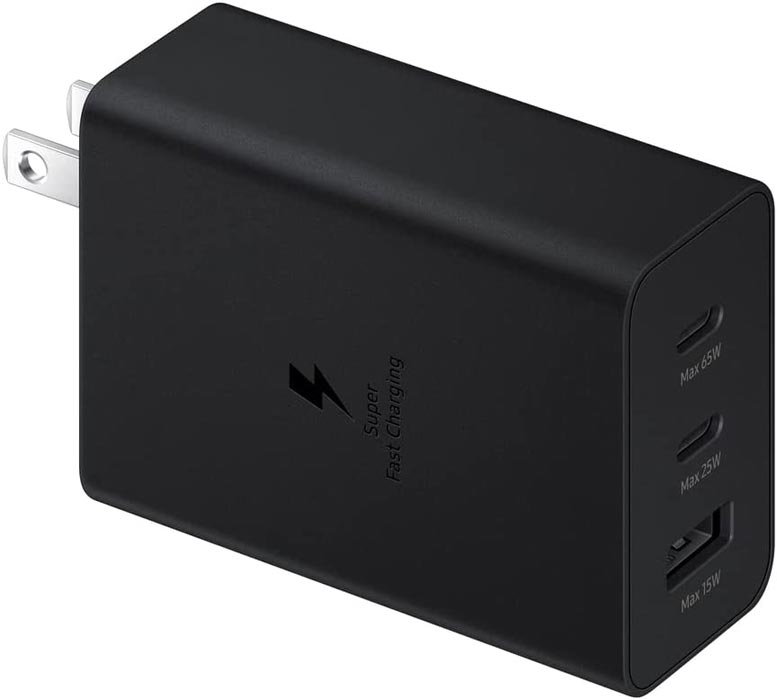 None of the Samsung Galaxy S23 mobiles support 65W. But when you want to charge multiple devices, it will be helpful. The Samsung 65W Charger, also known as the Power Trio Adapter, can charge three devices simultaneously. It boasts fast and reliable charging with a total power output of up to 65W, making it ideal for powering up a wide range of devices, from earbuds and laptops to phones and tablets. The charger is also universally compatible, maximizing your charging time—the current price s around $60.
Samsung 15W Wireless Charger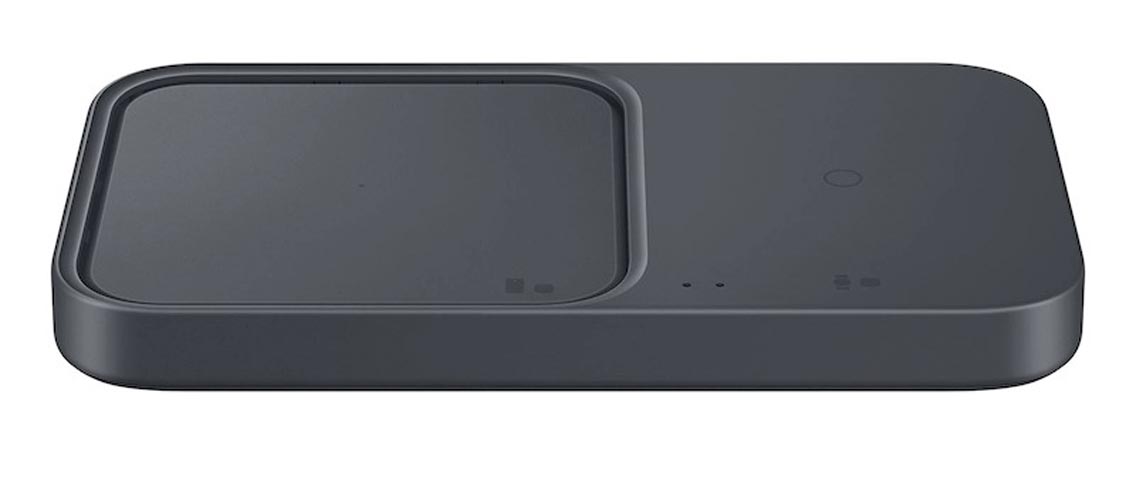 All Samsung Galaxy S23/Plus/Ultra supports 15W Wireless Chargers. Get a quick charge with the Super Fast Wireless Charger, offering up to 15W Fast Charging com ability with USB PD and Adaptive Fast Charging adapters. Charge multiple devices at once, whether your phone and watch or earbuds. The built-in cooling fan ensures fast charging. Its slim design fits in any space, and the LE  indicator shows the charging status with different colors. The LED can also be dimmed for a peaceful sleep. The current price is around $60.
Buy 15W Wir less Charger at Samsung
Buy 15W Wireless Charger at Amazon
Wrap Up
Before Buying a Charger, Check whether the Charger is Compatible with Your Mobile or Not. When You Have Samsung Galaxy S23, 25W Wired or 15W Wireless Charger is Enough. The choice of which charger to buy depends on your needs and preferences. The Samsung 25W Cha ger offers fast and reliable charging, the Samsung 45W Charger assures genuine certifications and compatibility with a range of devices, and the Samsung 65W Charger provides the ability to charge multiple devices simultaneously.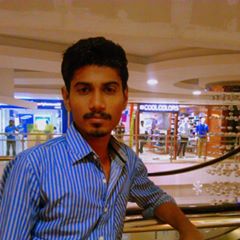 Selva Ganesh is the Chief Editor of this Blog. He is a Computer Science Engineer, An experienced Android Developer, Professional Blogger with 8+ years in the field. He completed courses about Google News Initiative. He runs Android Infotech which offers Problem Solving Articles around the globe.