Without this word, you can't live in Recent Internet Life. Everybody is taking about this. But No one clearly explains what it is. You may have been hearing about Article 13 for some time and be wondering what it means? Well, in this article, we will tell you all you need to know about the EU's Article 13, as well as explain the differences between this new law and the existing copyright law. This is going to be a resourceful article for many people; so, get relaxed and read through.
Digital Copyright Law
Simply put, Copyright is the legitimate right that allows content creators and artists to have full control over how their materials are shared online. This is a law that controls the sharing of contents online. The law was passed by the European Union and is consists of quite a lot of directives. Anyone who attempts to share protected materials online must ensure he/she has licensed over the content; else, the platform that hosts the content will be penalized. Recently, a new directive is under consideration; it is called the Article 13 directive. This new directive will hold firms fully responsible for any material shared on their platforms or websites.
What's up with the European Union's Article 13 Directive?
Article 13 you've been hearing about for some time now is a proposal for a decree of the EU Parliament and Council on copyright in the Digital Single Market. It is more like an attempt to restructure the existing copyright law for internet users; it will undoubtedly affect the current liberty most people have to share things online. Websites will now have to be careful of what they share to their readers and ensure it doesn't breach the Article 13 copyright law. However, this is yet to become a law; it's still a directive. Not until all general states hallow the rules in legislation in their countries, then, it becomes a law.
Article 13 is a section of the EU Copyright Directive covering how potentially copyrighted contents should be shared on the internet. This year will make it 18 years since the European Union had looked into its copyright policy; many things have changed, and this law needs to improve a bit.
European Union has defined Article 13 as "copyright rules fit for the digital era." Georgia Shriane, the senior associate solicitor in the commercial & technology team at law firm Boyes Turner, says, "This is only an update to copyright law for the digital age of today, it is designed to prevent pirating of original copyright material online, where posts can go viral very quickly infringing the creator's rights."
When this directive passes through various legislations in member states and eventually becomes a law, all internet platforms including YouTube will increase its restriction on copyrighted contents. All contents that will be uploaded on any platform online must be licensed to ensure that all earnings generated by the material go to the original owner.
Still on this directive, for all we know, it will not affect platforms such as encyclopedias (Wikipedia), Github, as well as cloud storage services. The sharing of memes and GIFs will still be feasible under Article 13. Interestingly, musicians and creators will be compensated relatively under this new law.
Whom will this directive affect?
The directive will affect mostly online content sharing service providers and platforms such as SoundCloud and YouTube. However, the legislature clarifies that the target of this directive is to restrict people who exploit copyrighted contents for their profit without having licensed rights. As we have earlier said in this article, the Article 13 directive does not apply to platforms which offer cloud storage services. Also, Wikipedia is exempted in this law because it pointed out an exemption of "not-for-profit online encyclopedias."
Furthermore, communication services are exempted. However, unlike WhatsApp where the shared media is between you and the receiver, there will be restrictions to the copyrighted media contents you will want to share with your twitter followers. The sharing of memes had been on the debate to see if it should be banned; but, internet users can still share memes as far as they are funny and not portraying any deep meaning. Gifs also survived this directive; people will still enjoy sharing gifs online under the upcoming law.
People have been concerned about the survival of memes and gifs under the new law because they are usually crafted from copyrights movies, series, TV shows, and entirely other patents. It is somewhat interesting that internet users can still share memes and gifs. According to Google, there are still "legal uncertainties" on this newest version of the EU's copyright directive which is being updated. "The details matter and we look forward to working with policy-makers, publishers, creators, and rights holders, as EU member states move to implement these new rules." Google.
"The onus will be on, for example, social media platforms will have to filter their contents to ensure that users do not go against the copyright of a content shared on their platform," says Shriane.
Copyright vs. Article 13
Copyright is already a law that has been passed out for quite a long time ago by the European Union. On the other side, Article 13 is a directive which combines with quite other directives to enforce the copyright law. Thus, article 13 is under copyright and not a law on its own. What is happening now is that the Article 13 directive is being updated to reshape internet usage and how patent files/contents are shared online.
Final words
Before now, article 13 has been nicknamed "the MEME ban" because that was seen as the main focus for directive being updated. Well, what else could anyone have thought? These gifs and memes are often crafted from copyrighted media content, and most of the people publishing it are not legally licensed to share them.
Article 13 vote has been accepted by the EU Parliament; however, it doesn't imply that its effectiveness has been enforced. We may see Full Enforcement in Around 2021. Each country and member states within the European Union will have to approve this law after being deliberated upon by their legislature before it becomes officially implemented.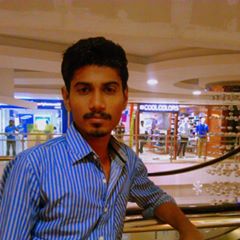 Selva Ganesh is a Chief Editor of this Blog. He is a Computer Engineer, An experienced Android Developer, Professional Blogger & addicted Web Developer. He runs Android Infotech which offers Problem Solving Articles around the globe.