Using one of the below methods, You can Disable Infinite Scroll on Google Search Results Page. Google recently implemented continuous scrolling in its search results, which has caused some concerns among users. This change has made it more difficult for users to access the footer and has caused the browser's scroll bar to act unpredictably. Despite these issues, some users may prefer the convenience of being able to scroll through an endless stream of results. However, for those who prefer the traditional search style, there are options available to switch back to a 10-results per-page format.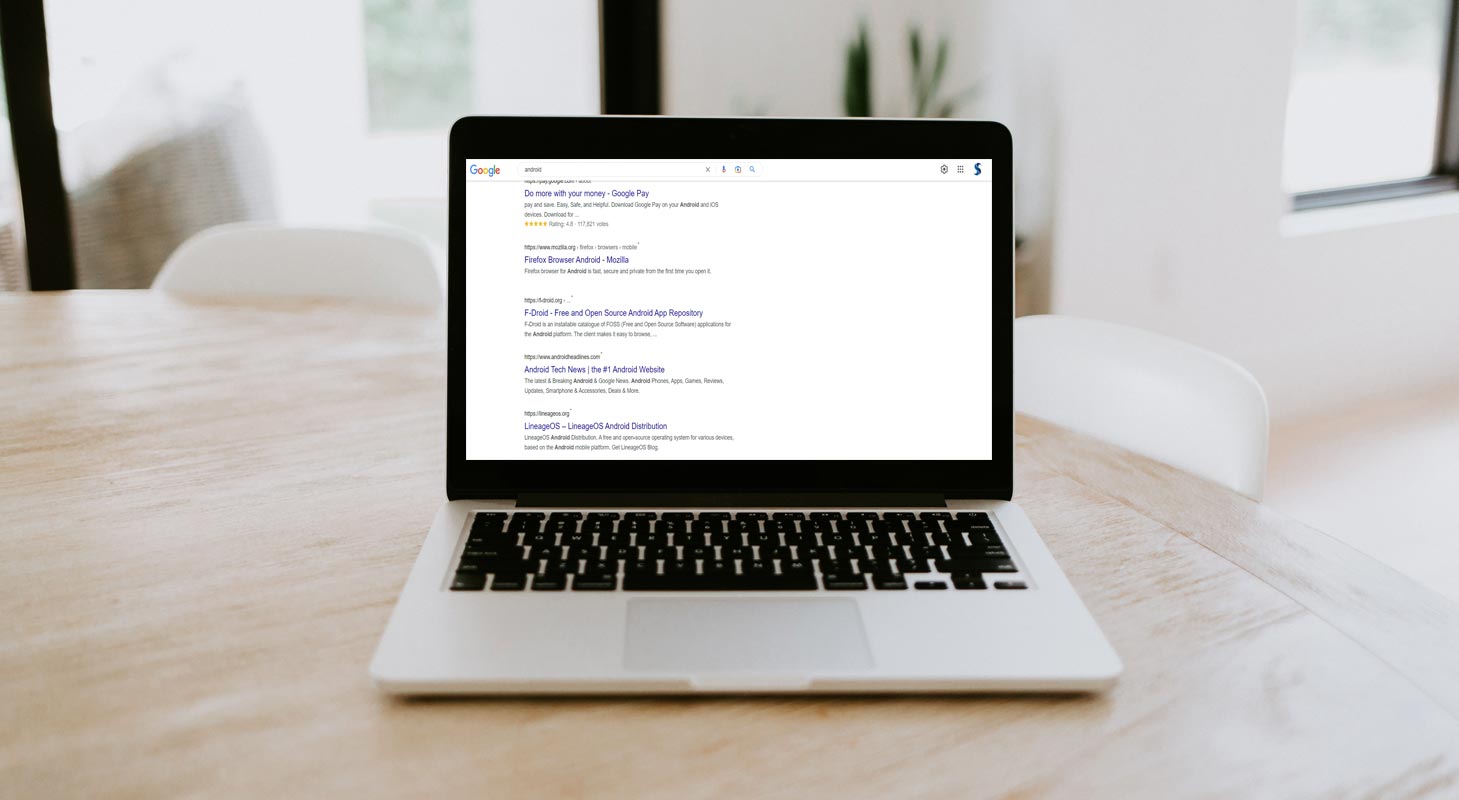 Infinite Scroll in Google Search Page
The new "continuous scrolling" feature has already been launched on mobile web and Android. This feature eliminates the need to click the following blue number in the sequence, as you can keep scrolling. It will be available in English, and more languages will be added later.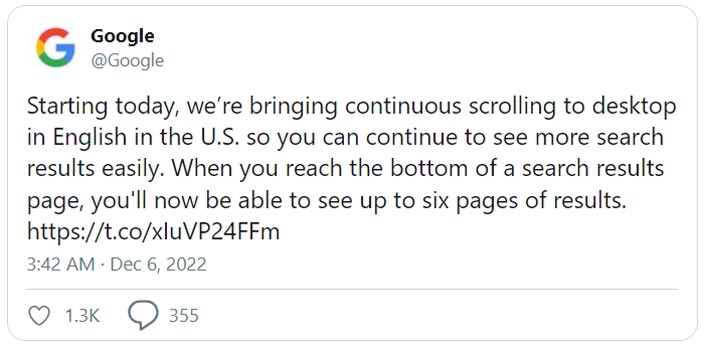 The engine will automatically load another page of content as you reach the end of the first page of results. While some appreciate this feature, others are against it as they feel it creates a never-ending wall of links. One user has expressed concerns about losing the location where they clicked a link, unpredictable behavior of the browser's scroll bar, and more. Google has a new Side Search feature to address these issues, but those who prefer the traditional way may still find this change challenging.
Why do Some People Hate Infinite Scroll?
One of the reasons for the opposition to continuous scrolling is the difficulty in accessing the footer, which holds the location settings in Google. Is there a way to disable this feature in Google Search? Yes, a workaround allows you to switch to the old searching style with ten results per page. Here is how to do it.
Disable Infinite Scroll in Google Search Results Page
Method 1: Using Google Results Per Page Settings
To turn off continuous scrolling in Google Search: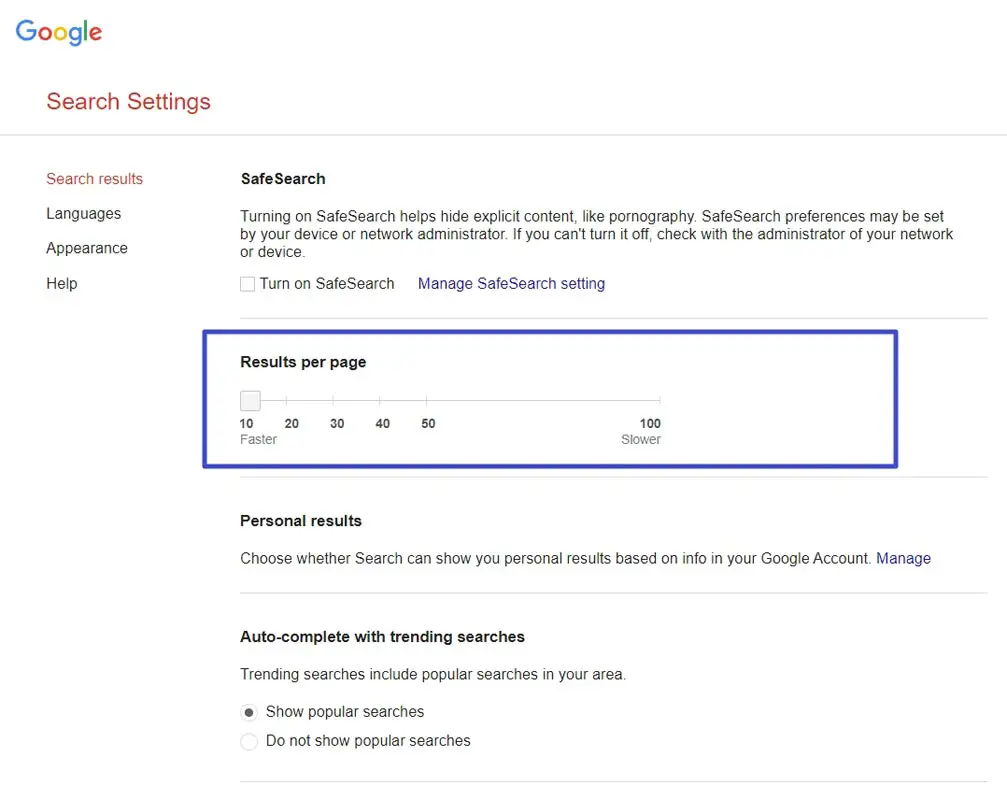 Launch Chrome and navigate to the following URL.



https://www.google.com/preferences?hl=en&fg=1



Select ten under "Results per page" and hit "Save" at the bottom.
You will now see the search results in the traditional style, with ten results per page.
Method 2: Changing Google Results Location Settings
To revert to the conventional search style in Google, follow these steps: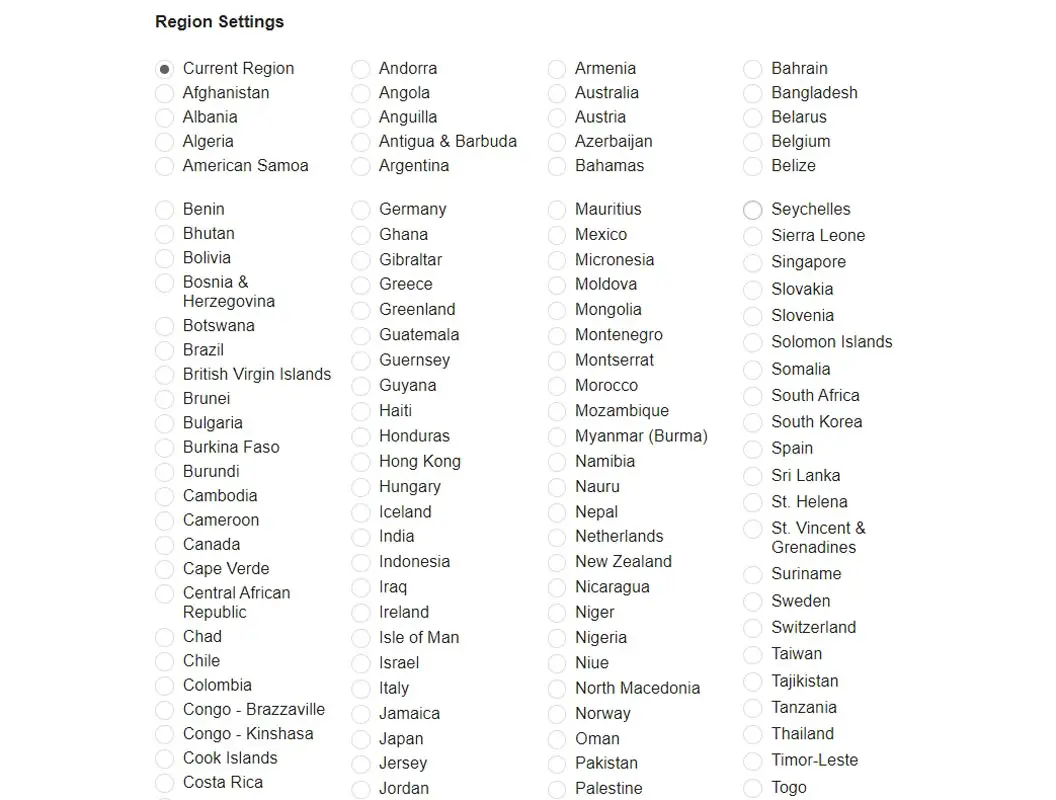 Launch Chrome and navigate to the following URL.



https://www.google.com/preferences?hl=en&fg=1



Scroll down and choose the different countries under region settings.
In the 'Region Settings,' select a region other than 'United States,' such as Canada. Note: Some parts may not have the infinite scrolling feature locked in. Also, It may affect your search experience when you search for nearby search results.
Keep in mind that changing the region may affect the relevance of your search results, as they will now be tailored to the selected area, which may not align with your desired results.
Method 3: Alternatives
Alternatively, you can consider using other search engines, such as Startpage, as it fetches results from Google. The motto here is to disable infinite search, So, You can't get the same Google experience in other search engines. So, Other than Startpage other search engines may not give you the same experience as Google.
Wrap Up
Continuous scrolling in Google Search has been implemented on mobile web and Android devices, with more languages to follow. Some users have expressed concerns about the new feature, such as difficulty accessing the footer and unpredictable behavior of the browser's scroll bar. The choice ultimately comes down to personal preference and the relevance of the search results. If you have further questions or concerns, feel free to share them in the comments below.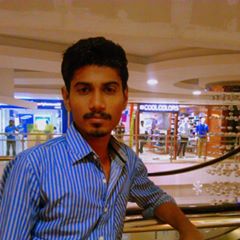 Selva Ganesh is the Chief Editor of this Blog. He is a Computer Science Engineer, An experienced Android Developer, Professional Blogger with 8+ years in the field. He completed courses about Google News Initiative. He runs Android Infotech which offers Problem Solving Articles around the globe.