In My testing, Upcoming Microsoft Edge will be used by most of the users. It may not Overtake Chrome, But, It should be a Hit Browser. Windows PC users may soon switch their default web browser to this new version of the Microsoft Edge browser, which is based on Chromium. For quite a long time now, the tech giant has been working and testing this version of its web browser (Edge) to see that it provides a similar experience to what you will get from Chrome. This updated browser is still under development, and as such, you cannot use it; however, some people are helpful to flex the browser to the extreme, taking note of its features and functions. It is said that this browser will be far better than the current Edge browser, which most Windows users have stylishly ignored.
The next version of Microsoft Edge will be based on Chromium tech
Although Microsoft is designing this browser specifically for its Windows 10 OS, other versions of the operating system will be able to run this browser without issues; to prove this, mspoweruser tested this new Edge browser on Windows 7, and it worked perfectly. You will be familiar with the design (interface) of this browser if you are a Chrome user. However, Microsoft will include its unique features, tools, as well as an animation so that the browser stands out to beat your current default web browser.
From leaks, it appears that this browser will prompt you to import your browsing history, bookmarks, passwords, and favorites from your current default browser (Edge or Chrome). Also, you will be provided with unique skins in which you are expected to select one and start surfing the internet right away. There will be lots of exciting features of this app, many of which would be what we have seen in Google's Chrome browser. This chromium-based Microsoft Edge browser will be compatible with all Windows PC and promises to deliver a compelling internet experience.
As expected, this browser will support extensions; users can install various browser extensions from Microsoft's official extension website. Users of this browser can as well make use of Chrome extensions as the browser will include support for that. Quite a lot of features are available in this beta version of the browser, which was just leaked a few days ago. As the first version of its kind (Microsoft Edge browser based on Chromium), we expect to see a lot of useful built-in tools and functionalities which would be upgraded further in later times. The Microsoft Edge browser is getting to the next phase, and it will challenge all the current popular PC web browsers.
Task Manager- RAM Management
I Know you all curious about this. Yes, Microsoft Edge Handles RAM Management Smoothly. With or Without Extensions. To Explain clearly, I added some screenshots for Chrome and Microsoft Edge.
You know, All browsers based on Chromium projects moreover use the Same amount of RAM (Opera, UC Browser). If Microsoft Edge handles better RAM Management, It can grab most of the users.
Made for all versions of Windows OS (10, 8.1, 8.0, 7)
Already, this beta version has been tested on Windows 7, and it worked great. When the official version is released, it will work correctly on Windows 7, 8, 8.1, and 10).
We Advise you to Enroll for Beta Program; you will get a Regular patch for the Browser. If you are like to test, you can download below.
This browser will support many features you have seen in Chrome and Edge alongside some additional highlights from Microsoft. No one is yet sure when this browser will launch; however, whenever it is released, expect to see a Chrome-like browser named Microsoft Edge.
What More
I am currently using Microsoft Edge regularly. In my opinion, It is very Fast and Smooth compare with Old Microsoft Edge, Say 10 Times Fast and Smooth. And Ping time and Latency is also great- It is Important for fast Browse Experience. In some situations, It takes over Chrome. We will wait for the official full release with some enhanced features.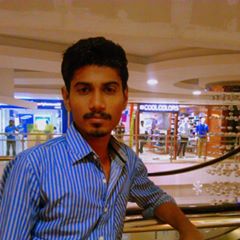 Selva Ganesh is a Chief Editor of this Blog. He is a Computer Engineer, An experienced Android Developer, Professional Blogger & addicted Web Developer. He runs Android Infotech which offers Problem Solving Articles around the globe.