When Any Flagship released there will be a News about this Score everywhere, But is this 100% correct? Spreading News is the job of every website. So Don't conclude everybody is spreading Unnecessary things. But Here we want to bust some Myths about this Score. Are you about to buy a Smartphone just because DxoMark has ranked it high in their camera testing phase? Don't buy it because of the score. The DxoMark may be wrong in camera testing, and we all do have different preferences when it comes to purchasing a Smartphone by its camera quality and features. This article will help you to understand how the Dxomark rating system work and why you should not look at the main score only when making a purchase decision. In short, we will expose the DxoMark rating system and help you to understand why you should not rely on their rating only.
What is the most important thing you look for when it's come to buy a Smartphone? Probably you will consider the quality of the camera, RAM, design, size of the gadget, video making features, color scheme, the name of the brand, popularity and definitely, the online reviews by the existing customers. We made our choice with different characteristics, and we all have a different preference. Then how could we buy a Smartphone just because DxoMark ranked it high in their camera testing rating?
Like a Smartphone has many features and we look for them when buying one, a mobile camera has many features too. That's why looking at the leading score of a Smartphone's camera at Dxomark is not enough to decide whether to buy it or not. There have been many other things to consider like flash, exposure of the camera, noise, lens, texture feature, and artifacts, etc.
What is DxOMark and why there is so much news about them?
DxOMark is the part of DxO Labs who launch this fantastic idea to make the technology lovers surprise. Their business model is based on testing the results and features of the camera (any type of camera including Smartphone). According to the DxOMark, they do not charge any money to check the camera, but they cost a fee to advice camera hardware companies, and this is how they earn money.
DxOMark has been in the news much time for the limited reviews of some mobile and believed that they took money as well to ranked them high and increased the sale of mobile. There isn't any proof regarding this claim, but still, some people believe that their reviews are not 100% honest every time.
How DxOMark work?
DxOMark is an independent company, claimed to test and write honest reviews about cameras. According to their official statement, they check every camera by passing it through 50 photography challenges. They do not just take a photo and start writing about the camera quality, but they make the photos from the camera from all possible ways including outdoor and indoor scenes, nature, pictures with and without flash and nigh mod, etc.
DxOMark is being trusted because of their commitment to testing every camera in the same way. This gives users a quick idea about the camera quality. They also examine the in-built features of the camera which use to enhance the quality of the photo etc. Their score also includes the ranking of camera sensor noise, resolution, lens, texture, color and exposure. This is why people love to read reviews about cameras on DxOMark.
Some Camera Tests to Prove the Score Doesn't matter
So, Let's play a Game. Here we provide three Samples with the Indication of A, B, C. see the photos and Compare yourself, which is better? In the end, We will show the Actual Smartphone and Its DxOMark. Image Credit: Mrwhosetheboss
Sample 1: Bright Environment
Sample 2: Low-Light Environment
Sample 3: Zoom and Dark Environment
Conclusion About Samples
The three different scenarios, some zoom photos and cut out the Exact things to show How much details can be displayed in the pictures.
A- Google Pixel 3
B- Samsung Galaxy Note 9
C- iPhone XS Max
But, if you Refer the scores, you can easily conclude our statement.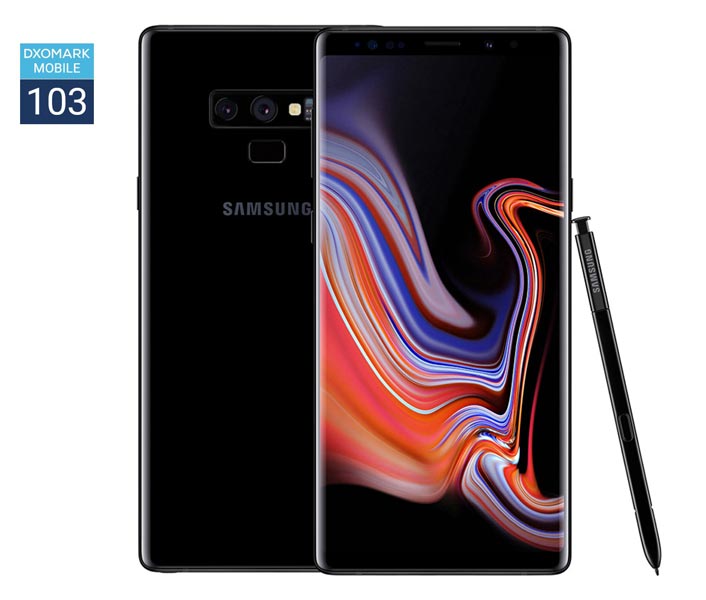 So, You now understand the Good scores mean Not Good Photos. The same concept As a Mobile Camera MP size Doesn't matter.
Should you rely on DxoMark rating?
The quick answer to your question is no. One simply cannot rely on the rating of the camera given by the DxoMark. Their website is indeed the best place to get some idea about the camera, its quality, and features but using their given score to make a purchase decision is not a good idea at first place.
There are two reasons which make us say that you would not rely on their rating and their rating could be wrong. First, the company's overall score for a mobile camera may look high but what about the features they are rating separately? The second reason is its business model. As mention earlier, the company sells its services to other mobile brands which help them to improve the quality of their camera. Indeed, there is nothing wrong with that but somehow do we know that there no conflict of interest exists when DxoMark rate a mobile phone of their customers?
Overall rating vs. the individual rating
The overall rating of a mobile camera is not enough to judge its quality and features. For example, a camera has been rated high because of its overall features, but it is not very good when its come to take selfie where on other hands, the second camera does not get an excellent overall rating but good in terms to take a selfie. Tell me which one you select if your primary motive to use mobile camera is to make a selfie? Probably, you would choose the second and low rated mobile phone.
So, it is essential that we do not rely on the overall rating of DxoMark and understand first the reason for buying a mobile phone with a specific camera requirement. Let's take another example from DxoMark's website.
The website has given 109 scores to Huawei Mate 20 Pro camera and 101 to Google Pixel 3. When we talk about their individual score, we will found that Google Pixel 3 has high scores are compared to Huawei Mate 20 Pro camera. Same like that, these individual scores are further divided into many headings like exposure, color, autofocus, texture, artifacts, and flash, etc.
Huawei Mate 20 Pro camera has an overall high score, but Google Pixel 3 has more artifacts scores as compared to Mate 20 Pro. So, relying on their ratings or ranking is not a good idea until you know your motive to buy a Smartphone with a good camera. You are not like Our David..:); you know Pixel 3 is best in Camera.
Customer and buyer relationship
Foxconn, HTC, Samsung and Huawei are the primary customer of DxO. The company gives them advice regarding improving the quality of their camera. Now, this makes DxO bias their opinion especially when a company makes a camera after the consultancy of Dxo. The company probably not likes to talk negative about their customer's products, especially when they are the one who advised them to bring specific quality in their products.
Conclusion
The Problem is some Mid-Techie guys easily suggest to others because of the scores like this. Here we are not judging or saying that Dxomark rate wrong or take money for the increasing rating, but we have to understand that it is not a complete solution provider to choose a camera and we should also recognize a buyer and seller relationship where the service provider is always having some limitation and conflict of interest.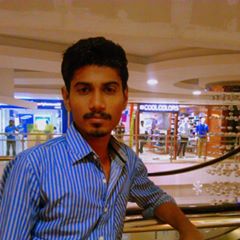 Selva Ganesh is the Chief Editor of this Blog. He is a Computer Science Engineer, An experienced Android Developer, Professional Blogger with 8+ years in the field. He completed courses about Google News Initiative. He runs Android Infotech which offers Problem Solving Articles around the globe.