Google announced a new Rewards program for users. Now, you will get some points depends on how much you spend on the Play Store. It is not limited to only apps. You will get a reward for Movies, Books..etc. When you have enough points, you can redeem them when you purchase the products within the Play Store. Sign Up is entirely free for all users. It is now wholly justified for developers to charge the applications they have developed, but what if you could not afford to spend everything on digital products! Fortunately for you, there is a way to avoid most of these fees, and it's by earning Google Play Points that you can use to purchase the most excellent apps and games.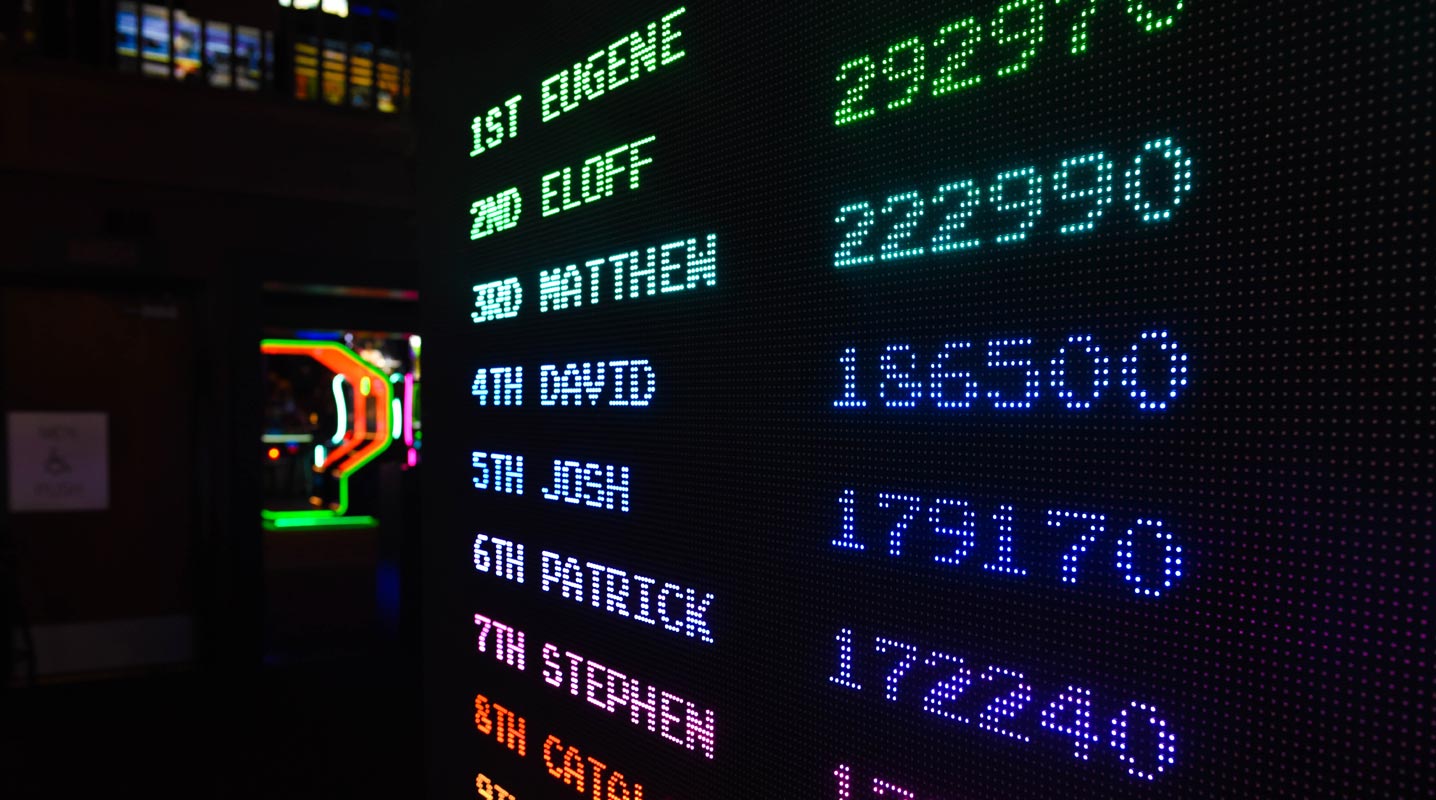 Google Play provides users lots of movies, songs, books, TV shows, and more. People of all age groups would like to have access to this online library. But Google has certain limits that don't permit young folks to access the well-known Google Wallet. If perhaps you cannot buy gift cards now, we have Google Play Points for you; these Google Play Points give you access to a whole new digital experience, nothing prevents you!
Google Play Points (GPP) are handsome rewards for purchasing applications on Android. We tell you what they are and how the new Google Play Points work, the awards we will have for buying apps, music, videos, and books on Android.
What Are Google Play Points?
This is the new Google Play Points with which you will receive a credit to buy whatever you want. Google has been giving us the option to earn some money for a few years (to spend on Google Play) through Play Rewards surveys, but today it takes that idea to a new level.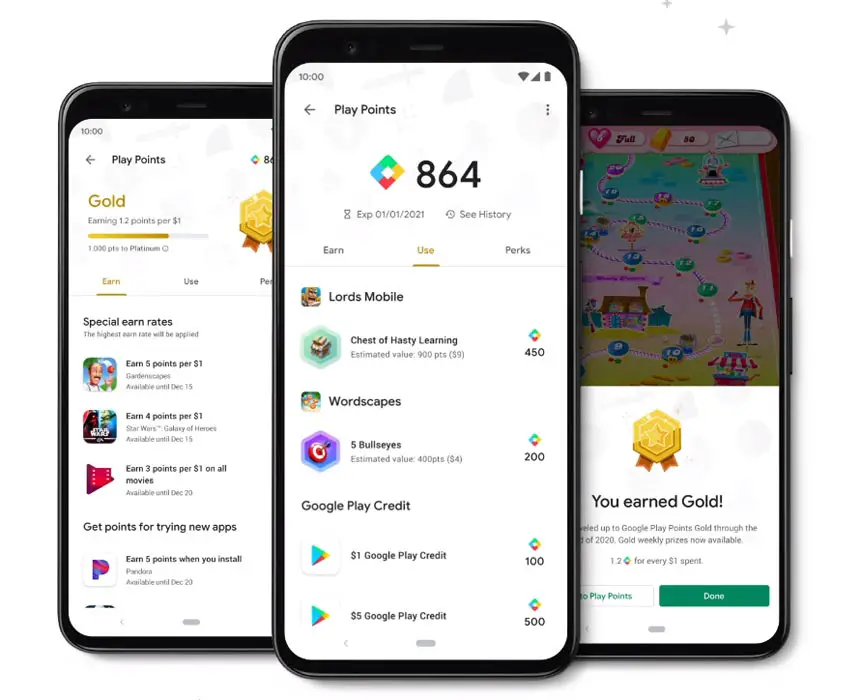 The company has released the Google Play Points in Japan and some other countries, a new rewards system that we can activate to receive points when we buy from the Google app store. It is the same as other point programs.
If you shop at the Google Play Store, you'll get Google Play Points. Shopping on the Google Play Store includes purchasing paid apps, purchasing digital content such as music, movies and e-books, and charging for games.
Google Play credits redeemed for points are valid for one year. You can also use it to charge for certain games directly without converting to Google Play credit. However, the types of games that can be used are limited; only check the terms of use for that. Also, points cannot be transferred to other accounts.
How To Join And Activate Google Play Points?
As we say, for now, this service is only operational in Japan, Korea, and the USA, so we do not know when it will arrive in European and other countries. So, after you got the program in your country, To activate it, we should go to the Google Play Store side menu, where it has the symbol of the three horizontal stripes and select Play Points.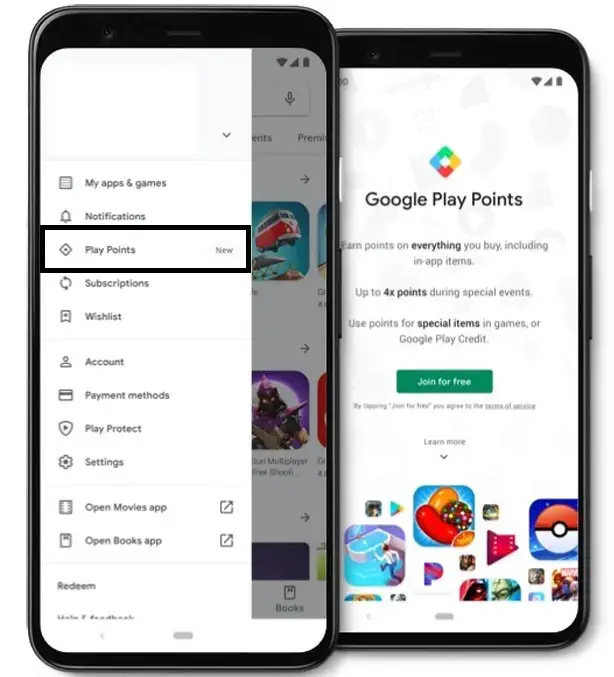 There we select the Join option, and we will be in the program. Once we have joined, we will have more options. To use Google Play Points, you need an Android smartphone, Google Play app, and Google account. Currently, Registration is not possible from a PC or the Web. To register, select "Play Points" from the Google Play Store app menu on your Android smartphone and tap Register.
How To Earn Points?
As I mentioned earlier, you are not only limited to apps to earn points. For you to truly earn points, you need to make purchases of items within the app. And here they include:
Shopping within apps and games
Subscriptions to games or apps
It means; literally, you will earn points in a lot of ways, say every purchase within Play Store. We will also get points for installing and testing specific applications that are compatible with the promotion. The idea of ​​Google is to be able to encourage us to try new things in exchange for giving us some points.
Features And Limits
It's vital to note that Google Play points serve to reach certain levels, which we will aid us in having more advantages. These points expire once the year passes so that the standard will be maintained during that time, but then it will be recalculated based on those obtained the previous year.
Level Rewards
Depending on the level we obtain, we will have more or fewer points for purchases. Also, there will be an opportunity to earn more points in Weekly and monthly events. These are:
Bronze Level
1 point for every $1 spent
You can earn Additional 4x Points in Games events Weekly
2x Points, When you rented Movies and Books in the Monthly Events
Silver Level
1.1 points for every $1 spent
You can earn Additional 4x Points in Games events Weekly
3x Points, When you rented Movies and Books in the Monthly Events
Gold Level
1.2 points for every $1 spent
You can earn Additional 4x Points in Games events Weekly
4x Points, When you rented Movies and Books in the Monthly Events
Weekly Prize Upto 200 pts
Platinum level
1.4 points for every $1 spent
You can earn Additional 4x Points in Games events Weekly
5x Points, When you rented Movies and Books in the Monthly Events
Weekly Prize Upto 500 pts
You will also get Premium Agents Support from Google
The Rank Goes Up As You Accumulate Points
At first, you can earn 1 point for $1 shopping at Bronze rank. As you earn points, your position will increase with silver, gold, platinum, and diamonds, and you will get higher scores and benefits. By the way, when you get to the diamond rank, you can even get 2 points for $1 shopping, and the grant rate is very high.
Many have never seen Points. Google Play Points cannot be used without registering.
How To Use The Points?
We could decide to employ our Google Play points in two ways out there. On the one hand, we can make purchases within the application or game that we want (if it is compatible with the program), and on the other hand, we can convert them into Google Play credit, which will allow us to buy anything in the store. Currently, there are no correct measurements to calculate points to price. It depends on your level also. You can Refer here When Google announced the details further.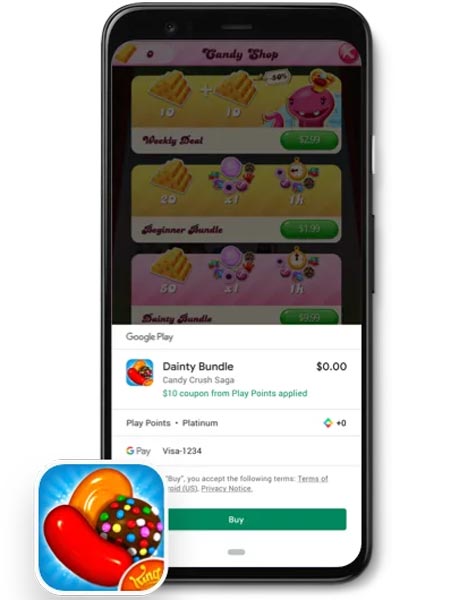 And again, it's necessary to mention that these Google Play Points could only be employed for a year after obtaining them, so if you do not take advantage of them, we will lose them.
Google Play Points has been released in Korea, Japan, and the United States of America, and for now, these are the only countries where the service can be used. However, we know that there are expansion plans for the rest of the world, but for now, we do not know when it will arrive in Africa and Europe.
FAQ
Google has its FAQ page, where you can find the answers to all your questions. Here I mentioned some essential items.
Is the program the same for all countries?
No. The terms and conditions may vary depending on the countries. But most of the working process will be the same.
I am confused with the Points Calculation
The Points will be rewarded considering the amount you spend and your Current Level. Currently, there is no exact formula not available.
Do Points and Levels have an expiry date?
Yes, Validity is One Year. It will be calculated based on your point last activity. Considering levels, You will only stay at your current level for One Calendar year. It directly depends on your Account. It may vary for different accounts.
I want to transfer the points to different Account, Can I do that?
No, You can't transfer the points to different account or person.
When I return the purchased product, What Will Happen?
Google will deduct the respective Points you earned for the purchase. You can also refer to regarding Refund Process in Google Play Store.
Can I pay with the Points?
Yes. Only within the Google Play Store. The Points are converted to the corresponding amount when you purchase the products. But, You can't directly convert the points to money.
Google Pay and Play Points have links?
No. Both are different. Play Points can be used only within the Play Store.
Can I redeem the points within the purchased Games and apps?
Yes. You can utilize the points to purchase additional features within the games.
Is there any restriction for Google Accounts Type?
Yes. It cannot be used with an account that is managed by a parent. Also, the account is recorded by a group such as a school.
Conclusion
As mentioned earlier, once you sign up for the Google Play Points program, you will be rewarded with points after buying applications or games, making in-app purchases. That is, purchase items within the applications as well as games, which partake in the Google Play program, subscribe to apps and also games, buy books, music, and movies. Hopefully, very soon, we could join the Google Play Points program regardless of the nation or perhaps the country where we live. Don't download third-party apps from other sites. It may make issues when redeeming points, and also, it is not suitable for your mobile. Updates are Good. When Google Play store automatically updates and change some settings, you can stop the auto-update apps. What are your thoughts regarding this new Google Program? Are you think it can help you to purchase more products? Comment below.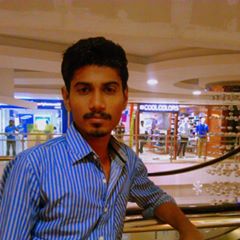 Selva Ganesh is the Chief Editor of this Blog. He is a Computer Science Engineer, An experienced Android Developer, Professional Blogger with 8+ years in the field. He completed courses about Google News Initiative. He runs Android Infotech which offers Problem Solving Articles around the globe.