The Samsung Galaxy S22 series stands as a testament to Samsung's commitment to delivering a seamless fusion of state-of-the-art hardware and software. It represents the pinnacle of smartphone technology, offering users an unparalleled experience. The evolution of Samsung's One UI has been remarkable, garnering acclaim even from staunch advocates of the stock Android interface. However, like any sophisticated operating system, it is not impervious to occasional hiccups. Recently, the Samsung Galaxy S22 series users have been confronted with a perplexing issue. Samsung Galaxy S22 series App Icons Not Showing in the Notification Panel After Android 13 One UI 5 Update. This unforeseen glitch serves as a reminder that even the most advanced technologies are susceptible to occasional imperfections.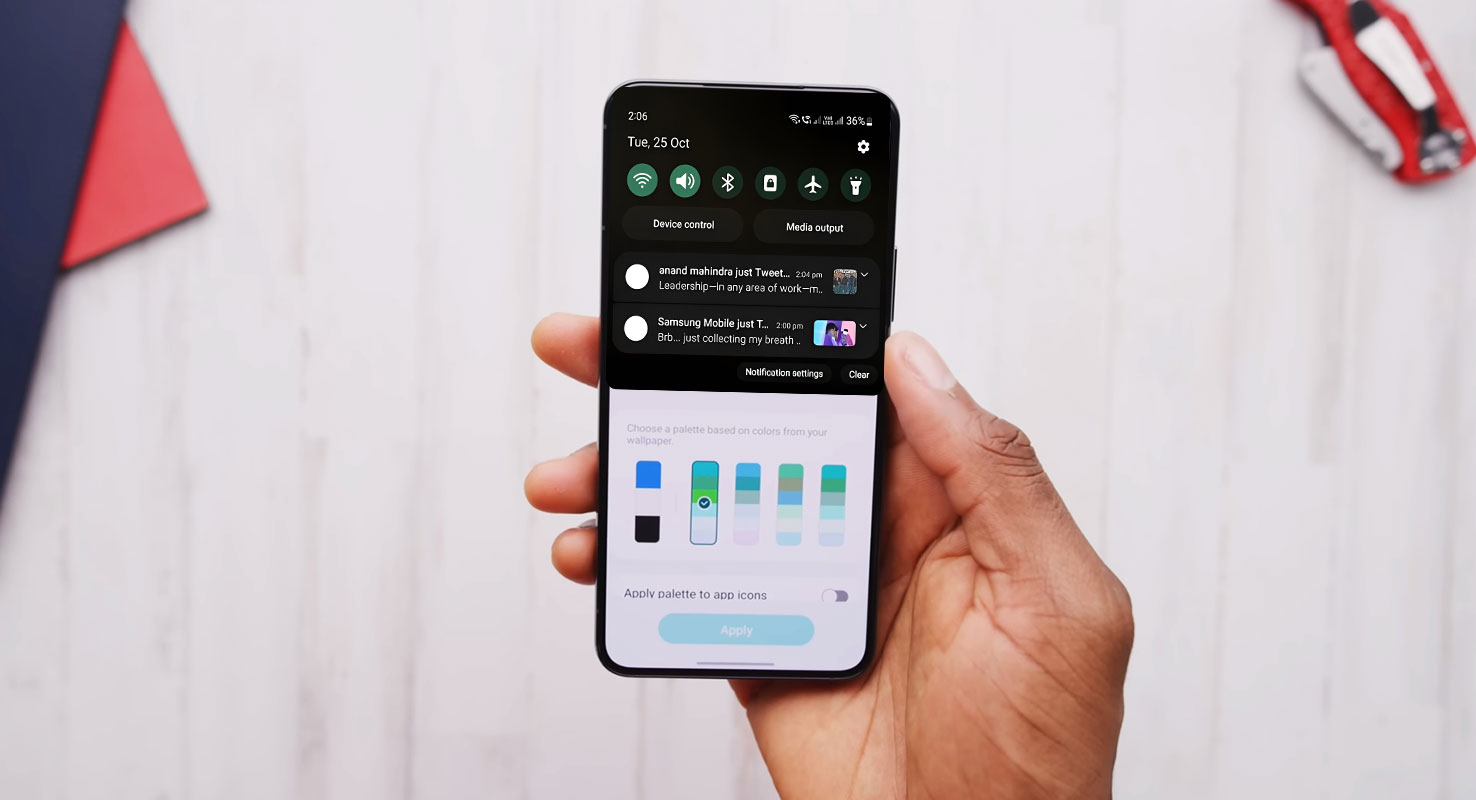 Samsung Galaxy S22 series App Icons Not Showing in the Notification Panel AfterAndroid 13 One UI 5 Update
The problem surfaced for most users after the stable One UI 5 (Android 13) update. Astonishingly, reports suggest that the glitch had also appeared during the beta phase. This hiccup proves exasperating, depriving users of the convenience of swiftly identifying the source of their notifications.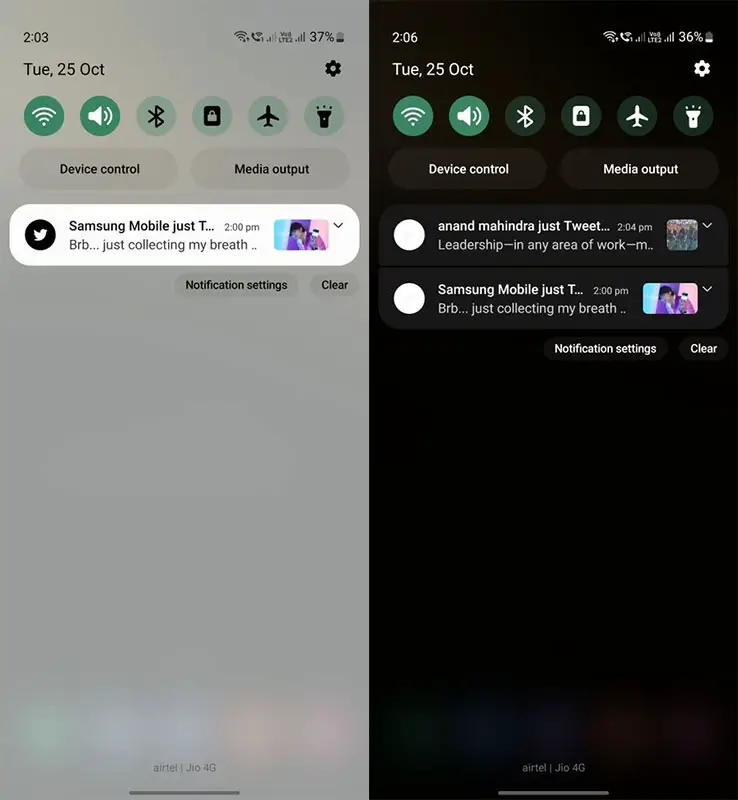 The Role of Color Themes
Investigations indicate a correlation between the issue and the color themes within One UI. The crux of the matter lies in the failure of icons to adapt their colors according to the device's selected theme. Consequently, a jarring disparity arises, disrupting the seamless flow of notifications.
Fix Samsung Galaxy S22 series App Icons Not Showing in the Notification Panel
Regrettably, Samsung has not yet issued an official acknowledgment of the problem. This implies that users might be in perpetual uncertainty regarding a definitive resolution. However, there exists a potential workaround, albeit temporary in nature. It involves temporarily reverting to the default look by relinquishing the cherished One UI theme and color palette.
Awaiting a Permanent Fix
The community anticipates Samsung's dedicated team to swiftly identify the underlying cause of the issue and implement a comprehensive solution. The absence of app icons in the notification panel is a significant inconvenience for users, and a prompt resolution is earnestly awaited.
FAQs
Is there an official statement from Samsung regarding this issue?
As of the latest update, Samsung has not released an official statement acknowledging the problem.
Does the workaround affect other functionalities of the device?
The temporary workaround only changes the visual theme and color palette, leaving other functionalities unaffected.
Are all Galaxy S22 series devices affected by this issue?
Reports suggest that many users across various Galaxy S22 models have reported experiencing this problem.
Can I revert to my preferred theme once the issue is resolved?
Absolutely. Once Samsung releases a fix for the problem, users can return to their preferred One UI theme and color palette.
How can I stay updated on the progress of this issue?
Keep an eye on official Samsung channels and reputable tech news sources for any announcements or updates regarding this matter.
Wrap Up
In today's world, where smartphones have become vital extensions of our daily lives, encountering technical glitches can be immensely exasperating. The inexplicable disappearance of app icons from the notification panel on Samsung Galaxy S22 series devices adds an extra layer of frustration. It disrupts the seamless flow of information, leaving users feeling disconnected from their digital world. However, amidst this inconvenience, there is a glimmer of hope.
We believe that Samsung, known for its commitment to user satisfaction, will swiftly address this issue. Their track record of providing timely updates and solutions instills confidence that they will rectify this hiccup, restoring the flawless experience that users have grown accustomed to with their top-tier devices. This reassurance underscores our trust in Samsung to enhance and refine our digital interactions continually, reaffirming its position as a leading technological force.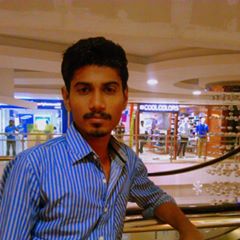 Selva Ganesh is the Chief Editor of this Blog. He is a Computer Science Engineer, An experienced Android Developer, Professional Blogger with 8+ years in the field. He completed courses about Google News Initiative. He runs Android Infotech which offers Problem Solving Articles around the globe.