This post is for how you can flash the Oreo 8.1 firmware on LG V40 ThinQ V405 smartphones. There are Lot of variants available on V405, So please select an appropriate model below. It is quite easy to install the Oreo firmware on LG smartphones manually if you'd follow our method. The best people to apply this method are those who do not receive OTA updates on their LG devices anymore. Even, if your device is bricked, you can follow this method to unbrick the device. Kindly stick to our recommended tools and follow our processes.
Before you can be able to flash the firmware on any Android device, you must unlock the bootloader on that device. This is because, unless the bootloader of a device is unlocked, you cannot install or flash a new firmware or custom ROM on the device. Thus, we will guide you on how to unlock the bootloader on LG devices; actually, we have written an extensive article for this cause, and so we will provide you with the link to read up the article and unlock the bootloader on LG smartphones.
LGUP Flash Tool
Every device has a unique flashing tool you would use to install anything into them. For LG devices, LGUP is the best PC flashing app for installing the firmware manually. Indeed, you must flash firmware into an LG device before attempting to root the device or perform other advanced actions.
The LGUP tool is full-featured, specially designed for LG mobile. If you've been flashing mobile phones before this moment, you must have heard or know about the KDZ custom firmware for LG mobiles.
Now, LGUP is the tool to flash KDZ/BIN/TOT formats of LG custom firmware files. It is similar to the Odin app used for Samsung Galaxy devices. However, this tool has versions of it; so, you should be able to know which version works out good for you.
The version of LGUP flash tool we will use for this tutorial is the Ver_1_14.msi. Following this tutorial will guide on how to flash the firmware on LG devices using this dedicated LG flashing tool.
Flash firmware on LG devices
Supporting Versions
It is not apparent that quite a lot of advanced Android users already know to manually install any firmware or custom ROM on various Android mobiles. However, in today's article, you will learn how to fix the firmware manually on LG mobile devices.
LG mobile devices, in general, are not-so flexible and somewhat easy to work on. Unlike most other smartphones from other top manufacturers such as Samsung and Google, the bootloader on LG devices is quite rigid to deal with.
If you're using an LG device, know that you've got one of the best smartphones in the market at hand. LG is a top-of-the-class consumer electronics and mobile device manufacturer.
Almost all LG smartphones are flagship devices which make headlines for a long time; they are typically top-notch, always ahead of their counterparts in their various specification limits and features. LG mobile devices look premium in their stylish designs.
Today, we will see how to carry out advanced user actions on LG devices. However, the requirements for working on LG devices may differ. This is because the operating system versions installed individually on them come with certain restrictions; hence, this guide is relevant for anyone seeking to know he/she would install a firmware way on an LG mobile smartphone.
Unlock the bootloader on LG V40 ThinQ devices
In Some USA carrier Bootloader locked devices, you have to unlock your device. Follow this link to learn how to unlock the bootloader on LG devices – Unlocking Bootloader.
LG V40 ThinQ Flash Oreo 8.1 Official Firmware
Things to note and consider before continuing
Before you carry out any "admin user" activity on Android smartphones, you should find the information below. Admin actions such as flashing a device or rooting a device is a conscious task; failure to give in rapt attention may lead to an irreversible mishap.
Run a backup
Always and always, it is essential you run a comprehensive backup of all files, document, and data on the Android device to be worked on. While the action may be done by a professional, if there be any mistake, all data on the device will be lost.
So, to be on the safe side, do run a backup first before continuing.
Charge the device fully
A lot of people will say you should charge the device up to 50% battery percentage or more, but we recommend a fully loaded device so that there won't be any stories.
Download LG USB drivers
Yeah, it is essential. You must Download and install LG USB driver on the PC which you'll be using for this action.
Get a suitable LGUP version
It is a mandatory step to select the correct version for your device. LG V40 ThinQ Supports 1.14 version, which can work well with Uppercut 1.0 Tool.
Steps
Now, download the official firmware for LG smartphones. Just Type V405, and you will get a lot of variants, from this Select firmware based on your model Number.
Make sure you install all the tools above on the PC, then, get the phone and follow the steps below;
Switch off the LG V40 ThinQ.
Connect your mobile with Type C Cable. After you have connected the LG device which should be switch off, boot the device into download mode by holding down the power button and volume down button at the same time. Continue holding down these keys until the LG Logo appears on the device screen. Now, release the power button while still holding on volume down button.
Open Uppercut Tool and tap on the Upgrade Option, then choose the firmware you downloaded initially.
Tap on the Start option and wait for the process to complete.
After the process is completed, reboot your smartphone.
Check Firmware
Since you have just flashed a new firmware to your LG device, you may want to check if the firmware is actually what you installed. Follow the guide below to check your device firmware version.
You can check the firmware details >>> settings >>> about >>> version.
Final Words
Some USA Devices doesn't support Bootloader unlock function, for those devices you can try with LG Bridge Tool. Download and install the LG driver from this article and install LG bridge. Most of the time, It will work great. If the device doesn't work Comment below with Model number. We will figure out, what we can do.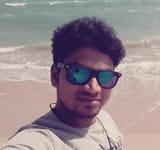 Selva Kumar is an Android Devices Enthusiast, Who Can Talk and Write About Anything If You Give a Hint About the respective devices. He is a Computer Science Graduate and Certified Android Developer, Making His Career towards this Technology. He is always eager to try new Android devices — not only Software level but Hardware-level Also. Beyond this, He is a Good Swimmer, Guitarist.