After Nougat Complete change, We can Say Android 10 comes with a lot of features and new things. You may ask There is two versions In between this. If you notice, the versions are slightly modified. Android 10 launched with a few new features, some of which were expected and anticipated, thanks to prior rumors. Well, in this article, we are going to discuss the ten new things we discovered in Google's latest mobile OS – Android 10. Unfortunately, there was no name given to this version in contrast to its predecessors, where we have Android nine called Pie, Android 8 called Oreo, and so on. Well, the name doesn't matter; what matters is what it has to offer!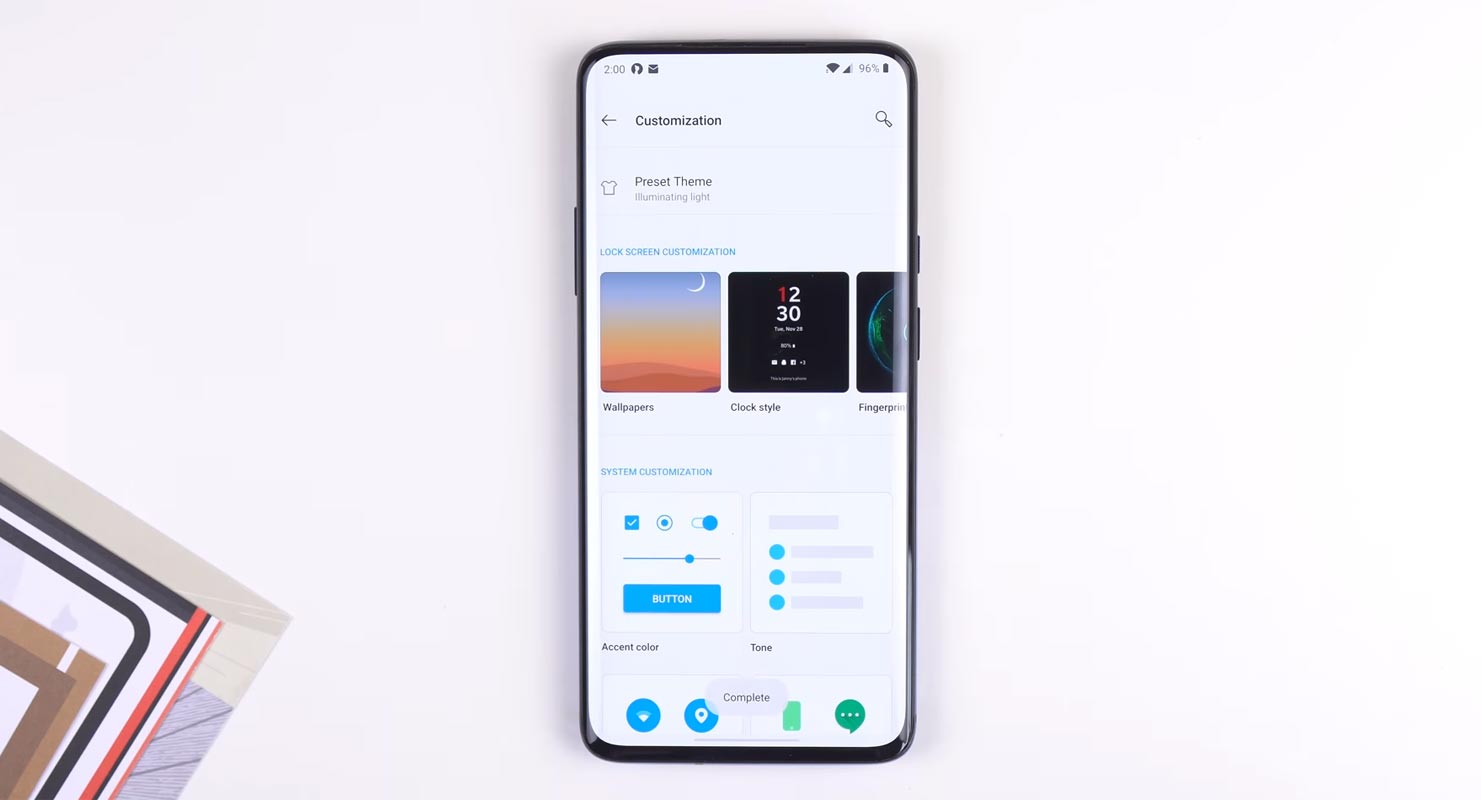 Google tells us that Android 10 comes with "some of the newest ways to control your privacy, customize your phone, and get things done. It's Android, just the way you want it."
But wait, somewhere up there, I said that This OS launched with a few new features, you saw that? Well, I'm not sure the new features are few like I said; at least, there are up to ten (10). Should it be included that Android 10 has no tasty desert nickname? Nay! Don't think so. But you can add it up and make this list..:)
New things of Android 10
1. The dark mode is here in-full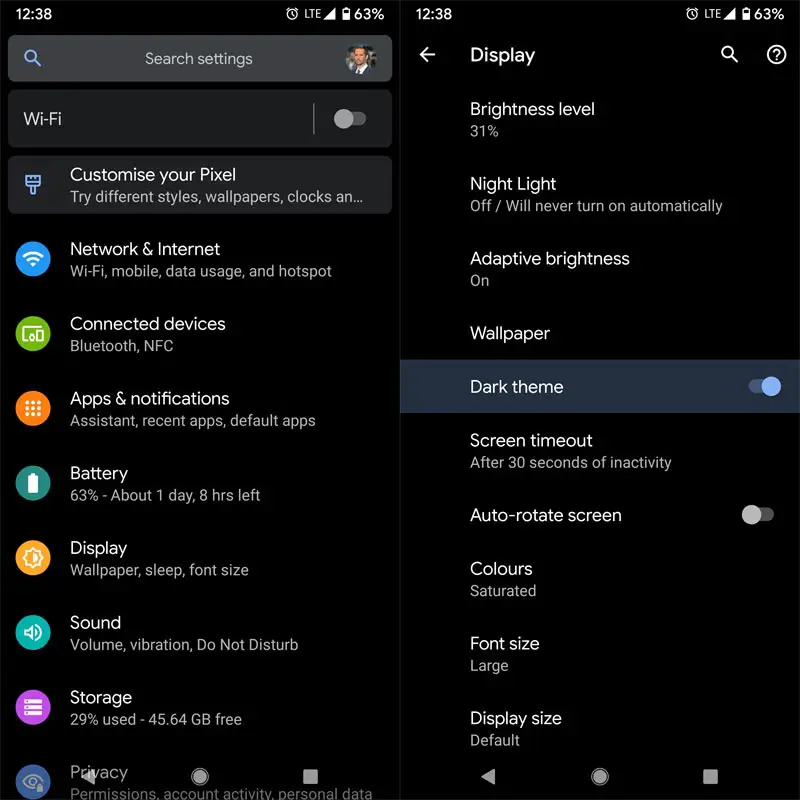 The dark mode seems the current craze among techies and even ordinary smartphone users. Everyone wants to have a dark mode feature on their phone. Interestingly, It welcomes everyone who cares about the darkroom, thanks to an integrated Dark Theme. Enable the Dark Theme on Android 10 and enjoy the benefits of using your smartphone in dark mode. More interestingly, you can either activate the Dark Theme for your entire phone or specific apps such as Photos and Calendar. In My Experience, I Notice 20-30% Increase in battery standby.
2. Live caption – Not yet available, But Soon.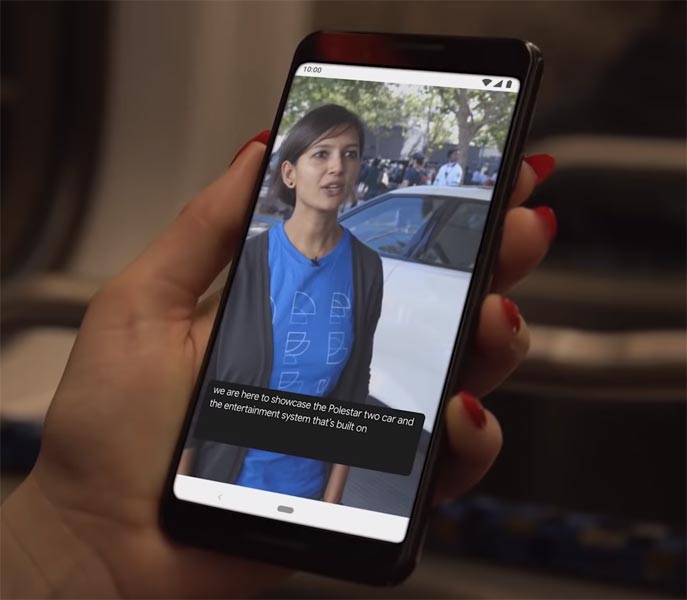 Captions are essential to people who find it difficult to hear what people are saying in a video. However, some videos get edited, and subtitles are included, but for living videos, what's the remedy? Well, not to worry again, Android 10 supports Live Caption, and it does not necessarily require you have an active internet network connection to play.
Thanks to the "Live Caption" feature, you'll see captions of everything someone is saying in a video playing on your device in real-time without an active internet connection. You need to activate this feature from the accessibility settings menu. This feature available in beta, But not in Live Update. We can expect this feature soon.
3. Smart reply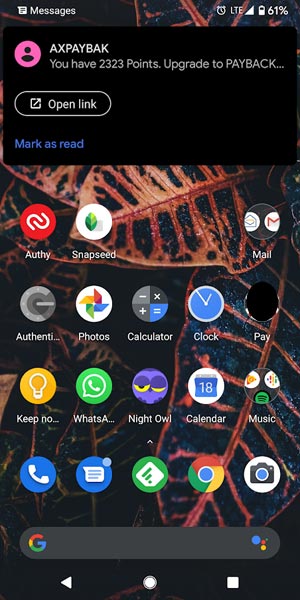 This means not only a message reply. Some Quick actions are added to this feature. Like Opening URL, App. Some Android 9 users can quickly reply to messages when the notification comes up in the notification panel. However, this feature doesn't work with all apps. In this Android version, this feature works with all the messaging apps on your phone; this includes your SMS apps, messenger apps, as well as apps like Fiverr.
Also, the smart reply feature suggests actions for you, depending on the content of the message received.
4. Improved gesture navigations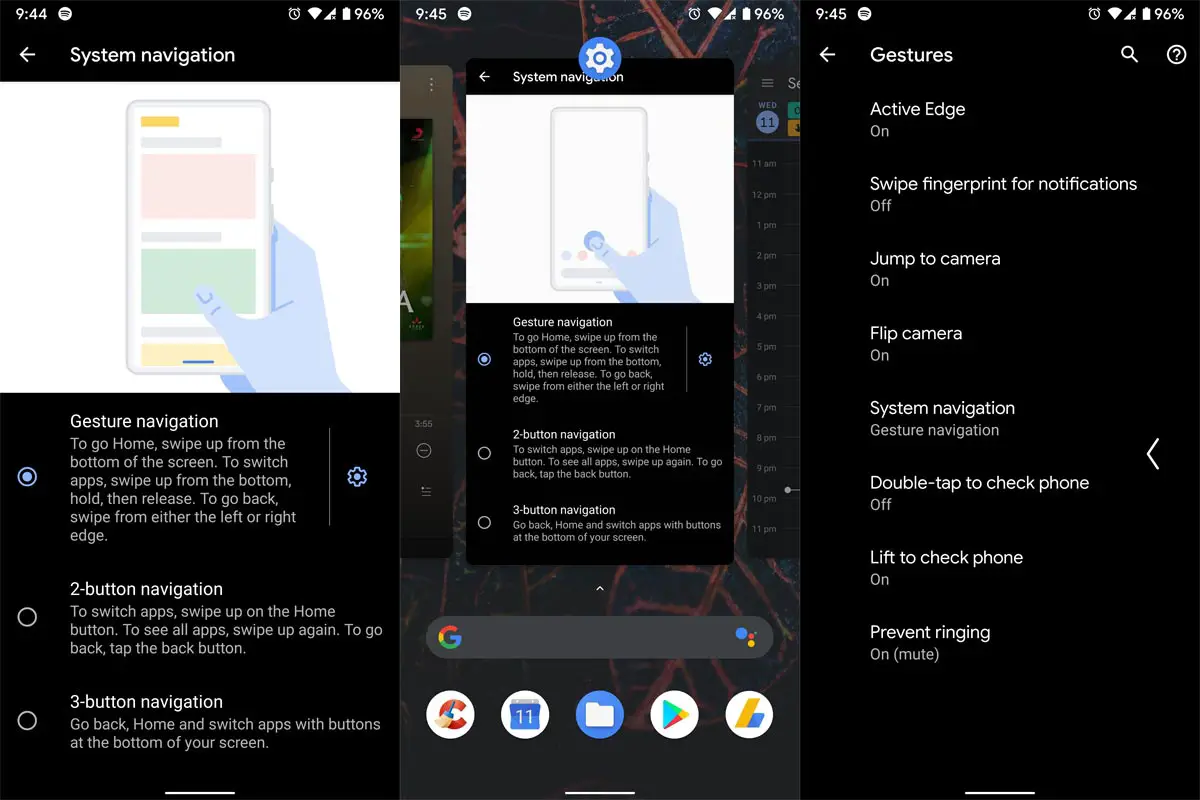 It's time your smartphone functions as a smart device. Gestures just got better. Now you can swipe your finger across your device's screen to go back, call up your home screen, or fluidly move between tasks. Using gesture navigation in Android 10 feels so good that you may never wish to return to the default button navigation. These feature works are more enjoyable when you use it on smartphones with a bezel-less display. In regular mobiles, It feels like you have extra space to use in the Display.
5. Fast-loading share menu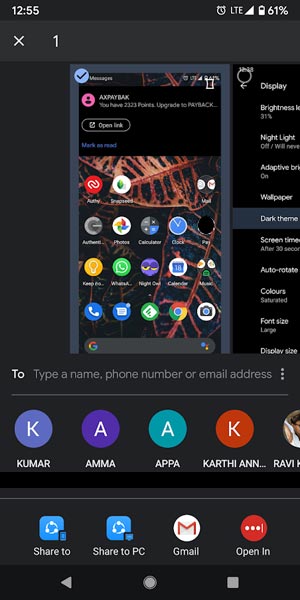 It is no longer evident that you have to wait for a seconds before the share pop-up menu will appear on a page, and you have to select further instructions based on the App. But, Now you can Select additional Share options within Menu. For example, On Instagram, you can share your video to feed or Stories. This is a considerable improvement; no more unnecessary wasting of time when you want to share anything. Also, Google added "Sharing Shortcuts" in Android 10 to allow developers to add new options to the share menu to enable users to share files, media, or documents to other apps faster than before.
6. Native support for foldable smartphones
At the moment, all foldable smartphones we know are based on Android mobile OS, and Google has designed this latest version to offer native support for these next-gen foldable devices. 5G devices are fully supported to run Android seamlessly. In other words, irrespective of the type of Android device you're using, you will enjoy all the cutting-edge features of the most common mobile OS – Android. But, Samsung only released the Galaxy Fold Device. And It is based on One UI. Native Support means, we can expect more devices and even as an Android One Based device.
7. Fortified privacy settings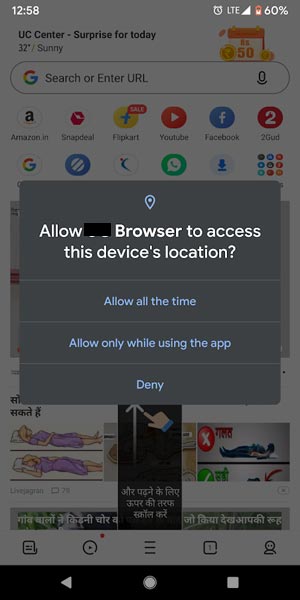 This feature is extra Ordinary. Hereafter your mobile will tell you when your Installed app is using your location and other Features without your consent. Based on the app, you can adjust the privacy settings. More efforts were made towards securing the privacy of Android device users. Google now places Android users in full control of their intimacy with the new feature. You can now control how different apps make use of your data, as well as decide if you'd want an app to monitor your location all the time or just once. Also, all privacy settings were housed in one place so that users can easily adjust their privacy settings for different apps from one menu. With Android 10, you're wholly in-charge of your privacy and how mobile apps can use your sensitive information.
8. Focus mode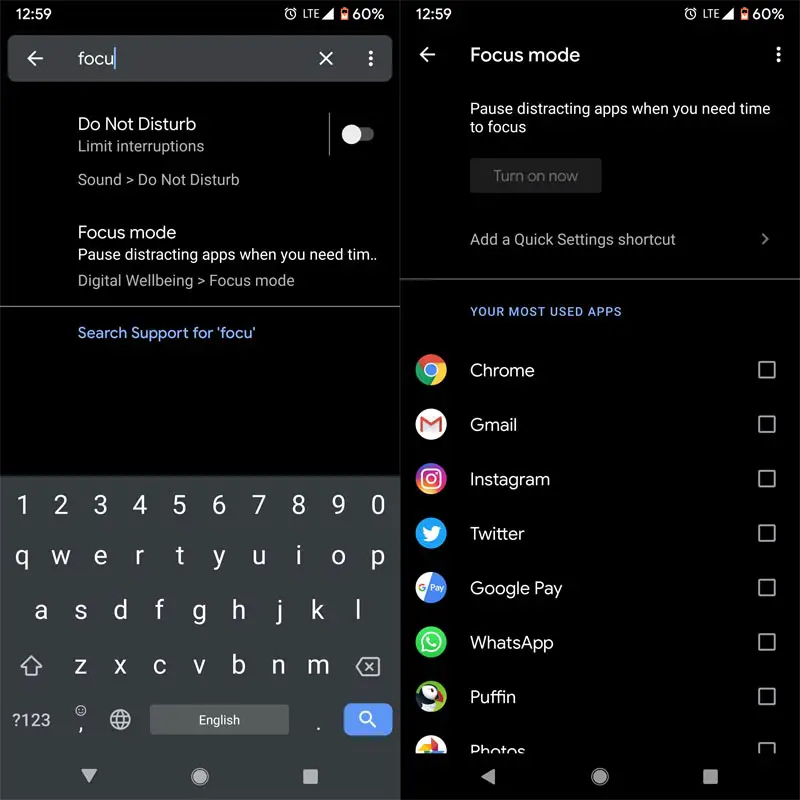 Ever heard of "Focus Mode" before? It's present in Google's Android 10, and it is an impressive feature. Focus mode is designed to help Android users turn off distractions from certain apps so that they can focus and run their activities. So, when you need to concentrate and watch tutorials on your phone or do any other activity, turn off distractions from specific apps and move on with full concentration in what you're doing. In Real-time, As an example, When you study, You can Suspend Social apps, and you can browse your study materials.
9.Downloading OTA updates via Play Store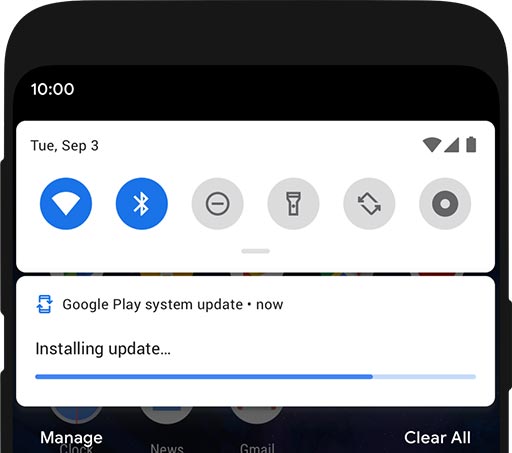 I love this feature. After Android 10, you don't have to wait for your Manufacturers to release the Important Security updates. Google Will Release those updates on your mobile directly using Google Play Store. It is a Smart Move. Because All Mobiles have Play Store app in Common. You won't have to download those substantial update files that run into gigabytes before your device will receive patch updates or other critical updates. Now, all core updates will come to your device as an app update via Google Play. Yes, it works like you're updating an app on the phone. That's super-great! No more wasting of data to upgrade files from device manufacturers via OTA. If you want regular updates, you can try with Stock Android Mobiles.
10. Priority notifications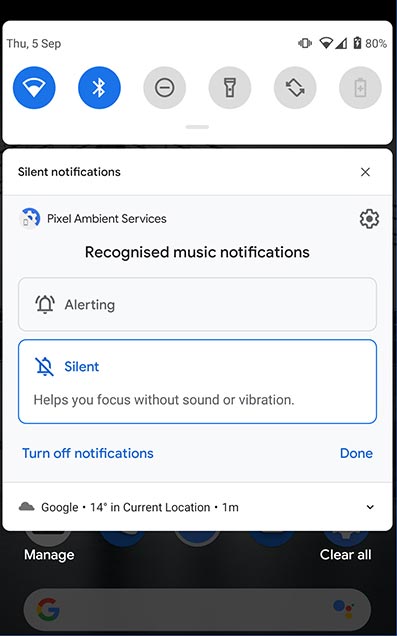 Here's another best feature. This feature lets users activate/deactivate app alert sounds. It implies that users can now prioritize app notifications by marking them as "silent" or "alerting." The silent notifications will stay on one side while the alerting notifications separately in the notifications bar.
Wrap Up
When compare with other Mobile OS, Android is on more devices. So, Google wants to Regulate them under one hood. So, that they can make regular patch updates and create a more secure OS. This happened on Android 10. After this version, All Mobiles, Even If you have different Manufacturers, you will receive regular patch updates and feel secure. This is very important. The updates are happening via the Play Store. So, you don't have to wait for 30-60 Days update cycle. There is a reason for your Manufacturers not making regular patch updates. Google makes all features extra-Ordinary. Gesture navigation needs further Improvement. I hope they will tweak them in the upcoming updates. If I missed any Important feature or you know other features like this comment below.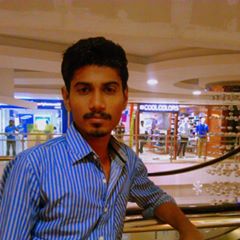 Selva Ganesh is the Chief Editor of this Blog. He is a Computer Science Engineer, An experienced Android Developer, Professional Blogger with 8+ years in the field. He completed courses about Google News Initiative. He runs Android Infotech which offers Problem Solving Articles around the globe.