Stock Android is like Good Dessert; Once you tasted it, you can't satisfy with other Android versions. Stock Android is known as pure Android, the only version of Android which is super fast and most reliable in term of security and performance. Why? Because it has not been much modified further by the OEMs and it is free from third-party applications. In short, Stock Android is the purest form of Android operating system which is clean, have a reliable interface, and it gives you the freedom to decide that which apps you want to keep in your mobile phone.
Custom UI is the modified version of Stock Android. Example- Samsung Skins, But now One UI is better. It has been bogged down by the OEMs with their customized applications, features, and skins. For a second this may look an attraction, but in reality, these modifications make the mobile phone slow, full with apps which a user do not use or want to use, etc. So, it is always preferred to buy a Stock Android phone if a user wants to enjoy the real user experience of the Android operating system.
Why should you buy Stock Android phones?
Stock Android phones are fast and timely to get the update from Google. These two reasons are enough to make Stock Android phones superior from other versions of Android, but that's not it. There are other benefits or advantages of buying a Stock Android phone. Following I am mentioning some of them:
Stock Android phones give exceptional performance
These phones are free from bloatware and simple
Stock Android get updates quickly compared with custom UI.
These phones are clutter less and less bulky
Stock Android phones are easy to customize
These phones are more secure than others
Pure Android uses less space and provides more storage.
That's not it, as soon as you get your mobile phone with this original version of Android, you will explore other features and start taking benefits according to your lifestyle.
I am sure that you probably want to buy a Stock Android phone after reading so many benefits of having one. Without any more delay, here I am sharing the list of best Pure Android mobile phones. They are cheap, fast and more reliable. To make the selection easy for you, I also include a short review of every phone with some specs, features, prices and other details:
Nokia 6.1 Plus
Let's start our list with Stock Android mobile phone. Nokia 6.1 Plus runs on the Pure Stock Android Pie 9.0 version. The price of Nokia 6.1 Plus is only INR. 14,900 where till now it has received excellent and positive reviews by the Indian market. It is indeed a revolutionary mobile phone by Nokia which built trust in the Indian market and brings the Nokia mobile phones back. From its mobile camera to its display, Nokia has cared about everything in detail to give something best to the world. That's not it, Nokia also includes high-quality features to keep it one of the most demanding mobile phones in India with such a low price. Some of its key features which you should not miss are:
16 MP front camera with 16 MP + 5 MP Dual Rear cameras
Qualcomm Snapdragon 636 Processor
This mobile phone has Android Pie 9.0
Due to its Quick charge 3.0, it charges very fast
3060 mAh Battery- It may look like Small, But with Optimized OS, It can survive One-day fair usage.
The process of this phone is 1.8 GHz, and it is Octa Core
It supports Wi-Fi, 3G, 4G and has dual SIM options
Its total size is 5.8 inches which give 1080 x 2280 px Display.
Nokia knows how to impress their customers especially in India and this mobile phone with Pure Stock Android version is the most prominent example of it. In such a low price, you are receiving all the high-quality features in this mobile phone. If you are looking for a good mobile phone but have a limited budget, then consider buying it. When coming to Updates, Nokia Always ahead in Android One phones.
Motorola One Power
The current price of Motorola One Power is INR 13,999. In the start, it launched at a high price, but now the rate is stable. Even in such a low price, this mobile phone comes with all the features which everyone wants to see in their Smartphone. Whether we talk about its camera pixels or the RAM with storage, this mobile phone has everything at its best. Currently, this is highly rated and most positive reviews mobile phone of Motorola. People do not just love it because of its high performance but beautiful skin color, overall design, and lightweight. Some of its key features are:
Qualcomm Snapdragon 636 Processor
12 MP Front Cameras and 16 MP + 5 MP Dual Rears
It has the Android 8.1 version installed
This phone has dual SIM options with 3G and 4G support
Motorola One Power has 64 GB inbuilt memory with 4 GB RAM
Its overall size is 6.2 inches with 1080 x 2246 px Display
You can upgrade its storage up to 256 GB.
If you compare this phone with earlier Motorola phones, you will find that it has the most massive display where it is the first Motorola phone which incorporates a notch design.
Finally, the Xiaomi Mi A2 is now available in India. It took some time, but you can now buy Xiaomi Mi A2 in INR 16,999 only. We Indians were waiting for the launch of this phone because of its high-quality features. It is the only mobile phone available in such a low price which has up to 20 MP front cameras. The sad part of this mobile phone is the option of attaching the memory card. Well, this mobile phone does not support memory card. This means that you have to use only its inbuilt storage options which are 64GB. Currently, in India, it is one of the highly rated mobile phones with Stock Android 8.1 versions.
Key features:
Qualcomm Snapdragon 660 Processor
20 MP front cameras with 12 MP + 20 MP Dual Rear
This mobile phone support Wi-Fi, Dual SIM, and VoLTE
4G and 3G is also supported by Xiaomi Mi A2
Its total size is 5.99 inches with a slim design
This mobile phone comes with 4 GB RAM and 64 GB storage
The battery type of Xiaomi Mi A2 is 3010 mAh.
This mobile phone is indeed an ideal gadget for photographers. It captures high resolution and high-quality photos and videos. I personally love this mobile phone due to its slim design and a perfect size (not very big or small). This phone also charges very fast. So grab it to explore it further.
Asus Zenfone Max Pro M2
This mobile phone could be better in price. Look at the number of features which Asus has incorporated in one device to give the best user experience to their customers. Currently, in India, the price of Max Pro M2 is INR 12,000. The most attractive part of this mobile phone is the color of skin or casing of the mobile phone. We hardly see such type of daring colors introduced by mobile manufacturers worldwide at this price. So, the people who want to grab something different and style, Asus Zenfone Max Pro M2 is a great option for this. This mobile phone is also based on Stock Android with the latest version and has a big list of features which one should not miss. Following I am sharing some of its key specs with a bit detail:
Qualcomm Snapdragon 660 Processor
This phone is available in 3/4GB and 6GB RAM option
Internal storage also comes with options from 32GB to 64 GB
It is based on Android 8.1 or Oreo and word with Android P too (Android Pie Update confirmed)
This mobile phone comes with the fast charging options and Massive 5000 mAh battery
Its front cameras are 12 MP+5 MP rear with 13MP front camera
It has a Mid-Range processor and based on Snapdragon 660 chipset
Its total display is 6.26 inches and has Corning Gorilla Glass 6.
I know this is an underrated mobile phone to have but look at the features and specification of the mobile phone. With this price, no other company is offering such a valuable mobile phone, especially with Stock Android. The most attractive part of this mobile phone is its Battery and Design, overall look and defiantly the colors.
Moto G6
Looking for something cheap but exclusive? Consider buying Moto G6. The price of the Moto G6 is only INR 9,285 in India. Small in the display but comes with HD front and rear cameras. In such a low price, Moto is giving you a mobile set with 32 GB internal storage and 3GB RAM. This is indeed a great gift from Moto to their customers who have a limited budget and could not buy expensive mobile phones. This Stock Android has all those specs which have been featured in usually expensive mobile phones. Let's take a look at some of its exclusive features below:
Qualcomm Snapdragon 450 Processor
5.7 inches display with Lush 3D glass design
This mobile phone does support memory card up to 256 GB
It is based on Octa Core, 1.8 GHz Processor
The Stock Android version of this mobile phone is Android, 8.0
Fingerprint reader, dual rear camera and good display
From Dual SIM to VoLTE, it supports everything
Exclusive slippery body to give grace to the owner.
Wrap Up
Thankfully companies are considering their customers desire on every phone. In $200, Asus Max Pro M2 is a Good deal. It does have a High RAM version too with a Little High price but It is worthy to buy. If you prefer fast updates, Nokia 6.1 Plus is the best.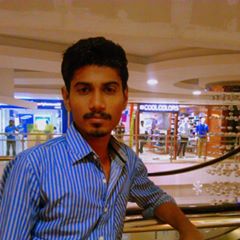 Selva Ganesh is the Chief Editor of this Blog. He is a Computer Science Engineer, An experienced Android Developer, Professional Blogger with 8+ years in the field. He completed courses about Google News Initiative. He runs Android Infotech which offers Problem Solving Articles around the globe.