Are you tired of the ever-increasing prices of smartphones packed with features you may never use? If you're searching for an affordable yet reliable entry-level device, look no further than the Nokia G10. This already budget-friendly phone has become even more accessible, making it an excellent choice for those seeking a solid smartphone experience without breaking the bank. The Nokia G10 offers a 3-day battery life, a large screen for content consumption, and a price tag of $120 on Amazon. Powered by the MediaTek Helio G25 chip, it ensures a smooth user experience for everyday tasks. With a headphone jack and a microSD slot for storage expansion, it provides convenience and flexibility.

Nokia G10
In a world of feature-packed smartphones, the Nokia G10 stands out as a reliable and affordable entry-level device. It offers a range of essential features without compromising quality, making it an attractive option for budget-conscious consumers.
Impressive Battery Life
One of the standout features of the Nokia G10 is its exceptional battery life. Equipped with a massive 5,050mAh battery, this device can easily last for over three days on a single charge. This means you won't have to worry about frequent charging, allowing you to stay connected and productive for longer.
Optimal Screen Size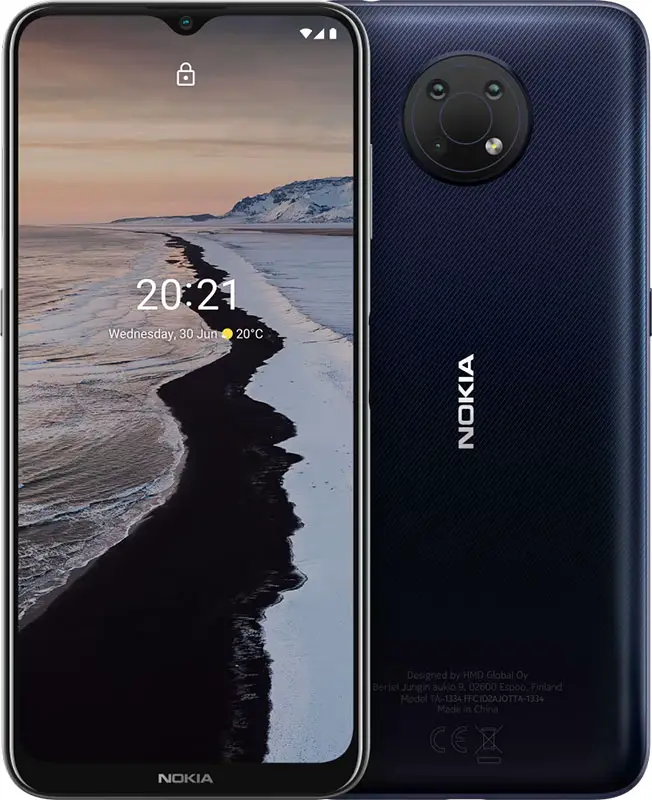 The Nokia G10 boasts a 6.52-inch LCD screen, providing an immersive viewing experience for content consumption and social media usage. Whether browsing your favorite websites, watching videos, or scrolling through social feeds, the spacious display offers enhanced visibility and a comfortable viewing experience.
Efficient Performance
While the Nokia G10 may not feature the fastest chip on the market, its performance is optimized to deliver a smooth user experience. Powered by the MediaTek Helio G25 chip, this phone can easily handle everyday tasks. Whether browsing the web, using social media apps, or sending emails, the Nokia G10 ensures reliable and efficient performance.
Convenient Connectivity
In a world where wired earphones are gradually being phased out, the Nokia G10 caters to those who still prefer the traditional audio experience. This phone retains the headphone jack, allowing you to use your favorite wired earphones without needing adapters. Additionally, the microSD slot provides flexibility for storage expansion, enabling you to store more photos, videos, and files on your device.
Nokia G10 Decent Camera Capabilities
The Nokia G10 may be an entry-level device, but it still offers decent camera capabilities within its affordable price range. While the camera performs best in well-lit environments, it captures good photos for day-to-day use. Whether you want to document your adventures or capture precious moments with friends and family, the Nokia G10's camera won't disappoint.
Streamlined User Interface
For those who prefer a clean and uncluttered user interface, the Nokia G10 delivers just that. Running on the stock version of Android, this device offers a seamless and intuitive user experience. With no unnecessary bloatware or complicated settings to navigate, you can start using the phone right out of the box without any learning curve.
Unbeatable Affordability- Nokia G10 Available for $120
Priced at $120, the Nokia G10 was already known for its affordability. Its reduced price has become an even more attractive option for budget-conscious individuals. If your primary requirements include a large screen, long-lasting battery life, and affordability, and if you mainly use your phone for calling, texting, social media, and emailing, the Nokia G10 is an excellent choice.
Compatibility and Network Coverage
Ensuring your chosen phone is compatible with your preferred network carrier is essential. The Nokia G10 is compatible with GSM carriers, including AT&T, Boost, Cricket, H2O Wireless, Metro, Net10, Simple Mobile, T-Mobile, and Tracfone. However, compatibility with other GSM carriers cannot be confirmed. The phone's network coverage will depend on your carrier's service area, so checking the coverage map before purchasing is advisable. Please note that the Nokia G10 is not compatible with Verizon.
Nokia G10 Future-Proof Upgrades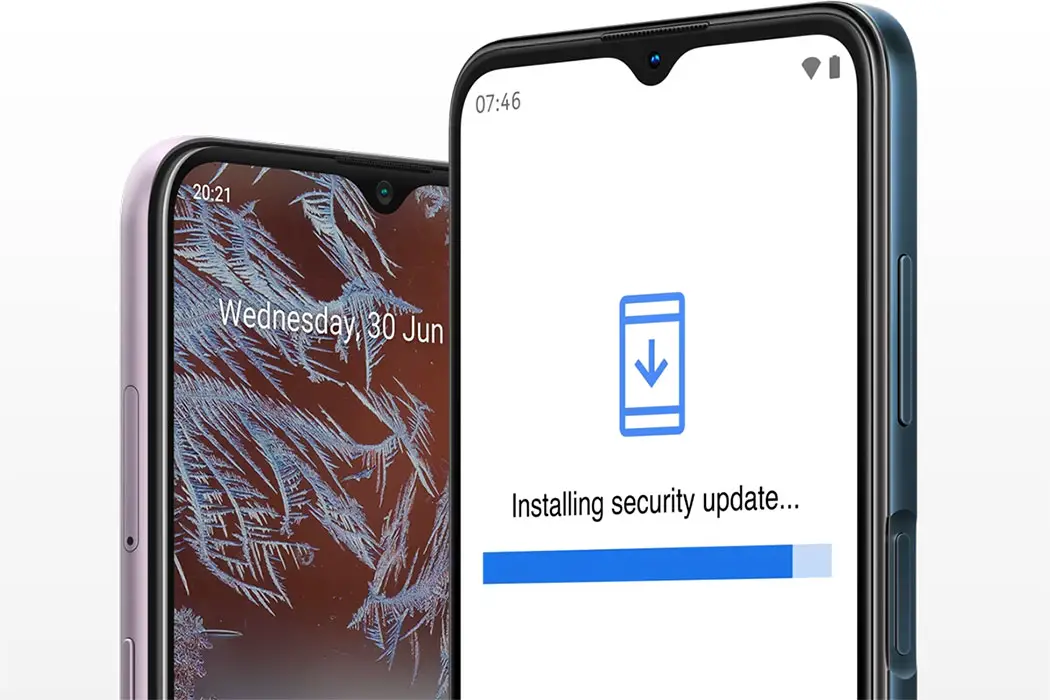 With the Nokia G10, you can enjoy tomorrow's phone today. The device has two years of upgrades, ensuring you stay updated with the latest Android features and enhancements. During the product setup, it is recommended to download the newest available version of Android for the best Android experience.
FAQs
Can the Nokia G10 handle resource-intensive gaming applications?
The Nokia G10 is primarily designed for everyday tasks and may not perform optimistically for resource-intensive gaming applications. If gaming is a priority, you may consider exploring smartphones with more powerful processors and dedicated gaming features.
Does the Nokia G10 support fast charging?
While the Nokia G10 offers impressive battery life, it does not support fast charging technology. However, thanks to its exceptional battery capacity, you won't need to charge the phone frequently.
Is the Nokia G10 compatible with wireless headphones?
The Nokia G10 does not have built-in support for wireless headphones. However, you can still enjoy your favorite audio content using wired earphones connected through the headphone jack.
Can I expand the storage capacity of the Nokia G10?
Yes, the Nokia G10 has a microSD slot, allowing you to expand your storage capacity. This feature lets you store more photos, videos, and files on your device.
What is the warranty period for the Nokia G10?
The warranty period for the Nokia G10 may vary depending on your location and the retailer from which you make your purchase. It's advisable to check with the retailer or refer to the manufacturer's website for detailed warranty information.
Wrap Up
The Nokia G10 is a great smartphone that provides an exceptional combination of features at an unbeatable price. Its standout feature is the impressive battery life, allowing users to enjoy extended usage without worrying about charging. The screen size of 6.52 inches enhances the viewing experience, making it perfect for content consumption and social media activities. Powered by the MediaTek Helio G25 chip, the Nokia G10 ensures smooth and efficient performance for everyday tasks, despite not being the fastest chip available. The streamlined user interface, running on the stock version of Android, offers a clean and intuitive experience without any unnecessary clutter or complex settings.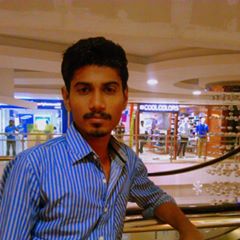 Selva Ganesh is the Chief Editor of this Blog. He is a Computer Science Engineer, An experienced Android Developer, Professional Blogger with 8+ years in the field. He completed courses about Google News Initiative. He runs Android Infotech which offers Problem Solving Articles around the globe.