When it comes to Security, Google always takes serious and advanced measures. Google is constantly pushing users toward Two-Step authentications. But, Google realized most users avoid two-factor authentication due to two-step inputs every time, even though they know about security measures. Google is slowly reducing additional authentication with Android mobiles. As a further step in reducing user stress, Passwordless Log-in is coming in 2023 for Android Mobiles and Google Chrome Browser. Google is planning some alternatives like fingerprints and other methods to do the passwordless Log-In process.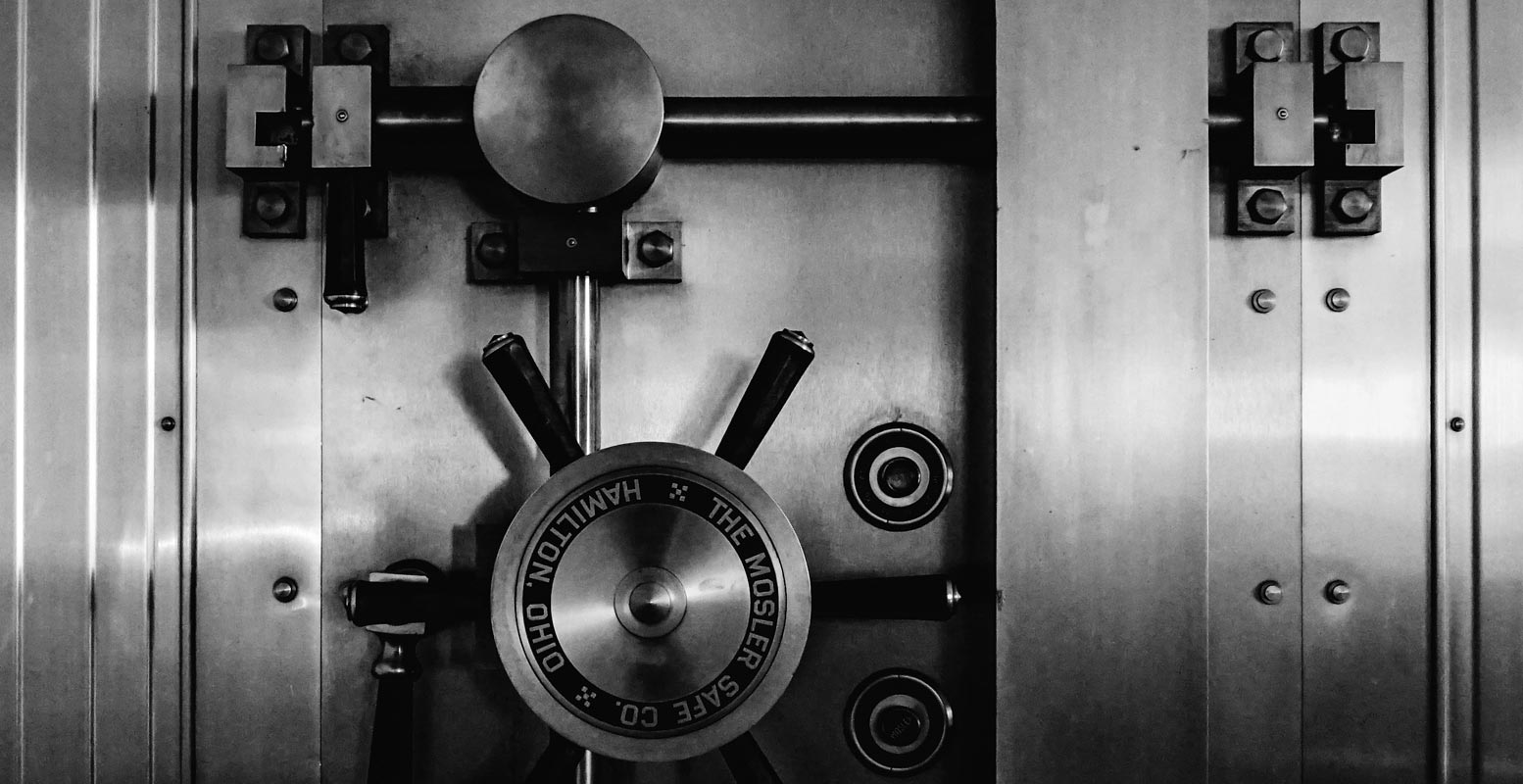 Passwords Filling and Generating is Complicated
When the stakes are very high, individuals can be ignorant of the danger. According to a survey conducted by Google of four thousand Americans, 19% said they've used a "common" easily-guessed password like 123456 or "Password." And if you use a password manager, what is the frequency you update them? Google states that 60 percent of Americans change their passwords only whenever required to. This is despite their vulnerability to keyloggers, phishing, and other weaknesses.
Google's Passwordless Future
Apple and Microsoft have made it clear that they will provide support for their respective platforms. Google plans to introduce password-less integration in the FIDO Standard for Sign-in in Android and Chrome. It will simplify sign-ins across websites, devices, and applications regardless of platform, with no requirement for one password. The capabilities will be made available in the next year.
What is the process Google will use the technology to implement Passowordless Log-In?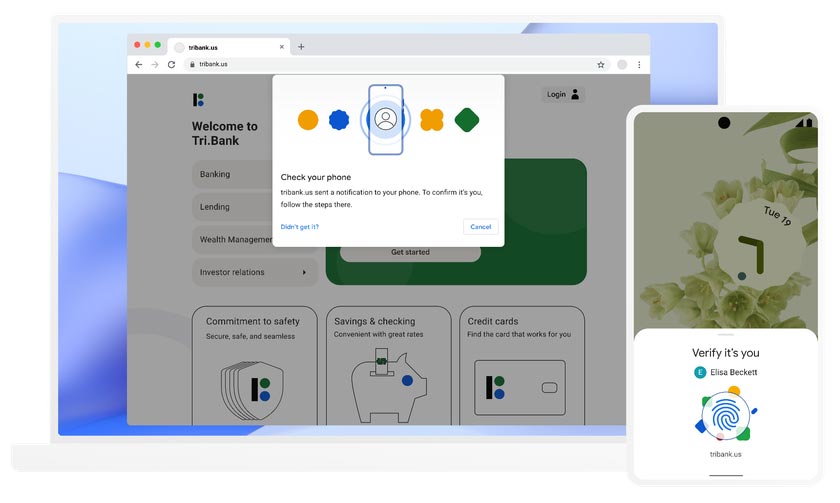 Suppose you sign in to an app or website on your smartphone and then unlock your phone. Your account won't require an account password anymore.
Instead, it will be able to store a FIDO credential known as the passkey that unlocks the online accounts you have. The passkey helps you sign up safer since it is based on cryptography that uses public keys and is only revealed by your internet account once the phone is unlocked.
To sign in to a website from your personal computer, require your phone to be nearby, and you have to unlock it to access it. After completing this, you'll never need your phone anymore and can log in by unlocking the computer. If you ever lose your phone, the passkeys you have stored will connect to your new phone's cloud backups, allowing you to begin exactly where the old one ended.
Availability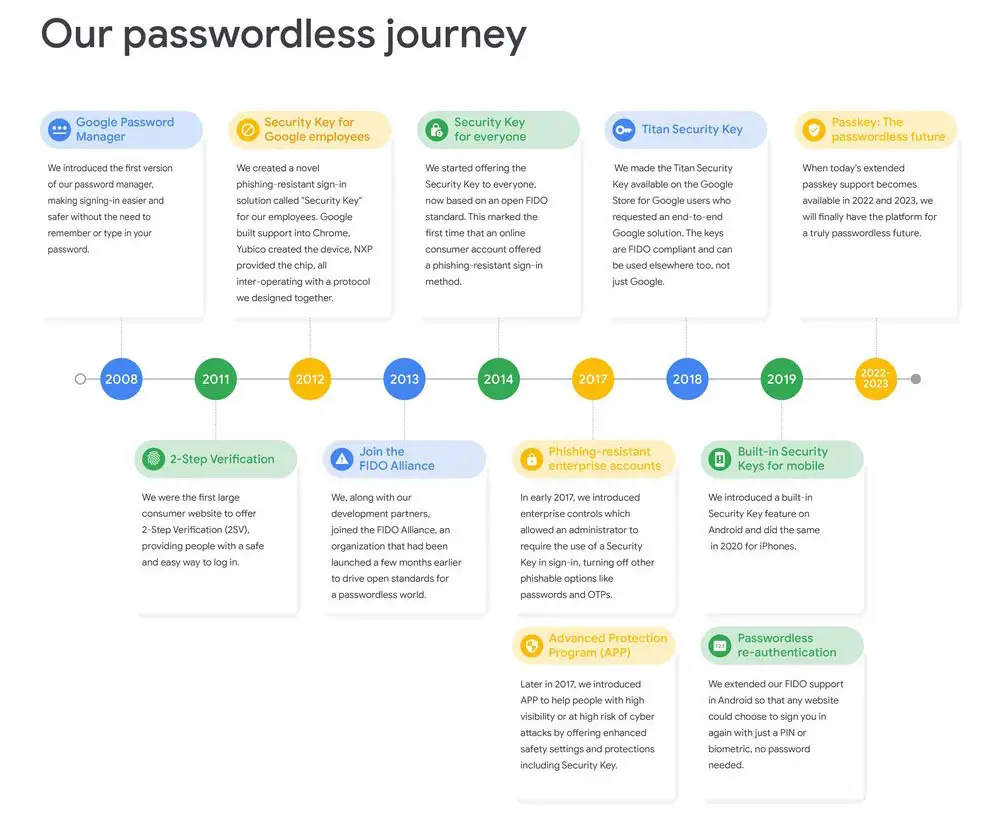 Google acknowledges that it may take some time until this tech becomes accessible on all devices and for app and website developers to benefit from the benefits. Passwords will remain an essential part of our lives during the move forward, so we'll stay determined to make traditional Log-Ins safer and more readily available through our existing services, such as Google Password Manager.
Wrap Up
When you use third-party Password managers, You mat reduce most of the username and password filling process. But It can't work 100% in apps. Sometimes we have to do the process manually and go further with the Two Factor authentication apps process. Instead of going through every time for the daily tasks, Passwordless options are helpful in real-time situations. Since We always stick with our mobiles, Google may assign the mobile through authentication as a primary option and go with the regular user name and Password as a secondary process. Do you think Passwordless Log-In can be a real-life thing Soon, or will it take a long time? Share your thoughts below.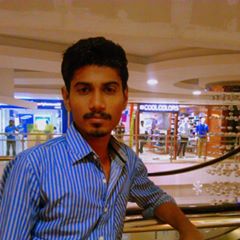 Selva Ganesh is the Chief Editor of this Blog. He is a Computer Science Engineer, An experienced Android Developer, Professional Blogger with 8+ years in the field. He completed courses about Google News Initiative. He runs Android Infotech which offers Problem Solving Articles around the globe.