Haaa…Choosing the best free VPN is Hard work. Free VPN users jump from one app to another app daily or weekly. Because we feel that during this apps selection, some of the guys say free, But they are not free apps. Why our Title has Real- Real Means Real Guys, we are very strict about No Bandwidth limit, Free and No Time Limit. So the apps below come to these rules. We tested Nearly Weeks and tested 59 apps in all situations. I also attached our Test results to help you choose the best.
I am very sure that many of us who have been browsing for many years and making use of the internet are just hearing of the word VPN for the first time. Some of us might have even used it before but do not know what it is. That's so sad but no worries, I have used it, and I know what it is all about, and I will be offering you some information about it some unlimited VPNs that are available for your use.
What is a VPN?
Come on We know that. Oh, if you already know, We try to explain in a simple form. First of all, the full meaning of VPN is a virtual private network, and just as the name implies, it is a private network that is extended across a public network. This extension between a private network and a public network allows users to send and receive information or data among themselves in a public network, and it would seem as if they were all connected on a private system because the services and features that will be experienced would be like that of a private network. When conducting an operation on a VPN, you tend to enjoy the functionality, security, and management of the closed system.
Where It can Use
Naturally, to access Blocked Sites. To access restricted country sites like Netflix(Some contents), Bank sites(If you are not in your Home country). If you use Bank related apps, I suggest you to use Paid VPNs that are not log your data.
Beyond Personal use, Where VPNs are Use
VPN is mostly used in Online testing. Other than Web/Online testing, If you own an office that has several branches everywhere that are not in the same location with each other, you can share information with every branch you have by making use of VPN to do so. You can use your head office or maybe somewhere you find yourself very often as the main base of operations, create a VPN there and provide other branches with authentication protocols such as passwords and certificates that will enable them to gain access to the VPN wherever they are. Creating this kind of connection successfully will allow you and your fellow workers share information about the organization within yourselves. Depending on how you build it, this kind of network can be extremely secure because it can only be accessed by authorized personnel, that is someone with the security details of the net.
This is approximately what a VPN is all about and how it can assist in the transfer of data in a very secure manner. There are lots of VPNs out there all offering the same kind of service to users all over the world but bear in mind that all cannot provide the same quality, one must be higher than the other, and it is left to you to select the one that serves you best. Do not worry, no need to go through that stress because I will be recommending some of the best-unlimited VPNs in the business that will offer you the best service possible.
VPN Apps
I will be focusing on the ones that offer unlimited services, a lot of them out there promise this service to you but do not provide it, I refer to such providers as FAKE. Don't mess with me FAKE VPNs… The following are real unlimited VPNs that offer quality service to its users; they are as follows;
Note:
Mobile used For Testing – Google Pixel 2 XL
The connection used- Wi-Fi 2.4 GHz
Speed Test Location for all VPN- Speedtest.net San Jose, CA
Connection Type- Single
VPN Country Used-  United States
These are free apps, so, all have ads, But they are not annoying you always, they will show up only when you open the app, not in notifications and Sudden Full-screen ads.
Before VPN Testing
Before using the VPN, we tested our Network, so that you can easily understand the comparison.
So, Before using the apps, the Download speed is nearly 12.8 Mbps, and Upload speed is 5.82 Mbps. Both upload and Download speeds are essential for better Experience. The location is India. It is a transparent location.
Touch VPN -Free Unlimited VPN Proxy & WiFi Privacy
Best app in the list. As the name implies, it requires only a touch to achieve all you want on this VPN. With just a touch you can connect to a whole lot of servers and secure your data to websites that you wish to remain anonymous too. For those of you who get sites blocked regularly, the Touch VPN is the best VPN that can solve this problem for you. This VPN enables you to access any website in any country of your choice without been blocked or restricted access to. I have used this app multiple times, and I can tell you that it is very reliable but you need to expect glitches along the way, this is normal, but a few updates can fix this.
Test
Nearly True speed Right? (Download- 12.9 Mbps, Upload- 4.18 Mbps) VPNs always reduce speed, but this app gives true speed all the time. The location is also accurate.
Pros
Best Speed and No lag in Network speed.
Cons
Display screen lock automatically enabled when to install, Anyway, you can easily remove that in the Settings. I also attached the screenshot to do this.
It is limited to Some countries. This Con will continue in all Apps, Because free VPNs, Doesn't provide full states for free.
Get- Touch VPN
Turbo VPN – Free Unlimited VPN & Secure Hotspot
This VPN provider is beneficial and reliable. They offer a 100% free VPN that comes with a high-speed feature just as fast as a hare(which is used as the cover of their brand). Users all over the world have rated it to be the best-unlimited VPN client that is available to Android users. The exciting thing about this VPN is that it is free and provides servers from different countries offering users multiple options to choose from. The annoying part of it is the ads that pop up during the use, these ads are unwanted, but they seem to always come at the wrong time, and this slows down the entire process when opening and closing the app.
Test
Slow speed? (Download- 1.08 Mbps, Upload- 7.54 Mbps) Nope, In Paper and testing It looks like It gives low speed, But you will experience hassle free surf, due to its first-byte time.
Pros
Smooth experience and Easy jump between countries.
Cons
Streaming is not that much good.
You are limited to Some countries. If you want other countries, you have to upgrade.
In a Single session, After 4-5 Hours, there is some Lag in Speed. You have to restart the app again.
Get- Turbo VPN
Free VPN Unlimited Proxy – Proxy Master
This is another fantastic VPN client for Android users; it is free and offers unlimited bandwidth to its users all over the world. The term "Proxy Master" was given to it because it is a master of proxy and super fast to proxy sites. It is effortless to use and straightforward in its process, you will only need to click once to activate the server you require. Some glitches need to be corrected in the app because since the last update, the app has been losing the link to a selected VPN server on its own and this makes it stressful because I have to start rerunning the connection all over again. If this glitch can be fixed, then this VPN app is good to go.
Test
Speed is Enough for Streaming Videos and Surfing (Download- 4.32 Mbps, Upload- 6.38 Mbps). Location is also Correct.
Pros
You can exclude apps from using VPN.
You can select Different servers from the same Country.
Cons
Limited to Some countries.
Get- Proxy Master
VPN Free – Betternet Hotspot VPN & Private Browser
Betternet VPN is a free and unlimited VPN proxy that offers excellent, quality service to its users. It is capable of hiding your IP address, unblock sites and apps on your android phone, turn a public WI-FI into a private one and encrypt your internet traffic. This VPN is a good one and reliable, but they need to work on their subscription plans, sometimes what was subscribed for is not what will be given, and this can be very discouraging to a user. Apart from that, I think it is good to go and will be useful to you in one way or the other.
Test
We achieved  4 Mbps in some time. Say Out of 4/10. But in the other six times, We attained a speed of 1-2 Mbps. Location- Accurate.
Pros
Cons
You can't select any country. There is always an Optimal location.
Get- Betternet VPN
Hola Free VPN Proxy Unblocker
You can call this a free peer-to-peer VPN service that helps to create a more open Web by sharing information within its users. This is free and unlimited that makes it easy to switch to servers of different countries all over the world. It is equipped with its browser that you can use to visit various sites and keep your cover in the process(you will remain anonymous) during your browsing time. It is straightforward to use, and reliable but a problem you might encounter along the way is slow speed. I feel that as you continue to use it often, it drops in its rate of connectivity.
Test
Speed is perfect (Download- 8.65 Mbps, Upload- 6.78 Mbps). When testing in United States location, it is like Bread and butter. Location accuracy is also great.
Pros
You can select different locations for different apps.
App allows you to change your GPS location also.
Cons
Sudden lags happened for a few servers. Maybe at the time of our test, the network has issues.
Get- Hola VPN
Bonus App- 1.1.1.1 By CloudFlare (Not a VPN)
Why it is a not a VPN, but we included in the list? The purpose of VPN Not only allows you to access the blocked sites, but It should also hide your location, or it should allow you to choose a different place. Cloudflare's app can't change or hide your location (At the time of this article, they may be included in the future). But it can allow you to access the Blocked sites. We also tested this in Organization, Where YouTube is Blocked. It Bypasses the network and gives access to YouTube.
Pros
You can Remove your Logs or You can Opt-Out Logs information.
Easy Single Toggle enables function.
Cons
Can't hide your location.
Get- 1.1.1.1 App
How to select a Specific country? If there is no Option in VPN
There are some apps, that can connect to a specific country. Just search the term VPN with your desired country in Play store. The apps may not work that much good. But if you really want to access the location, it can be helpful.
Conclusion
We tested nearly 59 Filtered Apps. But we selected only these five based on lots of tests. These VPN services listed above are what I recommend for anyone who wishes to consider making use of a VPN service in the future. Expect some challenges but be rest assured that you will get the services you require. If we missed any VPN that is best than this comment below, we would include them if they passed our tests.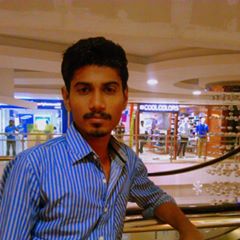 Selva Ganesh is the Chief Editor of this Blog. He is a Computer Science Engineer, An experienced Android Developer, Professional Blogger with 8+ years in the field. He completed courses about Google News Initiative. He runs Android Infotech which offers Problem Solving Articles around the globe.