My mind thinks about my friend service in India…So, beyond you are not in India, the repair service from Google is a Piece of cake, compared with other Manufacturers, who say, Hey the spare is not Available. Not all these phone technicians can work on your Google pixel device correctly; sometimes, they end up voiding your warranty and even damage the device.
Well, now, it is easier to repair your Pixel devices in Google's official repair center where you'll get an official treat, and your device will be fixed professionally. This support has not been around for years, but, Google is now looking to make things easier for Pixel users. So, if your Google Pixel smartphone seems to have developed some issues or there is a damage on the body, you will now visit the Google verified center in the US to get them fixed.
Google started its repair center for its out-of-warranty devices. At the moment, only pixel users are eligible to visit Google repair stores to fix their mobiles; we look towards Google expanding this gesture to other of its physical smart products.
How to personally fix Google pixel smartphones?
Ah What, Yes I am in Stable Mind. Sometimes, you didn't have to Send your device for Minor Troubleshoot issues. If you find the problems like below, troubleshoot yourself. Beyond this, if you are sure about your Problem, you can contact the service center. If it is a Software problem, you have to flash manually or contact some nearby technicians.
| | |
| --- | --- |
| Issue | Possible solution |
| Falls into water | Pixel devices are water-resistant not waterproof. First, get it out of the water as soon as possible, turn off the device, clean with a soft cloth, and spread on an even surface so the water inside would dry off. I dried my device using a rice bag. Just put the device in the rice bag for 24-48 Hours. It will dry off. Until this process, Don't turn on the device. It will ruin your circuit in the device. |
| Pixel not powering on or charging | Follow the detailed guides available here – Fix your pixel device |
| Battery drains faster | Check if apps are running on the background, disable background processes |
| Freezing pixel? | Follow the guides available on this link – Fix a freezing Pixel device |
FAQs
Hey, I filtered out some questions from Audience to Solve all your Major questions.
What actually is Google's repair center?
Some people may have this question in mind. Well, here is the answer you seek. Google repair centers are places where you should go when your Pixel smartphone develops some issues (either software or hardware) to get them repaired by verified technicians.
Where can I find a Google repair center?
It is only available to some regions, and they are benefitting from this service. The service is not yet extended to other countries at the moment. Also, we are hopeful that this move by Google will undoubtedly get to other places in a short while.
So, if you're not staying/living in those regions, unfortunately, this service is not for you. Maybe you should check out the phone technicians around your place of stay to fix your Google Pixel device.
For US citizens, there are two ways to submit your Pixel device for repair in this official center. You can either directly go to the service center (if it is available in your region), or, you can mail your phone to the service center. Whichever way, your Pixel device won't spend more than ten days in the repair center, and you'll get it back fixed.
Will my Pixel device be fixed all for free?
It depends. If you are in warranty the Battery problems like that will be under warranty. Other than this, Unfortunately, you're paying for the service you'll be getting from their service centers. Since the repair centers are actually for devices which have gone out of warranty; you'd pay for every service rendered to you on this center.
What is the benefit of repairing your Pixel device in the Google repair center in the US?
It is much beneficial to be sincere. This is because your device will be fixed using the original replacement parts at a reasonable amount. After the repair, your Pixel will appear and function just like a brand new one. You should like this, right?
Okay, which Google Pixel model(s) is this service open to?
All models: Pixel, Pixel XL, Pixel 2, Pixel 2 XL, Pixel 3 and Pixel 3 XL. Actually, this service is open for aging (old) Google pixels which have gone out of warranty but are still useful considering the features.
How to get your old pixel device fixed at the repair center
Since you've known much about what and how this service by Google is operated, its time to understand how you could send your device to get fixed immediately by skilled pixel technicians. We are going to provide you with detailed guides on how to do this. Equally, you can adjust some common issues with your pixel device and save yourself some money.
How to engage the Google technicians at the repair center to fix your device
Follow the steps we are providing below to send your device to the repair center and get it fixed within 7 – 10 days at most. In some regions, it can take up to 15 Days. In India, I got a temporary Nexus device for usage. Nice right? However, you must have to back up the files on your pixel device, then, run a factory reset before looking to send it out for repair. If you don't do this, during the repairing process, all the things saved on the pixel will be lost permanently; you can only get back your important files if you have a previous backup file.
Visit the official Google Store Repair Site and log in using your Google account details or Gmail details.

Naturally, your device will be detected if you purchase it from Google store, or else you have to Enter your IMEI number. However, what the system detects is the last device which you used to access your Google account.

Carefully select/choose the exact device you wish to repair and enter the IMEI number. But, if you're using the faulty device to process this action, the device IMEI will automatically be detected by the bot.

Now, after choosing and specifying the faulty device IMEI, the next step is to define the issue you're facing on the device. There are numerous possible issues out-listed for you to choose the actual problem with your Pixel smartphone. Also, a sub-category option is available for a proper description of the issue. For example, if you indicated that your Pixel device is having a battery issue, you'll have to define further if it is "Draining Quickly" or it is "Not Working Completely." This way, the technicians will find it much easier to sort out and fixed different devices faster. In the same way, for each problem category, you choose there is a sub-category for a proper definition of the issue to make the whole things more comfortable for the guys working at the Google repair center.

Now, after selecting the issue with your device following the available options, the nest window will want to know how you wish your device to get to the Google Service Center. You'll see three opportunities here; Ship with your packaging, ship with Google prepaid packaging, or visit the center yourself. You have to choose one option from these available three.

Ship With Your Packaging – This option means that you'll have to ship your device to the Google service center, with label and id.
Ship With Our Prepaid Packaging – Google will send packaging with label and id, wrap your device in the received package and re-send to the Google service center.
Visit a Google Partner – You can personally visit Google authorized service center and repair your device, the full details of this Google partner, listed below section.
Google Service Center Availablity Details
So, if you chose to visit a Google partner, you'll be provided with two options which are; Walk-In and Mail-In.
If you choose the Walk-In option, it means that you will physically walk into the service center and submit your device to the technicians in charge.
On the other hand, when you choose the Mail-In option, it implies that you are going to send the device to a Google Service Center without having to be physically present.
Either way, these are the means you can get your old pixel device to the Google repair center for properly handling by professionals.
Note: it is only Google Pixel, Pixel XL, Pixel 2, Pixel 2 XL, Pixel 3 and Pixel 3 XL is eligible to be sent to a Google repair center when it is damaged. No Nexus.
However, for minor issues, you can try and fix your pixel device by yourself without engaging with the stress of getting it to the Google repair centers, pay a fee, and also wait for a couple of days before you could handle your device again. We have provided some self-troubleshooting guides on how to fix a Google pixel device by yourself, hope you read it above.
But, anyway, when you send, or mail in your device to the official service center, one of the benefits you get is that your damaged device will be repaired with its original parts; that is, if your screen is damaged, you're getting a whole new Pixel screen (patented), and if battery were the problem, you'd get a brand new Pixel battery.
Wrap Up?
A lot of people are enticed because their old device will be repaired by Google technicians and they are getting new replacements of damaged components.
But, since this service is only available to limited regions, Google pixel users in other countries would still have to stick with the old way In India you can call Help center- 1800 419 0655.  The Google support team is excellent in my experience. But the technician's side it purely depends on their character. Hopefully, this official service will extend to other countries soon, starting from nearby states first.
Also, you're going to pay for any parts of your device that will be replaced with a new one. The service is not free if you broke your Display, even if you are in warranty.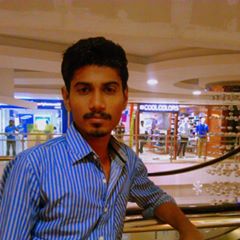 Selva Ganesh is the Chief Editor of this Blog. He is a Computer Science Engineer, An experienced Android Developer, Professional Blogger with 8+ years in the field. He completed courses about Google News Initiative. He runs Android Infotech which offers Problem Solving Articles around the globe.