Google mentions about its beta updates. But Some users try to taste the updates in their conventional devices. Sometimes it falls into trouble category. So, here we guide you to Downgrade from Android Q and Return to the Stable version of pixel devices. It's not been long since the Android Q beta version has rolled out and quite a lot of people are already trying out the Android Q (beta) OS version on their Google Pixels device.
However, this beta version appears to be meant for developers to test and see how they can read their various app to run effectively on this version of Android OS when the stable version rolls out. A lot of Android device users have mistakenly upgraded their device to run on this version or perhaps they did that out of excitement thinking they'll get to use the latest Android OS version. Hei! This isn't a stable version.
Honestly, this version of the upcoming Android Q OS isn't suitable for an inexperienced user. But, if you've already opted in to use this version and found it to be very uncomfortable because certain features aren't working and there are lots of bug on it, then, you have to opt out and switch back to Pie (9.0). Going back to Android Pie isn't as easy as it may sound; thus, we are going to provide you with this detailed guide on how to downgrade your Pixel smartphone from Android Q beta to Android Pie.
How to go back to Android Pie from Android Q beta on Google Pixel
This will work for all Google Pixel devices which were able to accept the Android Q rollout. It is quite easy to upgrade your Pixel smartphone to run on the latest Android OS via OTA, but while downgrading, it isn't so much easy per se. But, it's equally not a stressful process to undergo.
Before going on, ensure your device is running on Android Q; to do this, go to Settings >>> About Phone >>> Build number. If your device build number starts with QPP, then, it is running the beta version of Android Q. Also, if you power off your device and restart it, you'll be notified via a message that your Pixel device is running on Android Q beta.
Typically you need to charge your device fully for this purpose as well as run a comprehensive backup to save all your files (all of them). This backup is compulsory; else, you'll lose everything saved on your Google Pixel device because this downgrade will launch an automatic wipe/factory reset that will get off all the data and files saved on the device. It's quite unfortunate that this isn't as easy as upgrading your OS.
The steps to opt out
Visit the Android Beta page on from a browser (Preferably, Chrome), either your Android or PC. Ensure you're signed in to the same Google Account active on your device.

Now, click on the button that houses "View your eligible devices."

You'll be shown your devices which are eligible and already running on the version.

If you have more than one Pixel device, they'll appear here, and you'll see an option to either "Opt-In" or "Opt-Out."

The Opt-in will installed Android Q on your device if the device is not yet running on this version while the Opt-out option will downgrade you to Android Pie.
After clicking on "Opt-out," it may take up to 24 hours before your Google Pixel phone will receive Android Pie update and all the files will be WIPED OUT; you have to restore them from the backup you created initially. If you can't update automatically, you can also update manually.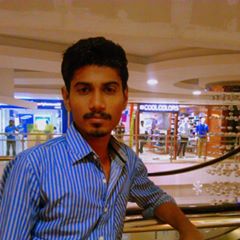 Selva Ganesh is a Chief Editor of this Blog. He is a Computer Engineer, An experienced Android Developer, Professional Blogger & addicted Web Developer. He runs Android Infotech which offers Problem Solving Articles around the globe.