In so many ways, Samsung S10 5G can be described as Samsung's main flagship device for the year 2019. Its screen is the largest, its camera is the best, and its battery is the biggest out of the four phones that Samsung is releasing in 2019 for its 10th anniversary of the Galaxy S series. This mobile is even better if you are looking to embrace 5G this year and take a step into future technology. But Samsung S10 5G price decides it is worth to buy or not. But…..other than price factor, Do you need that?
Notable Specifications
Storage: 256GB, No card slot.
Display: 6.7-inch Wide quad-HD+ Dynamic AMOLED HDR10
Processor: Snapdragon 855 Octa-core Chipset
Superfast Wired Charging 25W, Wireless charging 2.0.
Camera- 16+12+12 MP Rear and 10 MP + 8 MP (Depth sensor-Wide) Front.
Most people think that the Samsung Galaxy S10 5G is exactly a Samsung Galaxy S10 that has a faster network connection, but in reality, this is not so. The Samsung Galaxy S10 5G is miles apart, and of course, it is the biggest of the family with a larger display and a lot of unique features that the other S10 models do not have.
Samsung Galaxy S10 5G Price and Release Date
The price of the Galaxy S10 5G has not been confirmed officially yet, but our trusted internals said that price would be around US$1350-1400 for S10 5G Basic Model (8 GB RAM+ 256 GB ROM). The phone will go on sale on 21 June 2019. But it can be late or soon between 10 Days different based on some trial 5G Networks assured by US Carriers. Sales will start on Verizon before other carriers like Sprint, T-mobile, Spectrum Mobile, and AT&T will have the phone on sale during the same quarter.
Design and Display
The Galaxy S9 is no doubt the highlight flagship phone from Samsung for the year 2018, and as it looks, bigger might be better with this phone. While the tech world has waited for some time for 5G technology going widespread, 2019 might be the year we will get to see this technology on mainstream mobile phones. Predictively, mobile phones that will sport the 4G technology will be larger, heavier and thicker than what we are used to and the S10 5G ticks all these boxes.
The large size is because there has to be enough space in the phone to accommodate a standalone modem which is responsible for delivering the 5G network technology. Therefore, this added space in the phone makes the phone more significant, and ultimately, it will need more power to support this technology; hence, the need for a large battery which also needs space inside the phone. We can expect chip makers like Qualcomm to develop chips with 5G modems integrated into them but at the moment, what we have with the Galaxy S10 5G is what we have to make do with.
The phone comes with a 6.7-inch Hole punch display, and it is heavier and thicker than the other phones in the S10 series. Having a thickness of 7.9mm and a weight of 198g, the other S10 models do not measure up to it in terms of size and weight. Other than this, the S10 5G is in line with the other S10 phones. A shiny metal frame runs around the edge of the phone. It comes with a glass back, and a headphone jack is placed right at the bottom edge of the phone. Apart from its size, it looks every bit like the S10, and it shares all the features of the S10 including the wireless charging feature as well as IP68 water resistance and dust resistance.
The display is gorgeous as it produces awesome colors and brightness. It also has a maximum output of 1200 nits which means you will get an equally excellent display under sunlight and HDR 10 support. The S10 Plus is about currently the smartphone with the best display, and the S10 5G seems to have just the best display quality. The front cameras sit comfortably in the top corner. The ultrasonic fingerprint sensor works incredibly faster than the other types of fingerprint sensors we have in other phones.
Performance and 5G Technology
The S10 5G is powered by a Snapdragon 855 chipset for USA users and an Exynos 9820 for users Asia and Europe. It has a RAM of 8GB and a fixed 256GB of storage. The storage for the S10 5G is not expandable, and it does not come with a micro SD card slot. So, if you are still thinking about what 5G technology would be like, we probably will have to wait to see how fast networks will roll out this technology. Samsung has not disclosed the type of 5G modems in either the Snapdragon model or the Exynos model, but most likely, the Snapdragon 855 model is predicted to use the X50 modem. The X55 modem is not expected to be used in phones until later in the year.
Camera
The camera array in the new Galaxy S series is significantly different across the devices Samsung released this year. The S10 5G's camera has a distinct difference from the camera in the other ones.
The S10 5G has a 16-megapixel sensor with a different aperture lens, a 12-megapixel ultra-wide lens, and a 12-megapixel telephoto lens. An hQVGA 3D depth-sensing camera is also included, and its purpose is for augmented reality. In the Front side, it carries 10 MP Camera and 8 MP Depth sensor camera and 3D Depth sensing for AR.
We have no specific details about how well the camera on this phone performs, but we are confident that it will be somewhere on par with the S10 Plus as their specifications are somewhat similar.
Battery Life
With a battery size of 4500mAh that supports super-fast 25W wired charging, this is impressive stuff. Interestingly, no other device in the S10 line up has this feature. The S10 5G also supports wireless charging 2.0 as well as Wireless PowerShare which enables you to use the phone to charge other devices.
Summing it up
We all know that 5G technology is not available yet; If you are not in the US, Canada, and the UK, If you want to buy this mobile just for 5G. My answer is no. We are not ready in other regions. Therefore, there is so much excitement in the tech world about what this phone offers and what its performance will be like. Again, The phone may not be worth buying if you do not live in the USA probably because you may not be able to avail 5G network outside the USA, but the Samsung Galaxy S10 5G is undoubtedly a good buy – One that you should not miss out on if you can use all the features on the phone.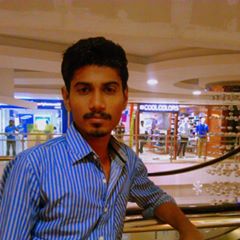 Selva Ganesh is the Chief Editor of this Blog. He is a Computer Science Engineer, An experienced Android Developer, Professional Blogger with 8+ years in the field. He completed courses about Google News Initiative. He runs Android Infotech which offers Problem Solving Articles around the globe.