Since Google has lost of platforms, Sometimes we may feel some platforms are looking identical. But they have different purposes, or they are different from Google's view. When they feel they are the same, They will either drop one platform or will merge them. For example, you can upload your photos and images in both Google Drive and Google Photos. But the difference is when you upload in Google Drive, You can upload Original quality with limited storage. It means Google will reduce your storage as per the file size, and it is not optimized for images. But in Google Photos, You can upload the same image quality with easy navigation and additional features. Google's main platform is Gmail. Google integrating lots of additional platforms and features often to it. Now Gmail getting Save to Google Photos option, Additional with Download, and Add to Google Drive options.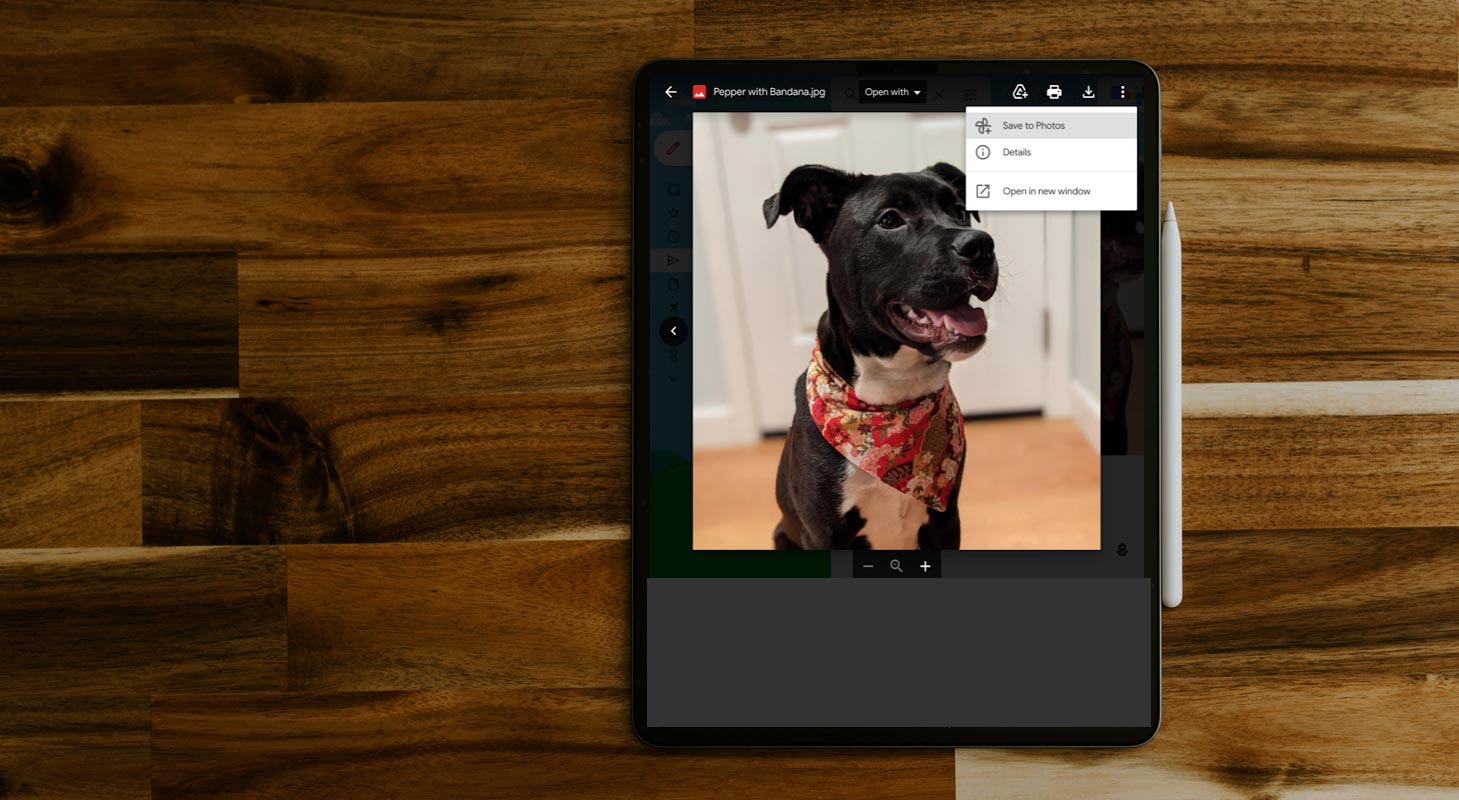 Google drops the unlimited upload options in Google Photos. Or Else, you may see a huge benefit in using Google Photos over Google Drive. Google announces the new features and improvements in Google workspace for their customers. Users can save their photos from the Gmail messages directly to Google Photos with a new "Save to Photos" button. We can discuss more this new feature in further Sessions.
About Google Photos And Drive
Google provides two major applications that we can use to upload and share images named Google Drive and Google Photos. Google Photos are used to store "High quality"  photos and videos at no cost by using the settings. But they dropped this feature, and now only Google Pixel users can use unlimited Photos options. We can store an unlimited number of photos and videos, Google will store photos at 16 megapixels, and videos are stored at a maximum 1080p resolution. If we need more or additional space, we can purchase through either a monthly or yearly payment.
Using the Upload button, we can upload any photo to Google Drive by simply dragging the files to your Google Drive Windows. In addition, we can organize them into folders and share those folders and also have the option for sharing and commenting features.
We need to install the Google Photo app on the device for Google Photos, and the app will upload images to Google Cloud. It also has a Backup, and Sync app used to backup photos from a computer.  Google Photos having some special option is that AI-driven search used to type the image whatever we need and get the accurate result instantly. In addition, images are sorted by date, which means we can see images through years.
Difference Between Google Photos And Drive in terms of handling Photos
Since Google Drive and Google Photos seem like the same app, some services are pretty different when we are looking closer. So yes, let's see about the differences.
Google Drive
It is used as a file storage service.
We need to upload photos and videos manually to it, insert them using folders, and share them.
Google Drive not having any specific photography features.
Whatever we uploaded will be counted against the Google Storage limit.
Google Photos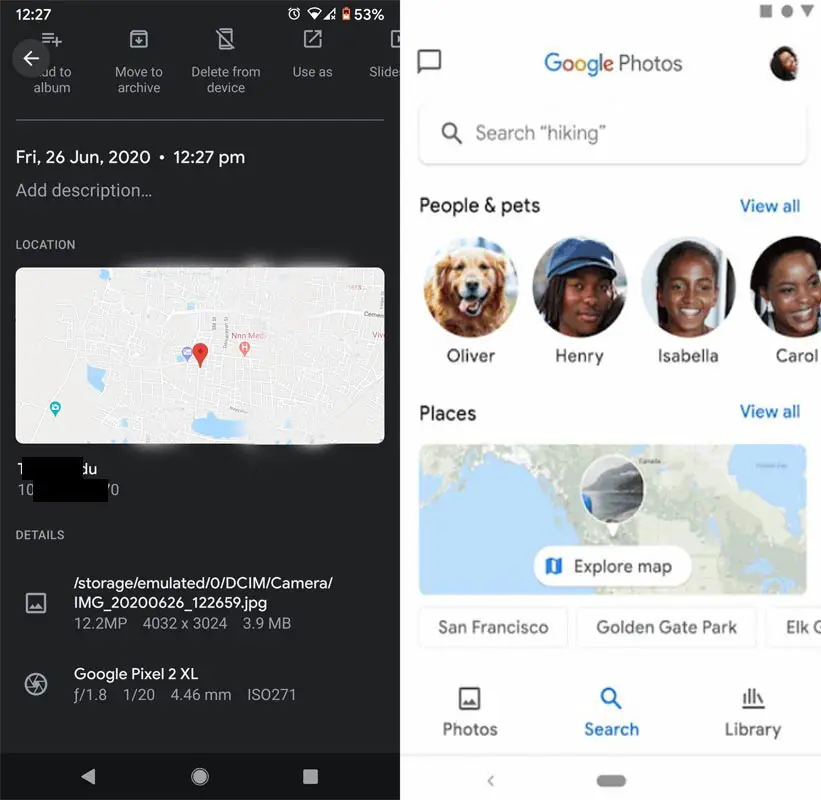 It can sync photos and videos automatically through your computer or phone, which is in the location of timeline organized by date, sort them into albums.
Google Photos having Photo editing, but it will be the basic option.
They will not count compressed photos and videos against the Google Storage Limit, but if it is uncompressed, ones do.
Save to Google Photos option in Gmail App and Web Platform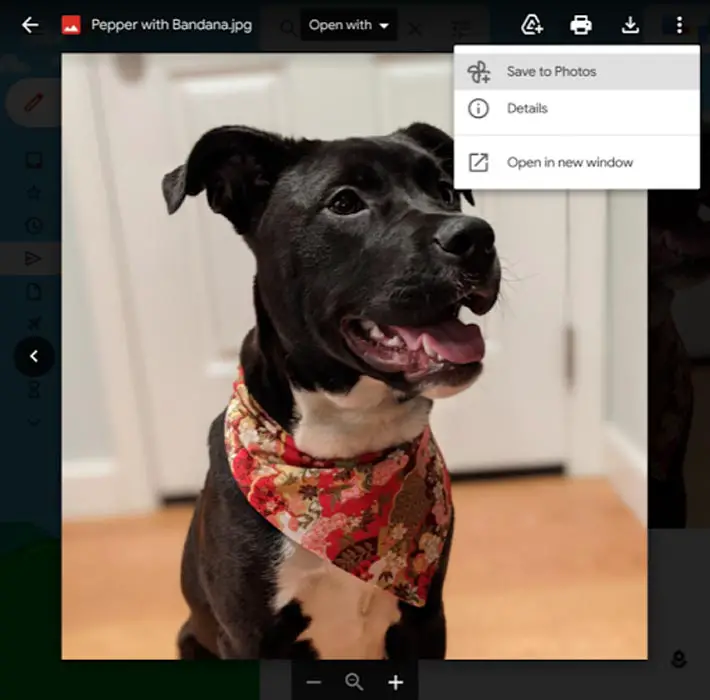 Finally, Google will introduce their new feature called "Save to Photos" in Google Workspace, which saves photos from Gmail messages to Google Photos. It is used to avoid photos downloading from the Gmail messages and manually back them up to Google Photos. This new feature only works on the Gmail web interface currently and not in the mobile apps.
After the body of a message, attachments will appear on the web as a row/grid, in that you have options like Download and Add to Drive. Now Google is adding the button "Save to Photo" with the plus sign in the corner used for this new feature. The images will be saved directly to Google Photos only in JPEG images; this type of image is only supported currently.
Release Date
The new feature from Google Workspace was released on May 26th, 2021. I hope that we all going to enjoy photos with this new update in Google Photos.
Wrap Up
The popularity and life of a platform are purely dependent on the platform developers. They have to always listen to what users want and reduce their work and make the UI simple. Sometimes small options and features will make users stay on the platform for a long time. For example, Google already integrates Meet and Docs to Gmail. It will be useful for work-related users.
Since most of the users are Work from Home, integrating those features will be useful. Save to Google Photos is a long-needed option for users. Before this, You have to manually download the image and upload it when you didn't use Google Photos as a default Cloud backup platform. Did you get Add to Google Photos option in your Gmail App? Did you find it useful? Share your thoughts.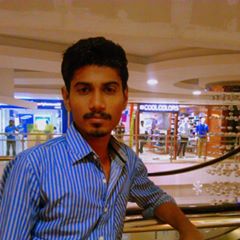 Selva Ganesh is the Chief Editor of this Blog. He is a Computer Science Engineer, An experienced Android Developer, Professional Blogger with 8+ years in the field. He completed courses about Google News Initiative. He runs Android Infotech which offers Problem Solving Articles around the globe.