After the long wait, finally, Spotify is now available for Indians to access. It has been long since when Indians look to have access to the world's most significant streaming service – Spotify. Well, the wait is over, Spotify is LIVE in India. It will undoubtedly take over Amazon Music, Apple Music, Gaana, and JioSaavn streaming services which were the leading "guys" before now. Although, one can't expect less; Spotify can't be available, and then you're using Gaana or JioSaavn. However, all streaming service has its uniqueness. Now, Spotify is in India; let's see if it can survive. Already, services such as Amazon and Apple music have captured the interest of many Indians. Plus, they have pending subscriptions. Thus, do you think Spotify would survive?
Spotify is "live" in India
India is among the most populous countries in the world. Every company, brand, or business will like to launch one of its branches in the country due to its population. As for Spotify, the company has launched both its ad-supported and ad-free version in the country. The service is meant to serve Indians with its premium version for a whole 30 days all for free, after which the users will have to pay to continue enjoying the premium service. Alternatively, when you have exhausted the 30-day free trial period, you can choose not to subscribe to keep using the premium service and get switched to the ad-supported free version.
Interestingly, Indians can now access the world's largest streaming service from their various devices (mobile or computers). If you are an Apple music subscriber, maybe you've found a cheaper alternative which is arguably more intuitive and "Fat." Yeah, the "Fat" actually means you'll find more sweet music here than you'll see on any other streaming service. Seeing that this service is cheaper and more vast, it is one of the best "great things" Indians will enjoy from now henceforth.
Pricing in India
For the first 30 days, you'll be allowed to use the full (premium) version of the service which does not support ads. But, after the trial period (first 30 days), you'll have to pay a fee to continue. However, the pricing of this service is flexible; you can pay daily, weekly, monthly, or yearly. Plus, students are subjected to a 50% discount. The subscription fees are as follows; Rs. 13 ($0.18) daily fee, Rs. 39 ($0.55) weekly, Rs. 119( $1.67) monthly, Rs. 389 ($5.49) three months subscription, Rs. 719 ($10.14) 6-months sub, and Rs. 1,189 ($16.77) yearly subscription.
Also, there are various supported payment methods, so, you won't have issues subscribing to the service. You could use PAYTM, LIPD, MasterCard, Visa Cards, or bank Debit Cards.
Competitors are High, and they already settled
There are plenty of Options are available in India. Like Google Music, JioSaavn, Amazon Music, Gaana, Wynk Music and Lot more.
Google Play Music
It Comes as a Default music app in Most of the Android devices. It has both paid and free Plans — paid plan starting from INR 99/Month. You should have google pay set up to use this service.
JioSaavn
It also has both free and Paid plans. Free plan will have ads in Audio or Display. Plans starting from INR 999/ Year. If you have a Jio Mobile Operator, you will get 90 Days free service.
Amazon Music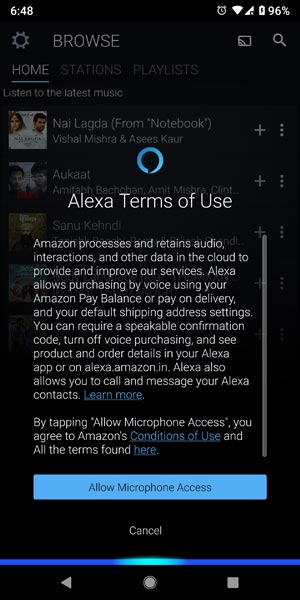 In my opinion, it is not fully ready yet. In the above two services, you will get mostly 80-90% songs in all regionals. But here you can get 70-80% since it is a new service in India, they keep adding songs. So, we can expect the full songs available in 2020. It comes free with the Amazon Prime plan (INR 999/year). The Plan includes free deliveries, Amazon Prime Video and Music and Lot more. As a bundle it is worthy. It also has Amazon Alexa Built-in.
Gaana
It is an Editor's Choice in Play Store. Comes with INR 499/Year plan. If you purchase this plan, you will also get a Sony Liv for free, which streams Sports.
Will this service survive in India?
Spotify has survived in all the countries it has rolled out to; hence, it will also survive in India. It feels like it is a passport to all the states. You have one service for all world Music. Feels like settled in Music Stream. Even, because the service is available at a rate cheaper than Apple music, hopefully, most Apple music subscribers would switch to use this service.
Furthermore, the service will offer music streaming based on different languages which include Hindi, English, Tamil, Telugu, Kannada, and others too.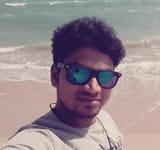 Selva Kumar is an Android Devices Enthusiast, Who Can Talk and Write About Anything If You Give a Hint About the respective devices. He is a Computer Science Graduate and Certified Android Developer, Making His Career towards this Technology. He is always eager to try new Android devices — not only Software level but Hardware-level Also. Beyond this, He is a Good Swimmer, Guitarist.