When you have a huge user base, Instead of selling third-party products and getting less margin., You can try to sell your product and get a huge margin. Most of the time, high user base Supermarkets always sell their products along with popular brands. To attract users, They provide offers and less price with the same product features. Walmart always sells its products along with other popular brands. Most of the time, the products are re-branded. This means, Some companies will produce for Walmart, and they use their name to sell them. Recently some leaks confirmed Walmart is releasing Onn Android TV Stick with Android 10 version and Google TV-like remote.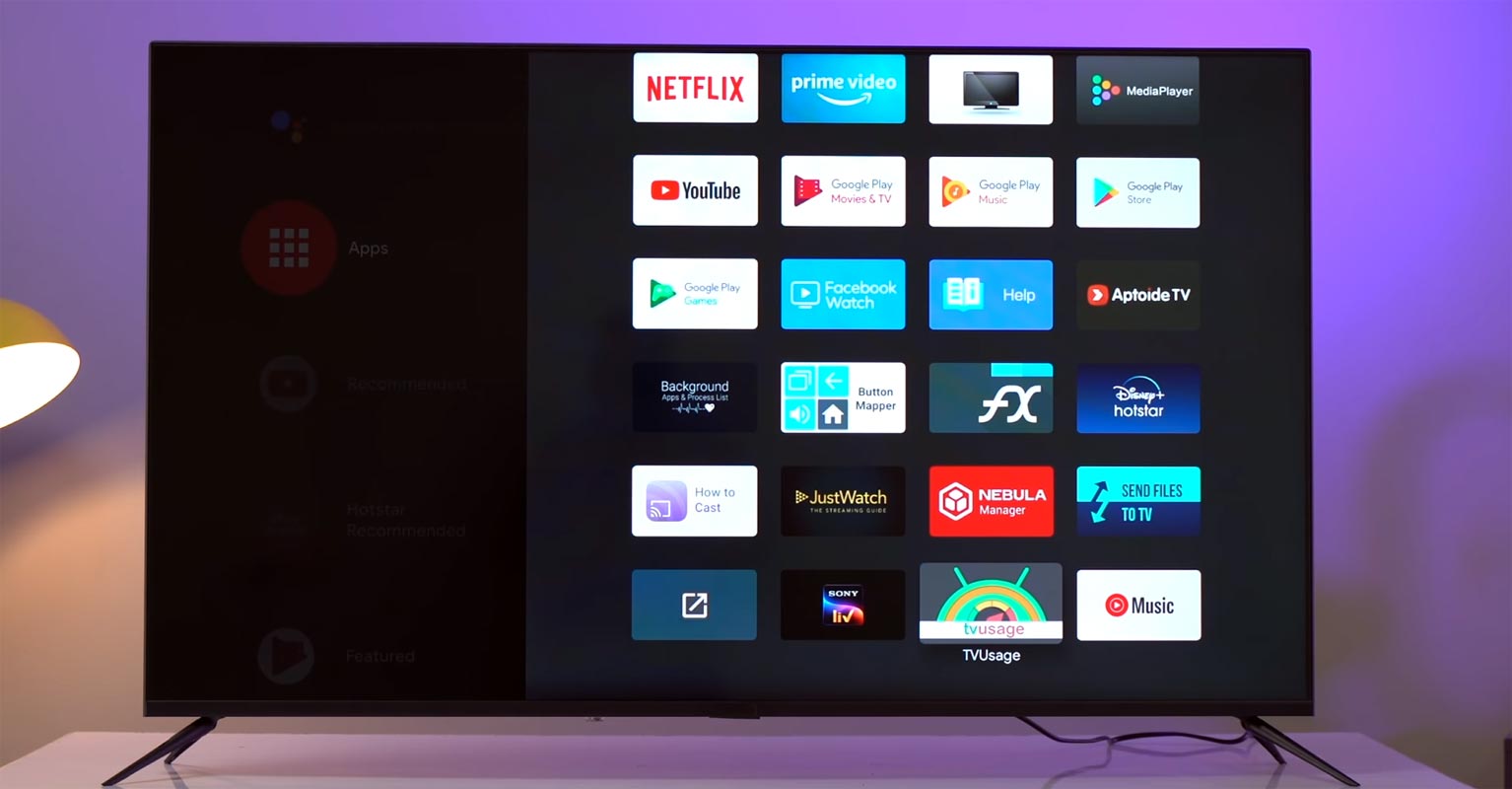 Most of the companies begin to jump into Android TV Stick products. Because they are cheap compared to manufacturing Smart TVs, most users have Non-Smart TV, and they can easily convert the Basic TV to Smart TV using Android TV sticks and Boxes.
Walmart is working on a new Onn Android TV Stick.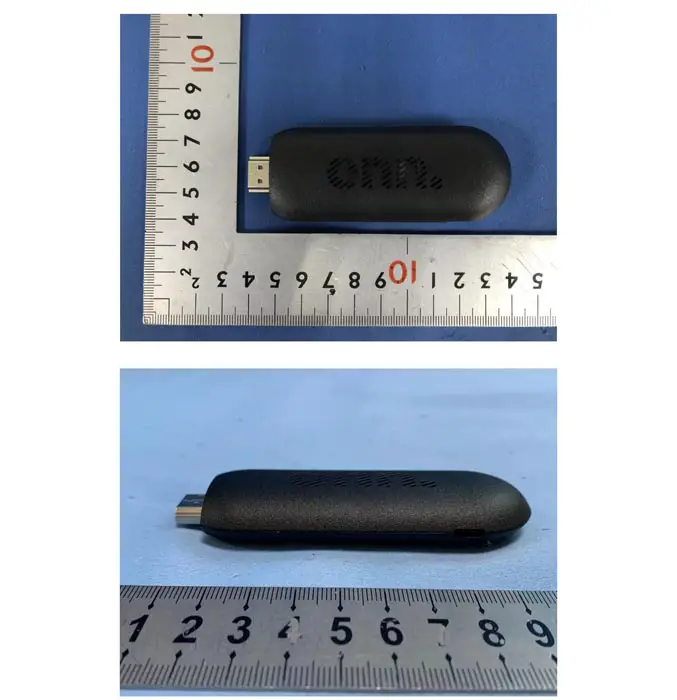 Walmart, the largest retailer in the US, is all set to launch its first TV Stick. TV stick users are increasing gradually in today's world, so Walmart is also keeping in mind to release its new creation Android TV Stick. These TV sticks have completely reduced the use of TV Boxes. The main reason for this is that it is easy to use and doesn't require extra space. The tv stick can only use it through the HDMI port on the TV. Many companies like Google, Amazon, Motorola, and Xiaomi have already released their Android TV Sticks, and now Walmart is also in the field.
Walmart has already been releasing various cheap and affordable Electronic products like TVs, Smartphones, Tablets, Speakers, and Headphones under the brand name Onn. Now Onn is working on their New Android TV stick.
Onn Android TV Stick Specs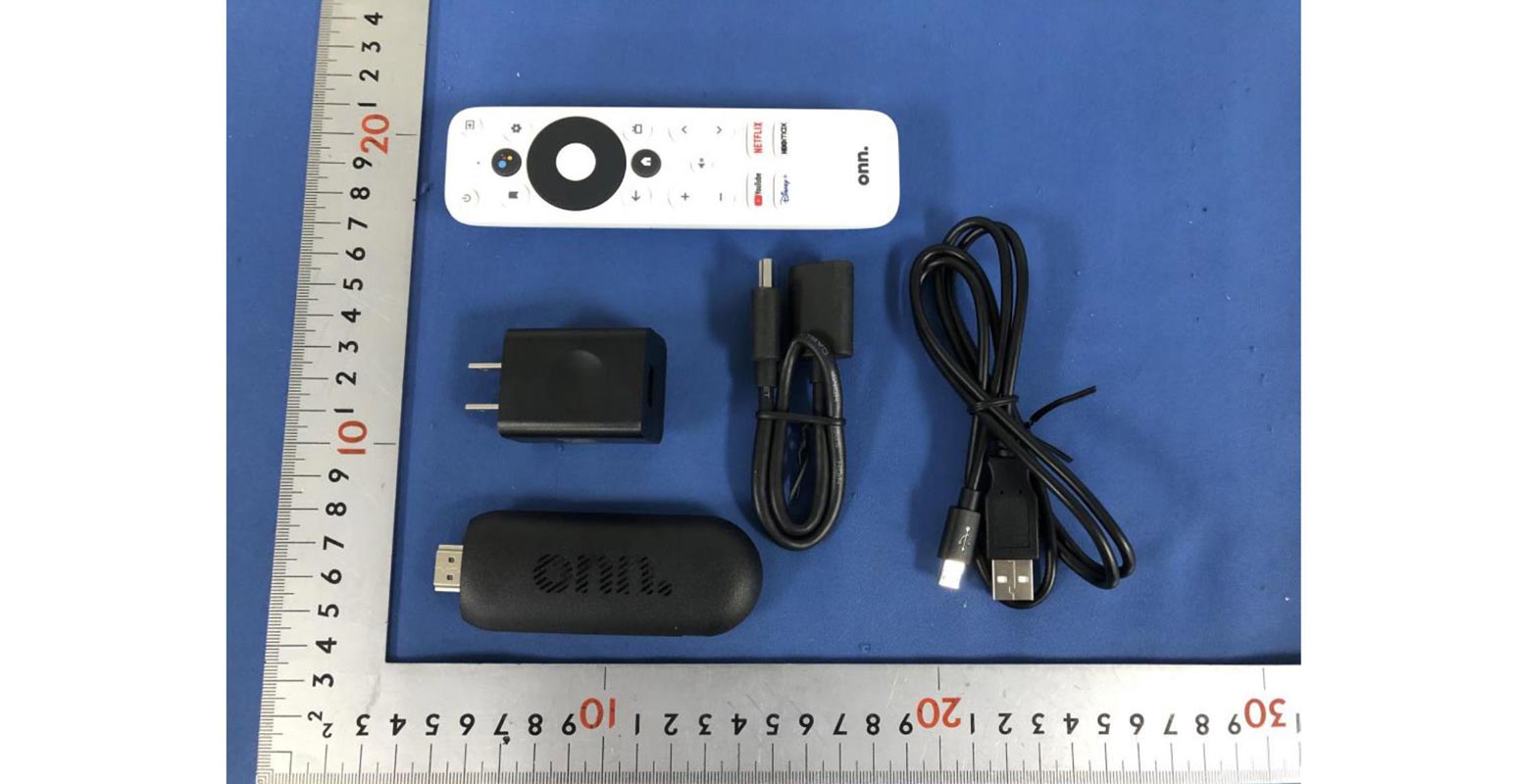 According to Android TV Rumors, Walmart's new Onn Android TV stick will support 2K, and they are certified by FCC. This Android TV Stick will run on Android 10.
FCC reveals some of the details about this device, It will use both Amazon fire TV support and Google Chromecast built-in support, and it also has an Amlogic S805Y chipset. This chipset will stream videos on 2K.
Walmart's new Onn Android TV stick certified for Netflix and Amazon prime video. So it might be more helpful for users to access the other streaming platforms by just using this single TV Stick.
Some of the pictures released of Onn TV stick, this pictures clearly show what it has. This Onn TV stick has a Bluetooth remote with some hotkeys like Google Assistant, Youtube, Netflix, Disney+, and HBO Max. One important thing to say about the remote is that they are using the G10 Model. Inside the box, it has an HDMI extension cable; it is really convenient to plug in and use directly, and it also comes up with a charging adapter with a 5V/1A.
Availability and Price
Walmart has given this TV stick a shape and design that no one expected. It seems like a normal USB device stick coating with matte black color, and this stick has Walmart's Onn logo on the top. When is it going to be released? What is the exact price? No such information has been released yet. But according to FCC listings, this device will be available in markets very soon, and it is very affordable to buy. Chromecast with Google TV is available for $49. So, the Walmart Onn Android TV stick will be below this price range.
Wrap Up
Google released their Google TV with Chromecast to provide better support for the Android TV range. After Google released their device, Every developer begins to provide better support for the Android TV version of Apps. Recently Google got certified for Peacock, Paramount+, and IMDB TV support. Releasing the device is not enough. You should provide better software support after release. When you buy Popular branded products, You will get regular patch updates and app support. After release and user feedback after release, We can't tell how much Walmart Onn Android TV stick works better than other alternatives. What do you think of the Walmart Onn Android TV stick? Did you feel it is worthy of buying? Share your thoughts.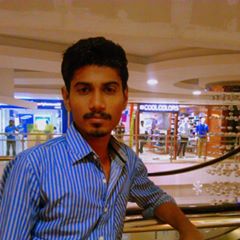 Selva Ganesh is the Chief Editor of this Blog. He is a Computer Science Engineer, An experienced Android Developer, Professional Blogger with 8+ years in the field. He completed courses about Google News Initiative. He runs Android Infotech which offers Problem Solving Articles around the globe.