In the latest WhatsApp for Android beta update (version 2.23.19.8), a new feature called "Third-party Chats" was introduced, as highlighted by WABetaInfo. Although presently non-operational and not accessible to users, this unveiling signifies a significant move by Meta towards establishing cross-platform compatibility for its encrypted messaging application. This development hints at a future where users may seamlessly communicate across various platforms, transcending device and operating system constraints. It showcases Meta's commitment to enhancing user experience and expanding accessibility, aligning with the evolving digital communication landscape. This move is particularly noteworthy in light of the European Commission's recent classification of Meta as a "gatekeeper," emphasizing the importance of interoperability among communication software.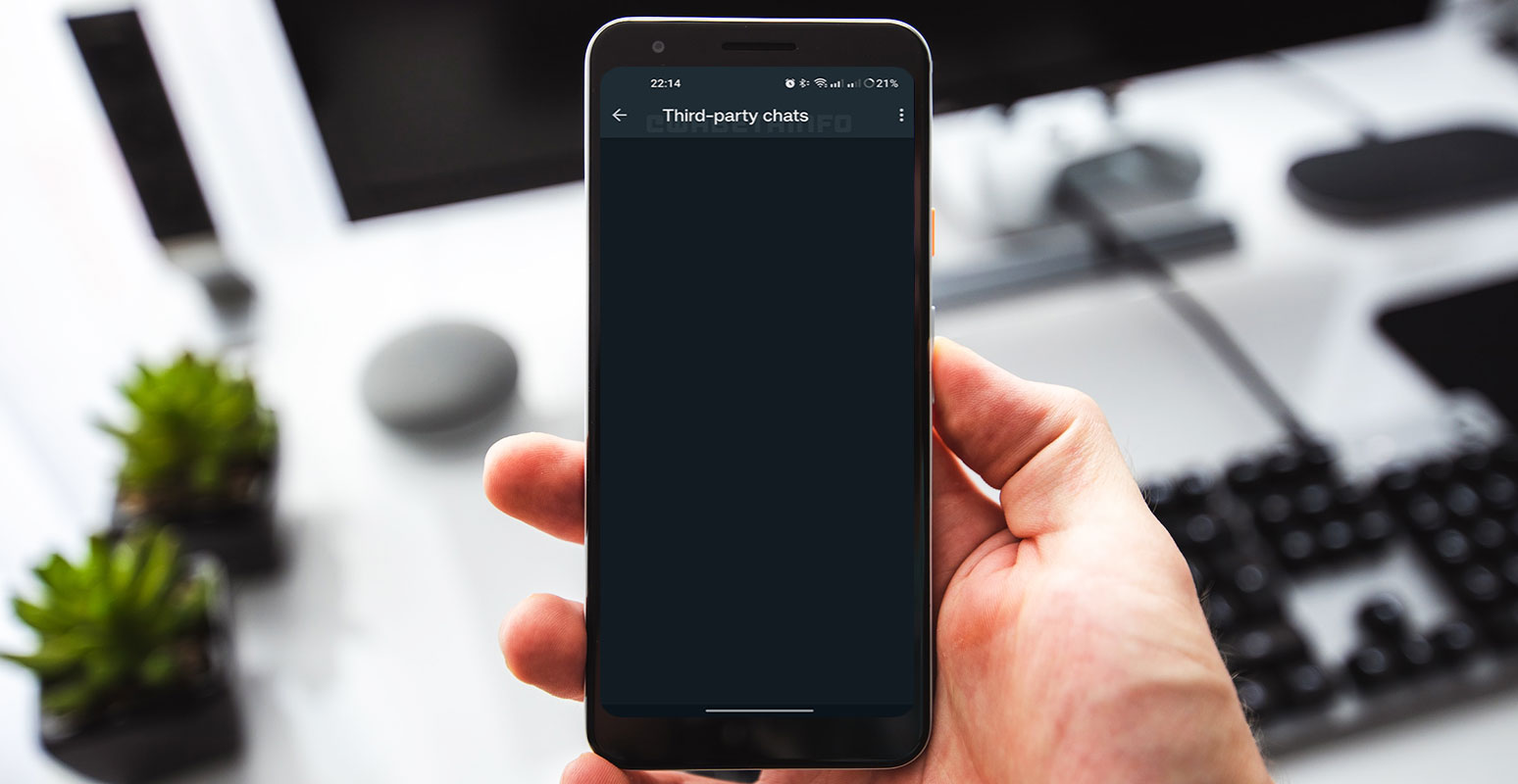 The Digital Markets Act (DMA) Mandate
The release of this beta update follows closely on the heels of the European Commission's confirmation that Meta, the owner of WhatsApp, falls under the definition of a "gatekeeper" according to the EU's Digital Markets Act (DMA). This legislation stipulates that communication software like WhatsApp must be capable of interoperating with third-party messaging applications by March 2024.
Empowering the User: DMA's Objectives
The DMA's primary objective, as outlined in the European Commission's FAQ, is to prevent gatekeepers from imposing unfair conditions and to ensure the accessibility of vital digital services. In addition to mandating interoperability for messaging apps, the DMA requires gatekeepers to grant users the ability to remove pre-installed applications and explore alternative app stores.
Meta and Microsoft: Responding to DMA
Meta and Microsoft have announced plans to develop their mobile app stores in response to the DMA. This move is part of their strategy to comply with the new regulatory framework. Simultaneously, the European Commission is investigating whether Apple's iMessage and Microsoft's Bing search engine, Edge browser, and advertising service meet the criteria outlined in the DMA.
WhatsApp Third-Party Cross-Platform Messaging Support
WhatsApp and Facebook hold paramount positions as messaging platforms globally, including in Europe. Their user-friendly interfaces and robust encryption make them go-to choices for secure communication. However, one key feature has been conspicuously absent from WhatsApp: cross-platform messaging.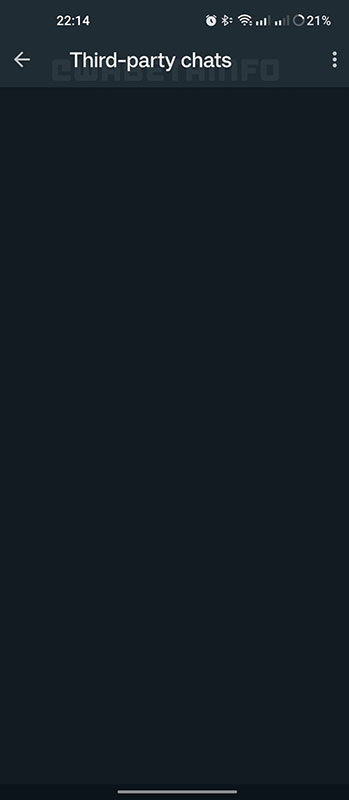 WhatsApp Third-Party Chats Support Android Mobile
The screenshot of the new feature reveals the title 'Third-party Chats,' though it currently lacks any options or buttons for user interaction. This development directly responds to the DMA, which seeks to regulate gatekeepers like Meta, Apple, and Microsoft, ensuring the accessibility of crucial digital services. Alongside the interoperability mandate, the DMA empowers users by enabling them to remove pre-installed applications or explore alternative app stores on their devices. In anticipation, both Meta and Microsoft are preparing to launch their mobile app stores.
FAQs
What is the Digital Markets Act (DMA), and how does it affect messaging apps like WhatsApp? 
The DMA is a legislative framework established by the European Commission to ensure fair competition and accessibility in the digital market. It mandates that gatekeepers like Meta (owner of WhatsApp) enable interoperability with third-party messaging apps by March 2024.
Why is cross-platform messaging important for WhatsApp users? 
Cross-platform messaging allows users to communicate seamlessly across different devices and operating systems. It enhances convenience and flexibility in communication.
How will the DMA impact other tech giants like Apple and Microsoft? 
The DMA requires companies like Apple and Microsoft to adhere to similar interoperability and accessibility standards. It also addresses issues such as the ability to remove pre-installed apps and explore alternative app stores.
What are the potential benefits of Meta and Microsoft launching their app stores? 
Launching their app stores allows Meta and Microsoft to have greater control over their ecosystems and offer alternative app distribution channels.
When can WhatsApp users expect to see the implementation of third-party messaging support? 
The beta update's "Third-party Chats" screen suggests Meta's active progress towards integration, though no specific timeline has been revealed. Users can anticipate further updates shortly.
Wrap Up
The impending integration of third-party messaging support marks a milestone for dedicated WhatsApp users and the broader digital communication sphere. Meta's strides for interoperability promise users versatile, seamless messaging interactions, elevating their experience with newfound levels of connectivity. This development transcends messaging norms, unlocking possibilities for cross-platform, device-agnostic communication and expanding horizons in modern exchange. It signifies a pivotal shift towards a more unified and user-centric approach, where convenience and accessibility take precedence. 
Meta aims to unite ecosystems, promising seamless exchanges with enriched experiences on the horizon. WhatsApp's evolution benefits enthusiasts, setting a precedent for boundless digital communication promising an interconnected future.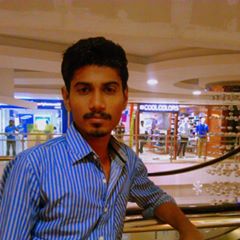 Selva Ganesh is the Chief Editor of this Blog. He is a Computer Science Engineer, An experienced Android Developer, Professional Blogger with 8+ years in the field. He completed courses about Google News Initiative. He runs Android Infotech which offers Problem Solving Articles around the globe.