Streaming services are growing popular day by day. Every media company begins to start its streaming services with its content. Even if some contents are always watchable or anytime available, No experience can beat the live Sports games. YouTube TV recently announced few Sports channels as an Add-on package that has popular channels like Fox College Sports, Fox Soccer Plus, GolTV, MAVTV Motorsports Network, NFL RedZone, Stadium, and TVG. YouTube announced this packages considering the upcoming American Football leagues, NFL Network added in the YouTube Premium package. You can purchase all other channels as an add-on.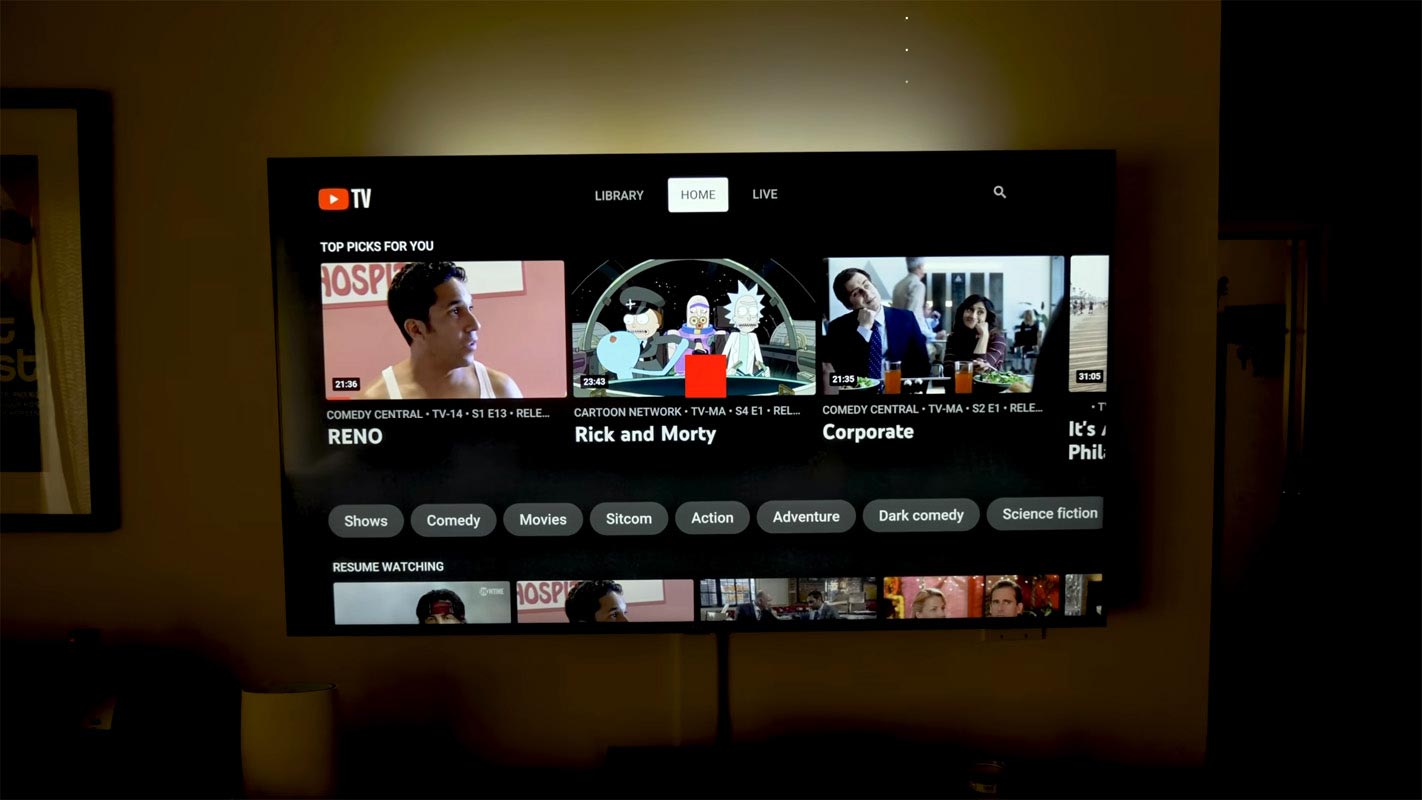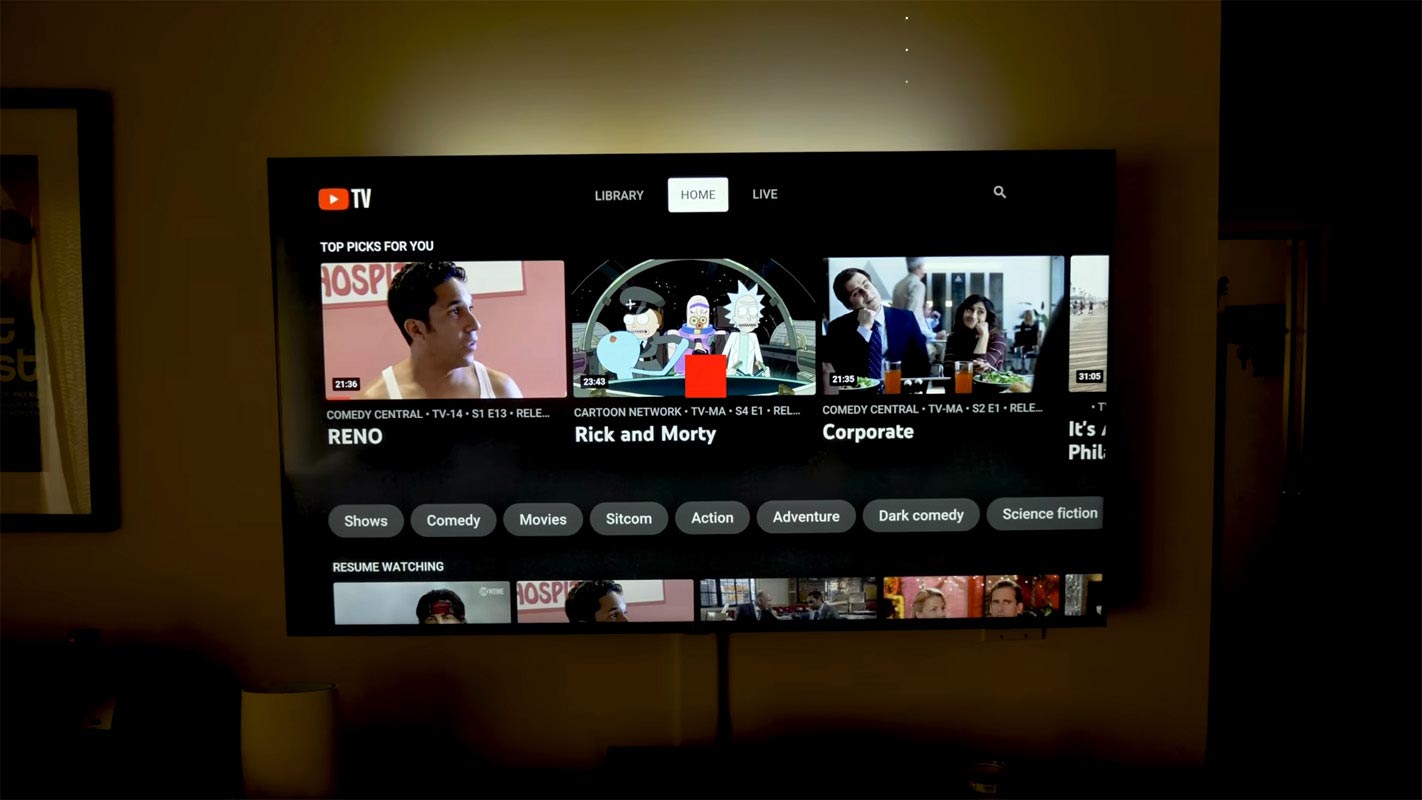 There were rumors about the YouTube upcoming sports add on for the last many days, and now YouTube confirmed it by a tweet on September 3. YouTube launched a sports add-on package, and NFL Network will be the part of YouTube TV base membership.
What is this new YouTube TV sports add-on package?
YouTube TV already has a membership plan that offers many online channels and shows. Now YouTube added this sports package with an additional $10.99 per month in its premium membership package. Now you don't need to stick with cable tv to watch your favorite football matches. You can watch these matches live on your mobile Youtube too.
Which channels including in the new sport package?
It is the time when football matches will be starting in mid-September, YouTube TV gather the attention of all football lovers who want to see the live games. For sports lovers and especially football lovers, YouTube TV added seven topmost sports channels in this sports package. YouTube Tv also tweeted about the details in their official twitter account.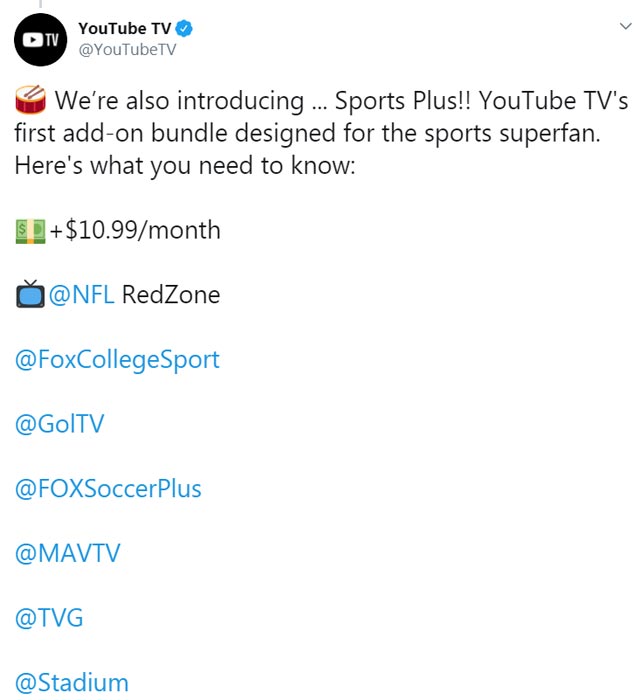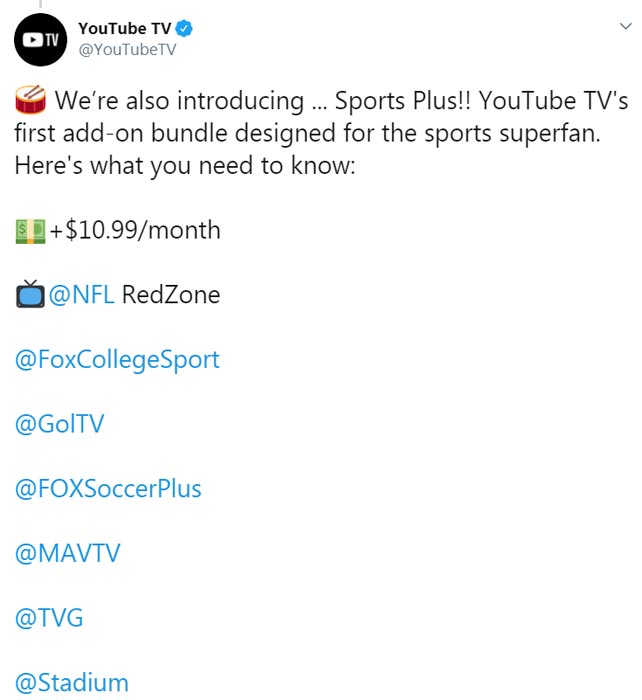 This sports package includes Fox College Sports, Fox Soccer Plus, GolTV, MAVTV Motorsports Network, NFL RedZone, Stadium, and TVG.
YouTube is offering this fantastic sports channel collection in just $10.99 per month, whereas the cost of only NFL RedZone is $35/month if you watch it through the NFL app.
YouTube TV also added the NFL (National Football League) Network, which will be in its premium membership service.
How to get this YouTube TV sports Add-on package?
The channels included in the new sport package are desirable for football lovers. But to watch these sports channels, you have to purchase the premium membership of YouTube TV. The YouTube Premium membership costs $64.99 per month with unlimited DVR recording and 85+ fantastic channels. It is a very cost-effective package as traditional services charge $109.30 per month with $10-50 installation charges.
YouTube TV launched this sports package for an additional $10.99 per month; it means you will have to pay $75.98 per month to watch the upcoming football matches on YouTube TV.
To get this sports channel, sign up for YouTube TV and start watching your favorite sports channel in a few minutes on your big screen.
Can you watch a football match for free?
Yes, you can watch the upcoming football matches for free. YouTube TV is offering two weeks of free trial for its new members. And NFL Network has added in this premium membership. So, you can enjoy the upcoming football matches free for the next two weeks. Not only NFL Network, but you can enjoy 85+ exclusive channel with unlimited DVR recording free for two months. If you are satisfied with the cost and quality of YouTube TV, you can purchase the premium membership or look for any other free trial from other services.
This two-week free trial is limited for sign up before September 14. Usually, this trial time is only one week.
Wrap up
Some third-party apps are available for the Sports stream. But they always face issues when live matches go on. Most of the time, they keep load or go offline because of the live viewer base is high. YouTube can handle massive users, and you will face no issues when you have a good internet data connection. Initially, you can try the trial. If everything works right on your side, you can purchase the add-on because the whole NFL league period is 17 weeks. The trial period only offers only one week. YouTube TV premium service already has exclusive channels to watch, and this addition of a sport package makes it worth to purchase. It's a gift from YouTube TV to sports lovers. Are you planning to buy this sports package? Do tell us in the comments below.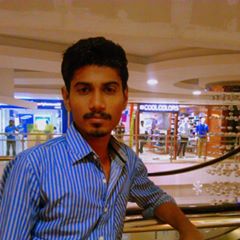 Selva Ganesh is a Chief Editor of this Blog. He is a Computer Engineer, An experienced Android Developer, Professional Blogger & addicted Web Developer. He runs Android Infotech which offers Problem Solving Articles around the globe.