Xiaomi has to release a separate Poco sub-brand mobile, To compete against OnePlus flagship mobiles. In the early stage, The purpose of Poco is to provide budget flagship mobiles. But, Due to the price surge for components, They have also begun to release upper mid-range mobile. Xiaomi Poco M3 is a mid-range mobile with the Android 10 version. Xiaomi is already rolling out Android 11 to most of the devices. In this list, Xiaomi Poco M3 got Android 11 based MIUI 12.5. You can constantly update your mobile using the standard OTA method. When you can't do it the traditional way, you can use the manual method below to update your mobile.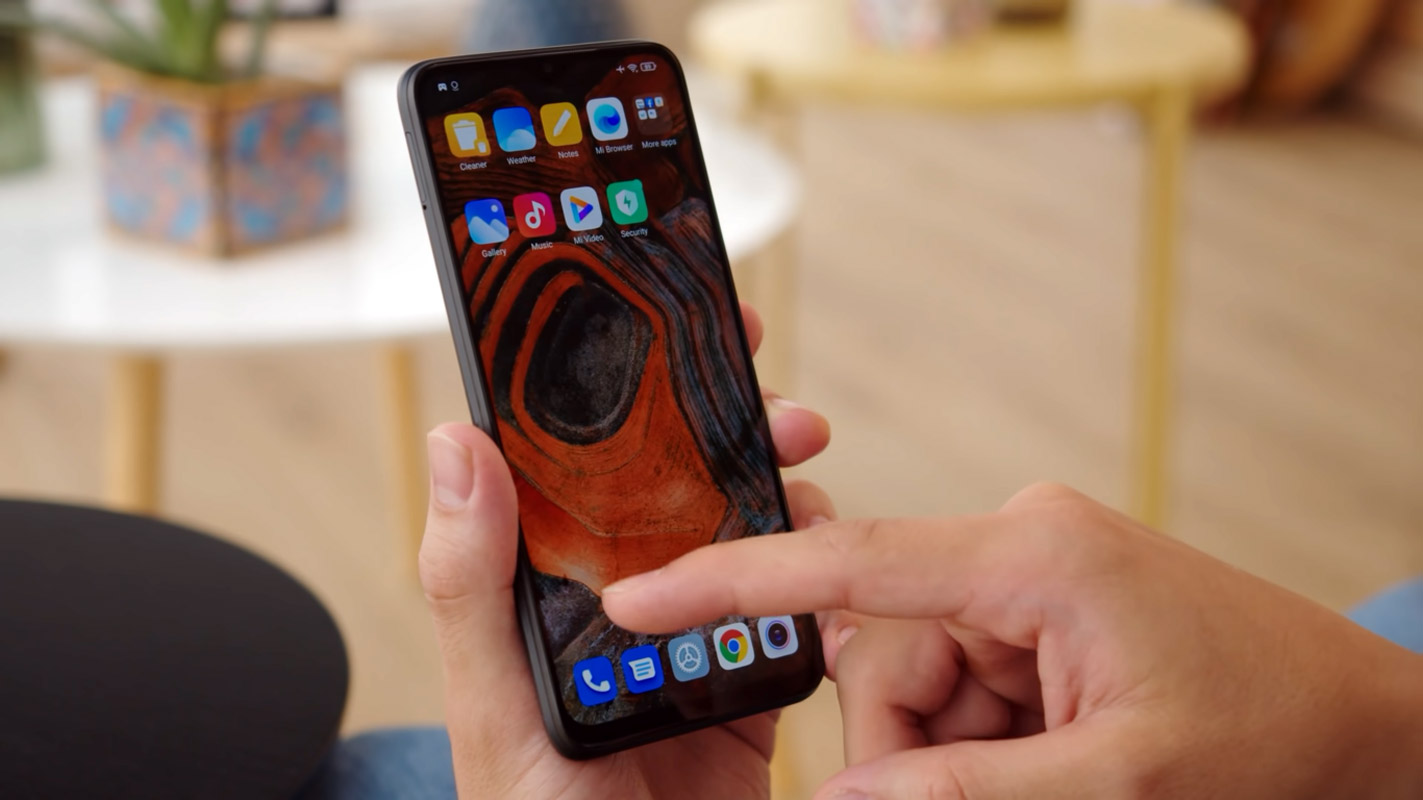 Xiaomi Poco M3 MIUI 12.5 Android 11 ROM Firmware Flash (citrus)
Official OTA Method
If you're going to update a security patch to the current month, don't go for the manual method. Try this Automatic method.
The process is straightforward;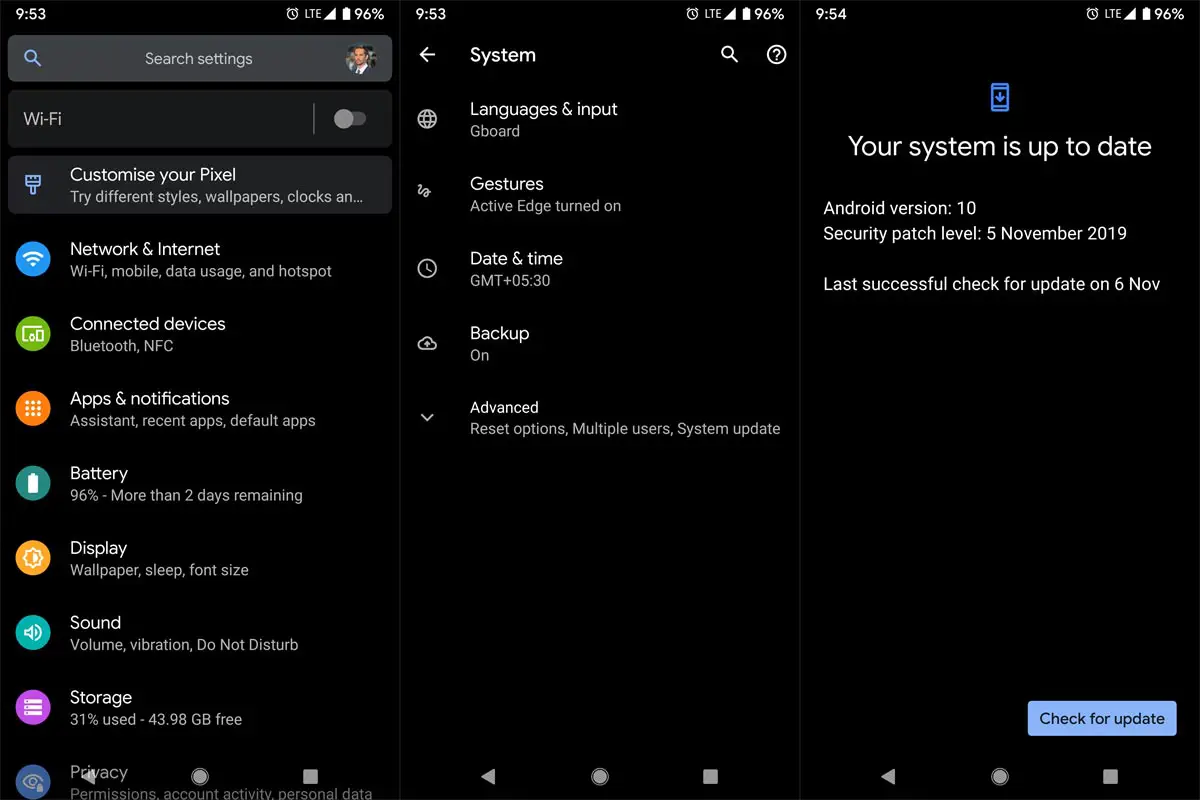 Go to your device setting menu and scroll down to the bottom.

Tap on "Software Update"

You may have to refresh the page to start the OTA upgrade process.
Xiaomi Poco M3 MIUI 12.5 Android 11 ROM Flash Manual Method (International Variants)
Note
Check Your Device Mobile No. If you flash a Different model number, you will lose some features based on your region.
Battery Percentage Above 50.
Download Firmware
Using Internal Memory Method
This method doesn't require  PC support, download, and installs within your mobile, and it will work only with Stock firmware installed on your mobile. If you are already using Custom OS, move to the following method.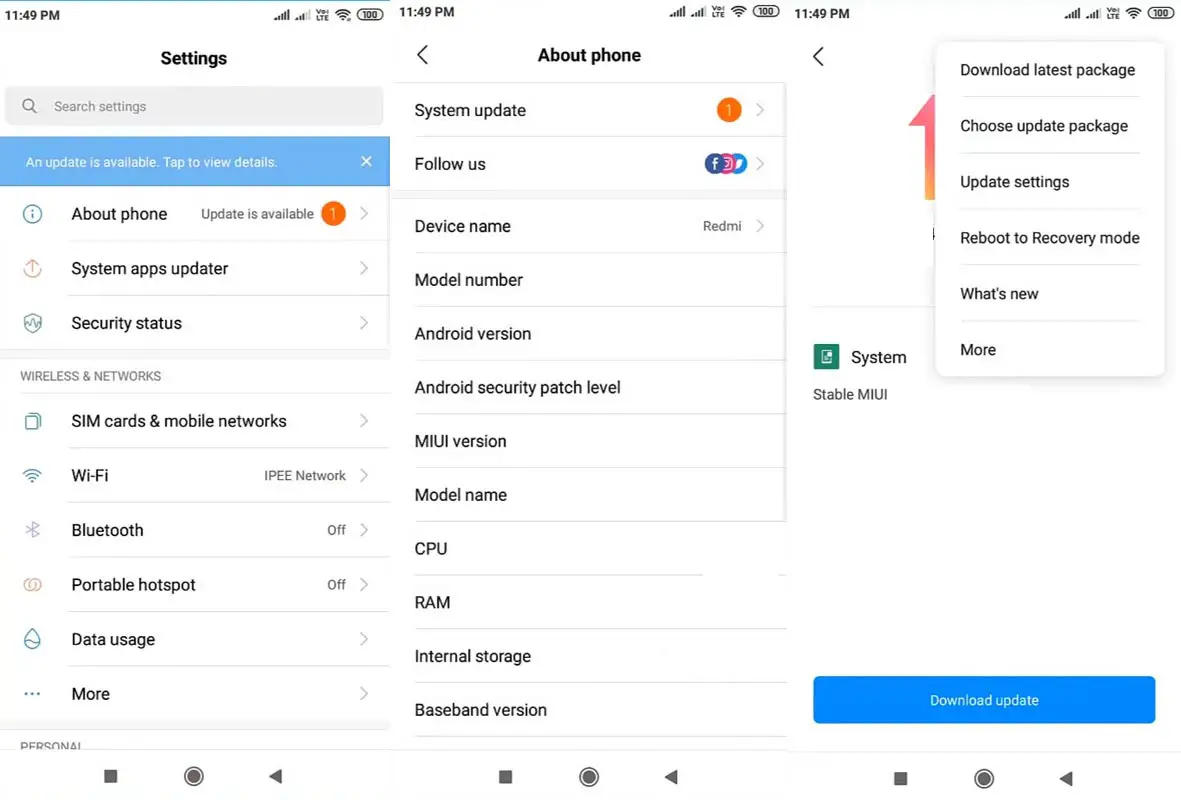 Copy downloaded firmware to your mobile, and copy it to your Internal Root Memory. Copy>> Internal memory. Please don't put it in any folder, and Don't change the file's name.
Now Go to settings >> About Phone >> System Update.
Select the three-dot icon and select the "Choose update package."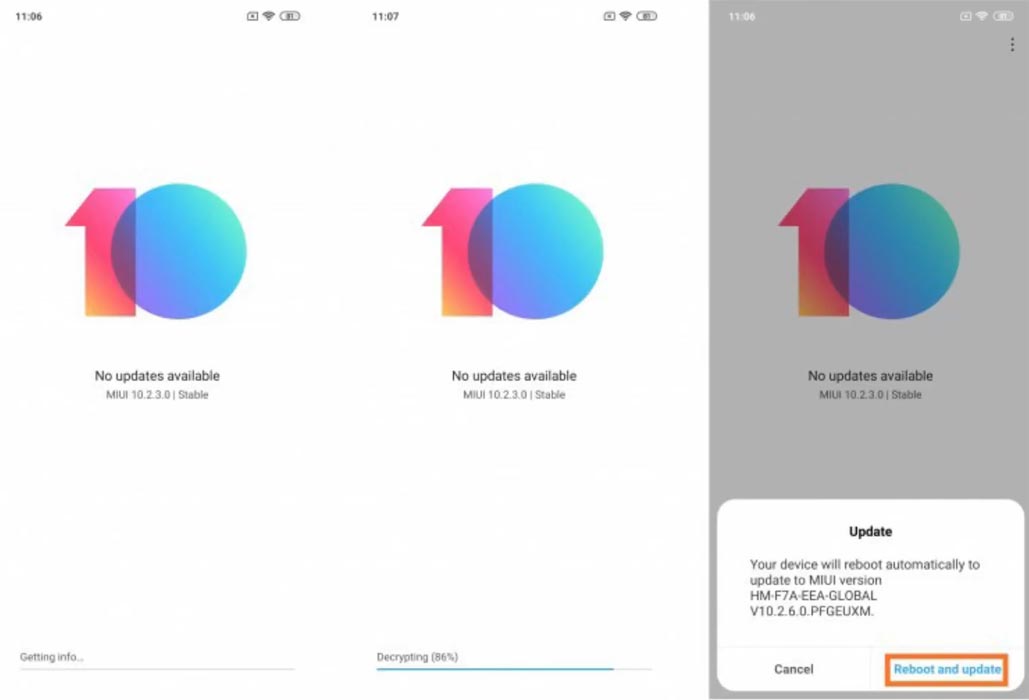 Select the firmware file from your file and select it and update it.

The file will automatically install once the decryption process is over.

Your mobile will reboot automatically and do the update process. Instead of downloading from Server, this update process will update your Internal memory.
Stock Recovery Method
Download firmware from the above link and copy it on your mobile.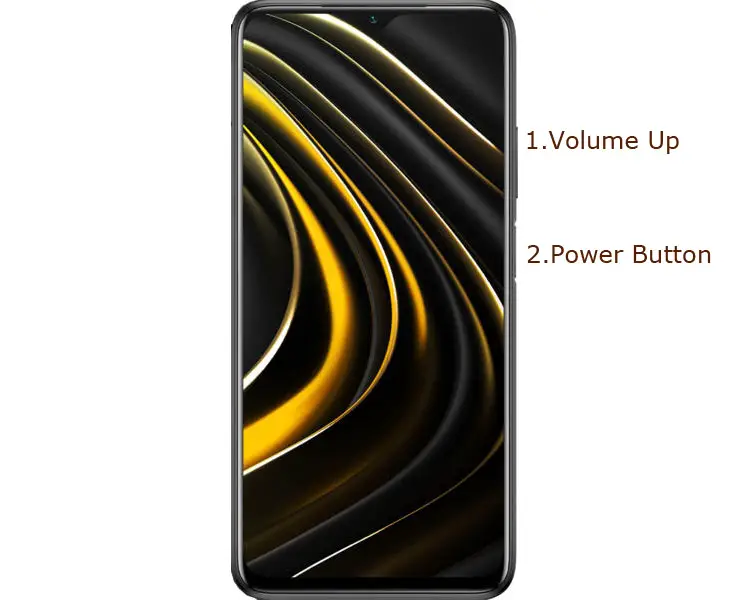 Switch off your device. Then, enter into Recovery mode. To do this, press and hold down the Volume Up+ Power buttons simultaneously for some time.
Press the Volume Down button to continue when you see the warning message.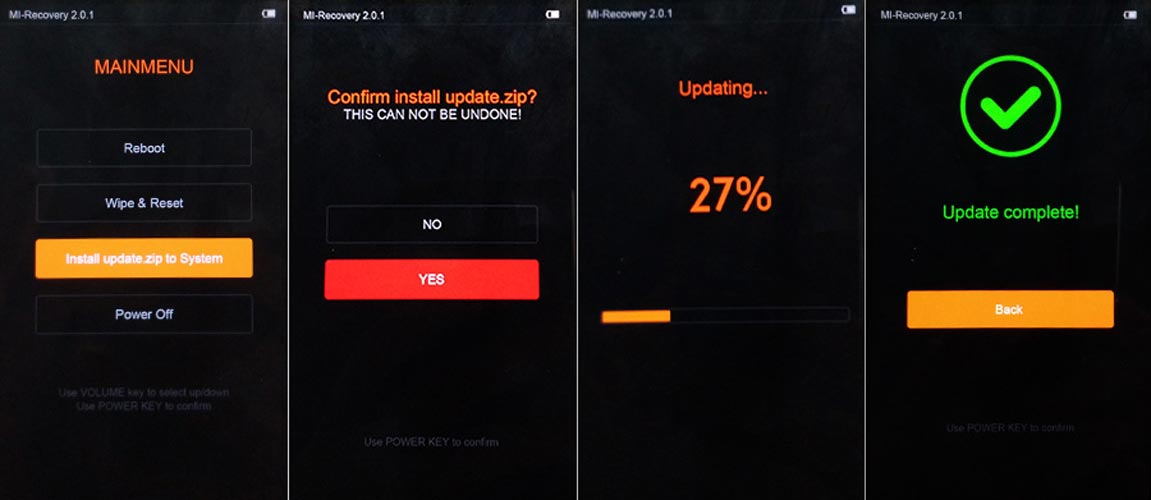 Select "Install update.zip to the system." select the storage where you downloaded your firmware file.
Wait for the process to complete. Don't interrupt your mobile during the process.
Xiaomi Poco M3 MIUI 12.5 Android 11- Xiaomi Flash Tool
 Method
We can use the following method to flash firmware if you use Custom ROM or a rooted device. It would be best if you had a PC for this process. If you are already rooted or have Custom OS, your bootloader is unlocked. But if you relocked your bootloader, you should open the bootloader. After unlocking, Follow the below steps one by one carefully.
Xiaomi Poco M3 Bootloader using ADB and Fastboot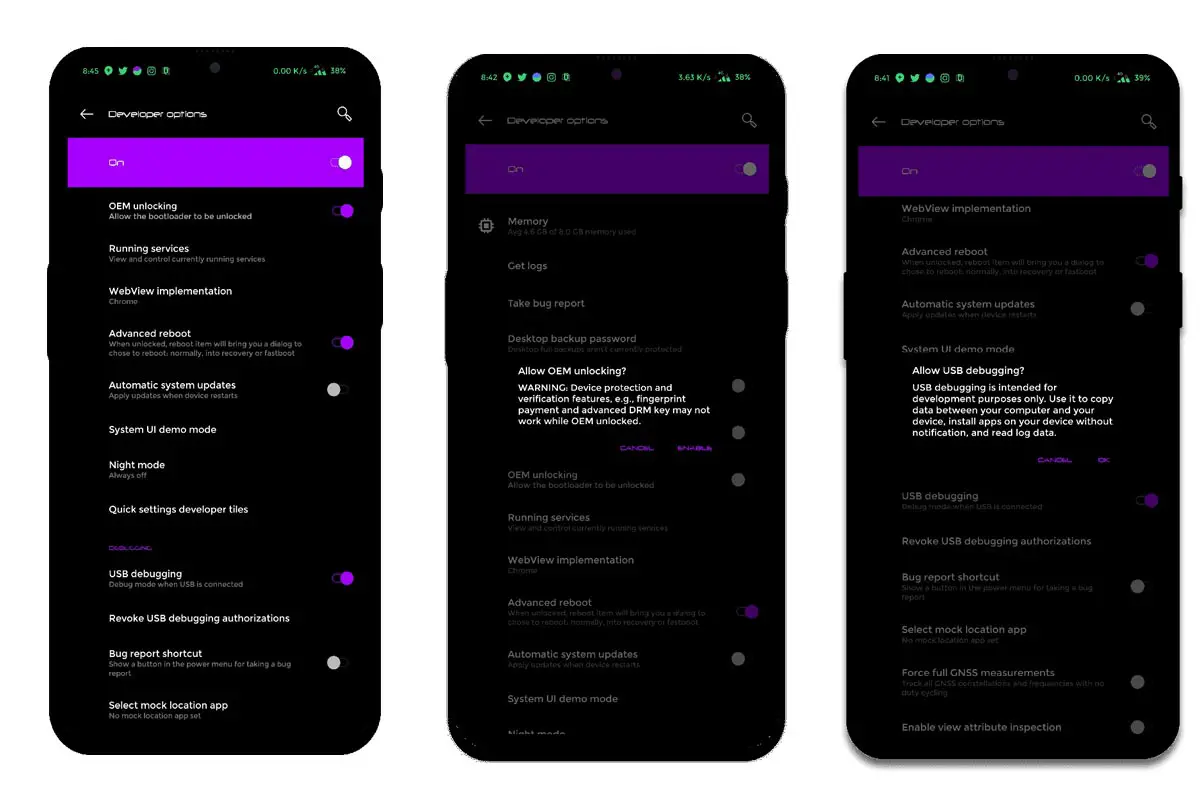 Enable USB Debugging Mode and OEM Unlock on your mobile. To do this, go to settings >>> about >>> Tap on the "Build Number" 7-10 times consistently to enable "Developer Options," then go to the "Developer Options" and enable USB Debugging Mode, OEM Unlock. There is no complicated process in Xiaomi Poco M3.
Enter your Mobile details like phone number, IMEI, reason. You will get the confirmation code on your mobile. Enter the confirmation code on the Mi website and request for unlocking. You will receive a confirmation mail after the approval in 2-10 Days.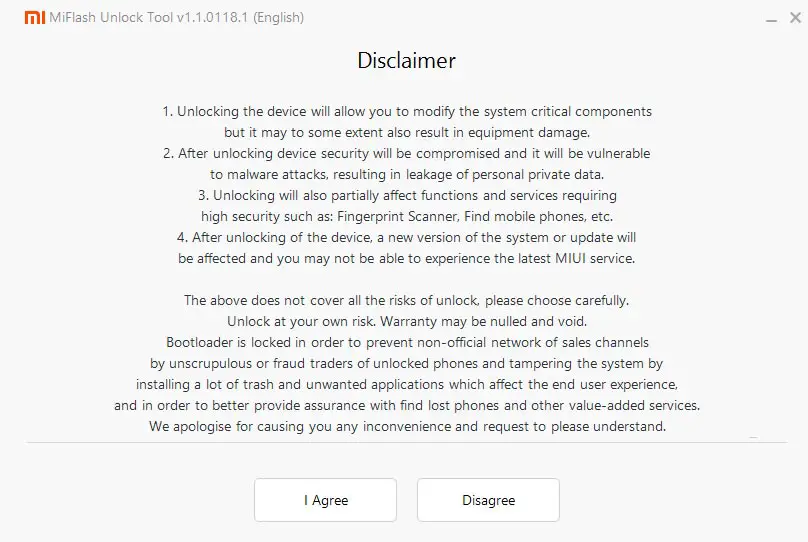 Install the Mi Flash Tool in the received mail. Log in with your Same Mi Account, which is used to get the software.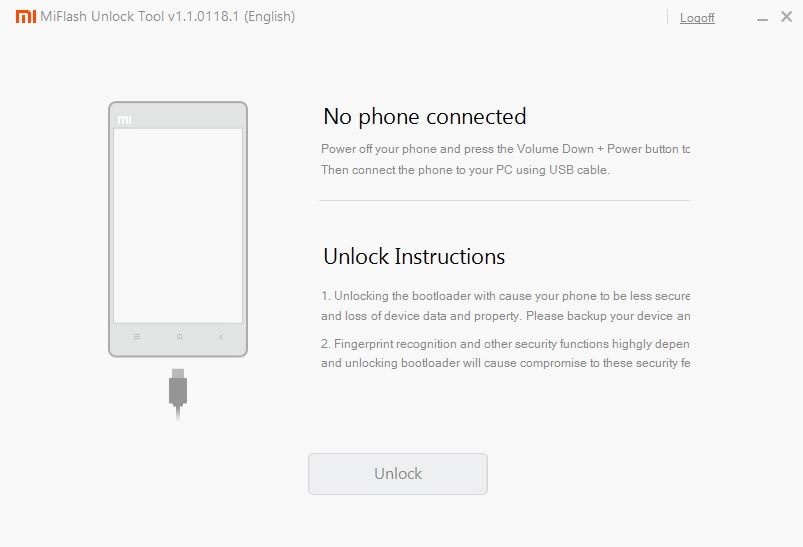 Switch off your device. Connect your mobile to the PC. Then, enter into Fastboot mode. To do this; Press and hold down the Volume Down + Power buttons simultaneously for some time, and it will boot your mobile into Fastboot mode.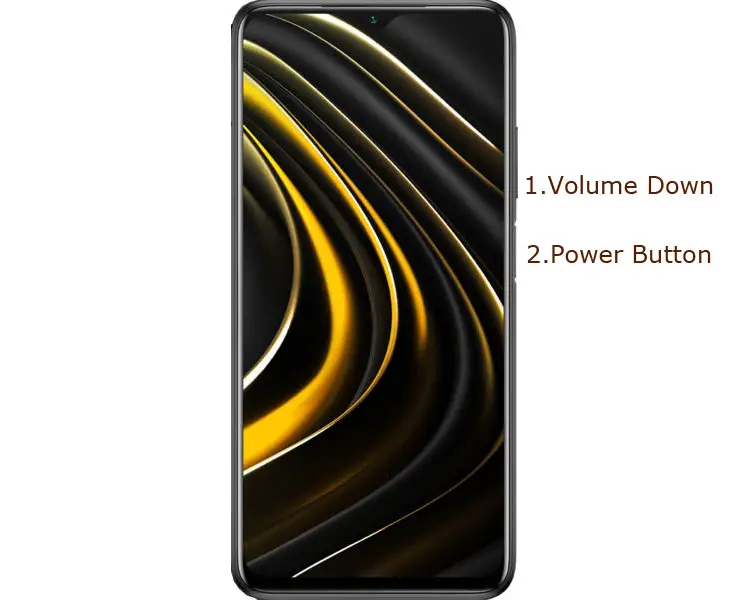 After you successfully boot into Fastboot mode, Select Unlock. It will take 2-3 minutes to finish the process. After the successful process completion, Reboot your mobile.
Check again to enable "Developer Options," then go to the "Developer Options" and enable USB Debugging Mode, OEM Unlock. Sometimes they disabled themselves after the boot.
Flash Xiaomi Poco M3 Android 11 Firmware using Xiaomi Flash Tool
Extract the files from the Zip.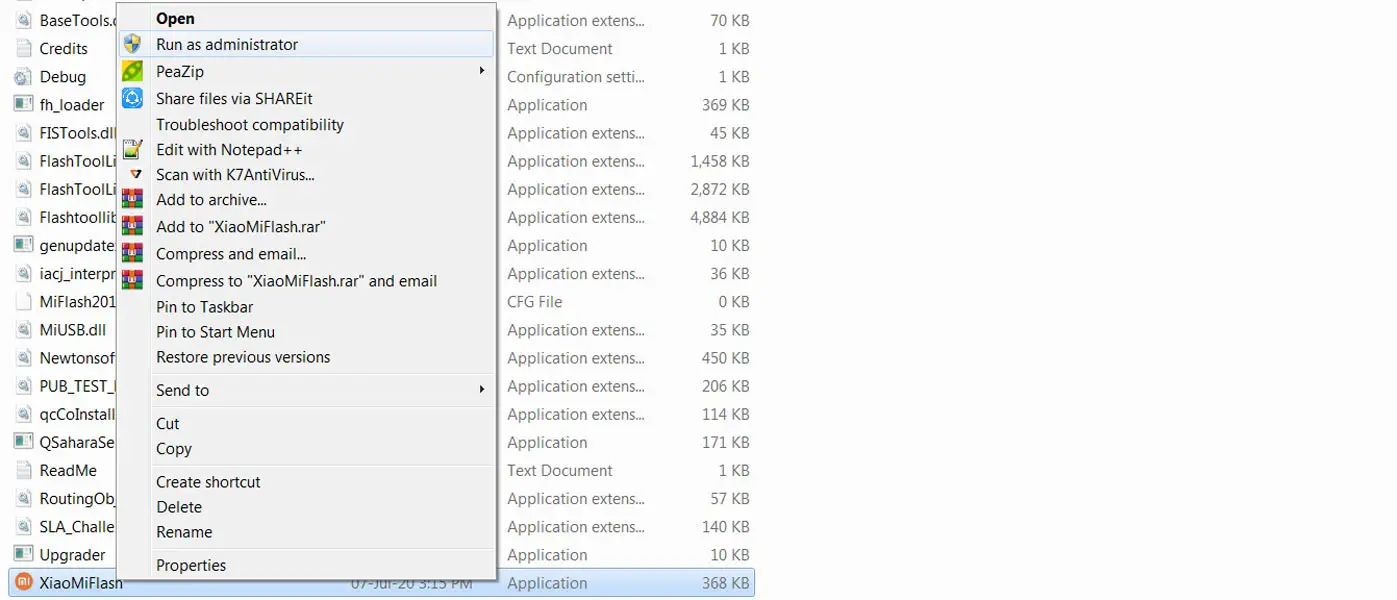 After the extraction, Right-click on the "XiaoMiFlash" software on your PC and choose "Run as Administrator."
We use Administrator Because the USB driver should have General access To get access everywhere without any folder restrictions. If you have already installed the ADB drivers, you may know these kinds of issues.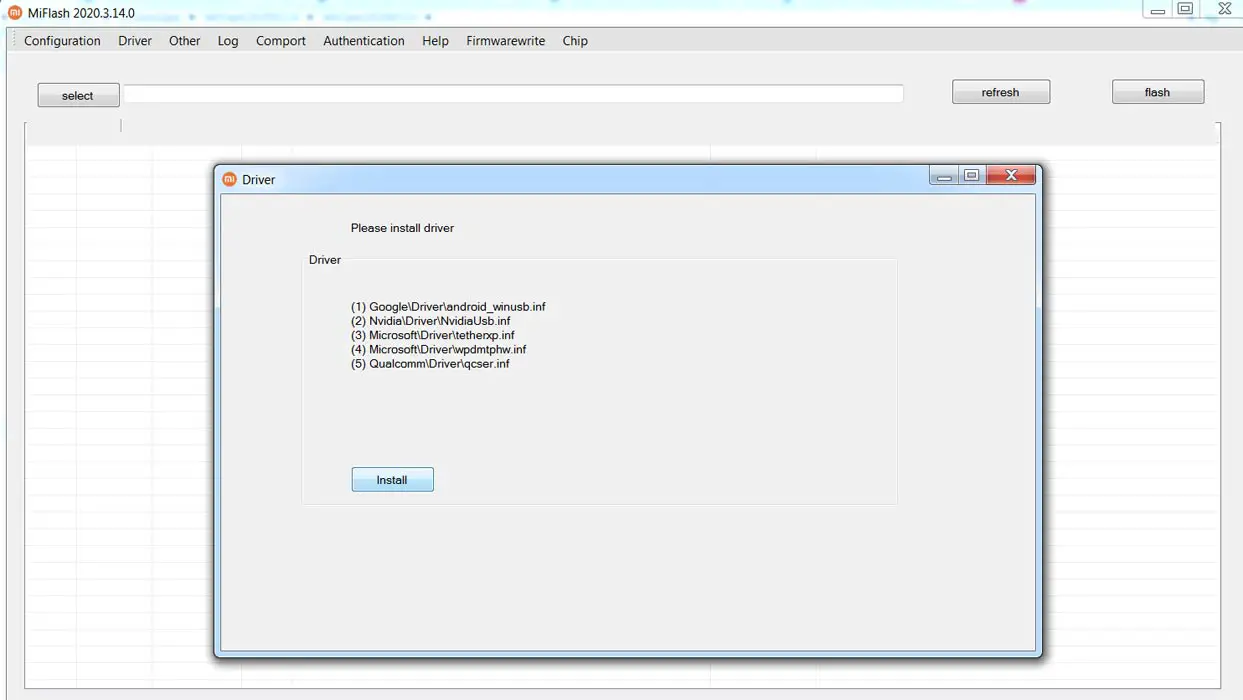 Navigate to "Driver" and Install all the necessary Driver files.
Download the necessary firmware for your mobile and copy it to your PC.
Switch off your device. Then, enter into Fastboot mode. To do this, press and hold down the Volume Down + Power buttons simultaneously for some time.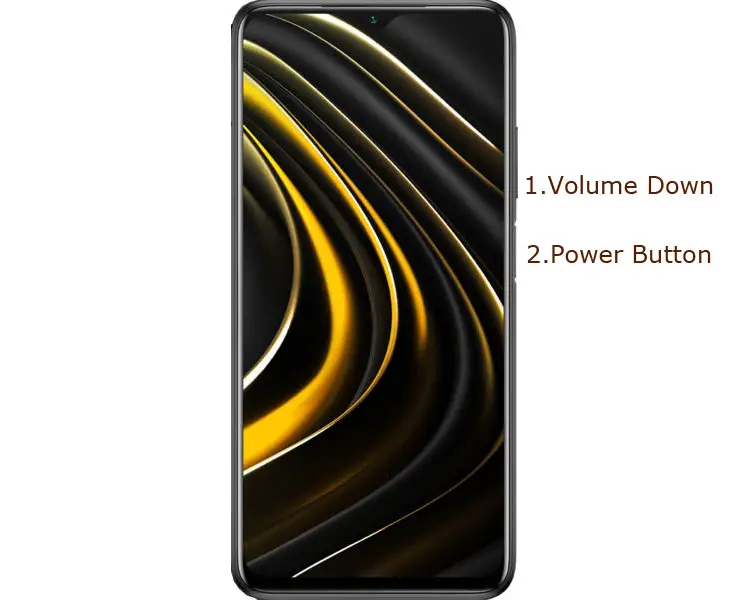 Press the Volume Up button to continue when you see the warning message.
Now, connect the Xiaomi Poco M3 mobile to the USB cable computer.

Select "Refresh" in the app; you will get the device ID in the list.
When you didn't get the device, Repeat the above steps.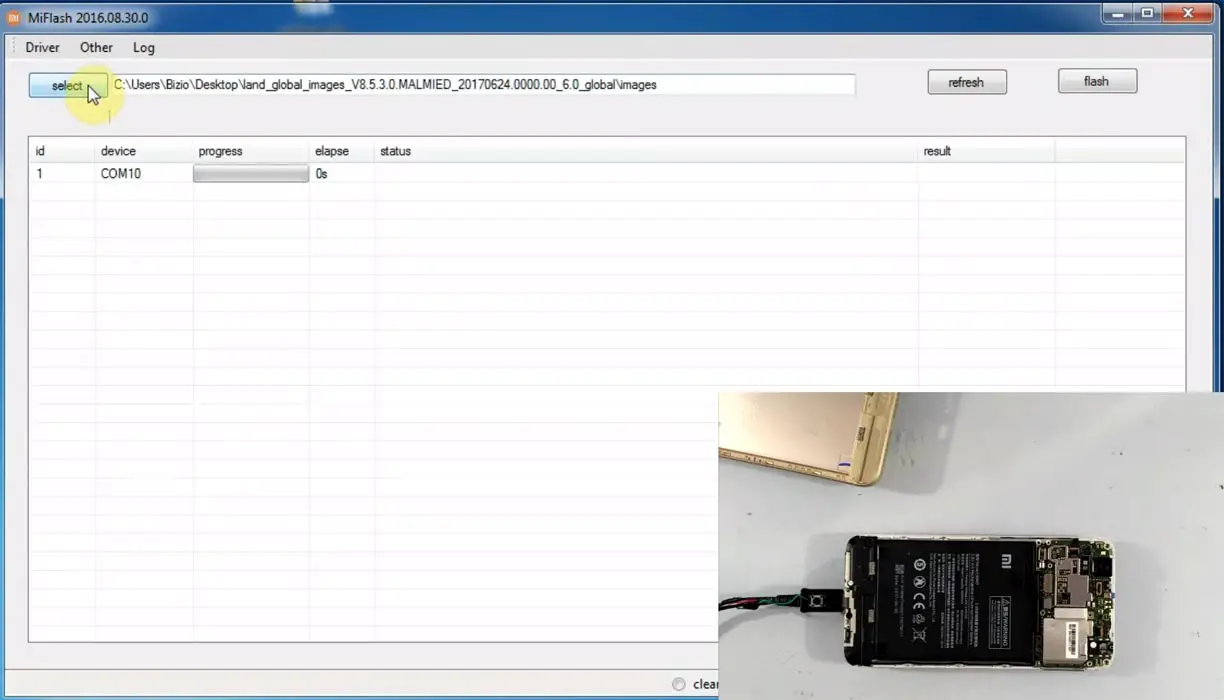 After getting your mobile ID, Choose firmware using the "select" tab.
Choose "save user data" in the bottom dot options.
Now select "Flash." The software will flash the firmware to your mobile.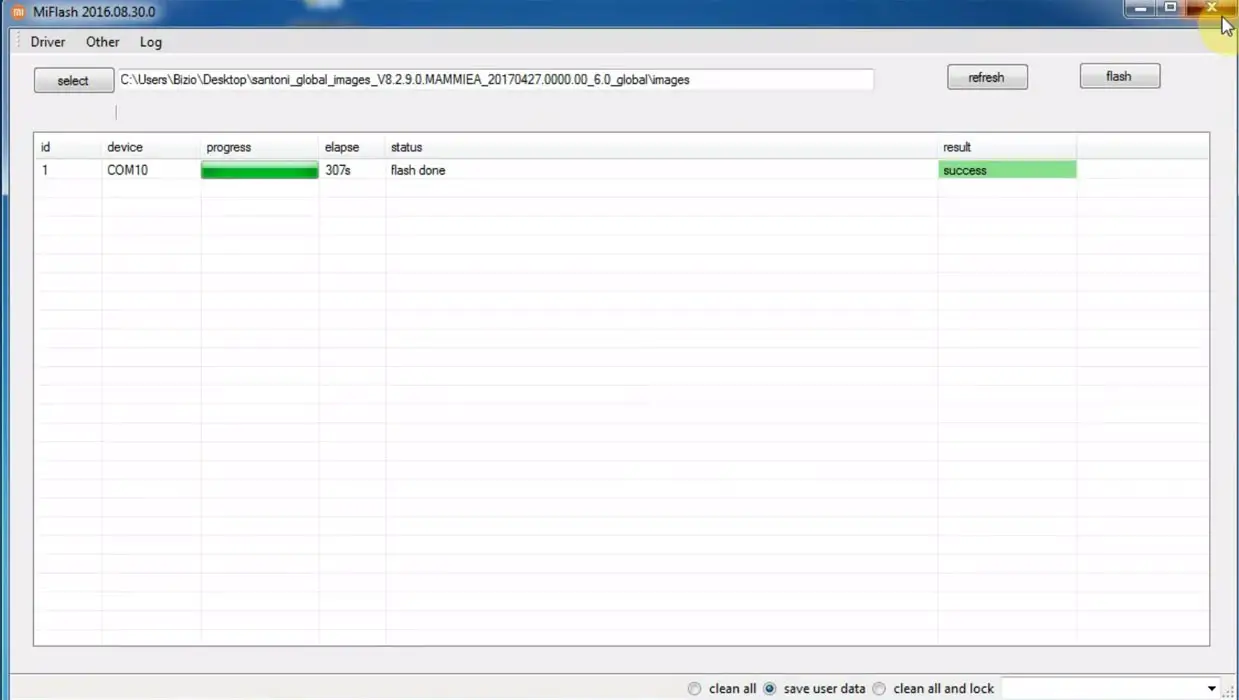 You will get the "Success" message once the flash firmware is done.
After the process is complete, you must press the Volume Up+ Power button to exit Fastboot mode.
You can Check the Firmware Details->Settings->About->Version.
Xiaomi Poco M3 MIUI 12.5 Android 11 Features
There are plenty of features added in the Android 11 based MIUI 12.5 version compared with the Old MIUI version. Here I mentioned some essential features, and MIUI 12.5 comes with exclusive Xiaomi and Android 11 general features.
Here I will mention only features that are not available in other mobile manufacturers' Android 11 versions, and it is exclusive to Xiaomi mobiles.
System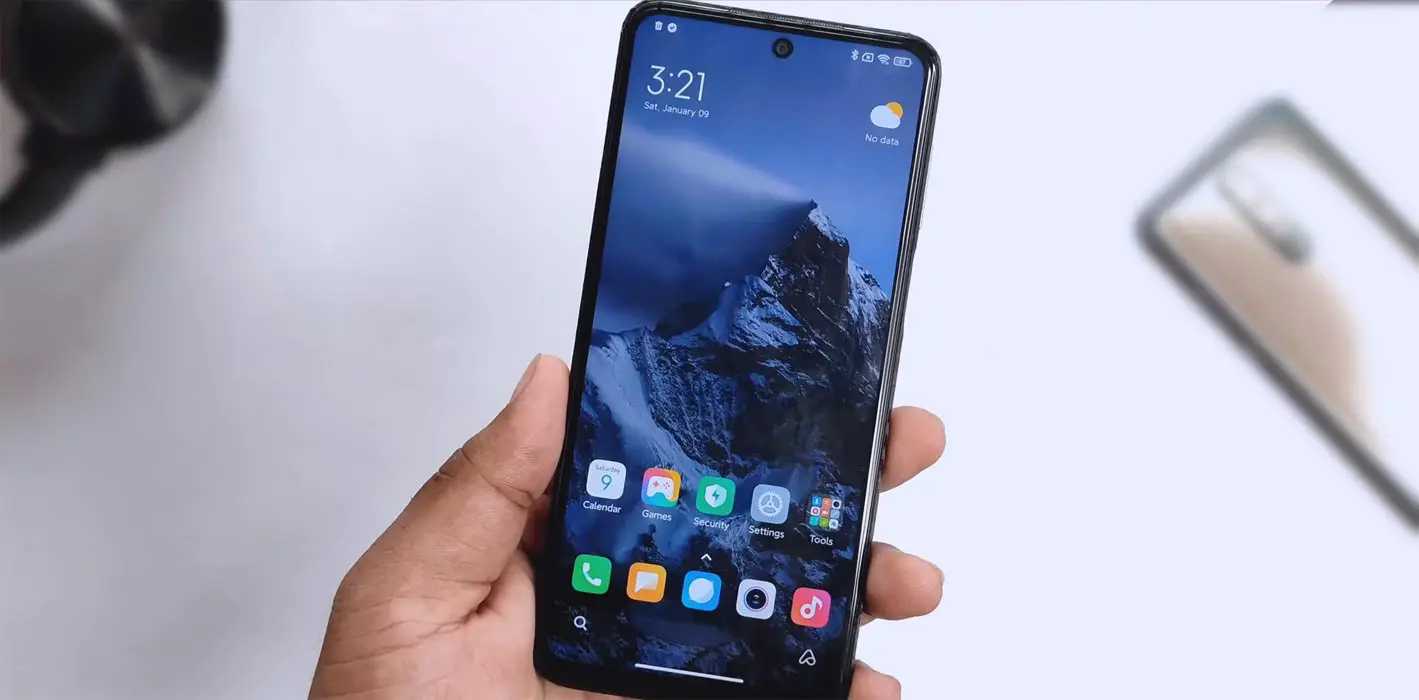 Enhanced Gesture Respond time.
20 Times better Rendering power based on the GPU. So, UI animations and games will work better.
Lightweight UI that can make the mobile work faster by utilizing reduced resources.
Realistic Animation framework.
Focused visualization makes interaction more reality in usage.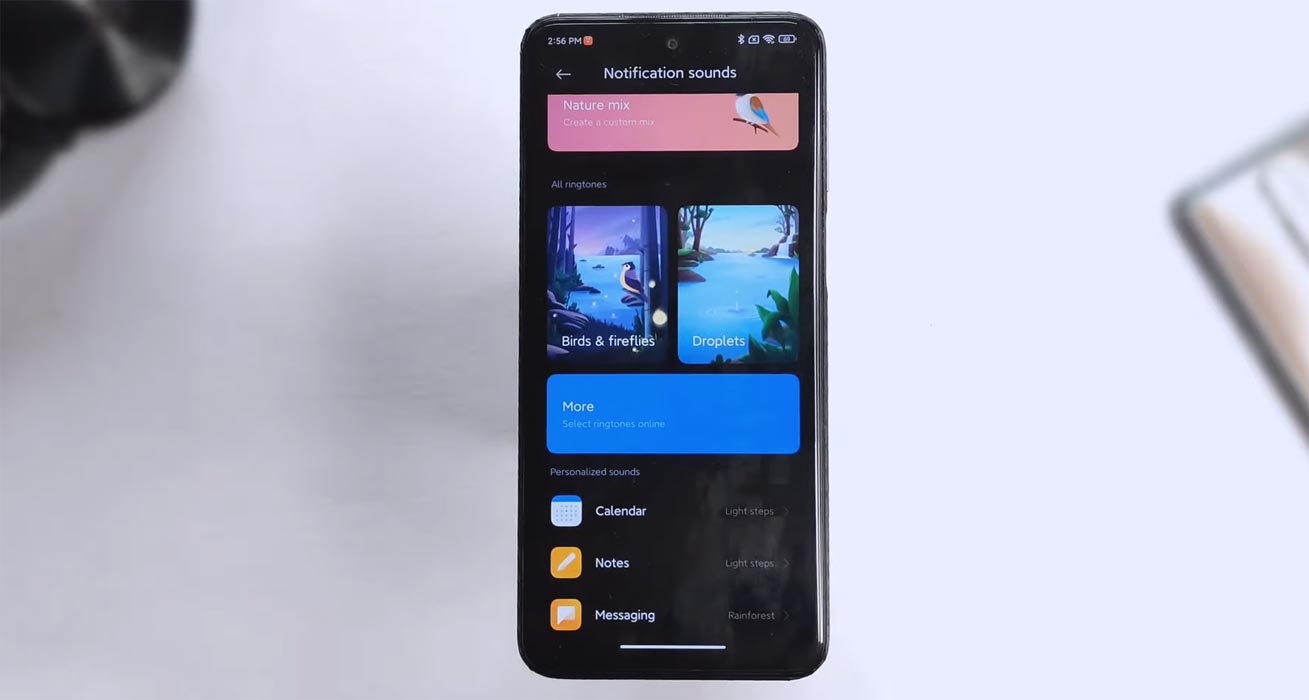 With Nature Mix, You can create your notification sounds along with the available System sounds.
New Stereo system sounds.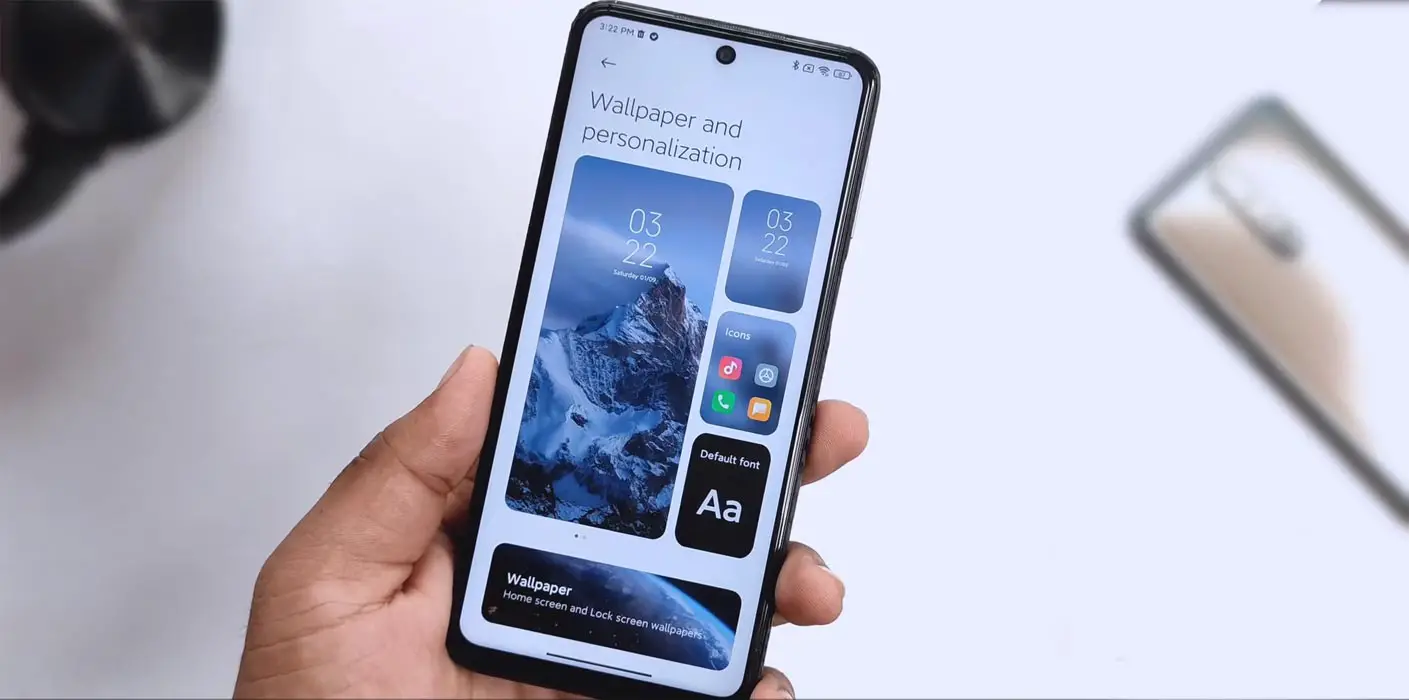 New Mount Siguniang wallpaper available.
Privacy Protection
Now you can view which apps are accessing your clipboard and other primary control access.
Instead of an actual location, Your mobile will add an approximate location to enhance privacy. You can adjust the location when you need an exact precise location.
Now you can block unwanted web pages accessing your data.
Additionally, You can control which apps can track your Online behavior.
New Privacy risk scanner available.
You will get Notifications when the apps try to access your high sensitivity information like call logs.
New Privacy Protection page available.
Notes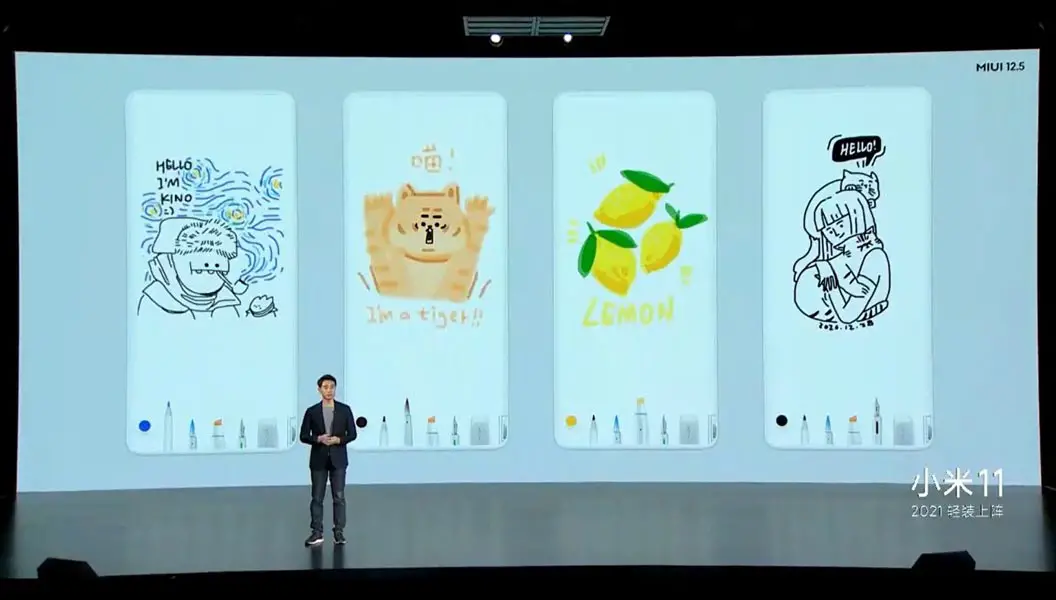 You can compose mind maps even if it is a complex structure.
New tools are available for doodling and sketching.
With the new Gesture, You can create notes anywhere.
Dynamic layouts for making typography to a new level.
MIUI+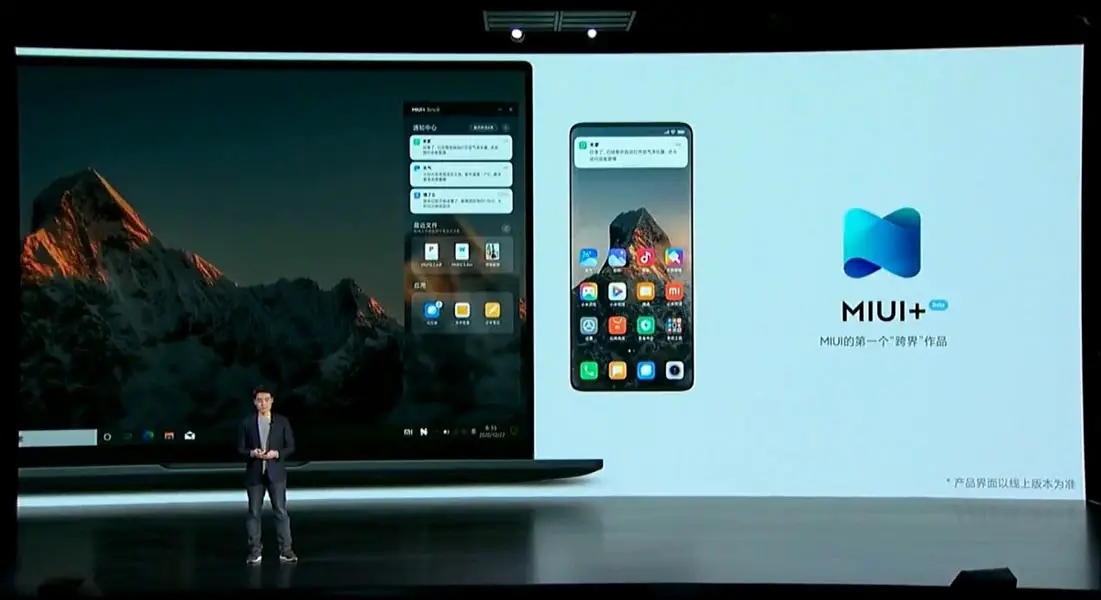 With the new MIUI+, You can combine your mobile and PC into a single working station.
You can get your mobile notifications on the Desktop.
All your apps are available, and you can use them on your mobile.
You can drag or copy from your mobile to PC or PC to mobile.
We can open and use web pages from mobile to PC or PC to mobile.
New File Manager available for PC usage.
Floating Windows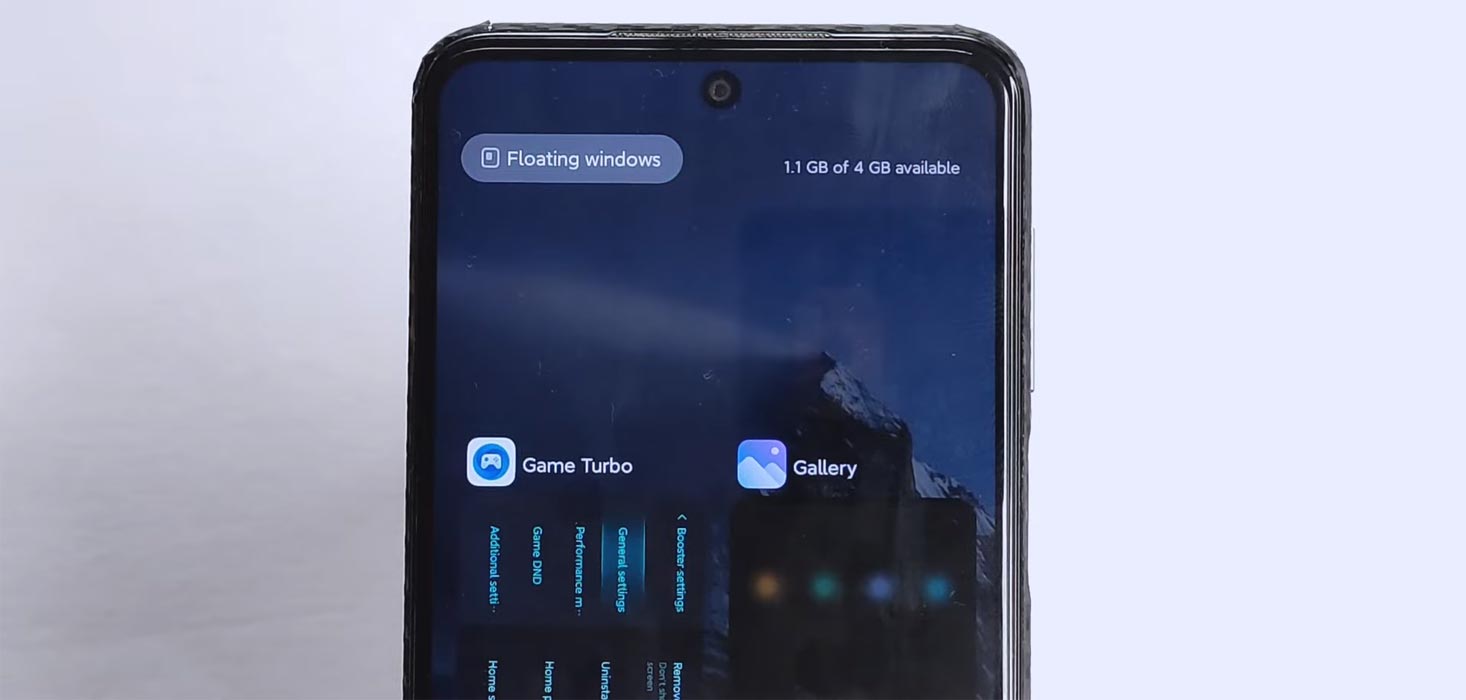 You can use Instant Messengers in Floating Windows.
You can use Full-Screen apps when you need them.
With the App Flashcards, you can view which apps use Floating Windows.
Xiaomi Health
With a Camera, you can measure your heart rate.
New free workout classes are available for running, walking, and cycling.
Home Screen
When Downloading, you can see the "Ripples" animation.
During un-installing apps, you can see the "Burst" animation.
App folders got a new design.
Vertical layout for recent apps.
Casting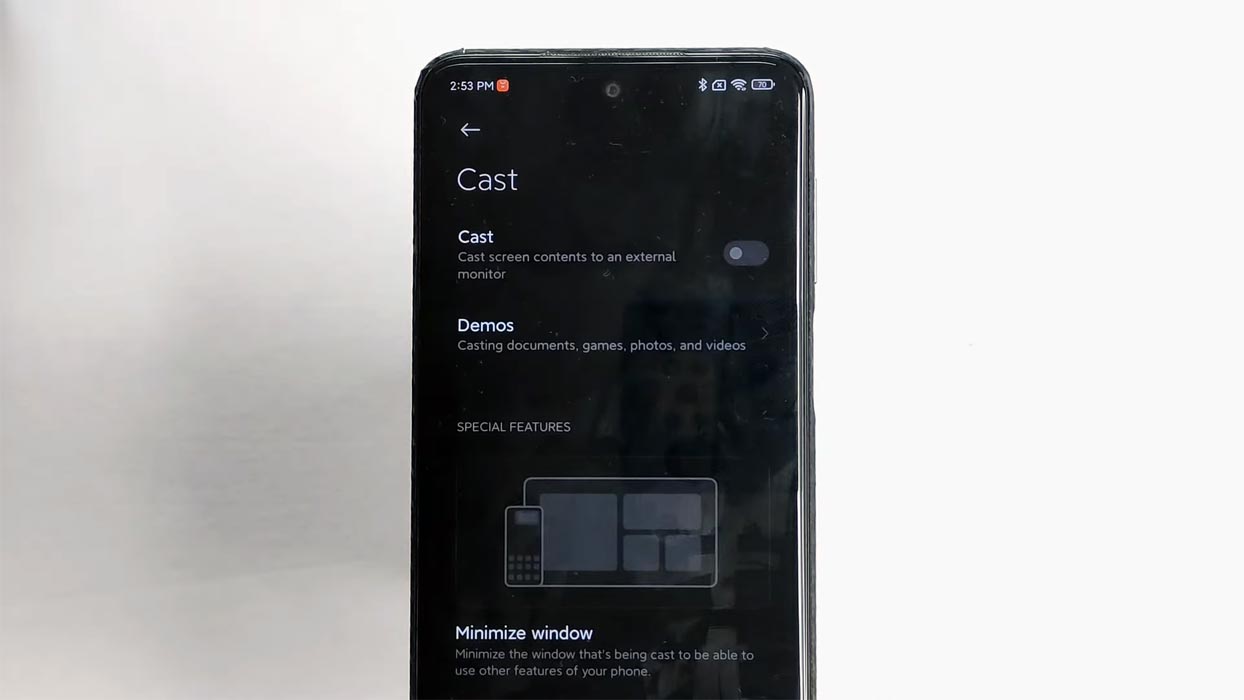 Aspect Ratio will adjust itself automatically when you cast to Big screens.
The audio casting will differ from the other audios are playing on the mobile. You can cast various media and use different media on mobile.
Xiaomi Cloud
With the new Password Manager, You can store your passwords in the cloud.
You can share your location in the Family group.
Now you can convert images to PDF.
It allows you to manage multiple carriers.
IME
You can move the cursor with the scrollbar.
When you press and hold function buttons, You can access more features.
Themes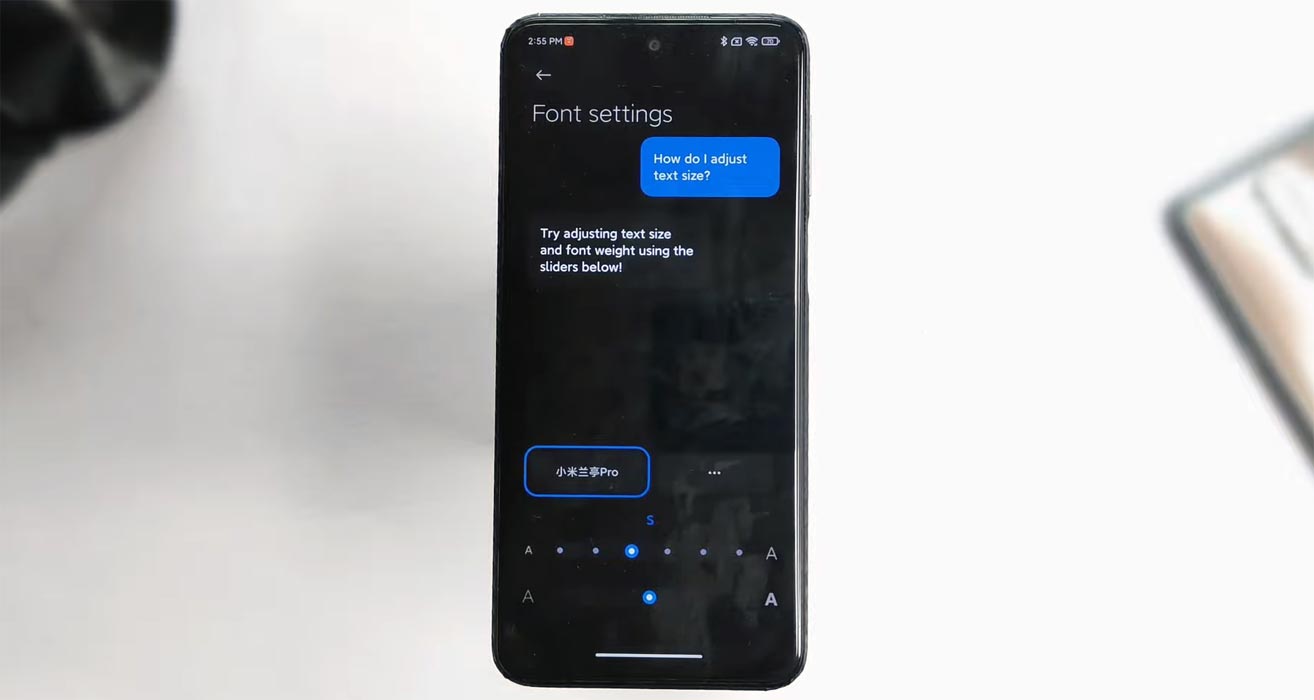 Font weight adjustment is available when you use third-party fonts.
Personalization features for system wallpapers and animations.
Browser
Wallpaper customization is available.
Pages will load faster compared with the previous OS version.
MI Family
The revamped control center and You can manage multiple SIMs.
Search
Local search available within your mobile is sorted out automatically.
Final Words
If you are in Stock firmware, Use the Internal memory or Stock recovery-based method. It is comfortable and safe; You can update it like a Regular OTA Update. But if you were already using Rooted devices, You can try TWRP based method. Don't download any third-party apps; sometimes, it may trigger the updates process. There are a lot of new Gestures available in this update; try them also. In my opinion, When you hate MIUI, You can try to root your Xiaomi Poco M3 Android 11 and install custom ROMs. They are better compared with some other Custom Skin OS. But the new MIUI is better. So try to use this OS instead of a Custom OS. But the decision is your choice…:)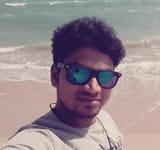 Selva Kumar is an Android Devices Enthusiast, Who Can Talk and Write About Anything If You Give a Hint About the respective devices. He is a Computer Science Graduate and Certified Android Developer, Making His Career towards this Technology. He is always eager to try new Android devices — not only Software level but Hardware-level Also. Beyond this, He is a Good Swimmer, Guitarist.