OnePlus got famous for its budget-friendly flagship mobiles. But after year by year, due to the specs and design, they add to their mobiles and increase the price. So, OnePlus is slowly moving towards the flagship mobile range price of what other companies are selling. But when they move to that range, They should provide IP rating and Wireless charging. Only the exclusive OnePlus 8 US model with the T-Mobile and Verizon have an IP rating. We have to justify the price when they sell the device for a high range. But with the new OnePlus offer, You can get $575 Off when you purchase Two OnePlus 8T 12GB RAM variants. You should add two devices to the cart to get the offer.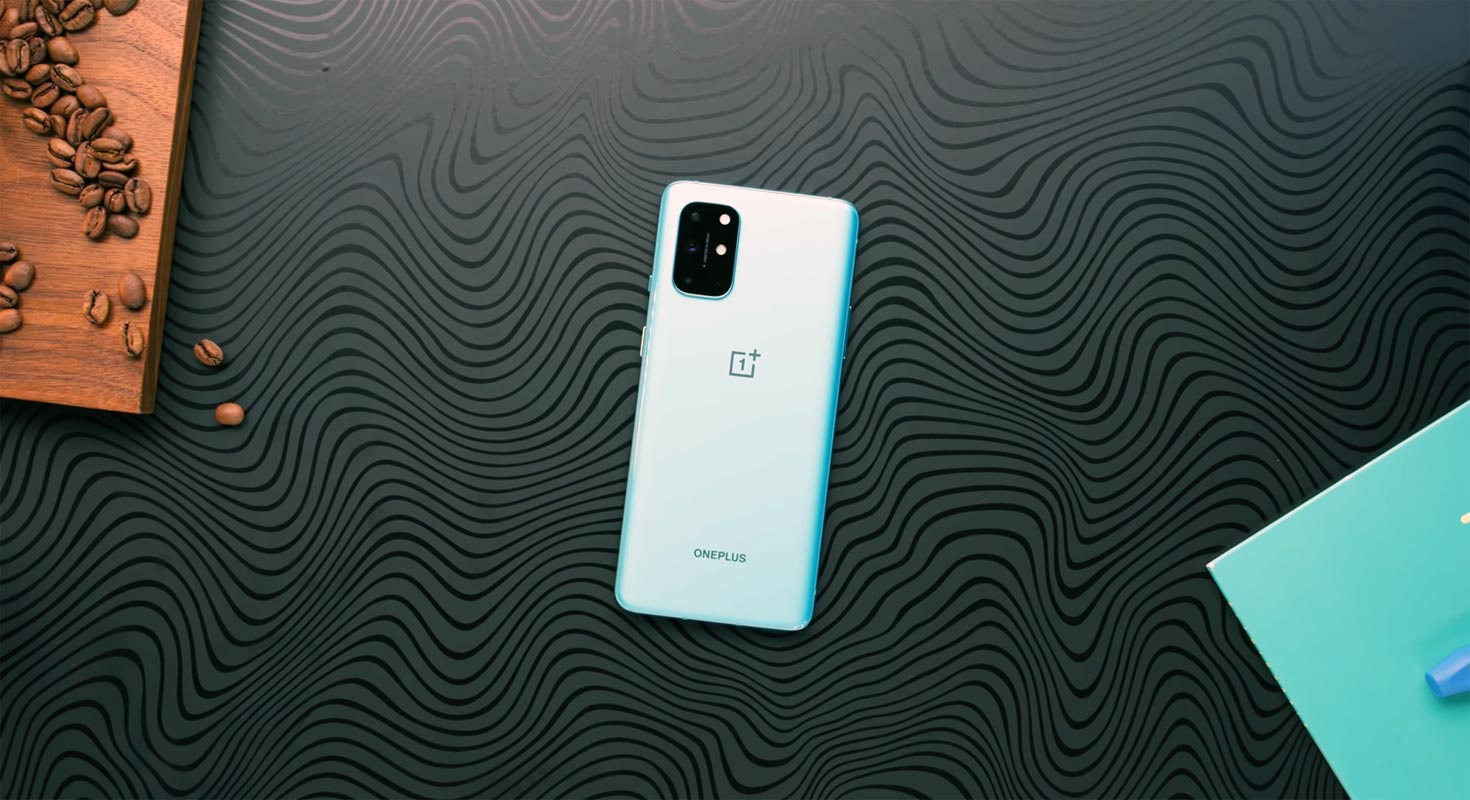 A Smartphone is not just a craze, but it has become a necessity for our modern lifestyle. And when you plan to buy a new phone, you search for the best phone with the best deal. Sometimes for a super deal, you can compromise the specs of the phone. The same is the OnePlus offering if you buy the OnePlus 8T 12GB RAM variant. Purchasing the one OnePlus 8T, you can get the other OnePlus 8T for just $174 excluding taxes. Saving you $575, Isn't it amazing?
Buy One OnePlus 8T And Get Another 8T with a 50% offer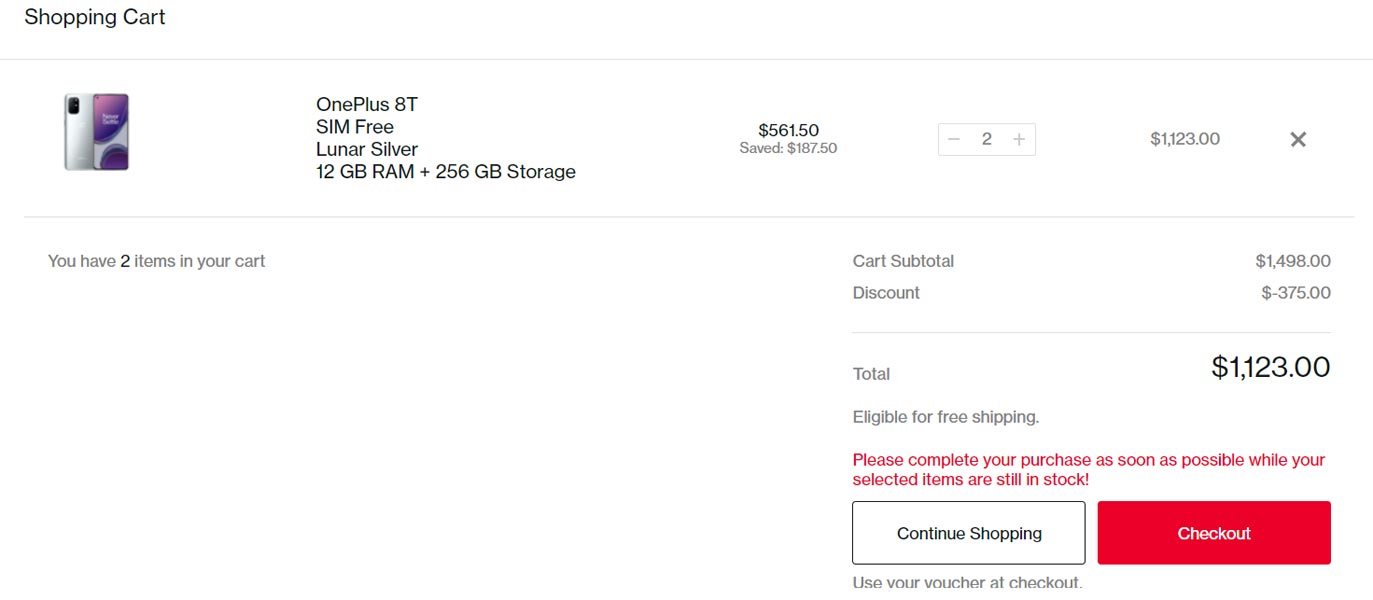 Christmas season is over, and Black Friday; still, OnePlus offers you what you can expect only at events—OnePlus offering a valuable discount on purchasing two OnePlus 8T 12GB RAM with 256GB storage. You might not favor buying the OnePlus 8T, but its specs worth the $749 price tag.
But this time OnePlus is giving a 50% discount on the purchase of the second OnePlus 8T. It is a limited time offer, and you can avail of it from the OnePlus official website. Yes, you don't need two same phones for yourself, but you cannot ignore this fabulous 50% saving offer.
If you are not still convinced, save another $200. Now you cannot pass it up. Yes, it is true; you can save another $200 above the discount offered by OnePlus. Yes, it is $575 saving; team up with a friend, or use eBay to get this profit right inside your pocket.
How to Get $575 Discount off on Purchase of Two OnePlus 8T?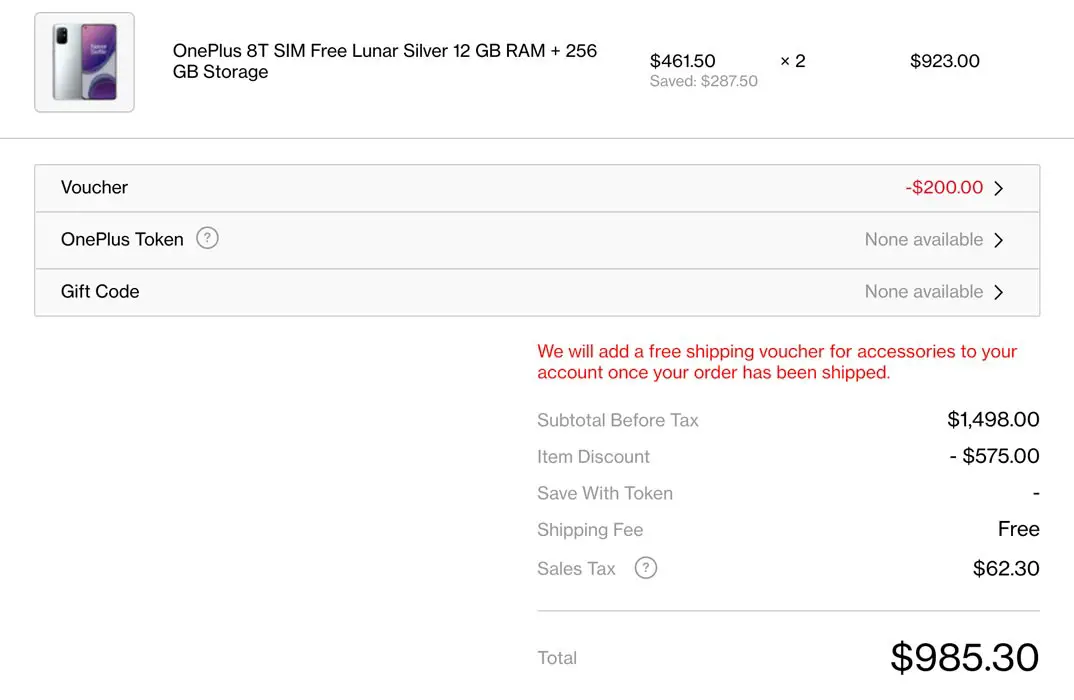 OnePlus is running a limited time offer of 50% off on purchasing a second OnePlus 8T. To get this offer go to OnePlus.com and add OnePlus 8T 12GB RAM with 256GB storage in your Cart. It will take you to another screen to determine the quantity of the phones. Select two phones and get a $375 discount instantly.
Wait! The discount is not over yet. You can get another $200 discount, wonder how? OnePlus offered last week a promo code newyear100 to get a $100 discount, and the good news is that it is still effective. And top of that, it is valid for both phones you are purchasing.
Now add this promo code NEWYEAR100, and OnePlus will give you another $200 discount instantly. The total payable amount without taxes is now $923. It means if you deduct the actual price of the OnePlus 8T, that is $749 from the total payment of $923, the second phone costs you $174 only. Isn't it a killer deal you ever had?
Wrap Up
The above-mentioned model is Unlocked. So, You should check with your carrier compatibility. T-Mobile will work without issues. But Verizon has an exclusive OnePlus 8 UW model. You should check with Verizon that the OnePlus 8T will work with limited low band 5G.
Purchasing a new phone always requires a lot of searching for finding the best deal. Once you found the one, it is hard to pass it up. OnePlus is offering the same discount deal that you might be searching for a while. Buy two OnePlus 8T and get a 50% discount on each phone. Last month OnePlus offered two promo codes newyear100 and newyear50, for $100 and $50 discount. Luckily promo code newyear100 is still effective, and you can get a $100 discount on each phone that you are already buying at 50% off. Collectively a $575 discount off in two OnePlus 8T purchases is not that you can pass up. You can join with your friends or relative circle and share the offer with them When they have the idea of purchasing OnePlus mobiles. Do tell us in the comments below if you have availed of this huge discount.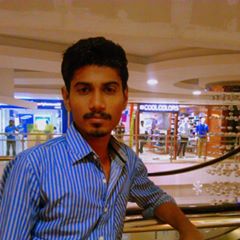 Selva Ganesh is the Chief Editor of this Blog. He is a Computer Science Engineer, An experienced Android Developer, Professional Blogger with 8+ years in the field. He completed courses about Google News Initiative. He runs Android Infotech which offers Problem Solving Articles around the globe.