Dragon Ball, an iconic anime and manga series conceived by the creative genius Akira Toriyama, has held fans in awe for decades. Toriyama's influence as a pivotal figure has transcended the mere boundaries of being a creator, extending to providing vital narrative direction and crafting characters for numerous Dragon Ball projects. Toriyama's deepened involvement in Dragon Ball Daima production excites the fan base, causing a surge of anticipation and enthusiasm. This forthcoming animated series promises to be a new chapter in the Dragon Ball legacy, significantly altered by Toriyama's hands-on approach. The anticipation among enthusiasts is palpable as they eagerly await the unveiling of Dragon Ball Daima, poised to witness the maestro's imprint on this fresh venture into the ever-evolving Dragon Ball universe.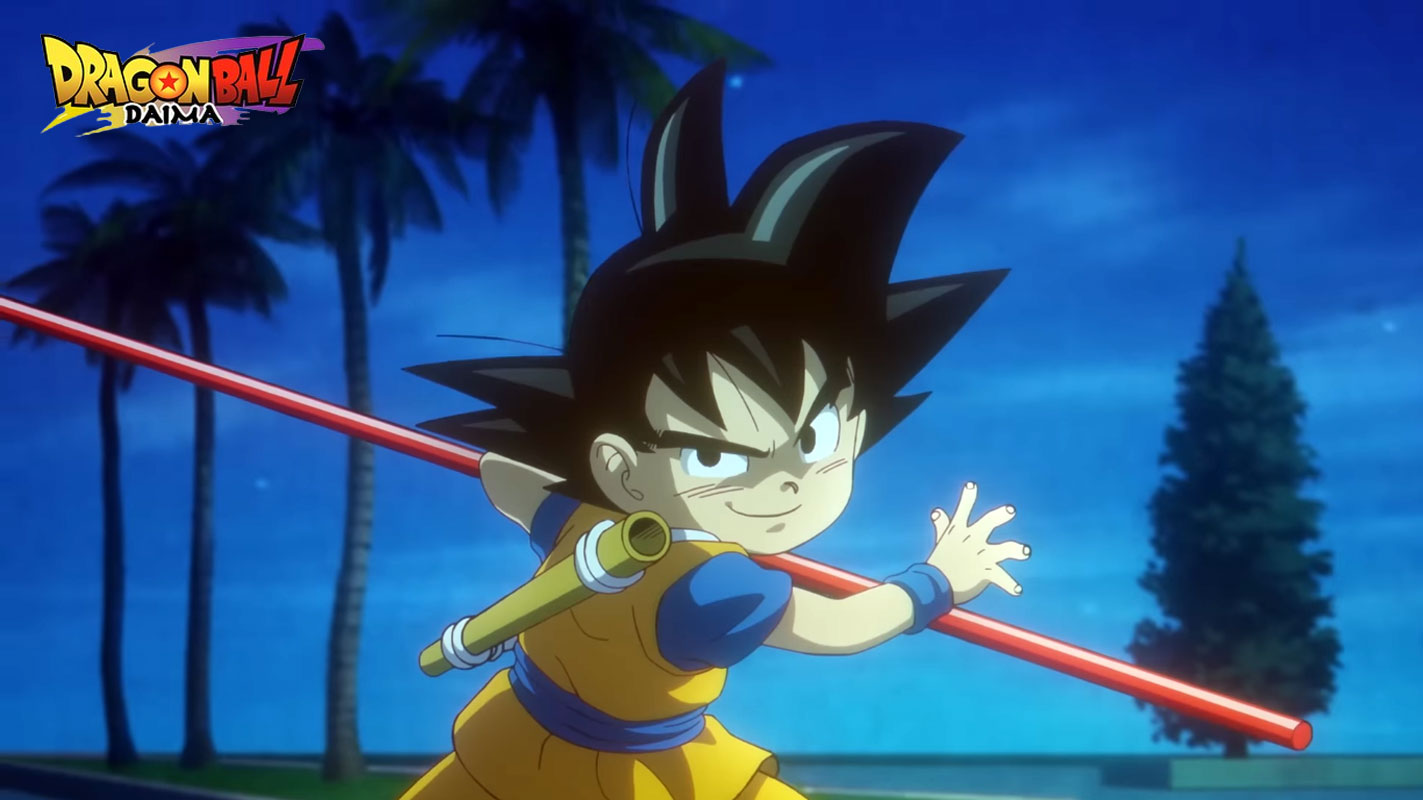 Akira Toriyama Returns for a Fresh
Dragon Ball Series
At the New York Comic Con, Toei Animation revealed Dragon Ball Daima. The upcoming series reimagines Dragon Ball Z characters like Goku, Vegeta, and Bulma as children, similar to Goku's transformation in Dragon Ball GT. This signifies a notable deviation from the usual depiction of these characters and has enthusiasts eagerly looking forward to this fresh direction.
Toriyama's Involvement in Dragon Ball Daima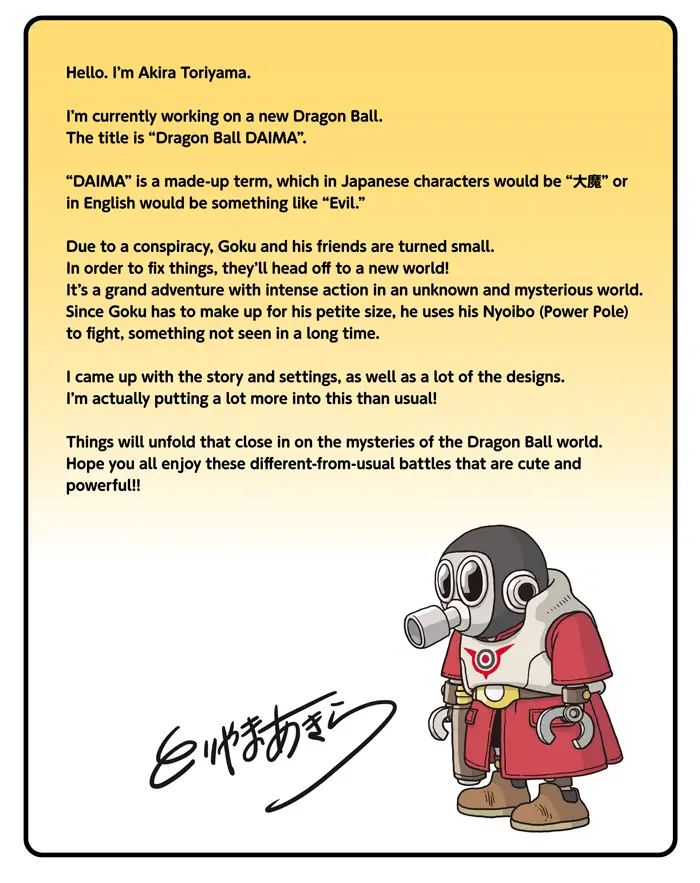 Executive producer Akio Iyoku revealed Toriyama's profound role, stressing his pivotal role in planning new episodes for the storyline. Toriyama's deep involvement hints at an innovative direction for Dragon Ball Daima, elevating fans' curiosity and raising expectations.
Unveiling Dragon Ball Daima: Presenting What We Know Thus Far
There are sparse details on Dragon Ball Daima, but a Toei Animation trailer suggests a potentially meta-narrative direction for the storyline ahead. The trailer indicates a villain who possesses knowledge of Goku's extensive history across different Dragon Ball anime and manga. Characters becoming children and a mysterious wish-granting entity captivate fans, fueling their eagerness for additional details and story progressions.
Stylistic Changes and Nostalgia in Dragon Ball Daima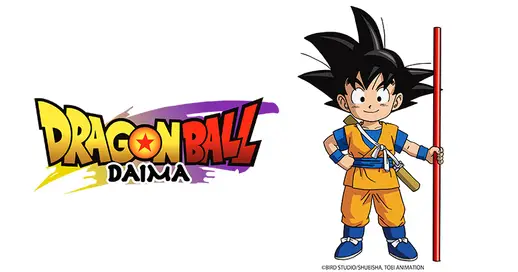 Character transformations into kids hark back to Dragon Ball's early days, portraying Goku as a chubby young boy in appearance. This shift in character designs offers a unique "Muppet Babies" feel, deviating from the usual Dragon Ball portrayal for fans. Fans find this nostalgic, adding to the excitement and curiosity surrounding Dragon Ball Daima.
Anticipating Dragon Ball Daima: What's Next?
In an evolving franchise, Dragon Ball Daima's fresh approach promises its audience a unique and exciting viewing experience. Fans await Dragon Ball Daima eagerly, with Toriyama's involvement heightening expectations for an outstanding narrative direction.
FAQs
When is Dragon Ball Daima set to release?
Dragon Ball Daima's release date is pending, keeping fans eagerly awaiting updates and announcements from Toei Animation.
Is Dragon Ball Daima a direct continuation of Dragon Ball Super?
Specifics about the continuity are elusive, yet it promises a distinctive and independent storyline for Dragon Ball Daima.
Will other characters from the Dragon Ball universe be featured in Dragon Ball Daima?
The trailer suggests a more comprehensive character range, yet precise details await Dragon Ball Daima's confirmation.
How has the Dragon Ball community reacted to the trailer of Dragon Ball Daima?
The community's reactions have been mixed, with excitement about Toriyama's involvement and intrigue about the character transformations.
Will Dragon Ball Daima follow the traditional Dragon Ball saga's tone and themes?
Character transformations hint at possible thematic and dynamic changes in Dragon Ball, though the precise shift in tone remains ambiguous.
Wrap Up
The re-emergence of Akira Toriyama in a central creative role for Dragon Ball Daima has sparked a wave of excitement and rejuvenation within the Dragon Ball community. Toriyama's involvement is akin to fresh air, infusing the project with a unique creative essence that fans eagerly await. Transforming Goku, Vegeta, and Bulma into children and adding a meta-narrative injects novelty into the beloved Dragon Ball story. It departs from the familiar, a shift that promises a different perspective on the timeless Dragon Ball saga.
This innovative direction has captivated fans' attention, leaving them eagerly anticipating this upcoming venture, ensuring that they will be firmly tuned in, eager to witness this exciting evolution of a cherished franchise on their screens.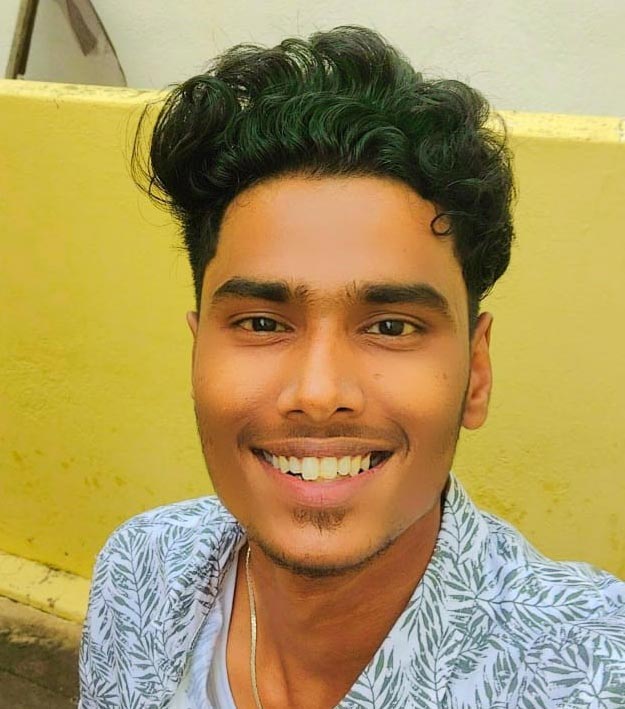 Arun Karthick is a highly skilled and versatile individual with a computer science background. He completed his undergraduate degree in this field and has since worked as an Android developer. Arun is known for his expertise in break dance and is highly regarded in this field. In addition to his dancing abilities, Arun is also a mobile hardware-level technician, making him well-rounded. He is known for his intelligence and is considered an intelligent individual in his professional and personal life.